Save, spend or splurge? Cycling gifts for every budget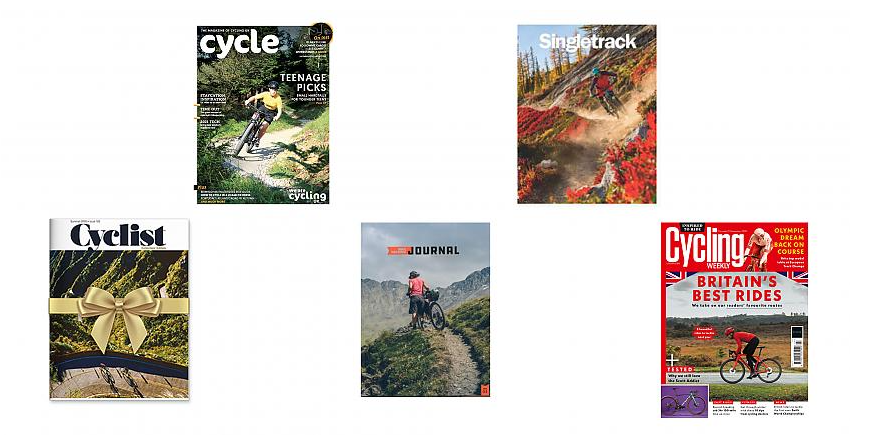 If there's one thing we've all got at the moment, especially in the winter, it's time. If you can't be out riding your bike, then one of the next best things can be reading about riding and finding inspiration for your next trips.
SAVE
Cycle magazine, included with Cycling UK gift membership, £24-£48 for the year
So £24-£48 for a year's subscription to a bi-monthly magazine might seem a bit of a stretch for a save, but Cycle magazine is just one amazing element to Cycling UK's Christmas Gift Membership. Your chosen cyclist will also receive a cycling gift from Cycle of Good made from recycled inner tubes or a copy of King Alfred's Way guide, and access to member benefits such as discounts, insurance, events and offers.
Furthermore, their membership will ensure we can keep on campaigning, creating great new trails and bringing you fantastic content like Cycle.
SPEND
Singletrack £39 (annual subscription)
Singletrack mountain bike magazine is one of a dying breed of independent cycle magazines that has been printing high-quality cycling articles for almost 20 years. Rammed full of fine photography and engaging content, it's sometimes referred to as the "mountain bike magazine for grown ups".
Singletrack has moved with its readers, still covering all variations of mountain biking, but also with plenty of bikepacking and adventure features. Everything the off-road cyclists needs – and if you're going lightweight, you can go digital too.
Cycling UK members can take advantage of a 50% off offer from Singletrack, taking the annual subscription down to £19.50.
Cyclist £30.99 (six-month subscription)
Cyclist is reportedly the world's biggest road cycling magazine; each issue features cycling routes, the latest bikes and kit reviews plus exclusives from the biggest names in the sport. Posted directly to your loved one's door, it's a great Christmas present for roadies and the hassle-free gift you can sort in just a few clicks. They're currently offering six months for £30.99. Alternatively, £59.99 for 12 issues.
SPLURGE
Bikepacking Journal $68 (annual subscription)
If your loved one is a bikepacker, or bikepacking curious, then they probably will have stumbled at some stage across www.bikepacking.com. Filled with routes, bikepacking tips, kit and bike reviews, and tales of travels across the world, it's a pit stop on your route to adventure.
Such a site is sustained by its community, and for $68 a year (£50.92 at time of writing) you'll receive as a reward the Bikepacking Journal twice a year. Members also get an increasing array of discounts for the discerning bikepacker and are automatically entered in to a bi-annual prize draw.
Packed with stunning photography of adventures in places you'll want to visit, it's definitely a splurge like present – but well worth it.
Cycling Weekly £117.49 (annual)
The Comic is the world's oldest cycling magazines, and as a weekly, is the magazine to get if your loved one is a roadie who follows the racing scene. It's not just race news, though, it also includes, course reviews, features, interviews with the cycling stars, expert fitness advice and more.
Published every Thursday, it will be the gift which keeps on giving throughout the whole year. Rolling quarterly subscription also available (£26.99 for 12 issue).
Essentials
In the winter months, there are some accessories everyone out cycling will appreciate: gloves, caps and buffs.
Gloves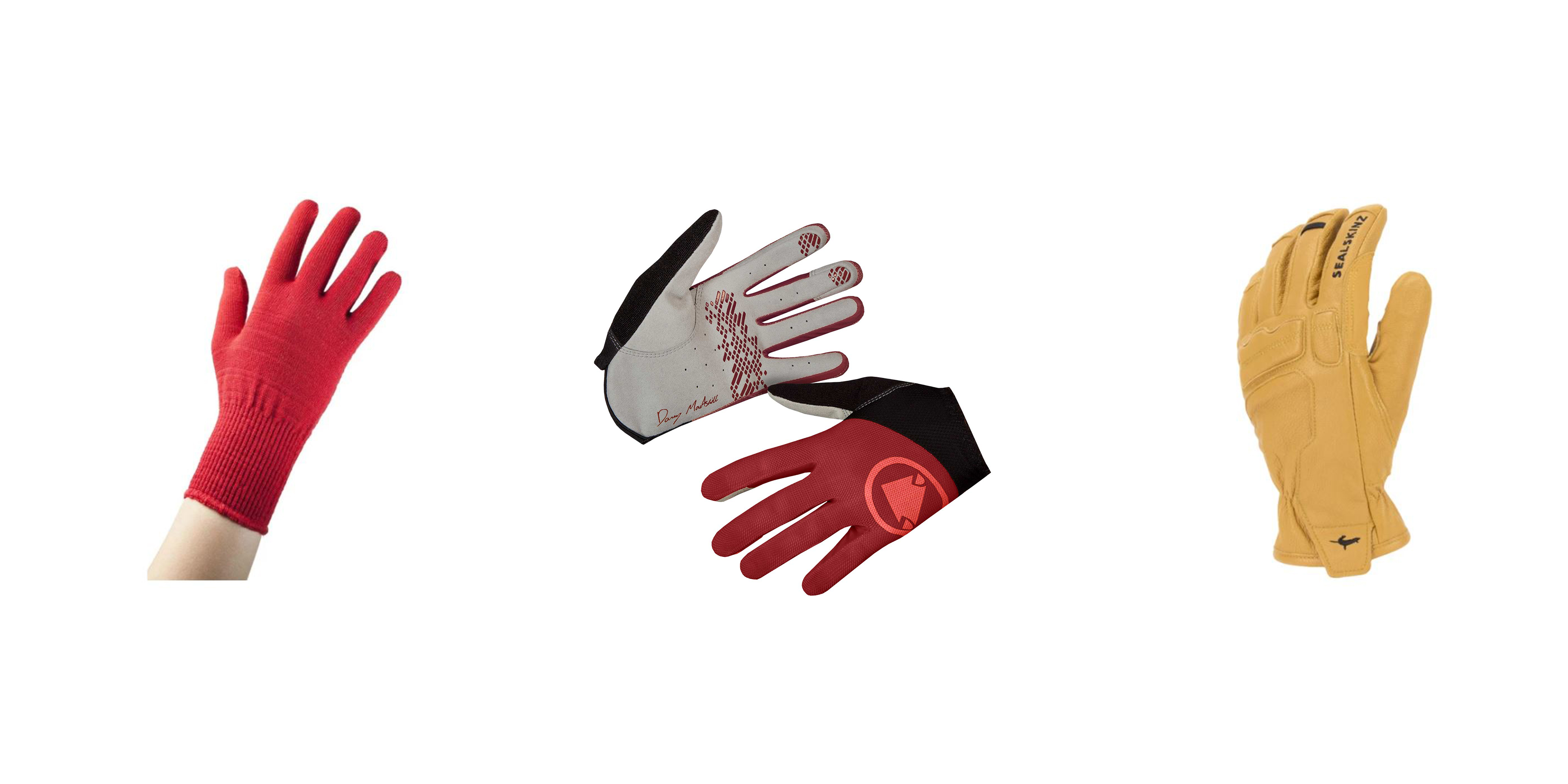 There's one sure way to make sure a post-Christmas feast ride is miserable – cold hands. Make sure this doesn't happen by stocking up on one of these options.
SAVE
EDZ Merino Wool Thermal liner gloves £9.99
These are great gloves, whether you pack them away in your pannier as spares or use them as your normal cycling gloves during the winter months. The nice thing about Merino is that even if they get a bit damp they'll still hold some of their warming qualities. For £2.40 more EDZ sell a pair which is touch screen friendly as well.
SPEND
While designed more for the MTB crowd, this classic range will be more than suitable for the road cyclist who doesn't mind the rough stuff and wants to take the sting out of the air and the trail. Coming in a range of colours, there should be a pair suitable for whoever you have in mind.
SPLURGE
Sealskinz Fusion Control £55-£80
These are serious gloves which cost serious money – however if you're someone who suffers from Raynaud's Syndrome or has poor circulation in your digits, you might find Sealskinz new range a godsend. Designed not just to keep the wind out and warmth in, this range of gloves are waterproof and breathable – they should be more than a match for a British winter.
Caps

Perfect for keeping your head warm either in its own right or tucked away under your lid, cycling caps are a winter riding essential.
SAVE
ADVNTR X BCS Studio Let's Go Exploring Cycling Cap £16
This limited range of caps is a collaboration between ADVNTR.Cc and French rider and illustrator Denis Carrier of BCS Studio. It depicts a badger clutching a warming winter beverage – which is genuinely just too cute not to add to your cap stable. There are only limited numbers so don't delay if you know someone whose head needs this cap to keep it warm and happy.
SPEND
RSF Archive Handmade cycle caps £25-£45
Mark Hudson isn't just the Rough Stuff Fellowship's archivist who has curated a series of excellent books on the world's oldest off-road cycling club, he's also a talented milliner of cycle caps. Cotton, waxed cotton, Merino wool, tartan or sometimes a mixture of the lot – these are classic caps designed for hard riding made by hand.
These are made on a first-come-first-served basis, so there's no time for dilly-dallying if they strike your fancy. He doesn't have a shop – but you can see the caps via his Instagram story feed (link above) and then message him directly.
SPLURGE
Café du Cycliste Winter Flahute hat £49
What does a company from the sunny shores of Nice know about cold and wet? Quite a lot it would seem judging by this classic Belgian-designed cap. Coming in blue or grey this stylish and elegant winter riding cap, should help ensure your head shrugs off winter's worst. Should look good even off the bike, just don't tell the Velominati (Rule #22).
Buffs

SAVE
Support your favourite cycling charity and keep your loved ones warm at the same time – it's like a double hug of goodness! This lightweight neck gusset made in Nottingham is ideal for cool weather training and can be worn in a variety of ways.
SPEND
Finisterre Abrolhos neck warmer £18
Finisterre might not be a cycling company (originally a surfing company from the North Cornish shores by St Agnes), but for baselayers and neck warmers it's worth branching out a little. The company focuses on sustainability, and the neckwarmers (in yellow, hibiscus and black) are made from left over Merino wool used in the jerseys (50% Superfine Merino/50% Tencel®).
SPLURGE
FINDRA Betty Merino Neck Warmer £30
This gorgeous garnet buff is of the highest quality. The price represents the work that's gone into it – from Scottish designs to Australian merino wool to Italian spinning to English assembly. A real treat with colours to suit all – from stripes to single colour blocks. I've had mine for over five years, and between October and April, hardly leave the house without it!
Luggage
Whether your intended gift recipient wants just to carry tools, a warm layer, a week's worth of shopping or enough kit for a round the world expedition – there's something for everyone in our selection of quality bike luggage to suit all budgets.
Bar bags

Perfect for both day rides and multi-day touring trips, this range of bar bags will always be of use.
SAVE
Camel Chops "BANTAM" Bike Handlebar £21.75
Camel Chops is a small online Scottish company run by Wayne and Katrina, with occasional help from Wayne's mum (especially at Christmas time when the order books are crazy). They produce neat bespoke bikepacking bags in an array of colours and designs – just drop them a line and they'll see what they can do.
SPEND
Wizard Works Lil Presto! Re-Use Re-Purpose Barrel Bag £69
For a certain cyclist, there's a bit of romance about the cloth bags which Thomson products were found in. Unfortunately some of that romance has probably been lost by said bags then lying unloved and discarded in the tool box…but that's where Harry and Vee of Wizard Works come in.
This London-based duo will turn their magical sewing machines over your old bags and transform them into wondrous new bits of bikepacking kit. Re-Use, Re-Purpose – that is magic the world needs more of. The Lil Presto! also comes in a range of other colours if you're not a fan of Thomson products, and there's also an opportunity for a bespoke colour design too (but not before Christmas).
The company's other bags are pretty special and worth a look too.
SPLURGE
Café du Cycliste Handlebar Bag Bleu Clair £69
New this season, this offering from premium brand Café du Cycliste is more akin to the traditional tourer's bar bag, just without the mount. Attached with quick-release buckles in such a way as to not to interfere with lights and GPS units, it appears to have a more rigid structure which could be great for packing and protecting your camera.
Panniers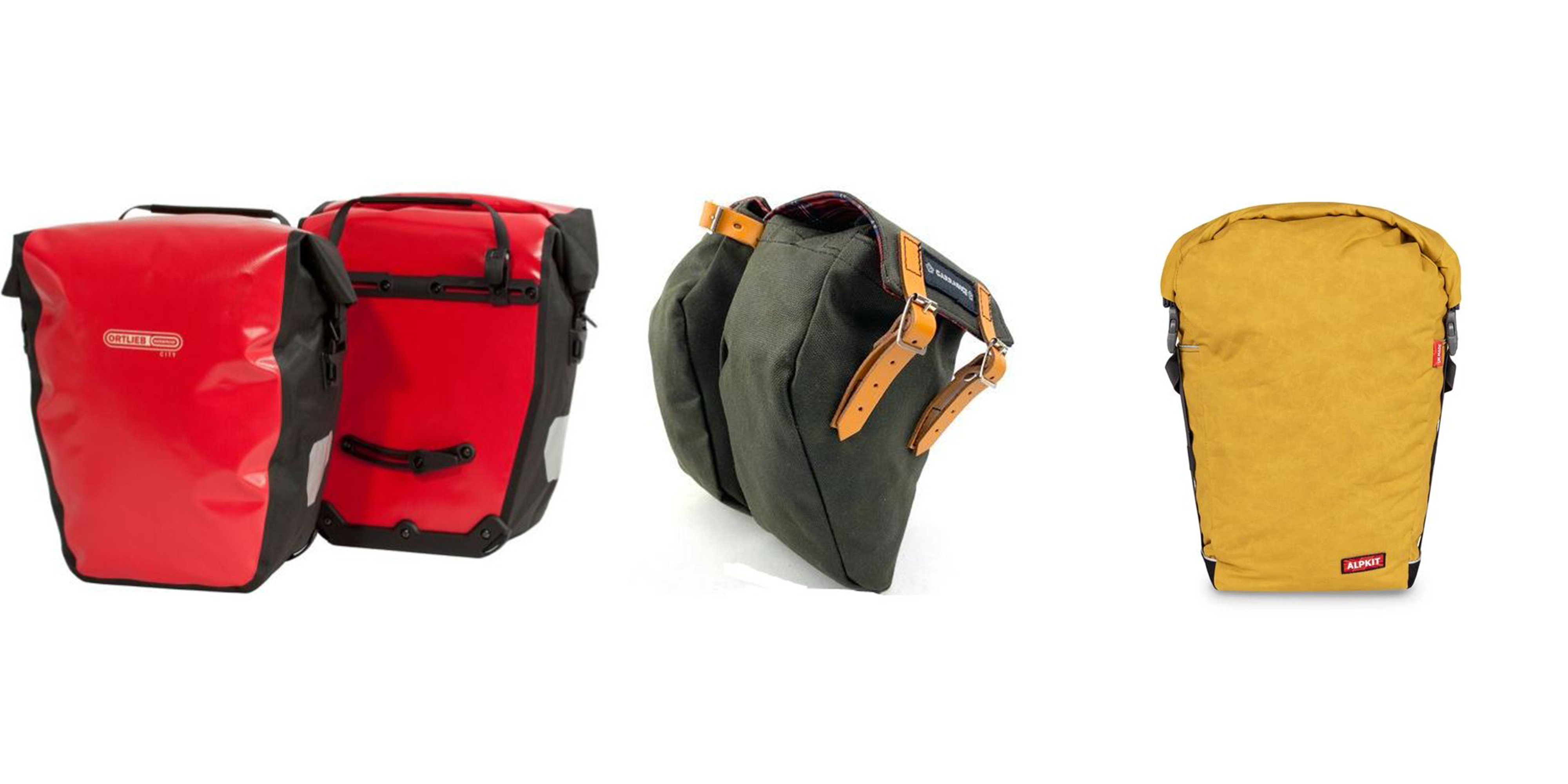 The classic means for carrying luggage whether grocery shopping or heading round the world.
SAVE
Ortlieb Back-Roller City £95 (pair)
Head to any cycle forum, and post a query on what sort of panniers you should get, and the majority of posts will say Ortlieb – and with good reason. Hard wearing, watertight, easy to fit and easy to adjust, no matter how much you spend on Ortlieb you're still likely to be making a saving as they'll outlast most other panniers on the market.
I can report that customer service is excellent, as on the rare occasions where things did go wrong, Ortlieb replaced what they couldn't repair. £95 is a helluva a lot for a 'save' present, but with the punishment panniers receive, buying cheap and paying twice is not a present you'll be thanked for when they find their luggage is strewn all over the road due to defective goods.
SPEND
Carradice Top Tube Panniers £80
These are a classic design which will be familiar to many who have dipped into the Rough Stuff Fellowship's archive of photos. Available in black or green, these panniers don't need a rack, just a suitable top tube, so should fit most bikes.
You'll struggle to fit in a week's worth of shopping, but this could be the perfect set of bags for those who like to travel light and/or don't have the means to fit a rack. There could be a risk of knee strike – so make sure to do some measurements beforehand.
If they don't fit, then do look around this Lancashire-based company's website – they're a great company whose gear will likely last the recipient's lifetime and possibly their descendants' too.
SPLURGE
Alpkit Caledonian 10 £79.99 (one)
This waxed cotton pannier will work on either a front or rear rack – if they're destined for the front then it's worth considering two to ensure there's balance. Coming in three colours (yellow, blue and red), the base and back panel feature abrasion-resistant Cordura® for extra longevity. Waxed cotton should keep out the worst the weather can throw at you, and in time will take on a beautiful worn patina that will be the envy of the recipient's riding pals.
The 25-year guarantee should ensure there's no need for new cycle luggage for the foreseeable future. The only thing to note is for £10 more you could upgrade to the larger 25-litre version.
Frame bags

A great way to carry extra kit without affecting the quality of your ride.
SAVE
Passport frame bags £29.99-£34.99
No nonsense bags which should fit most frames. I've used the medium, lent it to multiple pals (one of whom is now the permanent keeper) and all its ever needed is a sponge down to look like new. Include a gift of some helicopter tape to protect their frame from any abrasion caused by the straps and there will be one happy bikepacker come 25 December.
SPEND
Restrap Framebag (medium) £59.99
Restrap is another quality British company akin to Carradice, where everything is handmade in their factory (Yorkshire not Lancs though!). Each bit of luggage has a tag letting you know who is responsible for the work of art in your hands, and who to thank for all those little details which can make a piece of luggage a joy to use rather than a chore.
I've been using my framebag for the best part of a year now, and can happily say it is cavernous, holding tools, inners, battery packs, mask, hand sanitiser, notebook, snacks, towel and still with space to spare. It's a cracker – and comes in all the colours you could want, so long as you choose black.
SPLURGE
Beerbabe Custom Frame Pack £80
It's probably a bit late to order this present and expect it to arrive in time for Christmas, however, whoever the lucky soul is that you're giving it to, won't be disappointed. A custom framebag made from recycled inner tubes and old malt sacks is a great bit of upcycling, and also a fantastic bit of kit. You'll be hard pressed to find many custom framebags that are this well thought out and designed at such a competitive price. I've been using mine for two years straight, and it's still going strong.
Clothing
Shirts
If a bikepacker doesn't wear a flannel shirt, are they really a bikepacker? Who cares – probably not you, but if you know someone who might, these shirts should satisfy their inner influencer.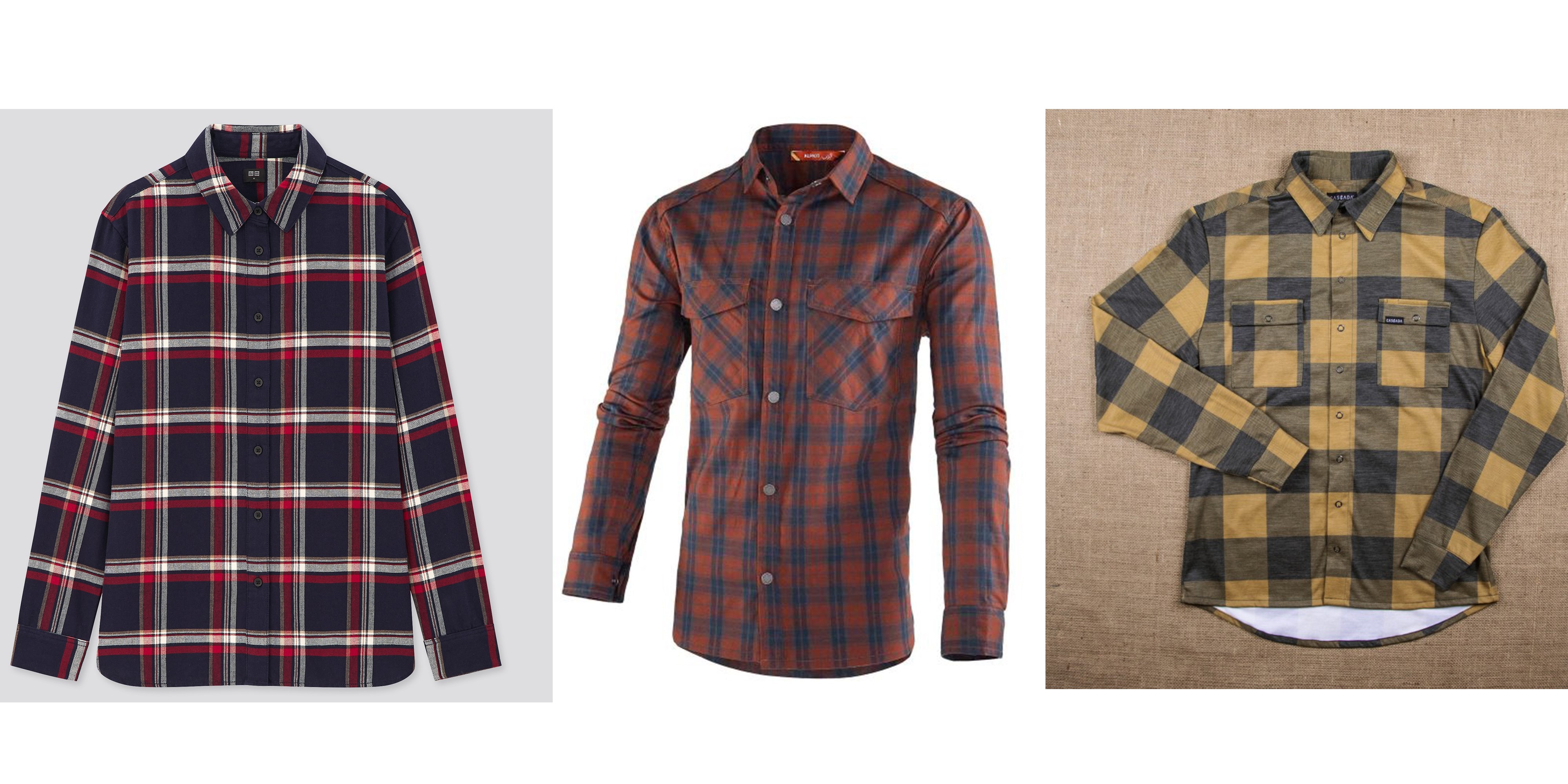 SAVE
Uniqlo Flannel Checked Long Sleeved Shirt £19.90 (and men's £19.90)
It's a shirt at the end of the day so do you really need a cycling-specific one? If the answer is "no" then this company originating in Japan has a good array of 100% cotton flannel shirts which should fit the bill both on and off the bike.
SPEND
Alpkit Woodsmoke £64.99 (and men's £64.99)
Cotton, as most outdoors folk will tell you, can be a bit rubbish out in the wilds. Once cotton is wet, it takes forever to dry which can be a bit of a problem when you're exercising and in the middle of nowhere. For something more suitable to someone who is likely to be living in their shirt then consider Alpkit's Woodsmoke range of shirts for both men and women.
A reportedly high-wicking, quick-drying, odour-resistant, temperature-regulating shirt, it should do a good job both on and off the saddle.
SPLURGE
Cascada Land Wool Shirt 110 euro
Costing a pretty penny, this stylish shirt from Italy is a wool polyester blend, which should work well at regulating your temperature on and off the bike. Natural fibres usually manage to keep a ride's fug away for longer, which could be handy for multiple trips.
It's designed for cycling, so the back hangs a little lower to prevent drafts. Comes in a variety of colours and patterns.
Down jacket
Down jackets aren't really for cycling in, but they can make a world of difference if you're having to stop, whether that's for a tea break or mechanical. They should pack up small and have terrific weight to warmth value – so long as you can keep them dry.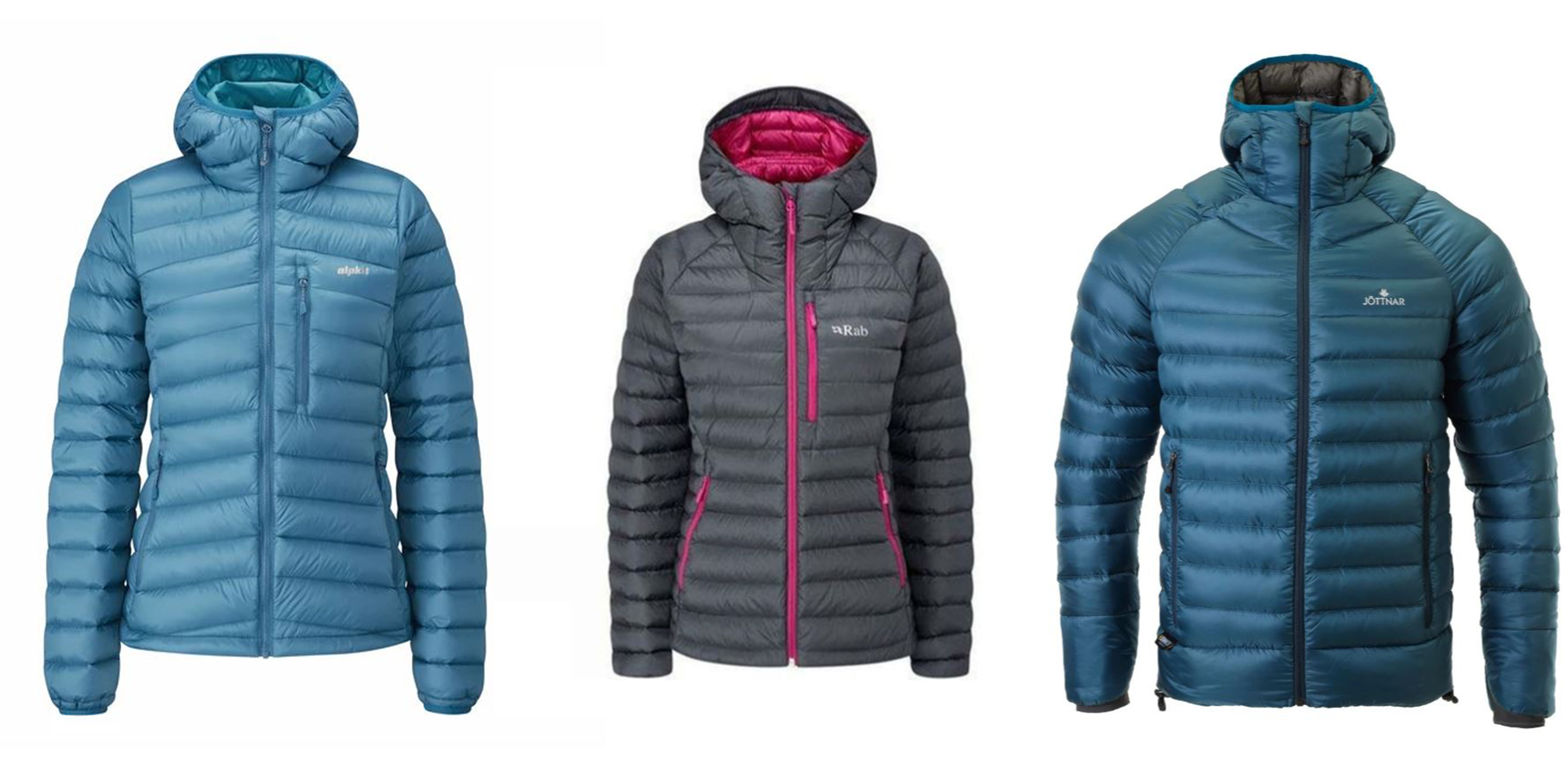 SAVE
Available for both him and her, this hooded down jacket is unique among its peers in that it uses 100% recycled fabric and filler.
SPEND
Rab Microlight £195 (£165.75 with Cycling UK member discount at Cotswold Outdoor)
Hard to go wrong with stalwart of the outdoors clothing scene, Rab. Similar to the Filoment Hoody, there's a range of colours available for both sexes and the materials are all reported to be recycled too, with a higher down fill factor (700 to Alpkit's 650). The down has also been hydrophobically treated, which means it should keep you warmer for a bit longer if it gets wet.
SPLURGE
With Jottnar you're definitely entering splurge territory…but this is top-notch kit designed by former Royal Marine Commandos for some of the harshest conditions you might encounter – not a jaunt in the local park. If your intended recipient is a serious climber or mountaineer as well as a cyclist, this could be the jacket to consider.
It packs small, the down is water repellent and the cuffs, hems and collar – areas which often get wet – are stuffed with synthetic insulation which are better at keeping you warm when damp. It's also packed with 850 Fill Power goose down so the toastiest of the three.
Camping/touring kit
Stoves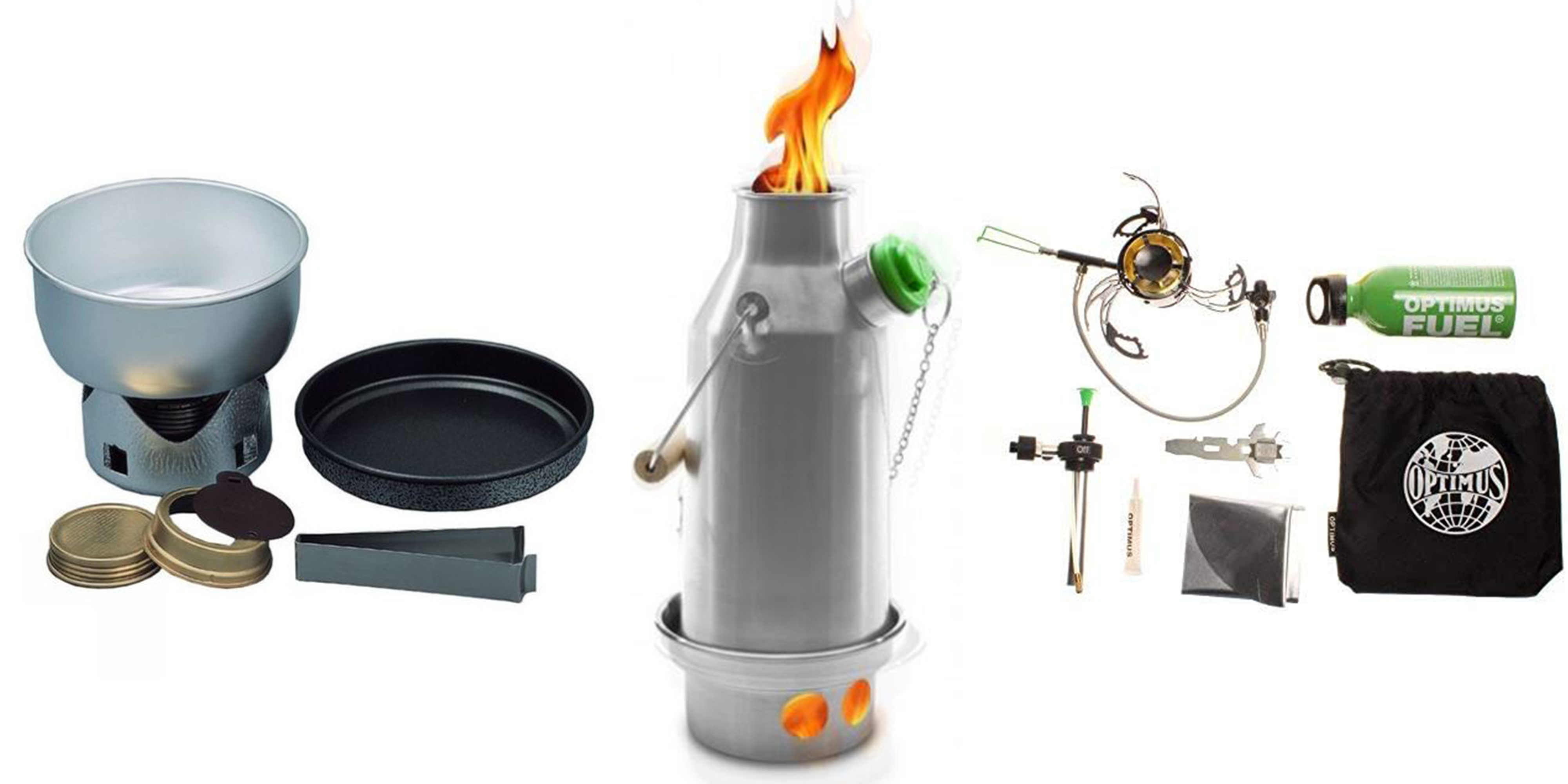 SAVE
Beer can stove (practically free)
Nothing says "I love you" like homemade gifts, so if you're into your arts and crafts this could be one for you. The humble beer can stove is one of the lightest most environmentally friendly stoves on the planet.
Favoured by lightweight campers, this little stove costs practically nothing to make and runs on alcohol. You can check bikepacking.com's tips for making one – or just part with some of your hard earned for this Mini Trangia cookset (£32 – Cycling UK members £27.20) that came top of our camping stove group test.
SPEND
You'll need a little extra space in your panniers to pack this one, but at least you won't have to worry about fuel in the leafy UK. Produced by a family-run company that has been making this stove for more than a 100 years over in Ireland, your recipient won't be disappointed by this wood-burning stove. Best for boiling water, with suitable additions you can make a cuppa and also cook up a simple feast too.
For those keen to get hold of a Kelly Kettle for themselves and can't wait to see if they've won, the company is offering a 10% discount off their entire range to Cycling UK's members and supporters.
SPLURGE
I've used this stove from the fjords of Iceland to the Georgian Caucasus in mid-winter and it has not let me down yet. It's loud, not especially compact and requires you reading the instructions – but it won't let you down when you need it most.
This multi-fuel stove burns petrol, diesel, kerosene and even your conventional gas cannisters. Lots of top-end expedition stoves do this, they also require some fiddly work if you're having to swap between different fuel sources, which when it's dark and cold is probably the last thing you want to do. The Polaris doesn't have any of that faff. It's a fantastic stove, and worth investing in for your next expedition.
Shelter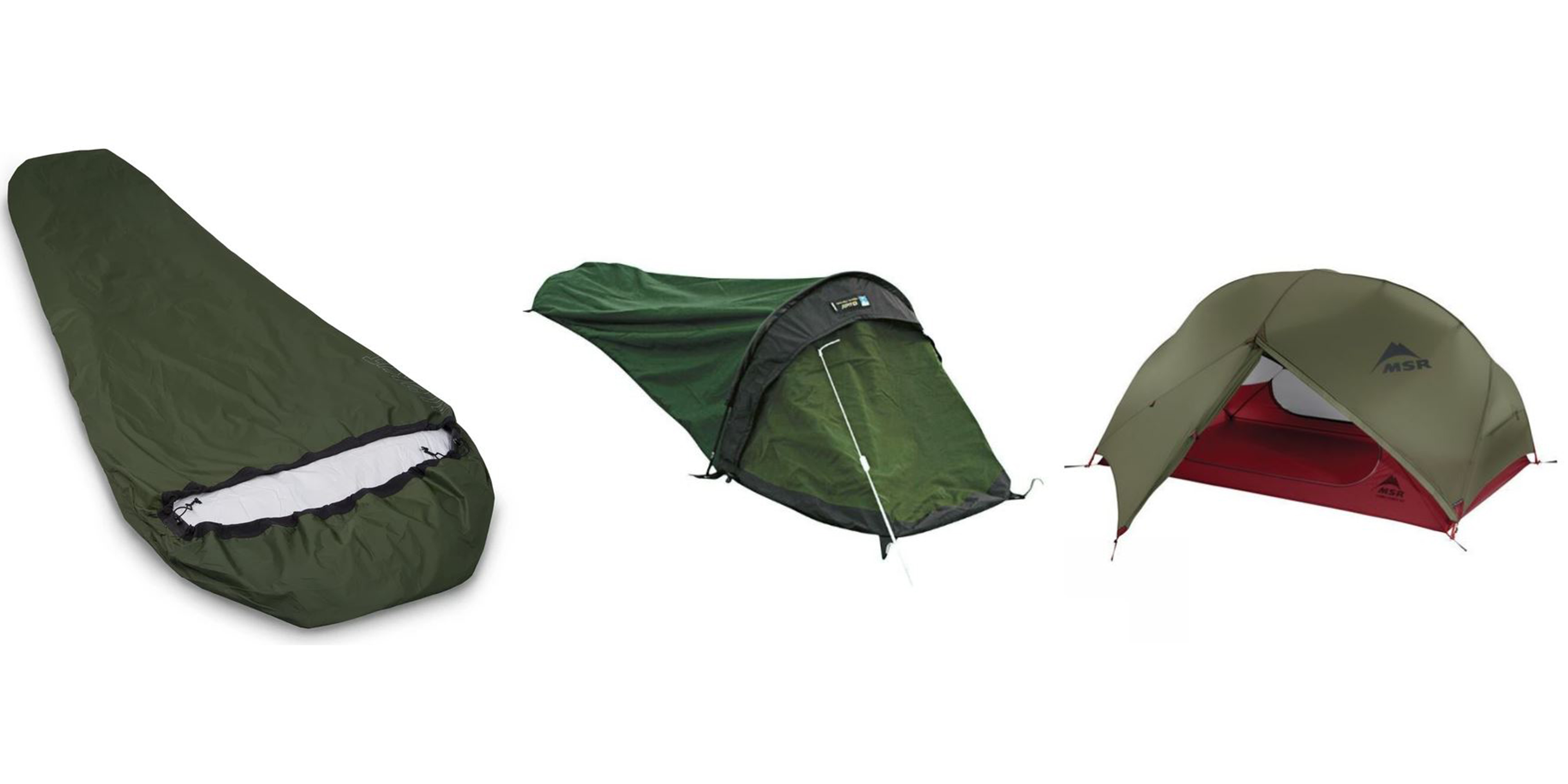 SAVE
Alpkit Hunka £49.99 (and Rig 3.5 £64.99)
This lightweight setup for sleeping outdoors might not be everyone's cup of tea, especially at this time of year, but it's a good entry point for those interested in what bivvying is all about. The Hunka is a simple waterproof jacket for your sleeping bag that will deal with some of the worst weather Britain can throw at it.
If you're feeling generous, you could also buy a tarp to accompany the Hunka for a little bit of extra shelter – our short film and guide will give you some tips on how to set it up using just your bike.
SPEND
Terra Nova Jupiter Lite Bivi £230
This is a treat for someone who is already into the bivvi life – a top-of-the-range sub-1kg shelter. It's like a micro-tent for one, and offers plenty of space and headroom. I managed to squeeze in a 6'4" Cycling UK director once upon a time, so should accommodate a wide range of sleepers. Not convinced? We gave it a full review in Cycling UK's Cycle magazine last year.
SPLURGE
MSR Hubba Hubba NX £445 (or £378.25 for Cycling UK members at Cotswold Outdoor)
The Hubba Hubba weighs just 1.72kg, and is a free-standing tent – meaning you don't need to peg it down. Of course you can peg it down if you want to – and generally it's highly recommended, but if the ground is too rocky, sandy or you've ended up having to camp in a car park it means there's no awkwardness. You just unpack and set it up.
It's favoured among the cycle touring community and is a very simple tent to set up, which, despite its weight also offers a fair amount of space. Best thing for Cycling UK members is that you can get 15% off its RRP at Cotswold Outdoor.