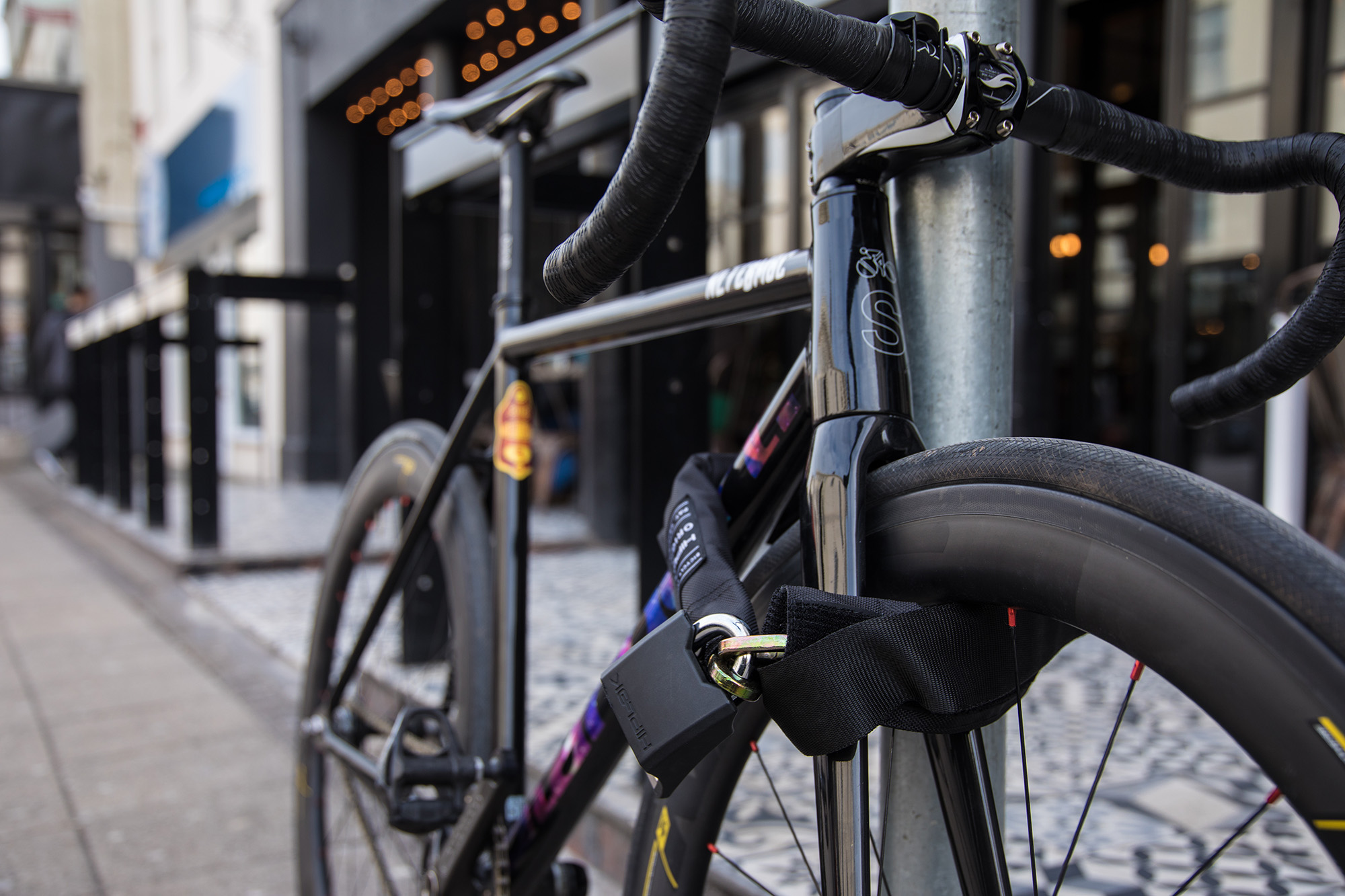 Insurance
Cycling UK offers a range of specialist insurance products to members and cycling event organisers. By joining Cycling UK, you'll automatically receive £10M third-party liability insurance provided by Butterworth Spengler Insurance Brokers.
There is also a range of other services on offer to help cyclists as unfortunately, incidents do occur both on and off the bike. For peace of mind and to protect both you and your cycling possessions, you may want to consider specialist insurance for cycling, particularly as your home and travel insurance policies may not cover your bikes adequately.
Additional insurance available to Cycling UK members include:
Cycle insurance to cover theft and damage
Travel insurance for cycling
Cycle Activity Provider (CAP) membership
Cycle Friendly Employer
Our vision is to enable millions more people to cycle. The UK should be a place where the streets are free of congestion and the air is clean to breathe. It's a vision that businesses can play a crucial role in achieving.
Show the world when it comes to climate change and staff wellbeing, your organisation is leading the way. You don't need to do it alone, Cycling UK provide services and support for workplaces, employers and employees. 
Our Cycle Friendly Employer accreditation is the international benchmark for active travel culture and infrastructure in the workplace.
Working towards a Gold, Silver or Bronze accreditation is a powerful way to demonstrate your commitment to sustainability and workplace wellbeing to your staff, stakeholders and the wider public. But the journey doesn't end with the award, accredited businesses receive ongoing support from our expert team to continually boost active travel throughout their organisation. 
Support and advice for events organisers
At Cycling UK we have over 140 years experience of organising cycling events, so we have advice and services to assist organisers of small gatherings and large non competitive events like sportives and charity rides.
Free special events insurance
If you register an event under one of Cycling UK's summer cycling initiatives: Bike Week or Big Bike Revival – you'll receive event and ride insurance cover for free.
We can also help with insurance for events outside of these initiatives.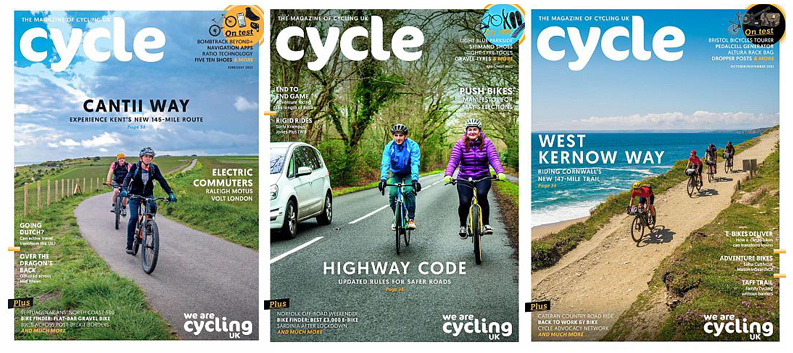 Cycle magazine
For over 140 years Cycling UK has produced cycling publications. Reaching nearly 70,000 members Cycling UK's Cycle magazine has the highest circulation of any cycling publication in the United Kingdom.
If you would like to support our charitable work by placing an advert in Cycle magazine please contact elly.kiss@jamespembrokemedia.co.uk or call 0203 198 3092.
If you would like to contact Cycle magazine's editor email editor@cyclinguk.org
Cycling UK members can read current and older issues of the magazine, by logging in to the website.