Want more routes? Join us!
It's thanks to the support of our members that we can develop new off-road routes like these. You can help us continue campaigning for off-road access by making a donation.
Even better, why not join Cycling UK? Join now and you'll receive a whole host of additional benefits, including six issues of Cycle magazine every year, a range of discounts at cycling, accessories and outdoor retailers and money off maps and routing services to help you plan your cycling trips. You'll also get free £10m third party insurance, free legal advice and £50 off bicycle insurance. 
Find out more about our routes
Our long-distance routes can be done in sections or as one epic bikepacking adventure – it's your choice. For information and advice from Cycling UK staff and the cycling community, check out our Facebook groups for each route.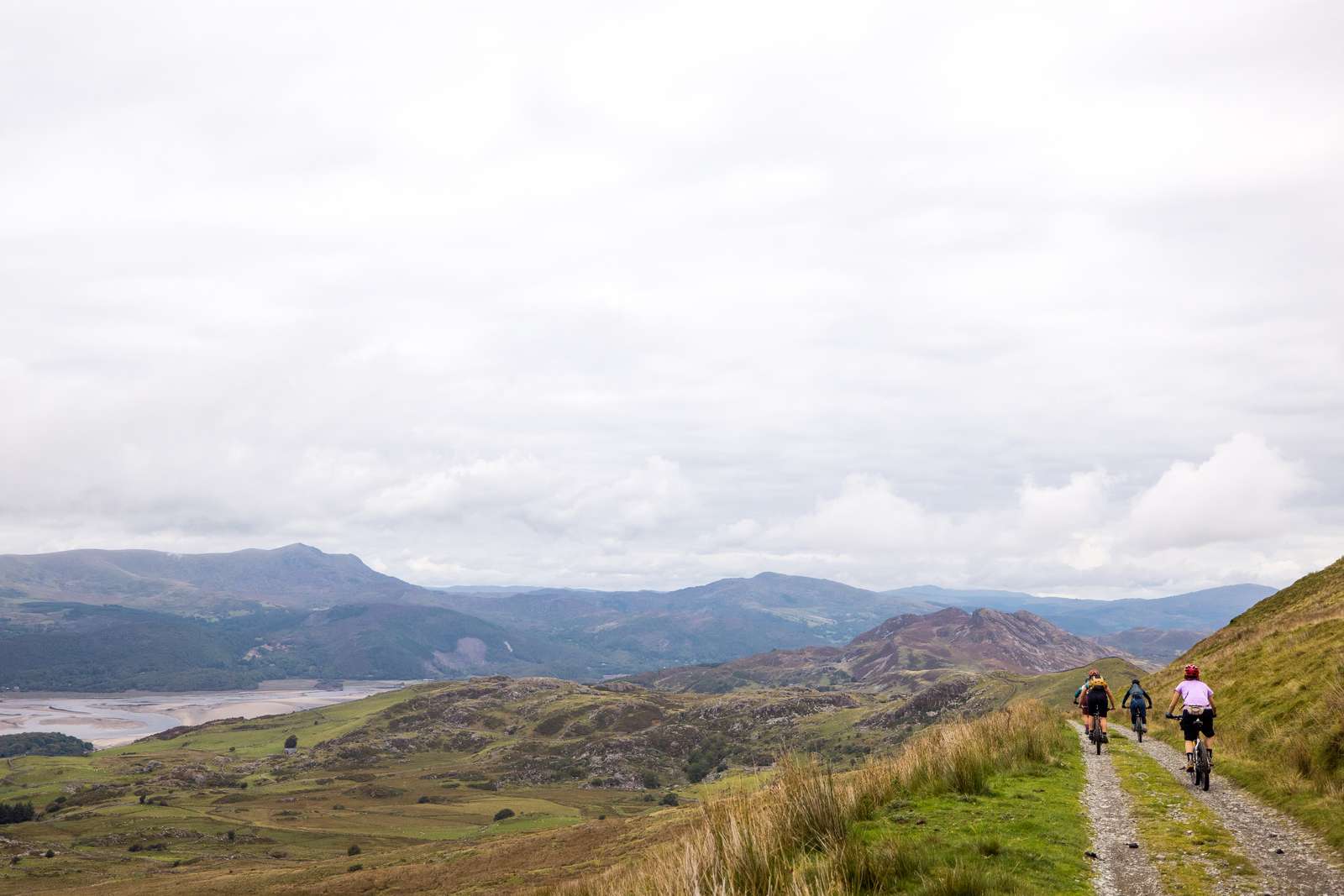 Traws Eryri
Traws Eryri, which is Welsh for 'Trans-Snowdonia', weaves 112 miles through one of the UK's most dramatic mountain landscapes. With sweeping descents, gnarly climbs and rugged terrain throughout, the route promises to show you the best of the wilds of Wales.
Cycling UK has worked with Natural Resources Wales to create the Traws Eryri trail, an off-road adventure route which links up some of the best riding in Eryri. Beyond the busy summit of Yr Wyddfa (Snowdon), you'll find miles of tracks and trails delving deep into forests and winding around dramatic mountain tops.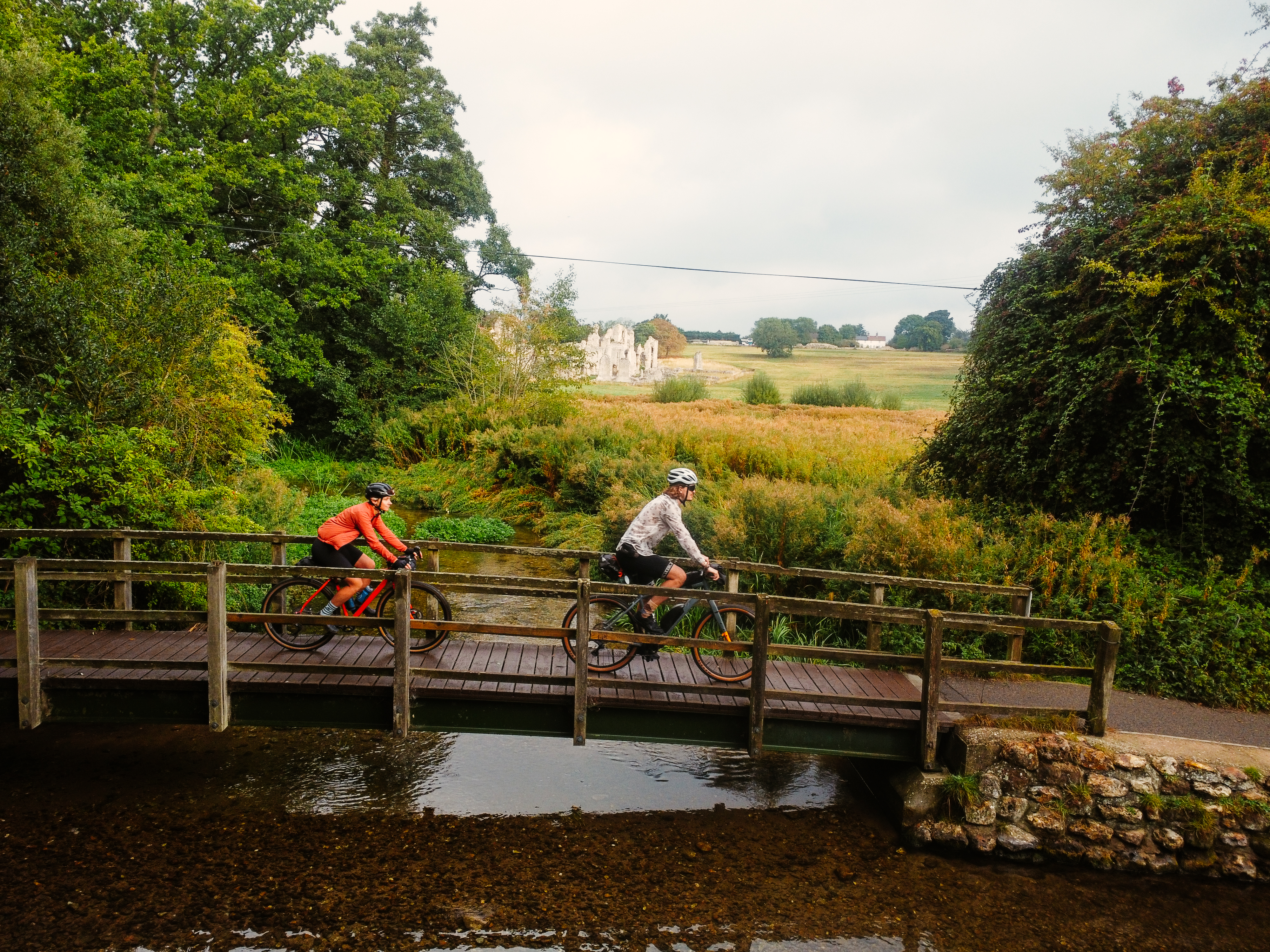 Rebellion Way
Rebellion Way is a 232-mile/373km cycling adventure through Norfolk. Meandering along a mix of quiet, mostly flat back roads, byways, cycle paths and bridleways under huge panoramic skies, it's a fantastic introduction to multi-day, on- and off-road adventuring for anyone.
The name comes from the fact that while this ancient county is now characterised by a relaxed, timeless, pastoral charm, it actually has a fascinatingly turbulent history from the Iron Age onwards. Exploring the stories, ancient sites, stunning vistas and thriving wildlife of this unique area enriches every mile of this leisurely but rewarding loop.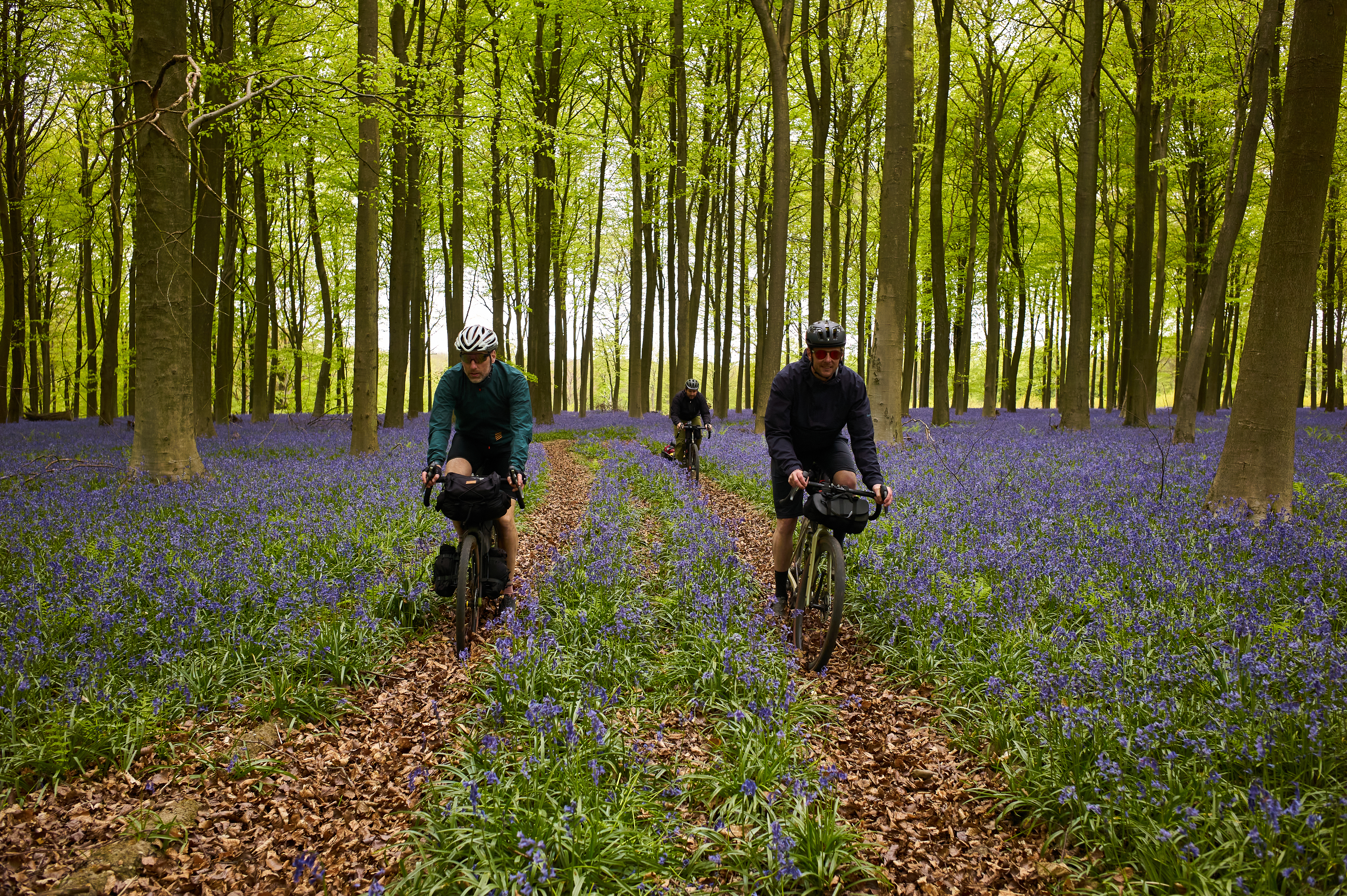 Cantii Way
Taking its name from the Celtic tribe which inhabited the area during the Iron Age, the Cantii Way combines quirky coastal towns and dramatic chalk cliffs with the rolling hills of the Kent Downs Area of Outstanding Natural Beauty.
The circular route uses traffic-free cycle paths, bridleways and quiet roads, and is ideal for touring and hybrid bikes.
It's perfect for a leisurely trip with lots to discover along the way – from remnants of military defences to vibrant art trails and vineyards.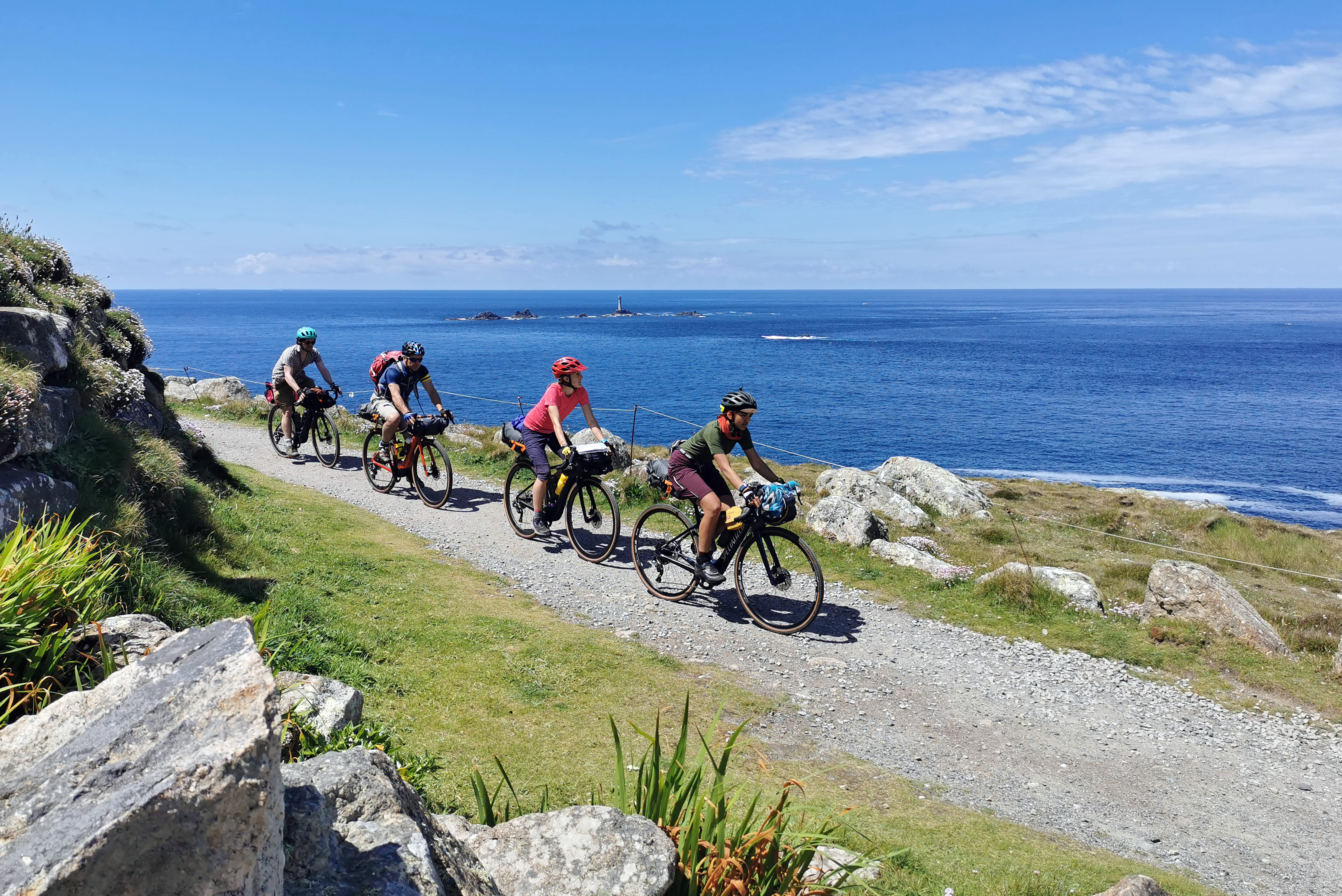 West Kernow Way
The West Kernow Way takes in many of the highlights of the western half of the Cornish peninsula, including the Botallack tin mines, the Bronze Age monument Mên-an-Tol, Land's End, St Michael's Mount and Lizard Point. Expect spectacular coastal scenery, hedgerows bursting with wildflowers and ancient tracks across isolated moorland.
There's no denying it will be a challenge, with more than 4,200m of climbing – but all that exertion provides a worthy excuse to sample the excellent Cornish cuisine. Designed to be ridden over three to four days, the route links together bridleways, byways, lost ways and quiet lanes to escape the tourist hotspots and discover hidden treasures which reveal the history and culture of the region.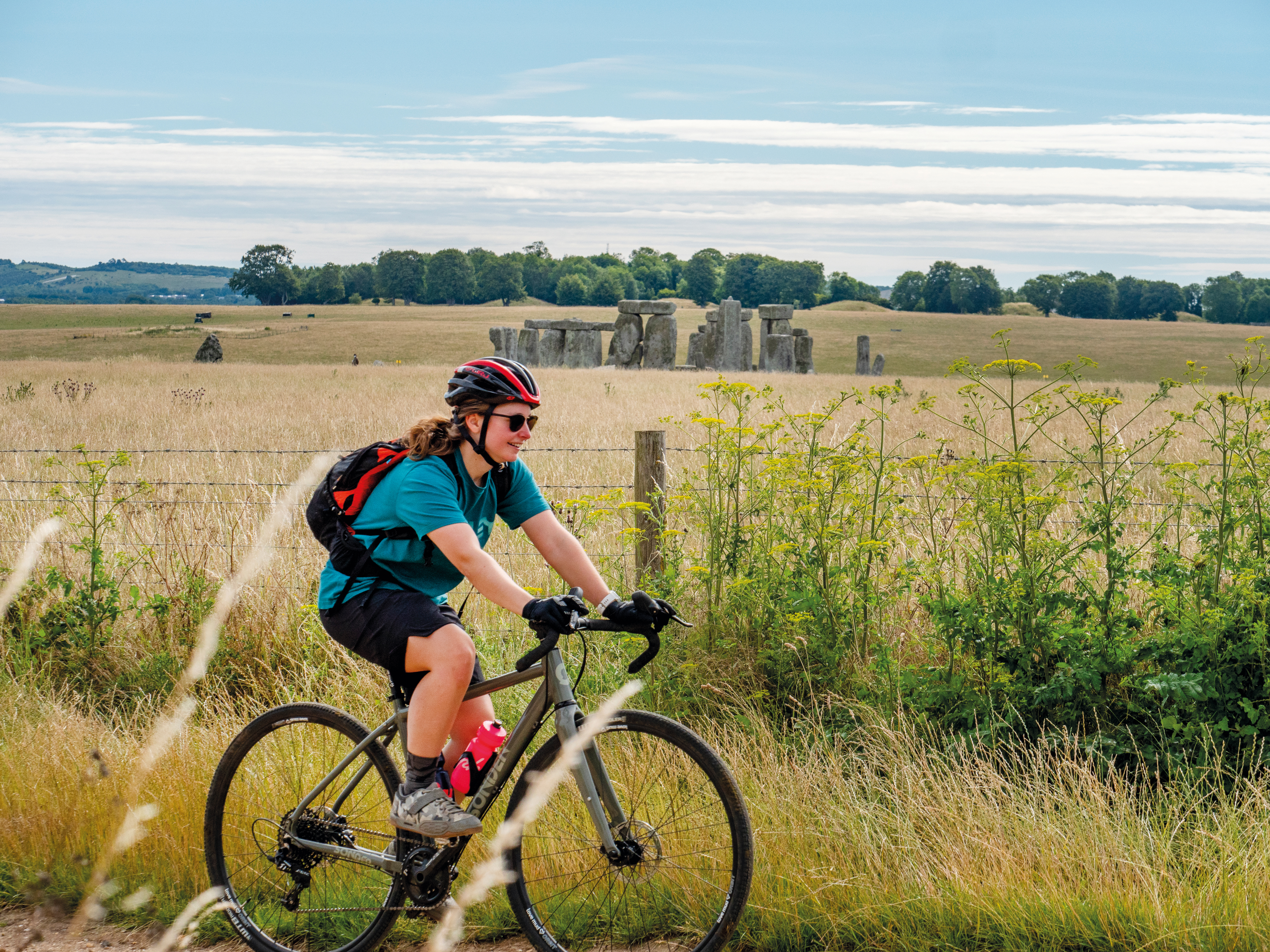 King Alfred's Way
King Alfred's Way is a 350km circular off-road adventure route through 10,000 years of history, connecting some of England's most iconic sites.
Despite being easily accessible from cities in the south of England, you'll feel like you've escaped from the hustle and bustle of everyday life. Think white horses on chalk hillsides and wide-open views across rolling waves of countryside.
The name of the trail is inspired by Alfred the Great, who ruled the Anglo-Saxon kingdom of Wessex. The trail starts and ends at King Alfred's statue in Winchester, where he is buried.
Using parts of the Ridgeway and South Downs Way, the trail is ideal for gravel bikes and can be ridden over a few days as a bikepacking trip. It also connects with the Thames Path and the North Downs Way riders' route, so you can combine multiple routes into a longer escape.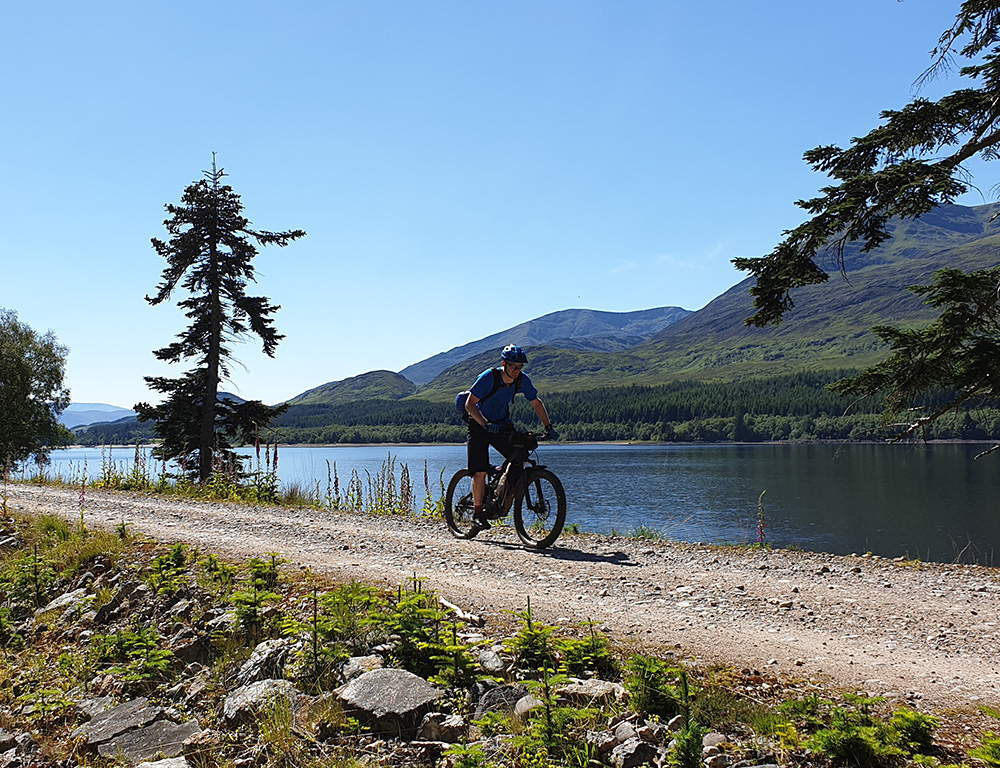 Great North Trail
The award-winning 1,300km Great North Trail links the Pennine Bridleway with the northern tips of mainland Scotland, through some of Britain's most stunning upland areas and four National Parks.
Plans to extend the Pennine Bridleway into Scotland were proposed in 1999, but 20 years later, we're still waiting, so Cycling UK decided to take on the challenge and develop an alternative route which you can ride right now.
The route isn't perfect. Sometimes, an ideal connecting trail is designated as a footpath rather than a bridleway, so we've had to take the long way round and include a quiet on-road section. In places, we've managed to negotiate permissive access, but in other areas, the process is still ongoing.
The route will continue to evolve as we campaign for increased off-road access for cycling, bringing opportunities for adventures by bike within reach of everyone.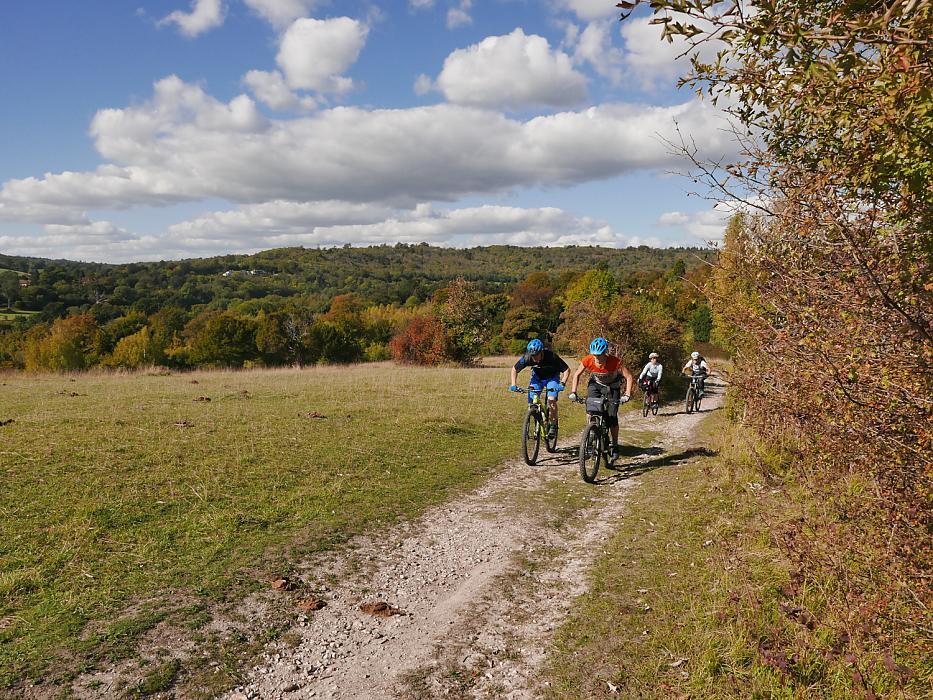 North Downs Way
The North Downs Way is a 153-mile route running from Farnham in Surrey to Dover on the Kent Coast. It takes in beautiful rolling hills and woodlands, castles and cathedrals, vineyards and breweries, and travels along part of the ancient Via Francigena pilgrimage route.
Until 2018, the official National Trail route could not be fully ridden, because many parts were on footpaths. Cycling UK worked with the British Horse Society and North Downs Way trail manager to propose an alternative rideable route. It links together bridleways, byways and quiet roads to detour from the footpath sections and create a continuous trail which can be used by cyclists and horse riders.
The Kent Downs Area of Outstanding Natural Beauty, which looks after the North Downs Way, has been working to improve and enhance this route over the past few years, funded by the European Regional Development Fund EXPERIENCE project. The updated version is now ready to ride.
Want to extend your ride? Cycling UK has also created the Cantii Way. This 147-mile loop explores the coast and countryside of east Kent, and connects with the North Downs Way.
Great for touring and bikepacking