Get ready for Bike Week 2024
For Bike Week 100 (2023), we set out to celebrate workplace cycling, and the response was overwhelming. We saw more than 220 businesses and organisations across the country taking part, with events involving over 7,500. 
Taking place from 10-16 June next week, Bike Week 2024 promises to be even bigger and better. Watch this space for updates. 
Better workplaces by bike
Organisations have a huge role to play in decarbonising our economy and ensuring our net zero targets are met. And, while transport remains the largest single source of emissions in the UK, an important part of this comes down to looking at how we get around. Whether its commuting or any other business journey, active travel can make a significant contribution to reducing emissions. But the benefits aren't just for the environment. We know that cycling improves health and saves money for individuals - and it makes business sense too.  Staff who cycle are shown to be happier, more productive, taking a fewer sick days and staying longer in their roles.
Now is the time to encourage colleagues to embrace active travel, and Bike Week is the perfect opportunity.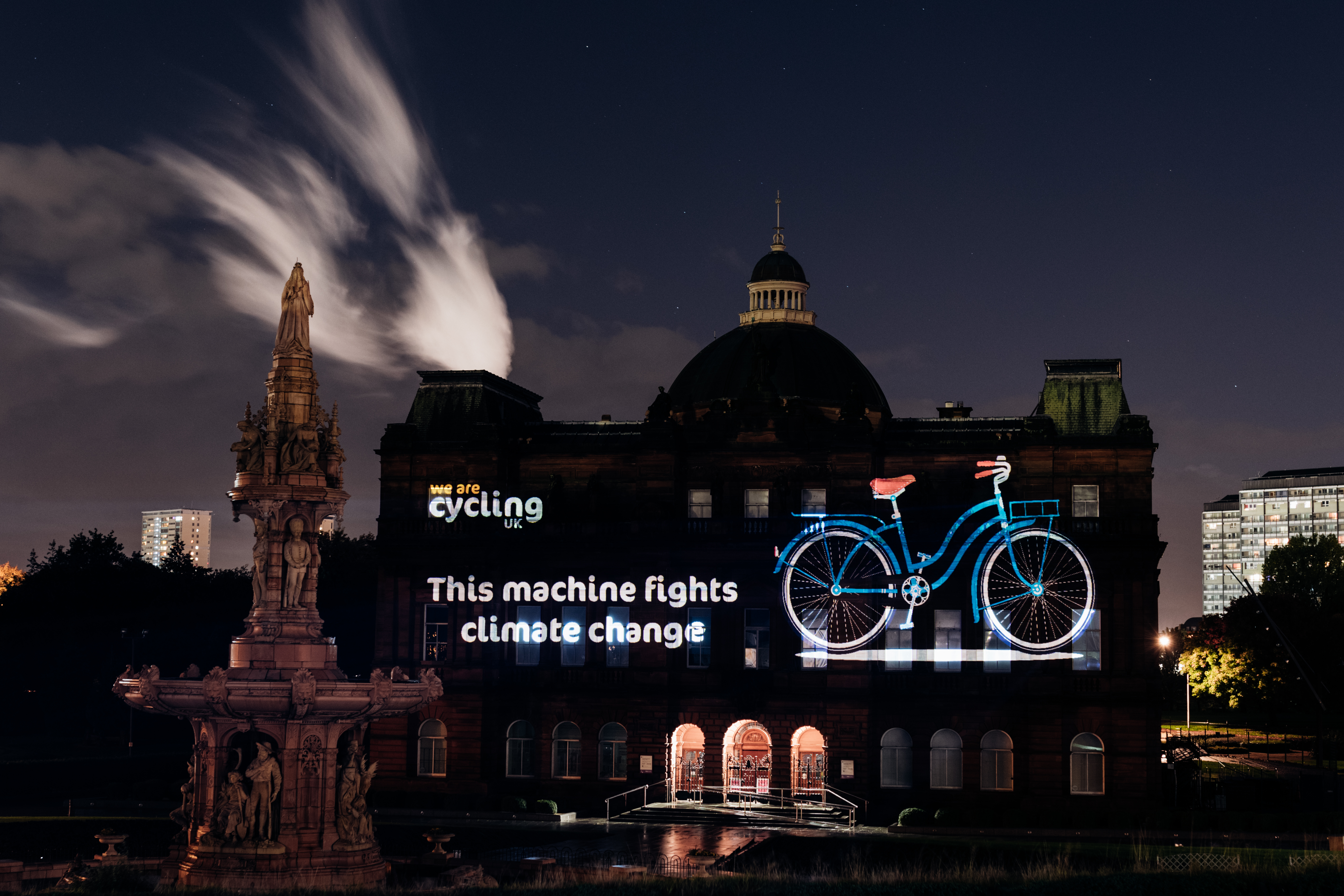 The facts
Transport is the UK's most emitting sector, making up 24% of emissions in 2020
Commuting accounts for 98% of an individual's work-related carbon footprint
45.1% of UK commuters travel to work by car, and only 2% do so by bike
As many as three million commuters travel as little as two kilometres to work, making an uptick in active commuting one of the most actionable ways to drive down corporate emissions
On top of the environmental benefits, evidence indicates that an active workforce is a happier, healthier and more productive one