What is the Big Bike Revival?
The programme follows the three-step Fix-Learn-Ride model, supporting new and returning cyclists to choose the bike for utility and leisure cycling. The programme teaches skills, fixes neglected bikes and delivers led-rides to boost the confidence of those taking part.
Over the autumn and winter of 2020, Cycling UK committed to extending the scheme via Dr Bike sessions delivered by skilled mechanics in local communities for everyone and in workplaces for everyone.
Dr Bike sessions will continue to be delivered in locations around England until the end of May, but as we look forward to a return to something closer to normal life, the Big Bike Revival will be returning to the Fix-Learn-Ride model, with additional opportunities for people to learn maintenance skills and to take part in small group rides to build more confidence among fellow beginner cyclists.
The Big Bike Revival works with a range of different organisations, including volunteer led groups, community cycle clubs, social enterprises, independent bike shops, bicycle repairing organisations and not-for-profit cycling groups. With funding and support, they are enabled to offer assistance to those who most need it to help them to discover the benefits of cycling.
The Big Bike Revival has helped me get to my place of work safely and with confidence that I can rely on my bike. I also use it for family rides which is a great way for us to get together after work and school I have always tended to commute by bike anyway even before lockdown. Since lockdown it has become even more important to me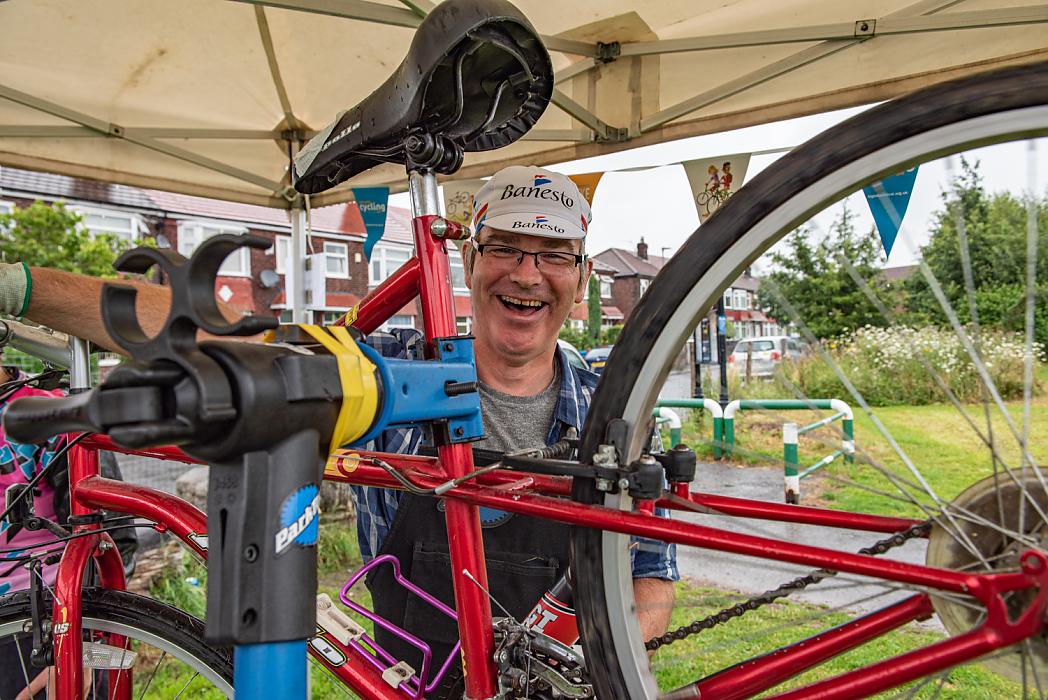 *Services available include:
*Free at the point of access
Bike safety checks
Bike servicing and repairs
Bike and equipment loans
Dr Bike sessions
Some free equipment and accessories
Support and advice
Cycle skills coaching
Small group led rides
When I first went out I was scared because it had been a long time since I had done it. I was knackered when I got to the end of the ride but I keep going out and now I am noticing I am going further and getting fitter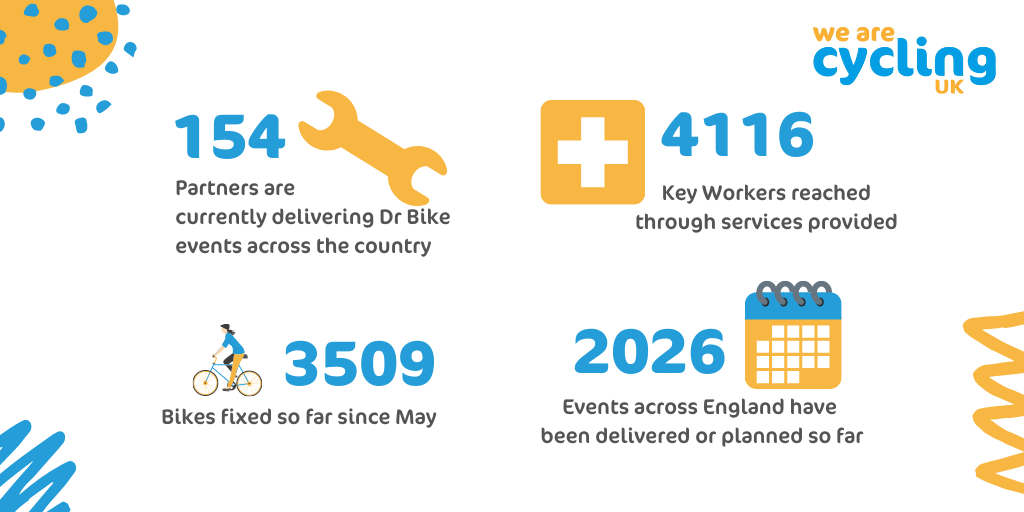 Who did the Big Bike Revival helped in 2020?
Kerry Catlin, from Burton got her bike fixed earlier this summer enabling her to resume cycling to the hospital where she works during lockdown. Kerry took her bike to Life Cycle UK in Derby in June for a bike service, allowing her to continue cycling the two miles to her place of work.
Eric Daye, a grandfather from Prestwich hadn't ridden a bicycle for 15 years until he took his old two-wheeler out of the loft and along to a free bike-fixing session at the hospital where he works as a porter. The 66-year-old said the bike was in a poor state of repair but once it had new brakes and the gears were adjusted, he was ready, albeit a little nervous, to get back on the saddle.
Maggie Mitchell, a retired college lecturer from Shrewsbury used to cycle to work every day 20 years ago but began cycling much more during lockdown. Originally from America, she took her bike along to a Big Bike Revival event and once it had been checked, felt confident to start cycling into the English countryside and giving a great boost to her health and wellbeing.
I used to commute every day but I never used my bike for fun, but lockdown transformed the way I saw cycling. I was getting up at 6 or 7am and going for a ride. It was so quiet and peaceful and the English scenery was fantastic too
For more information contact the Big Bike Revival team in England on bigbikerevival@cyclinguk.org.
After five years, the project has come to an end in Scotland this year. However, details of a new project focused on working with partner organisations to increase the number of people cycling for short, everyday journeys will be announced to build on the success of the Big Bike Revival in Scotland.
For advice on cycling through the coronavirus pandemic, see our Q&A.