How it works
Entrants are assessed on their cycle-friendly culture, infrastructure and policies. Successful nominees access bespoke, ongoing support from Cycling UK and join our prestigious network of cycle friendly employers. Our accredited businesses are putting their staff and the environment first. We know many of you are too, and we'd love to see that recognised.  
1. Complete your self-assessment
Take our free and easy self-assessment. In just 12 minutes, you can show us the ways you support your staff to cycle.
2. Your site audit
With your self assessment complete, eligible businesses will undergo an onsite or virtual audit. Our expert auditors will assess your facilities and communications against your self assessment answers and provide you with a detailed development report.
We recognise that workplaces come in all shapes and sizes, so you will only be assessed against the measures you can deliver.
The report highlights the positive steps you've taken, and suggests further improvements for you to keep the wheels turning towards a cycle friendly future.
3. Receiving your accreditation
With the audit complete, your accreditation will be confirmed with a bronze, silver, or gold award.
As an officially accredited Cycle friendly employer, you'll access:
A schedule of exclusive content to engage your staff and promote cycling throughout the calendar year.
A digital marketing and PR toolkit to showcase your achievement. 
A wall plaque for display on your premises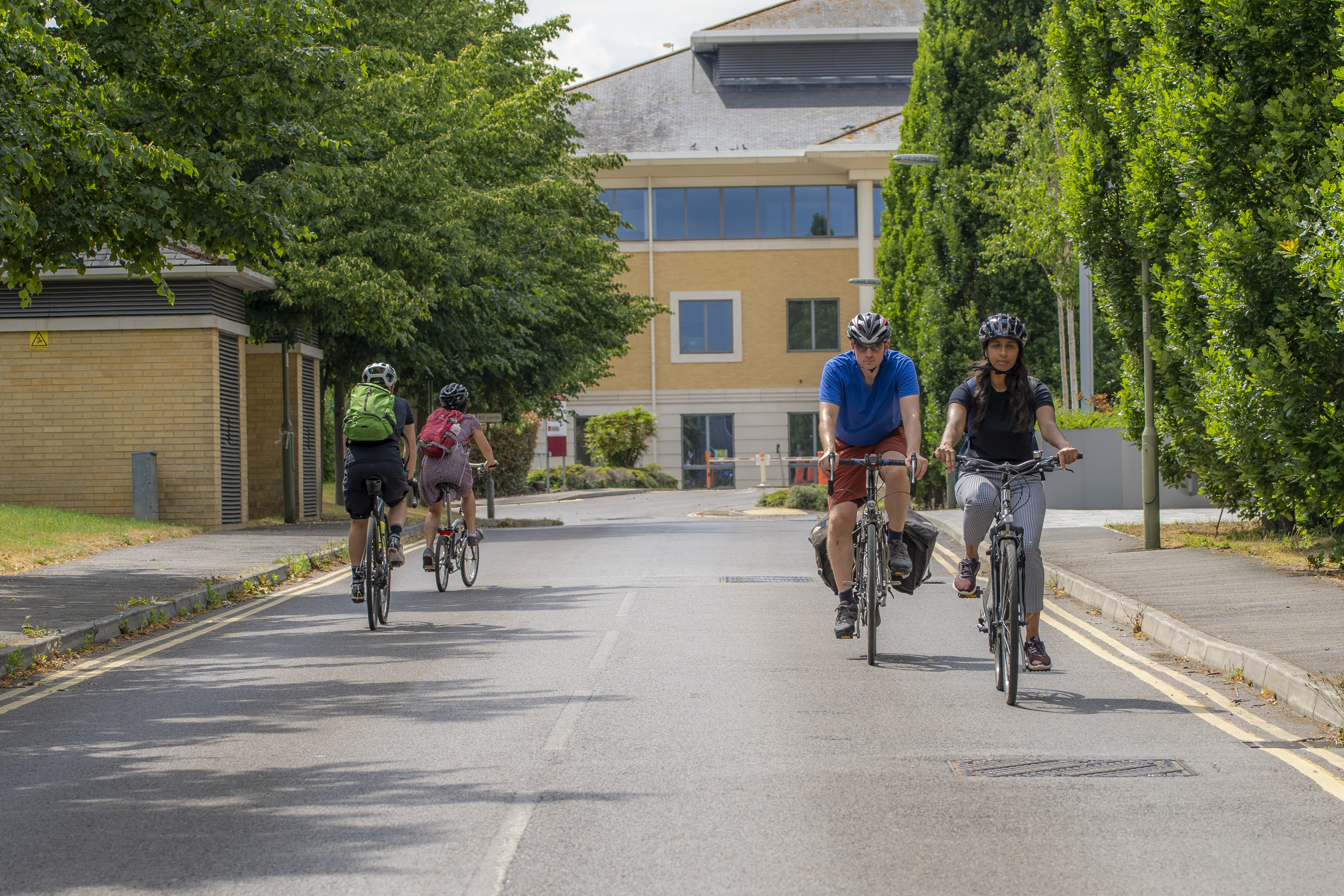 Complete your self-assessment
Take the self assessment now and find out how your company is performing, and start your journey towards becoming a cycle friendly employer.
The free online form will take no more than 12 minutes to complete and will provide a benchmark for your business.
If you're unsure of the answer to a question, answer no and we will be able to adjust this with you if necessary in the audit process.