How to turn unwanted bike parts into Christmas gifts
Tuesday, 15 December 2020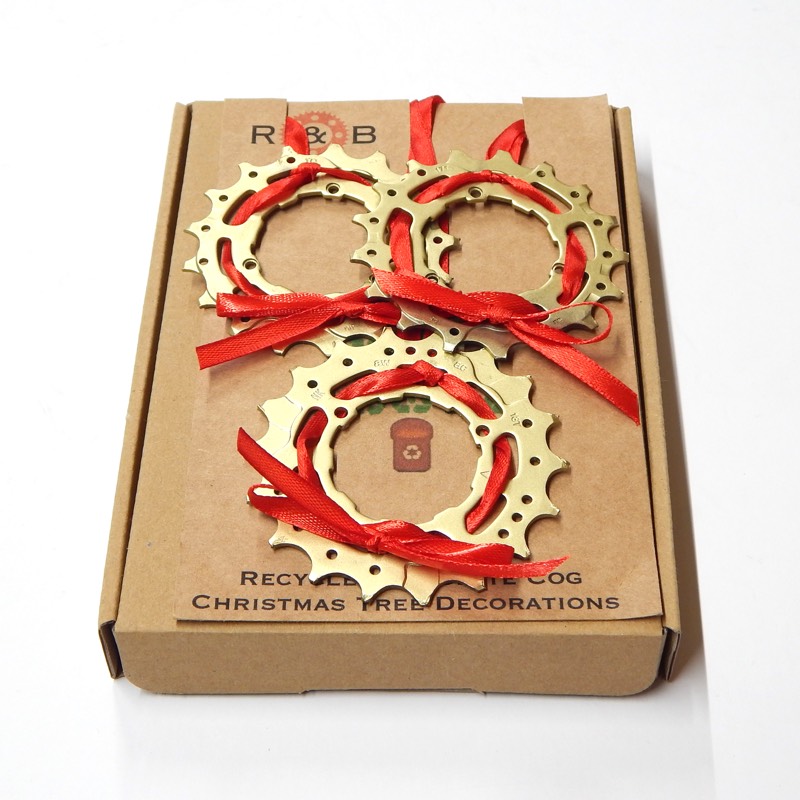 This website is the go-to place for neat ideas for re-using old bicycle parts and kit, but first things first, you will want to ensure your tree is looking the part. Take some old cassette clogs, and give them a serious clean, then thread them with coloured ribbons and hey presto, you've got novel tree decorations, which look chunky but are surprisingly lightweight. You could accessorise and add any old bike parts to provide an alternative to the bauble route. You can make these a gift too, Recycle & Bicycle are selling a set of three decorations presented in a lovely gift box.
Wine bottle holder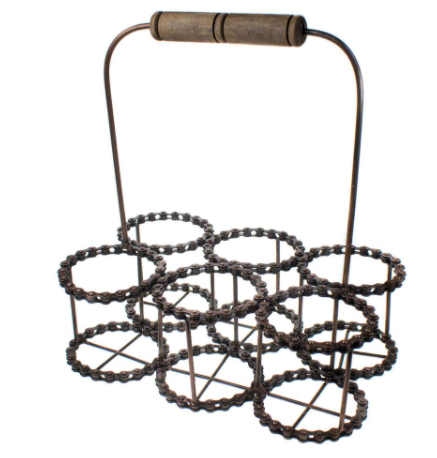 Christmas is a time for good cheer, and with work and other Christmas social gatherings moving online, drinks cabinets are expected to be fully stocked this year. If you are pondering where to store all the festive fizz, how about using an old bottle rack to make a bottle holder. Shared Earth - who offer fair trade, eco and ethical gifts, have taken the idea even further and made a bottle holder out of recycled bike chains. There is space to store six bottles and it can be carried around by a wooden handle. 
Inner tube belt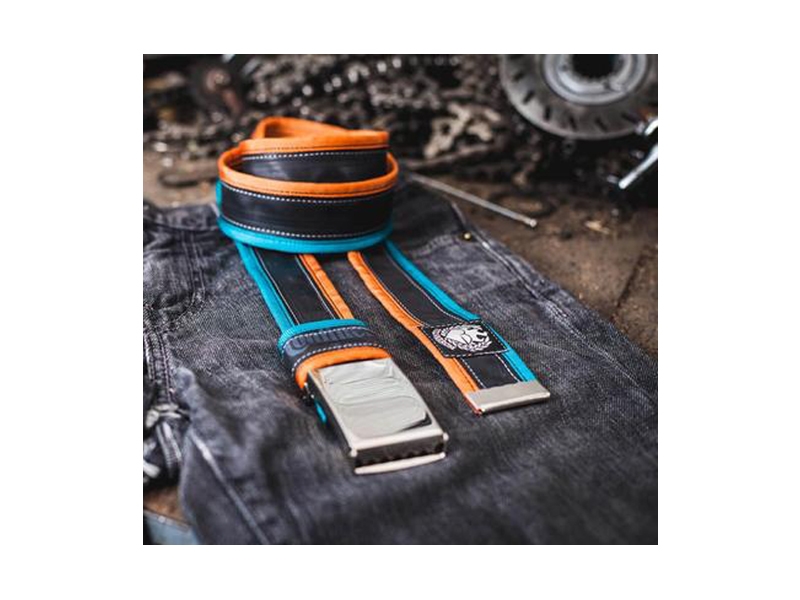 If you've been enjoying one too many 'substantial meals' alongside all that booze over the festive period, your belt may be feeling a little tight. No need to curb your over-indulgence, just get a new belt. Here's where an old tyre tube comes in. With a colour textile strip sewn on each side and finished with a shiny metal buckle, you'll look snazzy. The belt 1.3inch wide, so should fit into most belt loops easily and comfortably and is 53 inches in length. They also come in a handy little pouch (also made from an inner tube).
Shimano Ultegra steel cufflinks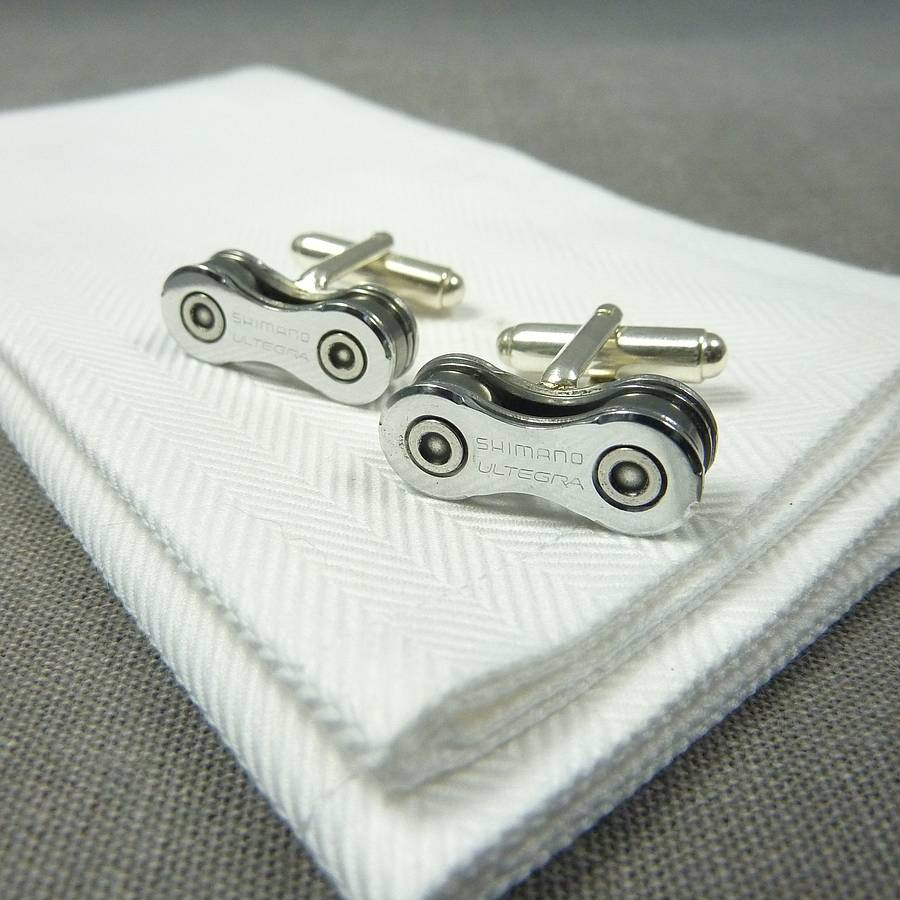 Your bike may not be kitted out with Shimano components but your cuffs can be. Made from genuine steel bicycle chain parts attached to sterling silver cufflink fittings. these are guaranteed to be a talking point and show off your love of cycling. 
Recycled bicycle parts handmade clock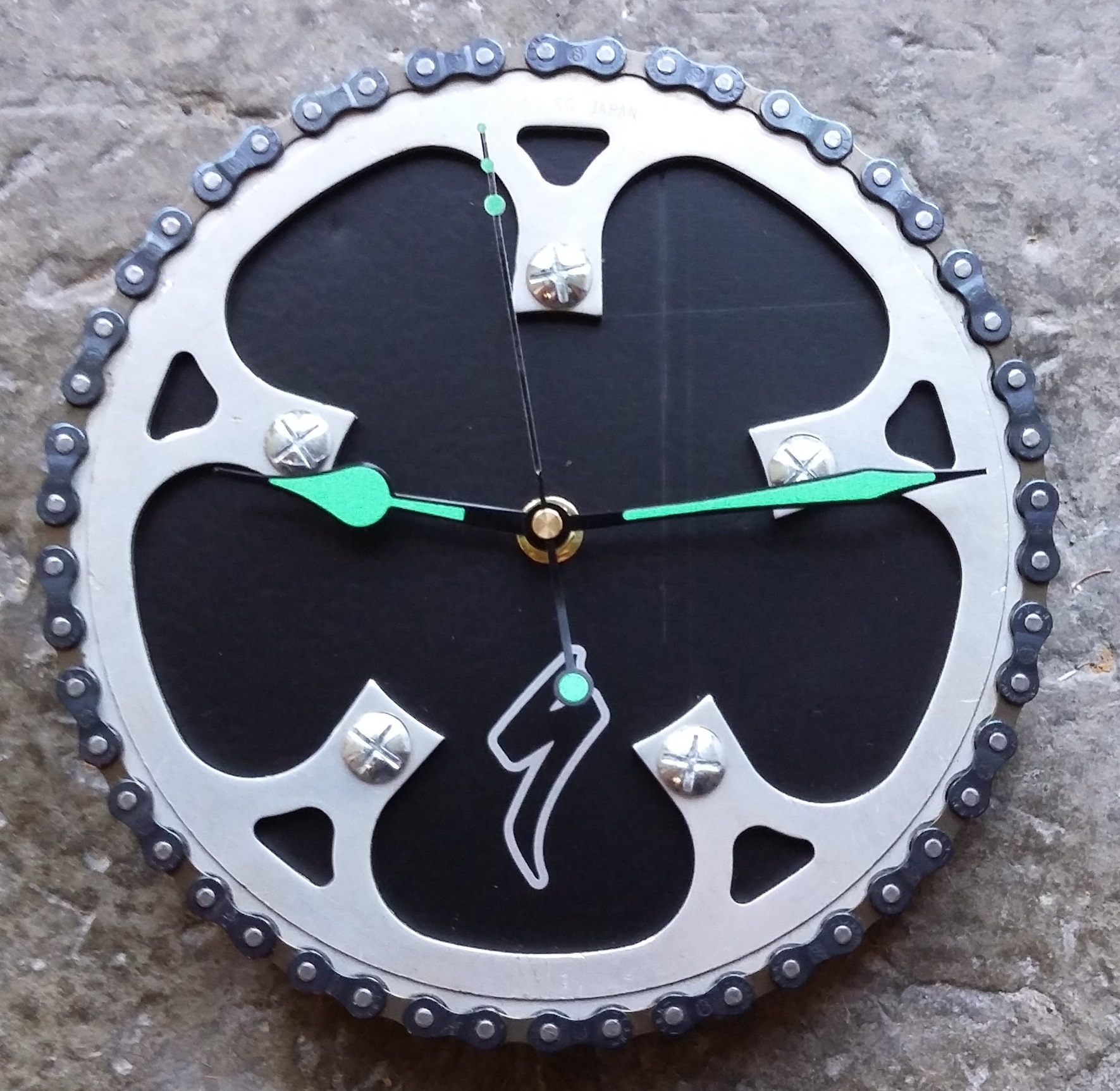 If you need a little extra encouragement to get out on your bike on these dark winter mornings, a clock that reminds you it's time to ride could be just what you need. Whether it's a desk clock for the home office, or a wall mounted one, there is plenty of choice, and Chris's Cycles has one of the most extensive selection of timepieces made from recycled bike parts. Each one is unique and individual so you don't have to compromise on style, but we liked this example with the vibrant green hands and Specialized logo.
Bicycle chain fridge magnet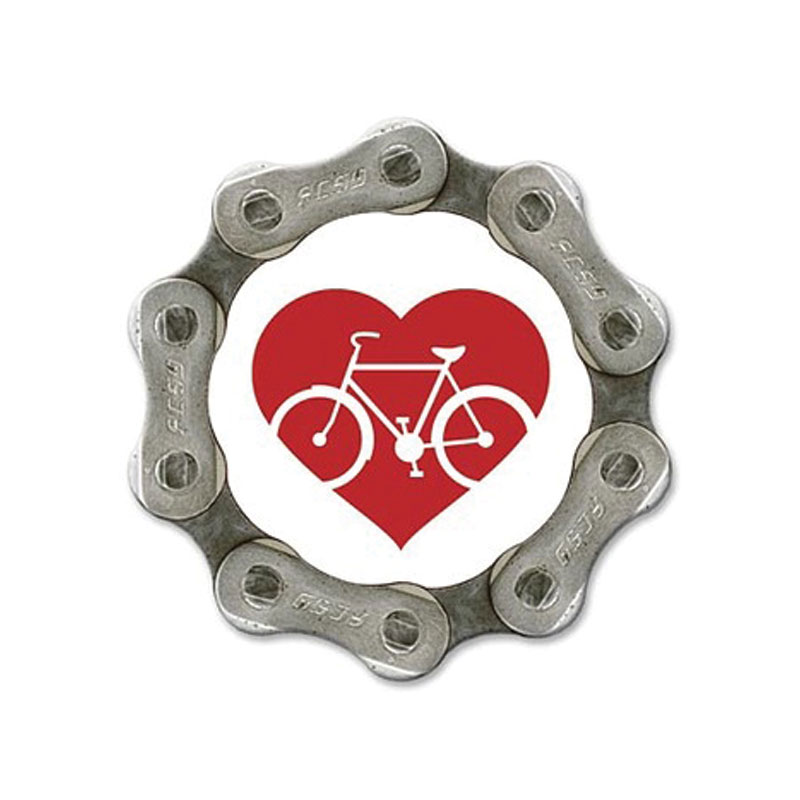 Finding stocking fillers can be a labour of love, but if there is one thing we love almost as much as a bike ride it's raiding the fridge on return. Why not combine the two with a fridge magnet made from a recycled bike chain which is a fun way to show your love for cycling. CycleGeezer has a range of designs, but among them is this red heart motif which could also double up as something to give on Valentine's Day.
Handmade eco tealight holder.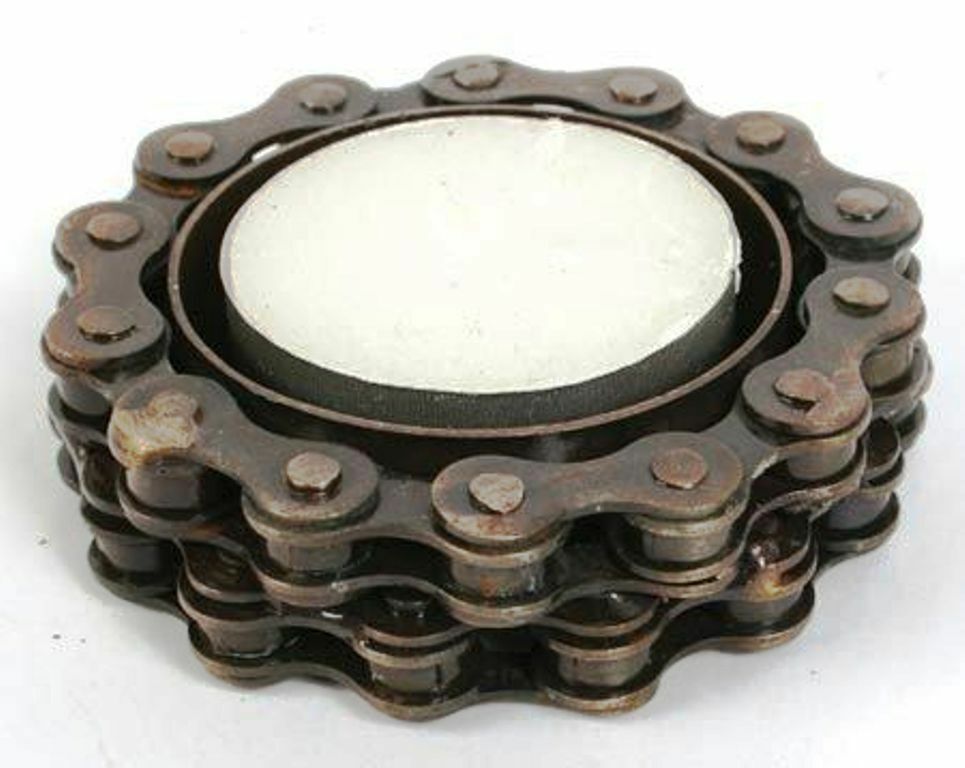 Imported into the UK, these recycled parts were collected from Delhi and Saharanpur in India, where they had been discarded from local repair shops because they were broken or had incorrect sized links. Using a little ingenuity, they have been given a new lease of life, with two layers of bike chains formed into circles and welded together to make this decorative tealight holder. 
Cycling UK gift membership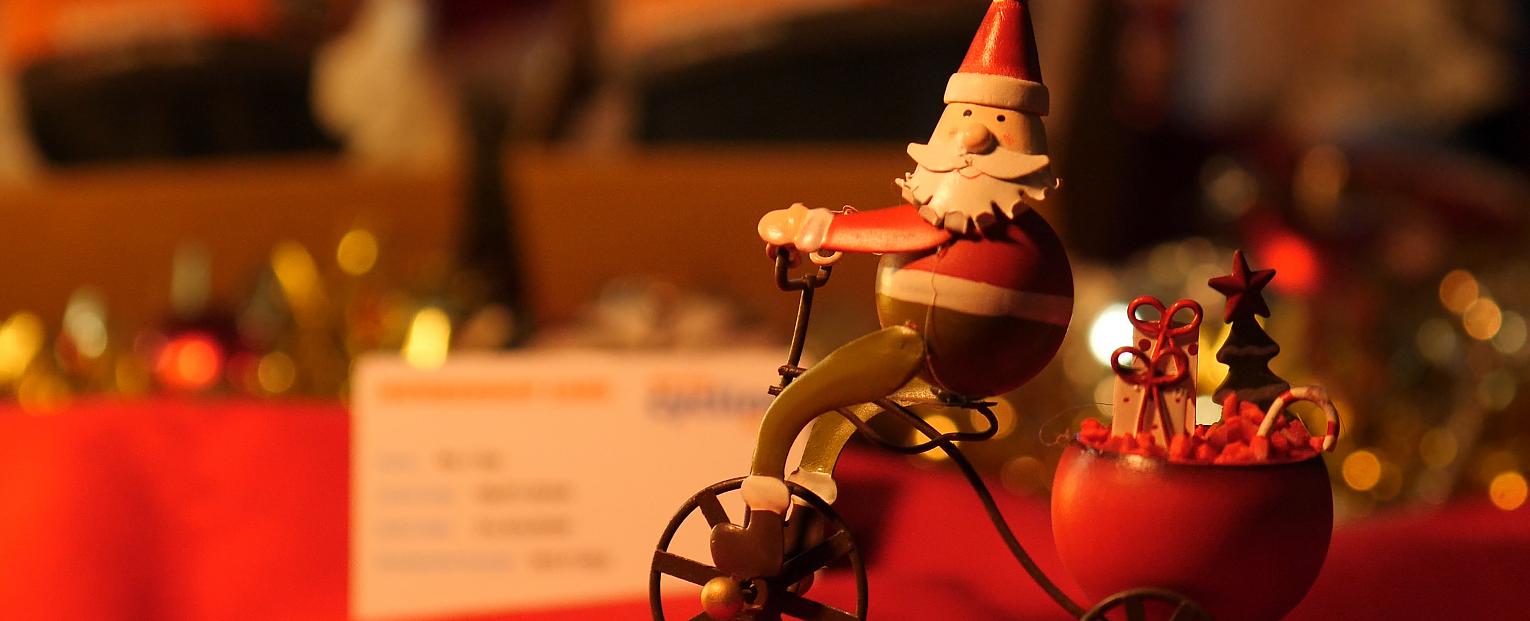 Don't forget if you give a Cycling UK gift membership this year, it also comes with a free extra gift of a wallet or phone case made from recycled inner tube. Or you can choose to receive a copy of our King Alfred's Way route guide, which, once you have completed, you can stay true to the re-use theme by passing on to an off-roading friend. Of course, a gift membership also allows someone else to enjoy all the fantastic benefits of being part of Cycling UK, including £10m insurance cover, six issues of Cycle magazine every year, and discounts with a wide range of retailers. You can't really put a price on knowing you are supporting our valuable work, making cycling safer and encouraging many more people to learn to, or carry on riding.