12 cycle routes to do in 2022
Just a quick reminder *if you are planning a ride we would advise that you follow Cycling UK's guidance on cycling during the coronavirus pandemic.*
Cycling UK's off-road routes
Length: 825 miles
Level of ride: Experienced
Type of bike: Mountain bike
A long-distance off-road trail developed by Cycling UK, it runs from the Peak District to Cape Wrath or John o' Groats. Explore the huge variety packed into Scotland and northern England: from rolling hills and dales, to remote windswept moorland, crumbling castles to hidden waterfalls, from swooping singletrack to old Roman roads and everything in between. 
Length: 220 miles
Level of ride: Experienced
Type of bike: Mountain or gravel bike
Immerse yourself in 10,000 years of history by riding this 350km loop around historic Wessex, the Anglo-Saxon kingdom of Alfred the Great. Designed by Cycling UK in 2020 King Alfred's Way forms a crucial part of our goal to create a network of long-distance off-road routes across the length and breadth of Great Britain, through fascinating places and inspiring landscapes. 
King Alfred's Way starts and ends in Winchester where Alfred is buried, and connects iconic monuments including Stonehenge, Avebury stone circle, Iron Age hill forts, Farnham Castle, and Winchester and Salisbury Cathedrals.
Length: 147.50 miles
Level of ride: Experienced
Type of bike: Mountain or gravel bike
The West Kernow Way takes in many of the highlights of the western half of the Cornish peninsula, including the Botallack tin mines, the Bronze Age monument Mên-an-Tol, Land's End, St Michael's Mount and Lizard Point. Expect spectacular coastal scenery, hedgerows bursting with wildflowers and ancient tracks across isolated moorland. 
There's no denying it will be a challenge, with over 4,200m of climbing – but all that exertion provides a worthy excuse to sample the excellent Cornish cuisine. 
The West Kernow Way developed by Cycling UK forms part of the European Regional Development Fund EXPERIENCE project. As part of the project, Cycling UK will also be supporting hospitality businesses along the route to become accredited Cycle Friendly Places, so you know you will be greeted with a warm welcome and everything you need. 
EXPERIENCE routes
Cycling is a fantastic way to explore new places and connect intimately with the landscapes, history and culture of a region – not to mention fuelling up on local delicacies.
Cycling UK is one of 14 partners working on the EXPERIENCE project, funded by the European Regional Development Fund, which aims to develop experiential tourism activities in six regions across England and France.
Discover new cycle hub locations across Norfolk, Kent and Cornwall, where you can stay at accredited Cycle Friendly Places and explore our promoted routes linking up the fascinating stories of each area.  
Often overlooked as a choice for a cycling trip, once you start exploring, this big sky county is full of surprises. Tranquil lanes, quaint villages, peaceful wildlife havens and buckets of quirky charm, from prehistoric mammoths to steam railways. You'll find medieval churches, gently rolling hills and tranquil track paths through woods. Cycling UK has mapped out six unique rides based between our two EXPERIENCE hubs in Cromer and Wroxham/Hoveton.
Discover Wroxham & Hoveton
Discover Cromer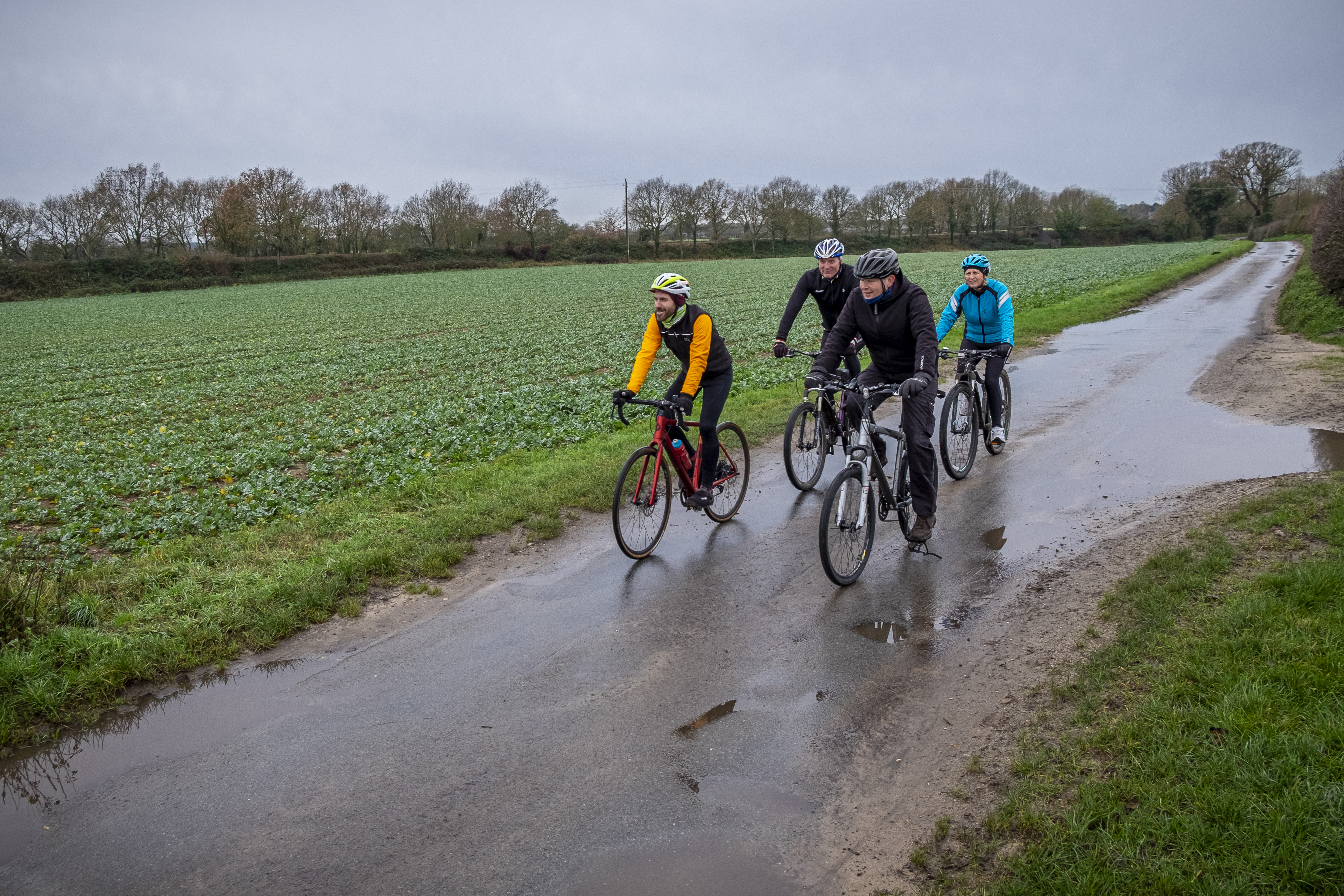 The south-east corner of England might seem like a busy place, but it's easy to escape the crowds and discover this green and pleasant land by bike. Cycling UK is creating cycle hub locations along the North Downs Way, with promoted routes which showcase the varied riding in the area, and supporting businesses within these hubs to become accredited Cycle Friendly Places so you know you'll have great options for places to eat and stay. Discover the first two hubs in Wye and Dover, with more to follow soon in Canterbury, Deal and Otford.
Discover Wye
Discover Dover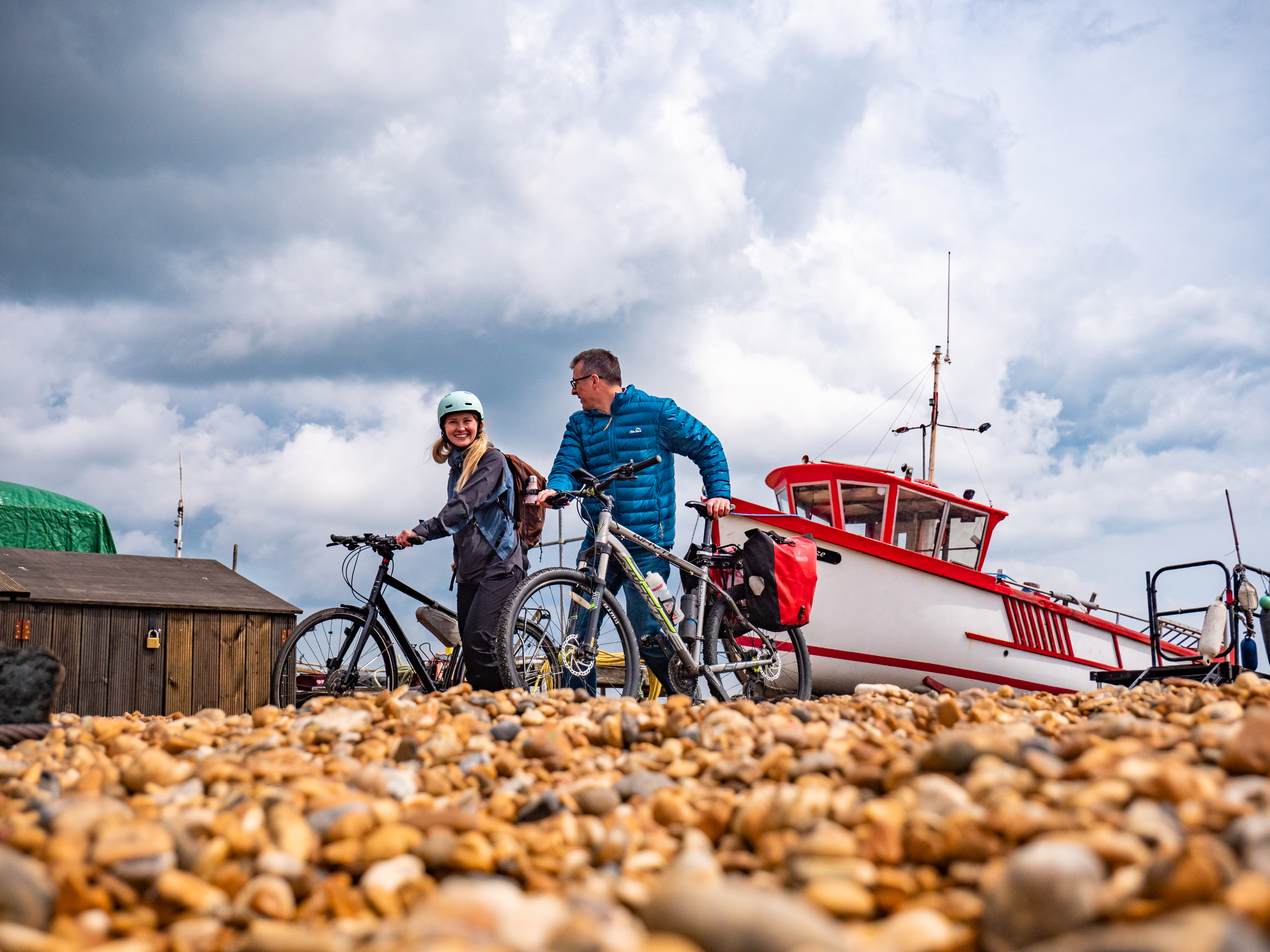 With stunning scenery, unique subtropical vegetation, fantastic seafood and vibrant arts communities, Cornwall is a wonderful place to explore by bike. 
Cycling UK is working with Cornwall Council to develop cycle hubs in Mount's Bay (Penzance and Marazion) and Helston with promoted routes which showcase the varied riding in the area. 
Discover Penzance and Marazion
Discover Helston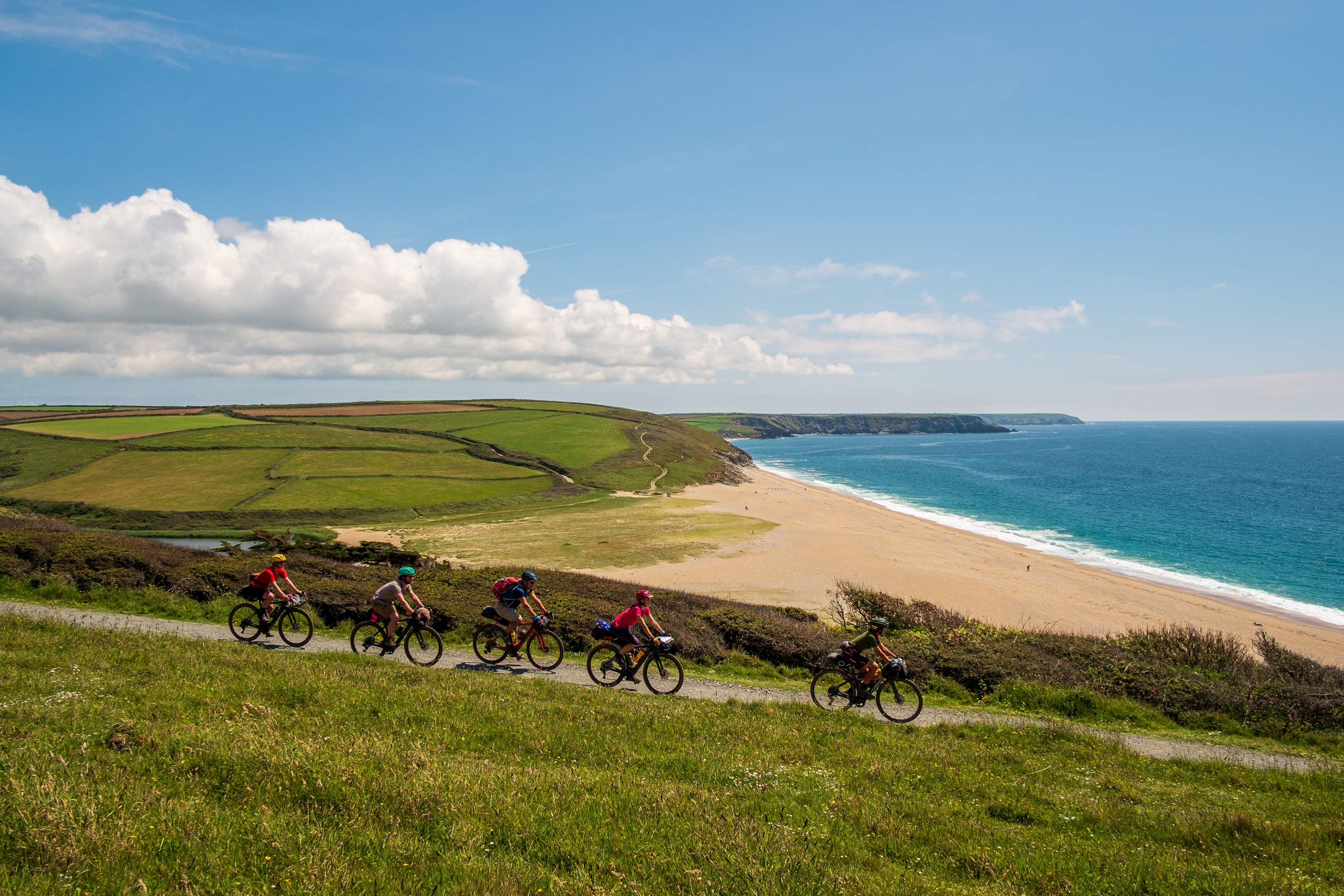 Best of the rest
Length: 23.80 miles
Level of ride: Beginner
Type of bike: Any though mountain bike preferable
For 70 years, Cycling UK's Cape Wrath Fellowship has put cyclists to the test. Located in Sutherland in the Highlands of Scotland, Cape Wrath is the most northwestern point of the UK. This rugged, windswept headland is renown for its natural beauty and challenging coastal path. Let us know if you cycle to the lighthouse and your name will be added to the Cape Wrath Fellowship
Okay okay this one isn't technically a route. By taking part in Cycling UK's unique cycling challenge you can discover new places all over Britain. 
Checkpoints are scattered throughout England, Wales and Scotland including many islands. Wherever you are, you'll most likely find one or two checkpoints within cycling range. It is all about getting outside and cycling to find as many points of interest across the whole of Britain as you can.
Once you find a checkpoint, all you need to do is answer the corresponding question to prove you've been there.
You can also receive BCQ certificates and buy medals for collecting clues. You'll gain your first certificate when you've visited 10 sites. When you've visited all 402 sites, we'll present you with an engraved medal.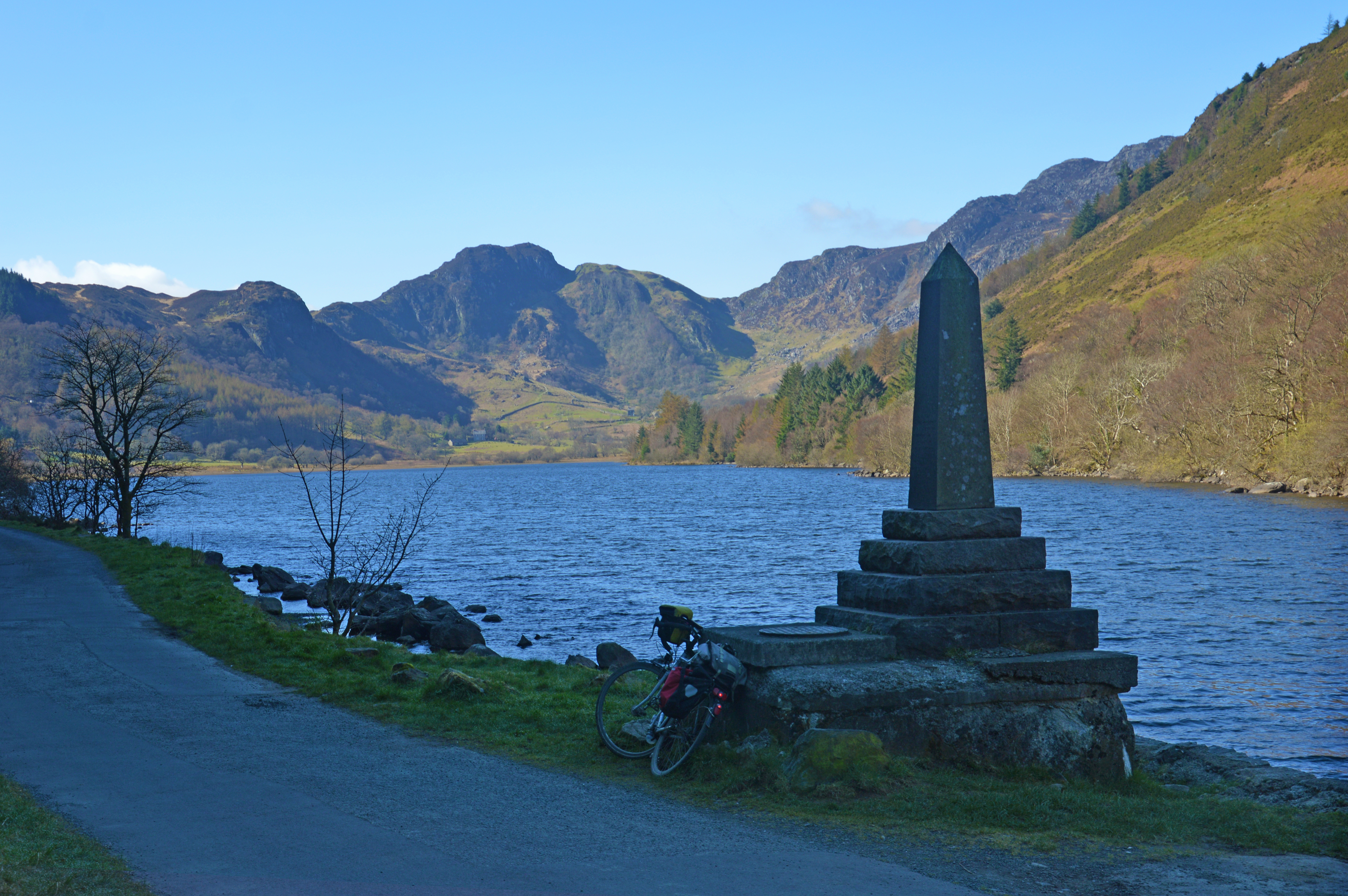 Routes and Roots is one of 29 projects supported by The Community Heritage Fund, which The National Lottery Heritage Fund is delivering on behalf of the Department for Communities to help people in Northern Ireland to connect with their local heritage.
Cycling is a fantastic way to get to know a place, and the Routes and Roots project will take residents and visitors alike on a journey of discovery, linking well-known landmarks such as the Harland and Wolff cranes and Titanic museum, as well as a host of hidden gems. 
Cycling UK is partnering with local community organisations Eastside Partnership, the Maritime Trust, Sailortown Regeneration to capture stories of everyday life in the city from past to present.
Funded by the National Lottery Heritage Fund, Cycling UK's Tales of the Trails celebrates the heritage of the communities in Ynysybwl and Clydach Vale while inspiring residents and visitors to explore their local area.
Wales' valleys and the mining communities which sprung up in them are a proud part of our past which deserve to be remembered. 
Funded by the National Lottery Heritage Fund, Cycling UK's Tales of the Trails project has worked with Ynysybwl Regeneration Partnership and the Cambrian Village Trust to capture the stories of residents and bring them to life with cycle trails which take people into the landscape where they happened.
In 2018 Cycling UK collected over 140 unique cycling routes across the UK from people who have strong connections with the organisation. Since then we have added more and there are now over 200. There are cycling rides to suit all-abilities from well-known cyclists, cycling brands, cycling magazines, cycling groups, community clubs, cycling development projects and Cycling UK staff. Every route has an interactive map and GPX file, we hope it inspires you to go on an amazing cycle ride.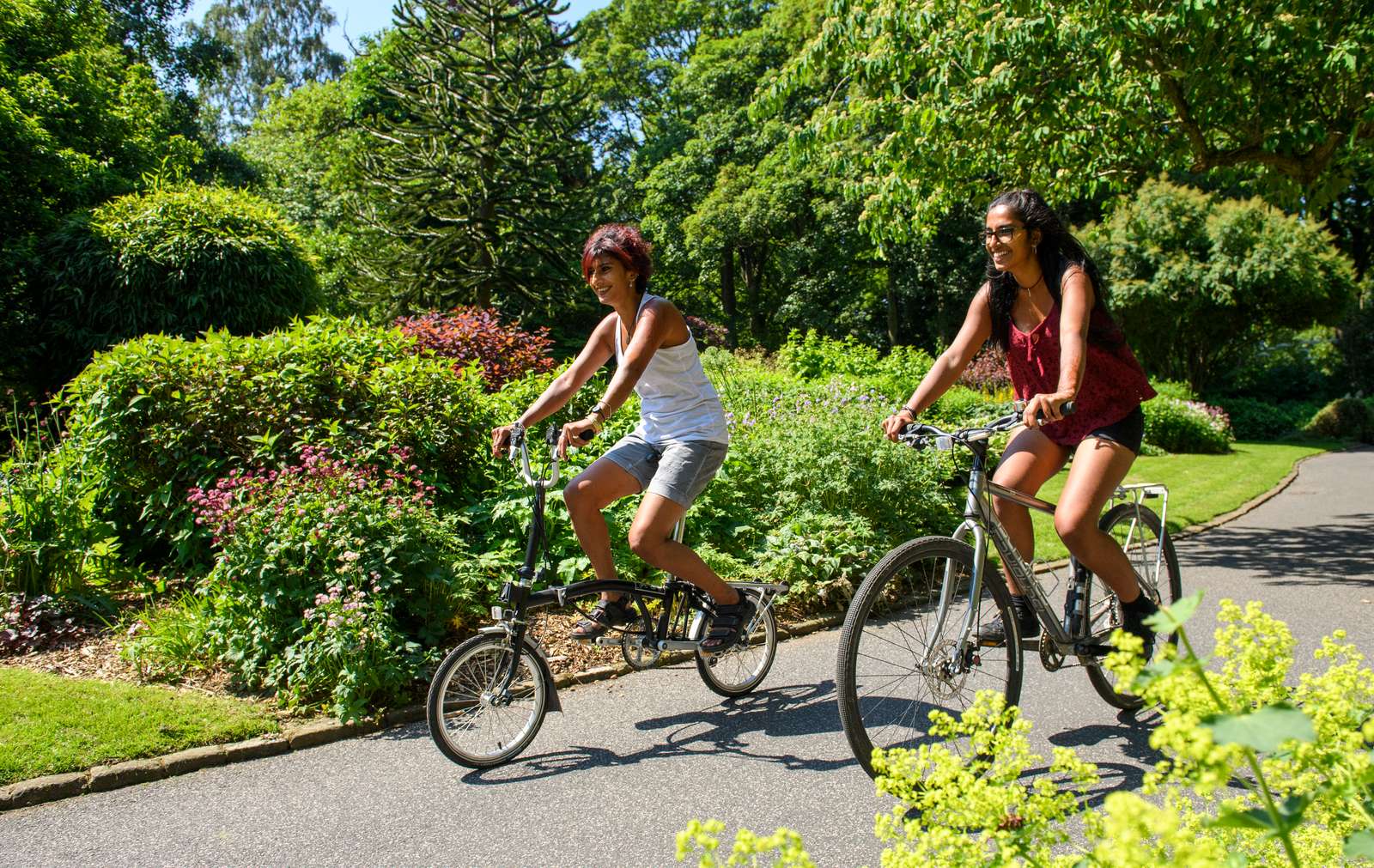 If follow someone else's path is not your thing, or if you'd like to figure out the way to work that avoids busy main roads then make sure you explore our Journey Planner. Choose either the fastest, quietest or balanced route between two points and create your perfect commute or trip.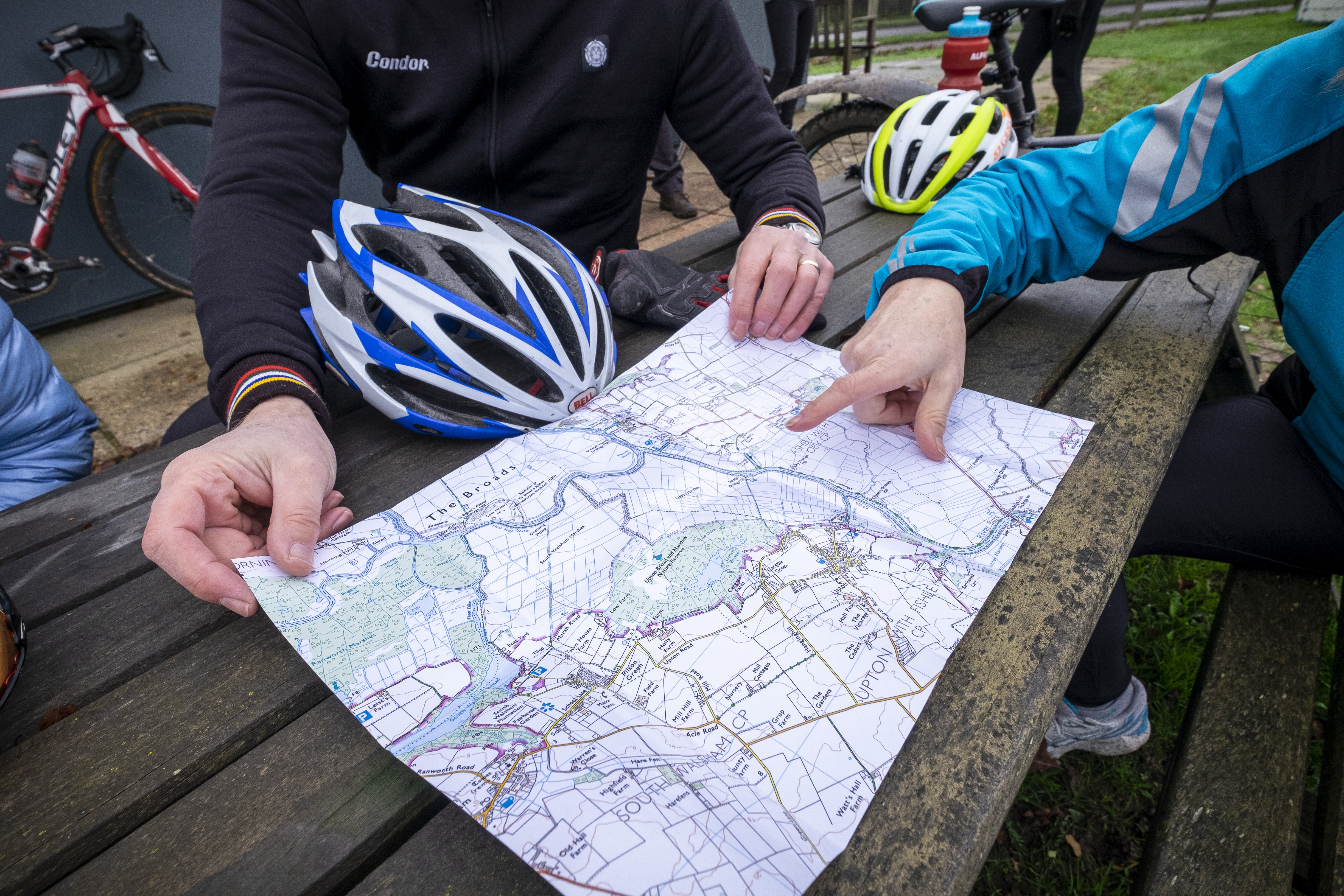 New for 2022
Look out for two new routes Cycling UK is looking to launch in 2022 as part of its role in the Experience project. We'll be launching classic long distance touring and bikepacking routes in Kent (May 2022) and Norfolk (September 2022), sign up to Cycle Clips to be the first to know about all the latest developments.
Join us 
Many of these routes were designed and developed by Cycling UK. We need your support to help us to continue our work in developing routes and opening up more of the countryside for you. Join today and support our work.