Video guide: How to repair a puncture on a bike
Punctures are one of the most commons problems you're likely to encounter when cycling. But with a little preparation, and the correct tools, they are easy to fix.
Watch the video by clicking on the image above.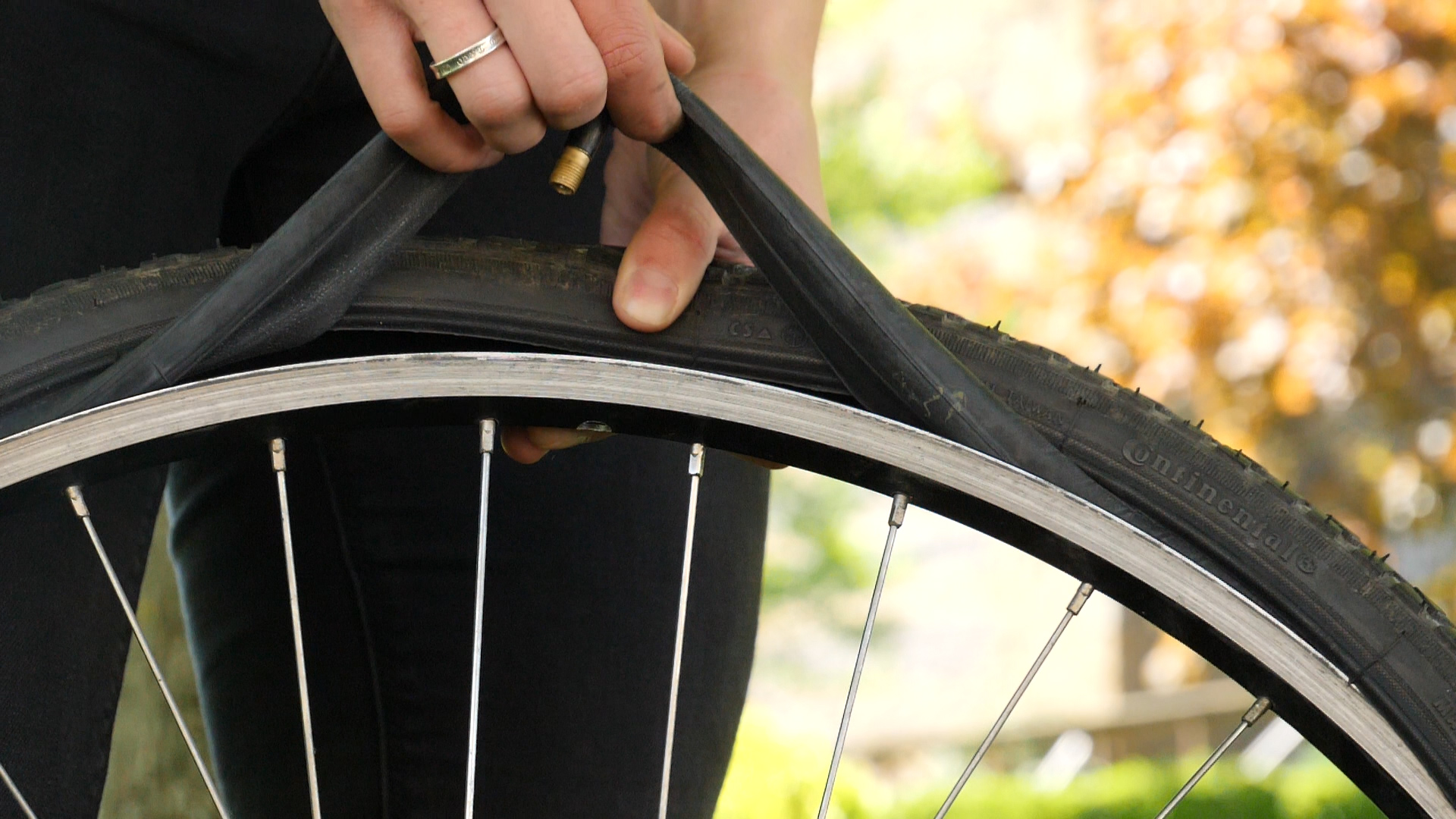 Make sure you take with you on your ride:
Tyre levers
A replacement inner tube
Or patches
A pump
First, you'll need to find somewhere safe to pull over.
And if you have V-brakes, you'll need to release them to remove the wheel. The video shows you how to do this.
You'll need to squeeze the tyre to release the seal between the tyre and the rim of the wheel, and use levers to lift the tyre off the wheel.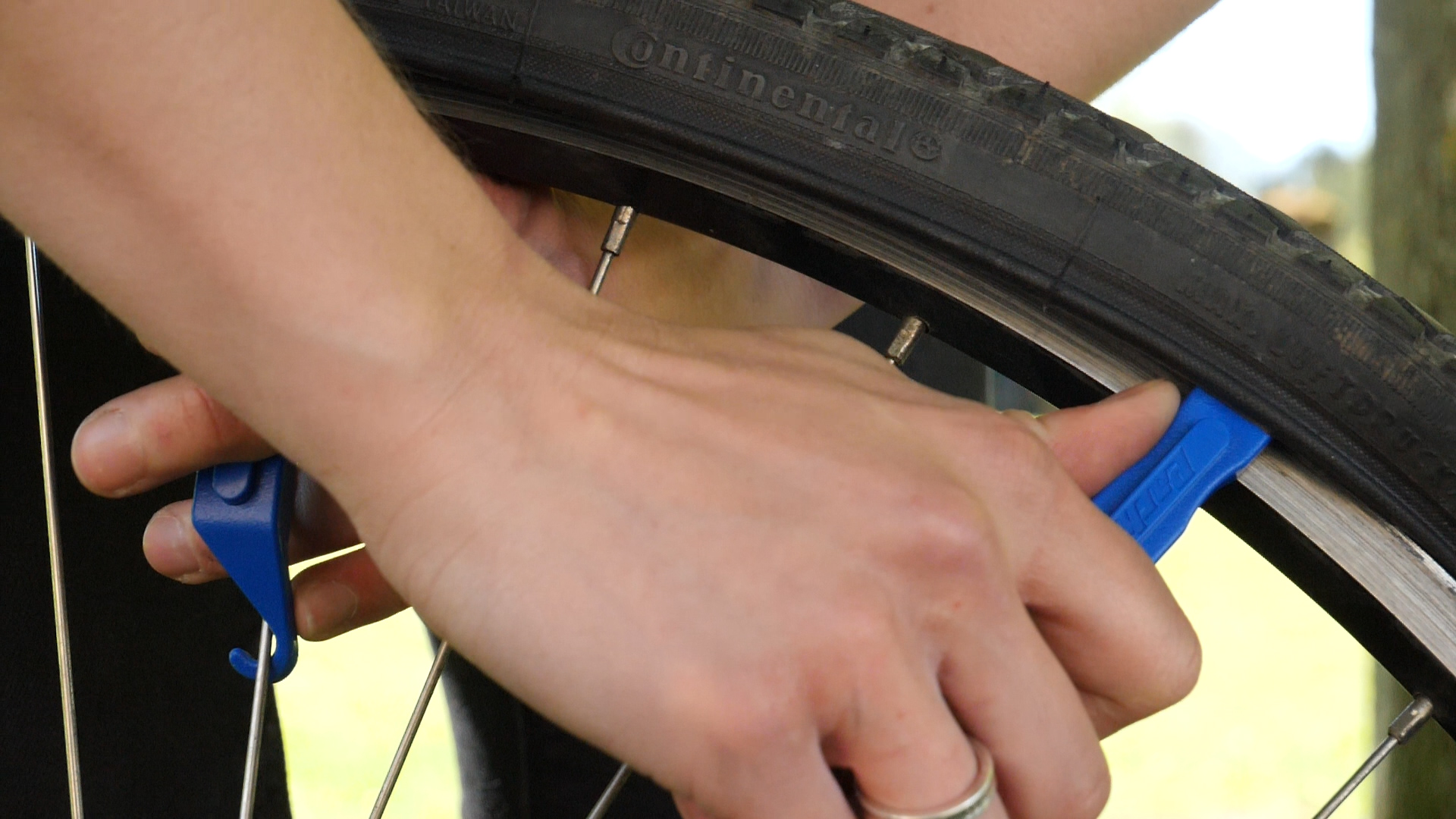 Remove the inner tube, check the tyre for the cause of the puncture, and insert a new inner tube.
Once you've refitted the tyre, use a pump to reinflate it – and you should be good to go.
Don't forget to keep hold of your old inner tube; you may be able to repair it with patches and use it as a spare.
You can also check out our five handy written guides on bike maintenance. Fixing punctures is covered in the third guide, Repairing a puncture. It also contains useful information about quick-release skewers and how to remove your wheel.
Packed with instructional diagrams and handy hints, it's been designed to download on your phone as a reference guide you can take wherever you go.