12 nights out in 1 year: 2021 winning photos
Cycling UK and OS Maps have joined forces in 2021 and looking to help more people discover and enjoy the outdoors which exists right on their doorstep. #12nightsoutin1year is their year-long outdoor challenge.
The challenge is simple: entrants are encouraged to head out on their bike and experience a night beneath the stars, in a tent, bivi bag or hammock, at least once a month over the course of a year and to photograph their experiences.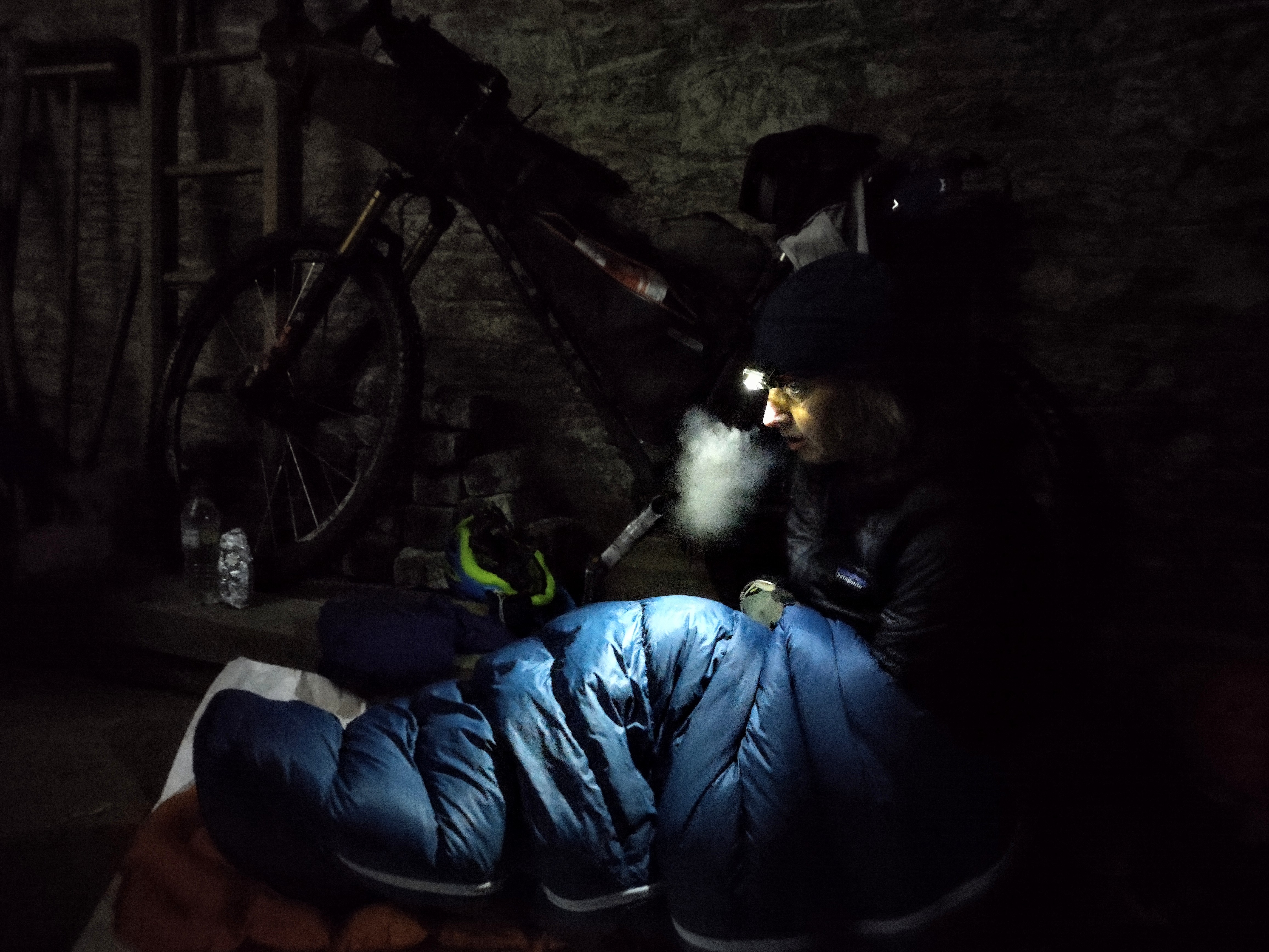 Each month, those who post their photos and experiences on Instagram using #12nightsoutin1year and tagging in Cycling UK and OS Maps will automatically be entered into a monthly competition to win a range of cycle and navigation related prizes. 
You can really sense how much fun Kerri and her pals were having through the photos, that's what it's all about hey?

Bikepacking expert Katherine Moore on June's winning photo
#12nightsoutin1year June's winner was Kerri Williams, who leaps for joy with her bikepacking pals as they cycled from Claerddu Bothy to Aberystwyth.
Bikepacking expert and #12nightsoutin1year judge Katherine Moore (@katherinebikes) loved this shot saying, "You can really sense how much fun Kerri and her pals were having through the photos, that's what it's all about hey? Plus supporting the Adventure Syndicate Match The Miles campaign is really cool too."
July's winner was Sam Hester who shared photos from a camping trip to mid-Wales. Our competition judge said, "It really tells a story of the trip through the photography and the moody skies show that you can have a great time no matter the weather."
Next up was Louise Edgar whose poncho picture was selected as our winner for August. Judge Katherine thought this photo was brilliant, "The weather doesn't always go your way when bikepacking but a sunny attitude is really handy and I think this incredible poncho and smile captured that brilliantly! I bet Louise found a few damp spots over ten days in Northern Scotland…"
For September, Jade Field's sunrise shot was a favourite with the judges. Katherine said, "Those pinky hues! It's easy to miss dawn and twilight if you're on a day ride, but when bikepacking you can really make the most of those golden hours and appreciate the transitions between day and night. Beautifully captured."
October's winner was Matt Cox who snapped the sweeping sands of Sennen Cove during a bikepacking trip along our long-distance route, the West Kernow Way, in Cornwall. Competition judge Katherine loved the photo, saying that it is: "Perfectly showing why the West Kernow Way is perfect for out of peak summer season with those gorgeous autumnal scenes."
November's winner was Rosie Baxendine who shared a gorgeous sunrise cycling silhouette, which followed a bivvy on the beach. Judge Katherine said, "There's something incredibly magical about this photo set. A summer beach bivvy is blissful, but I'm sure this wintry scene meant Rosie had the sands almost all to herself!"
The final winner of 2021 was @bearlegged who braved the winter weather in a bivvy bag. Bikepacking expert Katherine said: "I really adore this one: the dim glow of the headtorch in the darkness, the warm breath in the air, hunched over to keep warm. I can almost sense it!"
The gallery below shows the winners of 2021's challenge which began in mid-May.