Bikepacking in cold weather and challenging conditions
In the UK, we're often obsessed with planning our activities around what the weather's like. In the spirit of pursuing pleasure over pain, it's vital to recognise how feeling and being comfortable in the outdoors is the first step in having a great time.
This isn't always weather dependent. In fact, one of my best wild camps was on a night when my soggy shoes were frozen solid, the water in my bottle turned into ice and I woke up to several inches of snow around me (and, admittedly, on me). It was beautiful!
Now when I look back at that experience, I can totally see how it could've been extremely miserable and cold, had I not been prepared for the conditions. Let no weather stop you from having fun, with these few handy tips.
1. Have an efficient layering system in place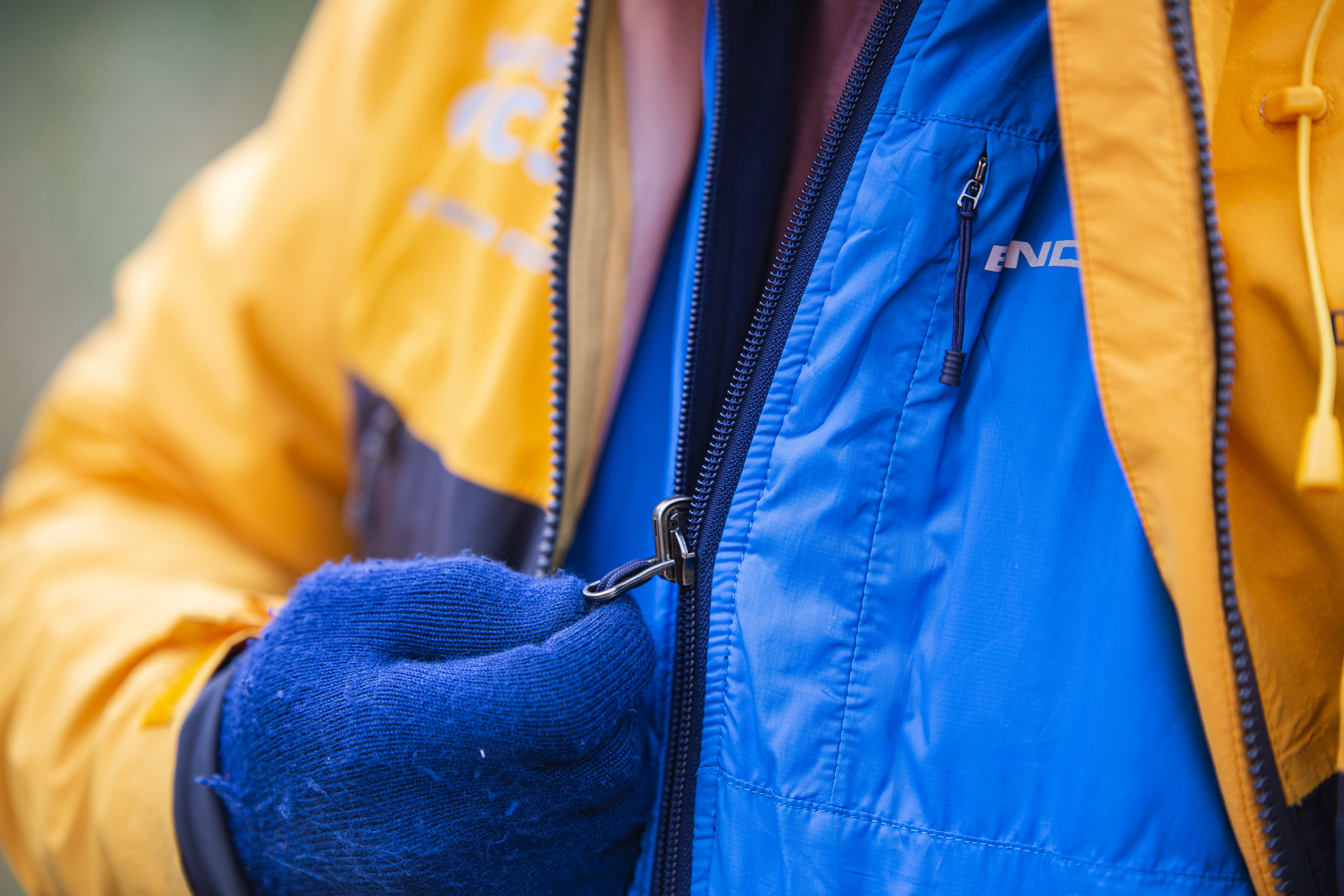 Having a layering system makes for efficient temperature regulation on or off the bike. A good combination of layers makes sure that you're protecting yourself from the elements as well as the moisture you'll generate yourself.
When you're planning to be outside for a long time, comfort is a priority. That, and carrying light and manageable stuff along with you. A good layering system will mean that you're comfortable regardless of the temperature you're out in. A cotton base layer (or mid-layer) isn't a great idea. A synthetic or merino wool option would suit better for the cold and wet conditions.
In terms of mid-layer, I usually use either a lightweight down or a polyester fleece. If it's cold enough to be wearing all that when I leave, I always make sure that I'm carrying an extra merino wool top just in case. Finally, a hardshell jacket as the outermost layer makes for great protection from the elements.
2. Figure out what helps you keep warm
During a conversation with Three Peaks record holder and bikepacking enthusiast Saiorse Pottie, she suggested using a decent winter sleeping bag or bringing a dog to keep your feet warm. From her recent experience of camping in the New Forest with some members of New Forest Off Road Club, she recommends tents over bivvying in freezing temperatures.
My favourite advice of hers was to camp near a pub or somewhere you can get warm, dry and fed before you set up your camp and go to bed.
Personally, I also recommend always carrying a spare pair of thin gloves to use when you set up camp. I've even found using two sleeping mats quite useful at times.
Consider carrying a stove for making a hot drink if you get too cold. Besides, who doesn't like a hot chocolate in bed anyway?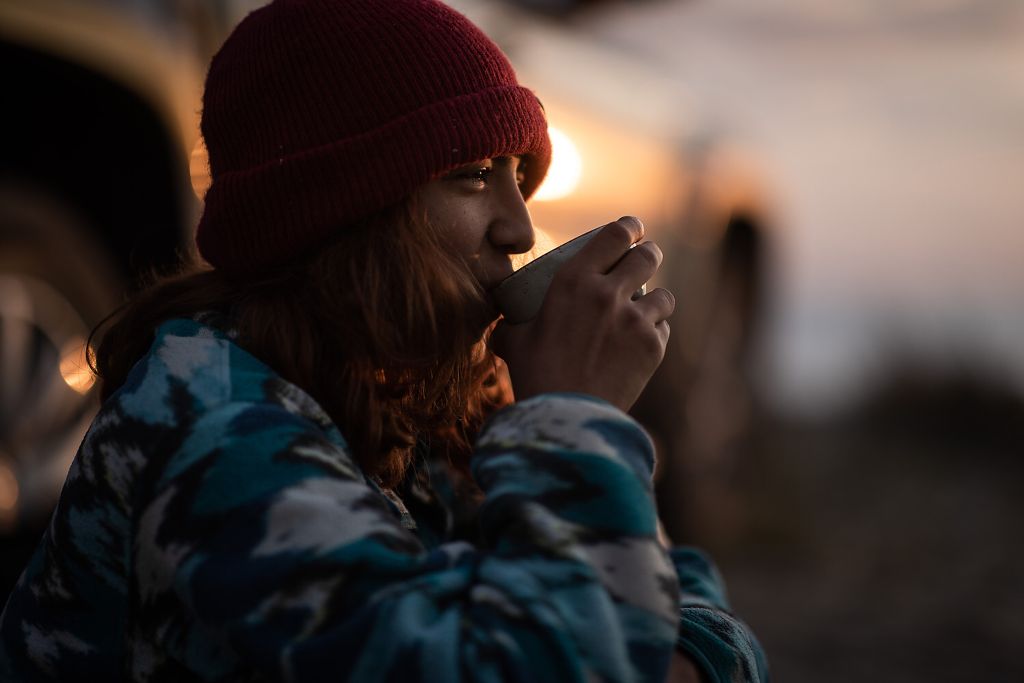 Woollen socks can be used inside your sleeping bag to keep your feet warm too. Remember that good gear will help you stay cosy.
3. Learn from previous mistakes
Do you know what's worse than being wet, cold and miserable overnight on your bike packing trip? Having it happen the second time. Simple as it may sound, think about what did and didn't go well on your previous bikepacking trip and try not to repeat those mistakes.
Simple as it may sound, think about what did and didn't go well on your previous bikepacking trip and try not to repeat those mistakes

Vedangi Kulkarni
For example, I've learnt that if the temperature is going to be anywhere less than 5 degrees, my fingers will get numb while setting up camp. That means I carry and wear thin merino gloves to guard against this.
I also make sure that I have a lighter that I can actually use, since I discovered that I find lighters with a ring to generate the spark very hard to use, especially when my hands are already cold and numb. This means I can boil water to make a hot drink and pour it in a metal mug so as to hold onto it and restore warmth in my fingers easily.
4. Choose your camp spot wisely
You don't want wake up with the river overflowing into your tent (extreme example),or have big branches falling on your face when you're bivvying and it's windy. You also don't want to be stuck somewhere you can be struck by lightning if that's forecast.
Before you leave for a bikepacking trip that involves overnight camping in the wild, be sure to check the weather forecast.
Make a basic risk assessment. Create a plan B and some escape routes. And most importantly, be wise about where you choose to camp.
5. Take your pals with you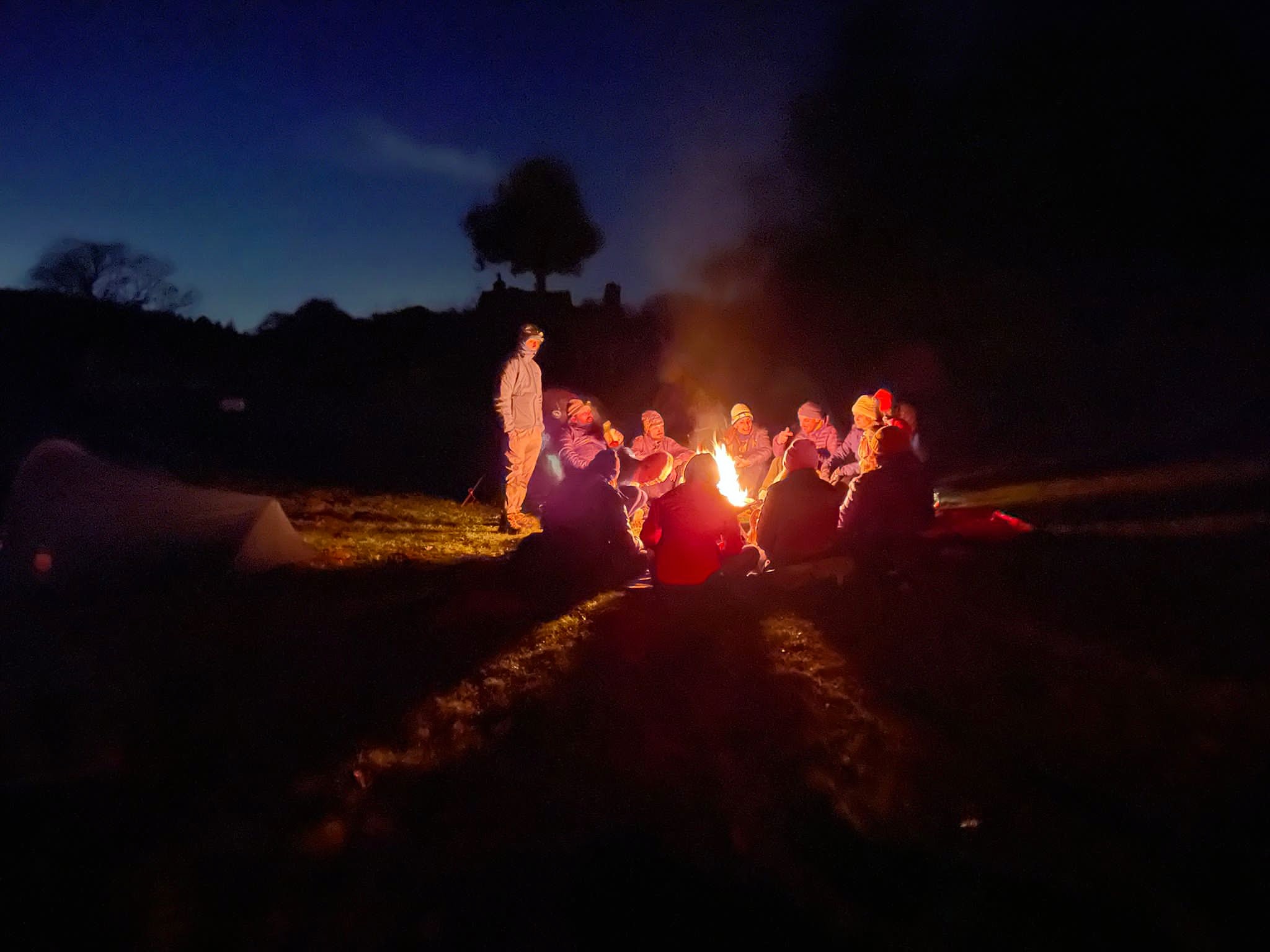 When I go cold-water swimming with my friends, I always tell them how the water feels way less cold just because I'm having fun with them. It's one of the signs that I'm having a good time.
The same can be applied to bikepacking in colder or more challenging conditions. Never underestimate the power of good company.
What's more, it also gives a great opportunity to learn new skills and techniques that your friends use to stay comfortable in the outdoors. If the weather truly goes nuts, with some good pals about, at best, you'll end up having a good laugh about it all.
If you are out and about in challenging conditions by yourself, it's always a good idea to let someone know your rough route, your plan B and, where possible, share your location with them. What3Words is a great way to let your near and dear ones know where you've set your camp up for the night and is also used by the emergency services.
Hopefully some of these tips will help you feel more confident when bikepacking in challenging conditions. Remember that if the weather makes you miserable, it's only going to be miserable while you're out there.
Laugh, and let it go. Later, it's going to be a story that you and your mates will laugh your asses off at!