Review: Men's Rab Cinder Kinetic Waterproof Pants
These trousers (can't quite bring myself to write pants!) are part of outdoor clothing company Rab's new Cinder range which is aimed at gravel and off-road adventure cyclists.
I've long been a fan of Rab for their quality outdoor gear. Over the years I've bought several bits of kit from them, including sleeping bags, down jackets and mountaineering trousers. They've all stood the test of time in often very tough conditions and I have no complaints – I've paid for and received quality kit.
I was therefore intrigued by their entry into cycling, so when the opportunity came to review their Cinder range I took it.
The trousers are described as "put-on, keep-on" and are made from a breathable Proflex fabric, which is also meant to be waterproof.
I put these to the test riding Wayfarer's Pass in north Wales on a two day tour where we encountered all weathers but snow and hail. They passed with flying colours, and have been a go-to pair of trousers for off-road riding since.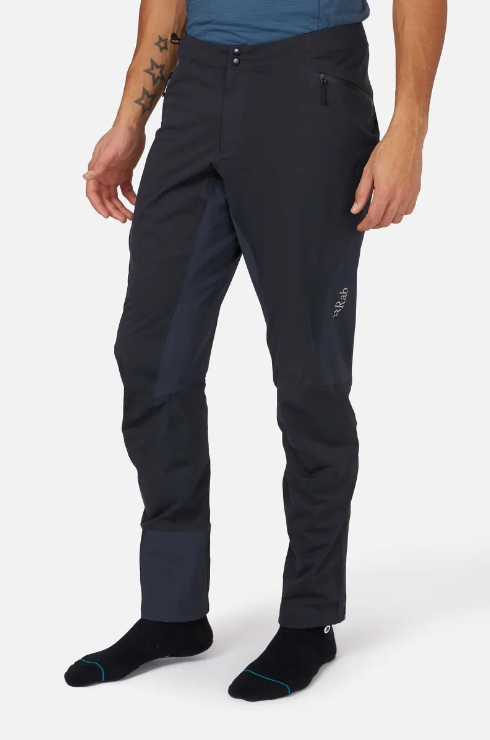 There was no snagging on the bike (there's a zip on the calf which keeps things all neat and tidy), and only a slight whisking noise as I pedalled.
In the rain they performed admirably and when the sun came out and I started labouring up hill, I only needed to use the zipped vents on the side of the thighs on the truly long climbs. If you decide to go full Rab and buy their cargo shorts, these vents are designed to allow you to access the pockets on those too. A nice touch.
I don't use padded shorts, but I did appreciate the cycle specific seat which was reinforced and has offset inseams to limit the potential for sore spots. At the end of two long days and little riding prep beforehand, I was no worse for wear.
The uncertain terrain we rode on led to a few spills from the saddle, and the trousers coped with that, which suggests that although they're lightweight, they're also tough.
On long descents or when standing still for a spell, particularly with a bit of a nip in the air, you could feel the chill – but that's a small sacrifice I can live with, as once the legs started moving that problem soon disappeared.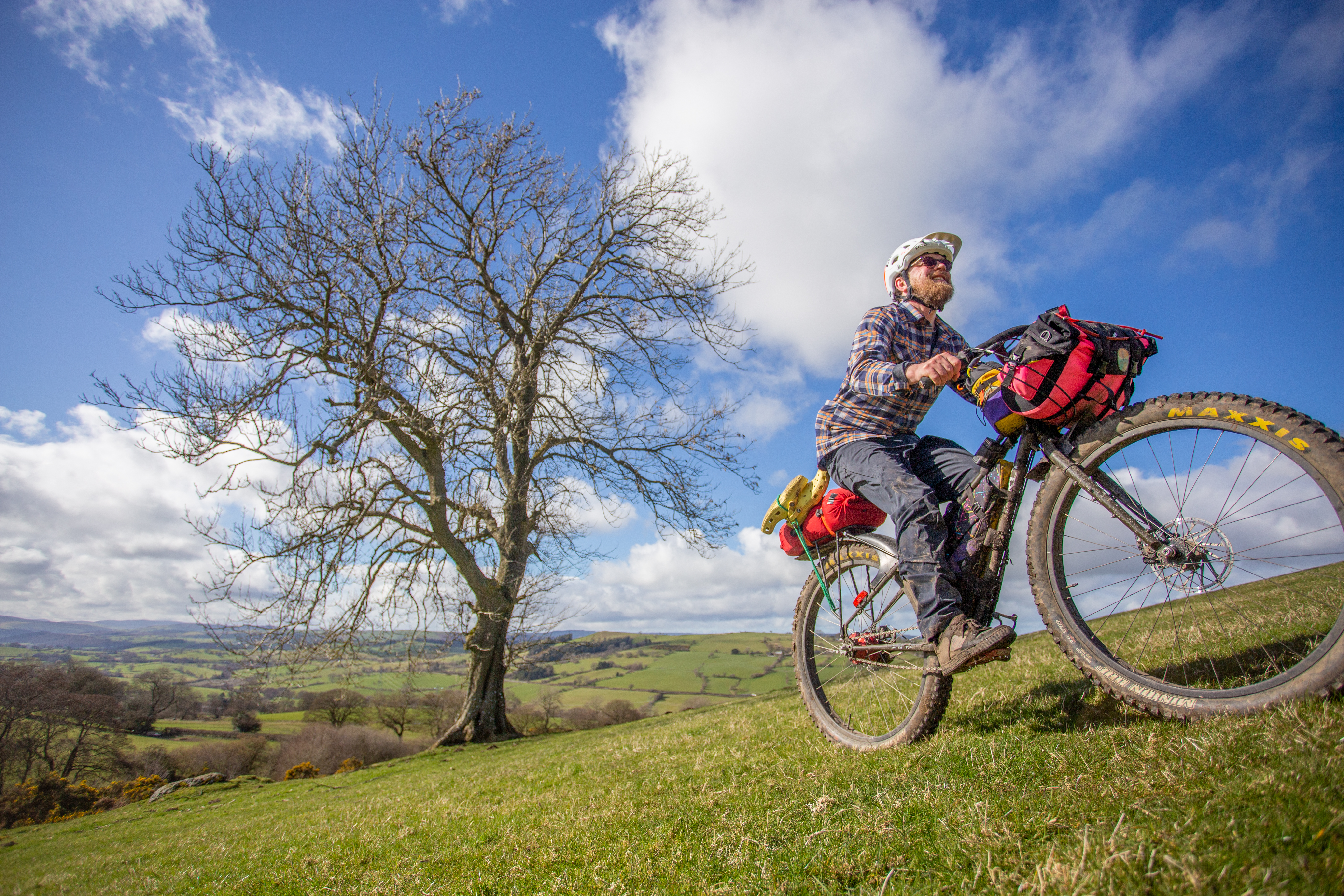 Over the two days of solid wear I had no real complaints and only praise. The zipped hip pockets keep items dry from the elements, not so much you, but that's to be expected. I'd imagine they'd work for several days on tour too.
I'd have like an open pocket on the seat of the trousers for things like handkerchiefs, food wrappers, receipts but the absence is no big deal.
Since the ride, I've washed and ridden in them a couple of times, and they still look and act like new – and so they should at the price.
£190 is a lot of money for trousers, but if you regularly ride in inclement conditions during the winter months, then you might see these as a worthwhile investment. I certainly can't fault the quality or the ambition of the trousers and will look forward to continual use on both the terrible and changeable days we so often encounter in the UK.
Verdict 
An excellent riding trouser that copes with all elements admirably and will suit off-road and road riders alike – so long as they have deep pockets.
We've also reviewed the women's version of these trousers.
Other options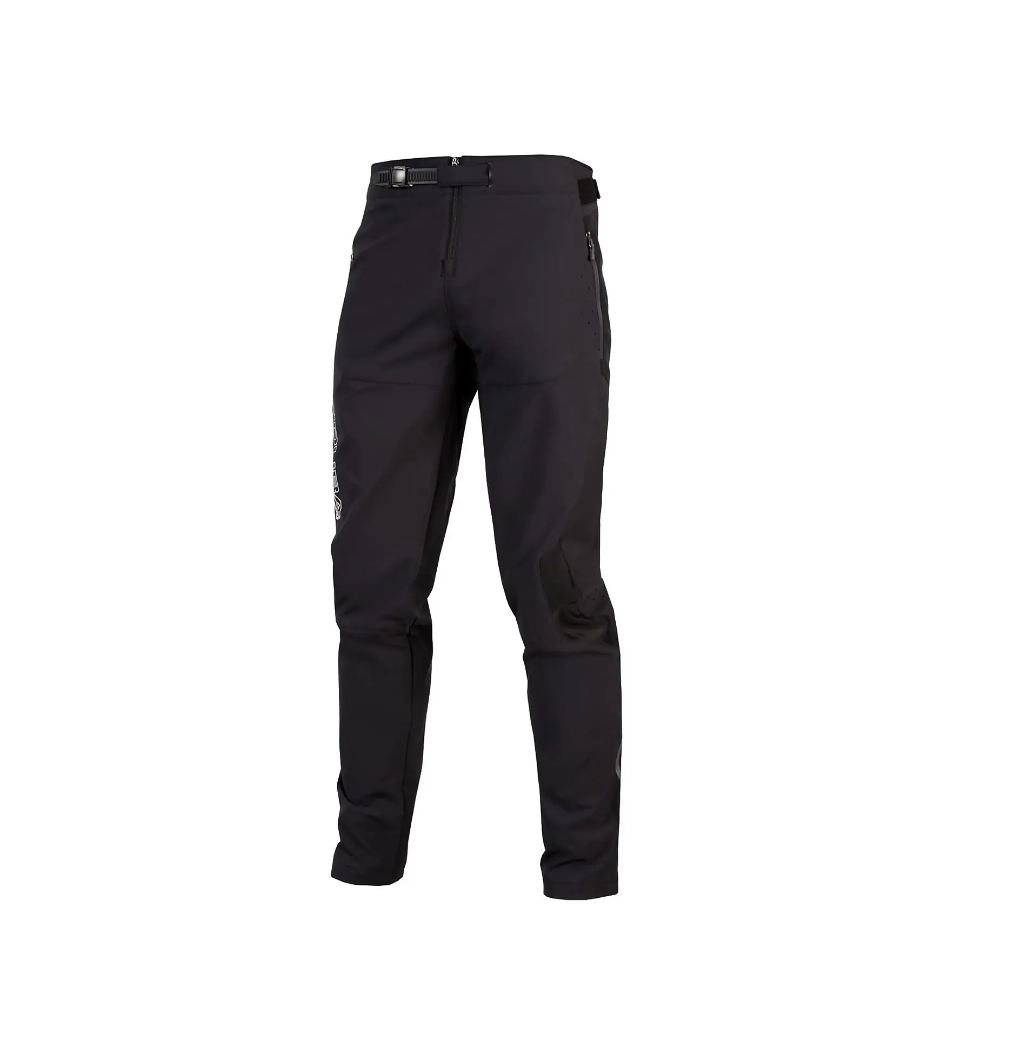 Worn by world champ mountain bikers the Athertons, these are reported to be durable, water resistant and unflappable. I've been a long time wearer of the jacket from the same range, which is a great piece of kit and would anticipate the trousers to be of similar quality.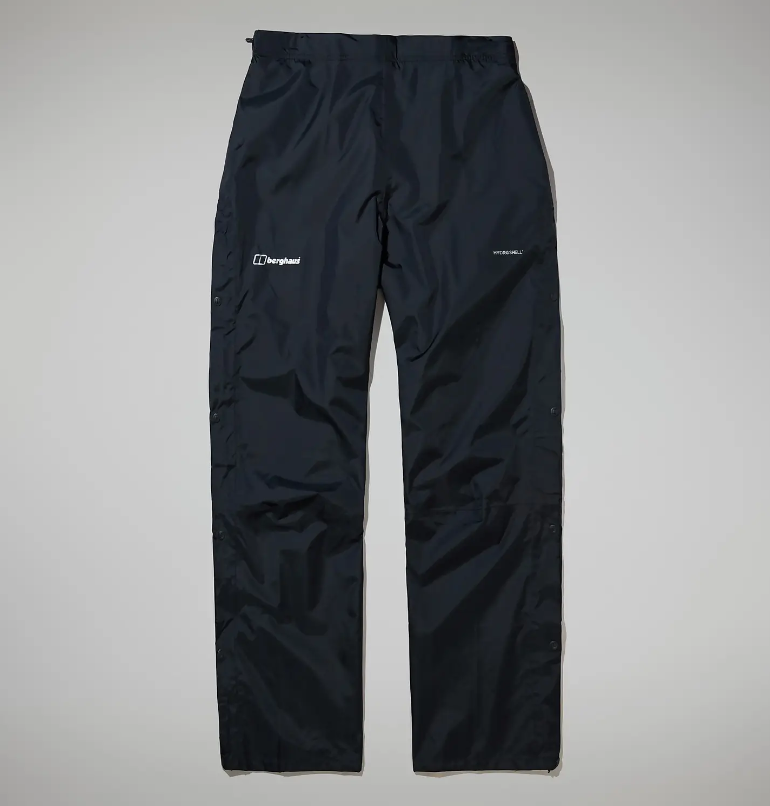 These are over-trousers and designed primarily for walking. They ventilate well, are robust, and can often be found much cheaper. Will require cycle clips or tucking into socks to prevent flapping but allow for the versatility that comes with over-trousers.