Review: Adidas Five Ten Trailcross GTX shoes
Putting these shoes on for the first time I felt like Cinderella: they fitted perfectly. They come in half sizes in a really wide range; I tested the 7.5.
I have quite wide feet and the toes of my right foot are prone to swelling after a bout of 'Covid toe' in 2020. Having shoes that fit well helps prevent pain and numbness. These Five Ten Trailcross shoes were snug but not too tight even on a long day ride.
Five Ten's flat pedal shoes have a reputation for grippiness. These were no exception, whether I was riding my mountain or gravel bike. The Stealth® Phantom rubber on the soles works well with pedal pins.
Adidas claims the shoes were also developed with hiking in mind. I got to test this on an unscheduled four-mile 'hike-abike' through bogs, streams and even seaweed-strewn rocks in the Scottish Highlands (thanks to my cousin Al's 'short-cut'). They were great.
Best of all, I found them really waterproof when I was bikepacking in the rain in Scotland and fording streams on a Cumbrian fell. There's a layer of waterproof Gore-Tex, while a neoprene cuff stops water getting in at the ankle.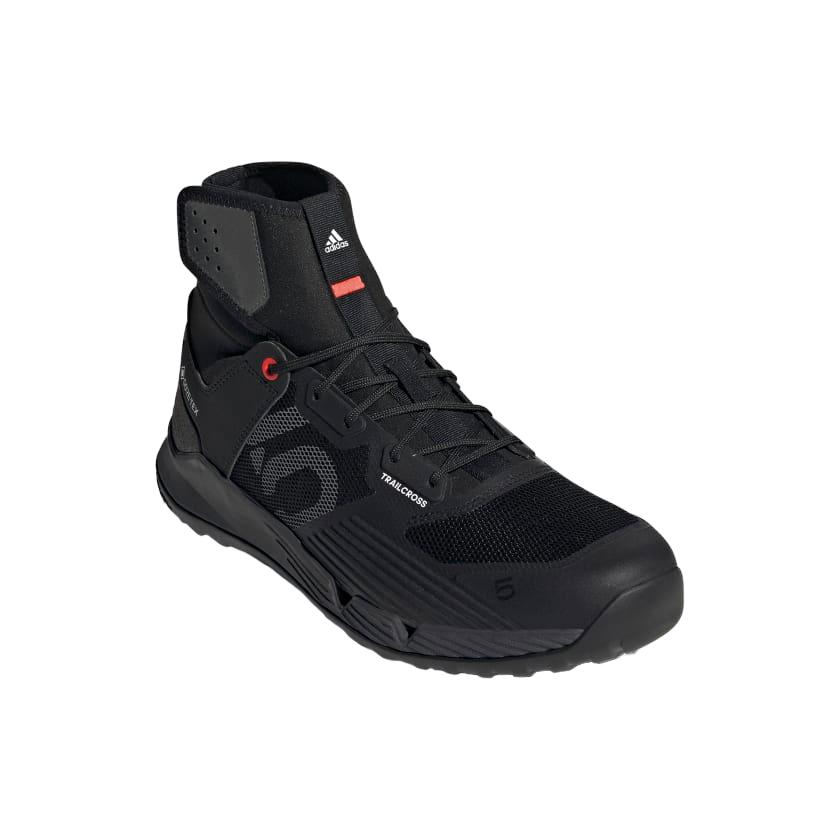 The only downside is they're not super warm; there's no added insulation for winter riding. If you suffer from chilly feet, like I do, you might want to go up a half or a full size for thick socks. That does mean they are probably suitable for all but the hottest summer days in the UK. The fabric is breathable and my feet didn't ever feel too warm – albeit in spring conditions.
I also like the overall feel and appearance of these shoes. They're quite lightweight and not too chunky but also sturdy and durable. The laces stay tied up, unlike my other Five Tens, and the ankle cuff means they feel secure on the foot.
Colour: black, white and grey. Sizes: UK 4 to 14.5 (unisex).
Verdict
Comfortable, waterproof flat pedal shoes that perform well both on and off the bike. They grip pedals with pins really well and are breathable, although they're not as warm as I hoped they would be.
Other options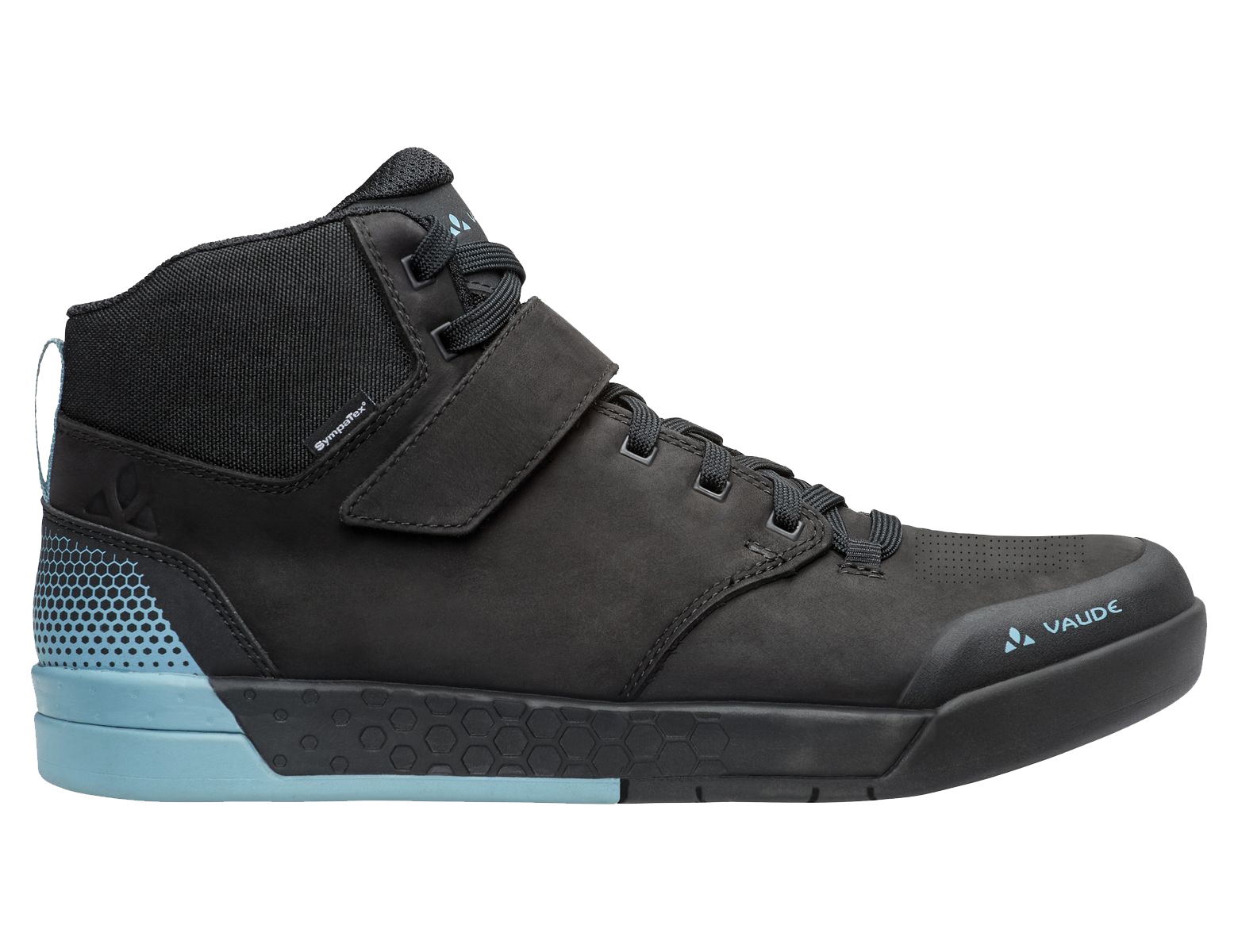 Breathable, waterproof flat pedal shoes with a leather upper. Designed for 'hike-a-bike' trips as well as cycling. Sizes: EU 36-48.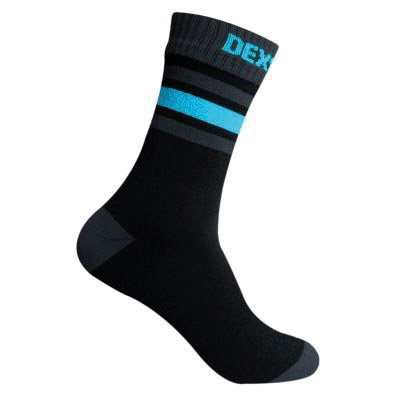 Waterproof socks don't solve the soggy shoe problem but they can at least keep your feet dry within. We reviewed these in the Dec 21/Jan 22 issue.
First published in Cycle magazine, June/July 2022 issue. All information correct at time of publishing.