With just a few days left until Christmas day, you've still got time to nip down to your local book shop and support them in what has been the most difficult couple of years. Here are our top picks for books released in 2020/21 from staff and members alike.
Bikepacking England
Emma Kingston, Vertebrate Publishing. £16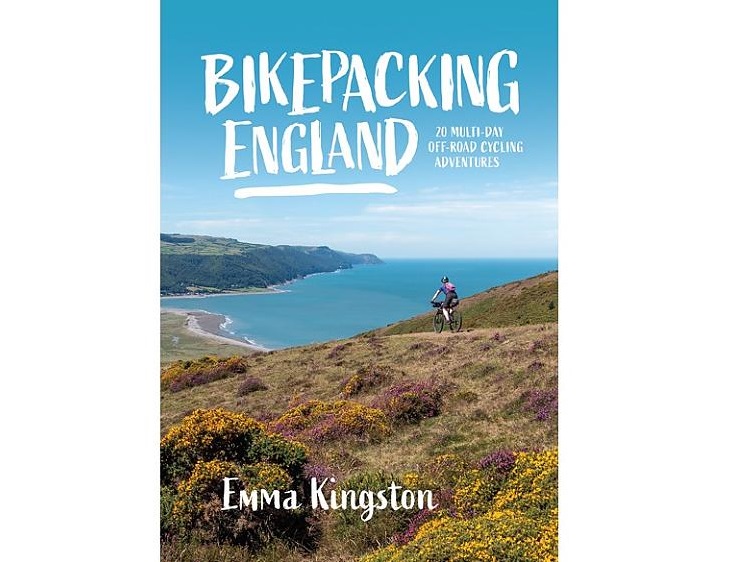 As bikepacking has grown in popularity (and fashionability), plenty of guidebooks have appeared. While it's small enough to slip in a frame bag (393 grams, for the weight weenies), this one is not light on information. It looks lovely, with masses of glossy, Instagram-worthy photos on virtually every page. Emma Kingston also provides plenty of useful information for both total novices and cycle tourers wanting to adopt a more streamlined approach for off-road adventures. There's advice on what to take and how to pack it while keeping your bike nimble enough to be fun to ride off road, plus tips on wild camping, wild swimming, safety, and how to leave no trace.
The 20 routes are arranged by region of England (including one on the Isle of Man). Most are 50-70 miles and suitable for a weekend adventure but there are also some longer and wilder trips, up to 125 miles across the North York Moors, that would warrant a proper multi-day trip. Rather than dry 'turn left here' instructions, each write-up begins with an evocative scene-setting cameo that drops you into the middle of the journey, before giving an overview of what to expect on the trip.
Maps are a little basic but GPX files of all the routes are available to download, and there are sidebars listing water, accommodation and food stops, along with navigation notes. Rob Kingston 
Eat Bike Cook: Food stories and recipes from female cyclists
Kitty Pemberton-Platt and Fi Buchanan, Kitchen Press. £10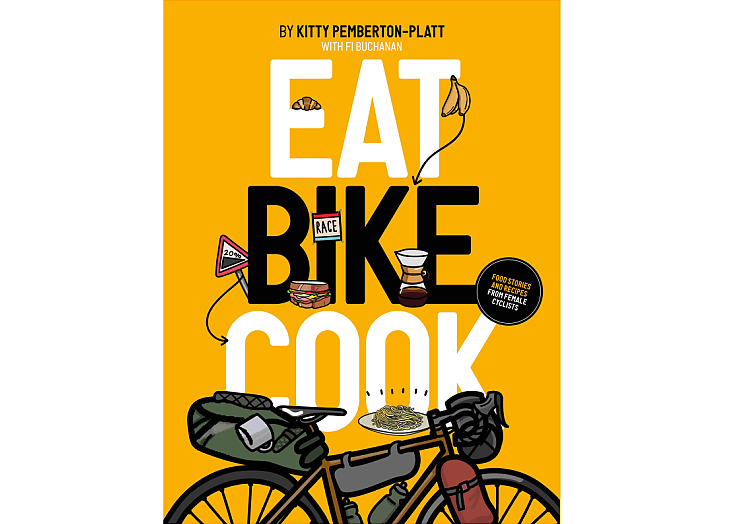 A valuable collection of female cyclists' recipes and food advice, this book celebrates the joyous connection between cycling and eating.
Particularly useful are the recipes for food to be consumed during rides, which give considerable thought to suitability for jersey pocket transportation.
Eat Bike Cook offers intriguing insights into the eating habits of a range of different cyclists, and makes a worthwhile addition to the library of riders whose food interest goes beyond nutrition. Lauren Baker
READ AN EXCERPT AND try A RECIPE! 
Curbing Traffic: The Human Case for Fewer Cars in Our Lives
Melissa & Chris Bruntlett, Island Press. £18.99
If you've published a book on urban vitality and cycling, you'd think moving home from car-heavy Vancouver to carlight Delft wouldn't tell you much you didn't know. But the Netherlands has energised the Bruntletts.
Probing Delft's magic as parents, commuters, neighbours, and advocates of streets for people, they weave together personal stories, planning manual, academic research and psychological insight.
It's everything you need to campaign for Delfts all over the UK. Cherry Allan
Fifty Miles Wide: Cycling Through Israel and Palestine
Julian Sayarer, Arcadia Books. £9.99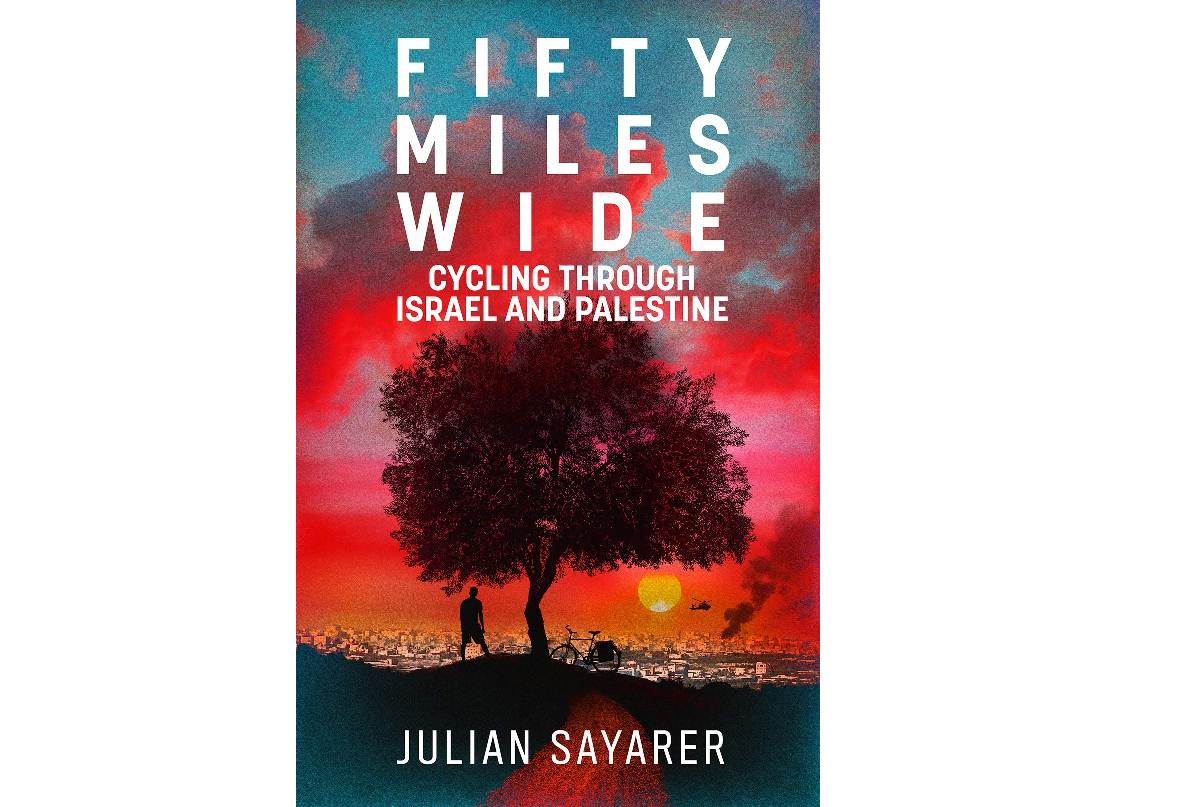 Fifty miles wide is not an account that brings to life the physical contours of Israel and Palestine. Instead it delves into the author's experiences of the mental scars that have torn through the land and shaped the people he encounters. The conflict and its repercussions on the people living in the Holy Land are the focus, the riding almost incidental. It's the stops between checkpoints, deserts, towns, and cities that the book dwells on.The bicycle does have its place. Like in any cycling travelogue, it is the key granting entry to places and discussions that other forms of transport would render impossible, and as the reader you benefit from this view and the author's insight. 
It's clear the author had a clear idea of what he would encounter: oppression of a people, division, and conflict. In part, his travels in both countries confirm his fears, making for a challenging trip, filled with frustration at the hardships and difficulties of others he encountered. Julian's own difficulties are treated almost trivially in comparison. Don't take Fifty Miles Wide at face value, though. To paraphrase the author: this book is like food and needs digesting. If you don't chew it over, you'll get problems in your guts. Sam Jones
Where There's a Will
Emily Chappell, Pursuit Books. £9.99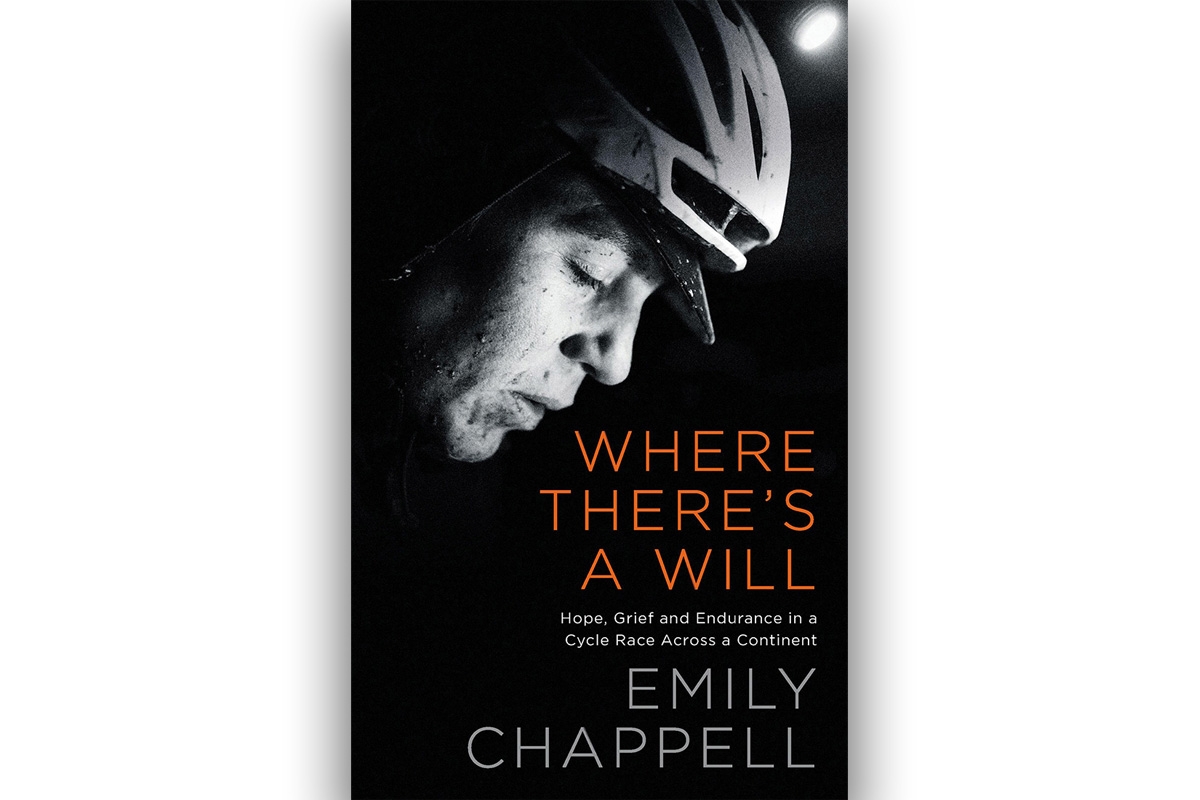 Emily Chappell says she got into self-supported endurance racing almost by accident. She signed up to ride the Transcontinental in 2015 basically to see if she could. While this book documents her exploits in that race and others, it is as much about friendship, mental health, and grief as it is about racing bikes. Chappell's writing is engaging and moving; I read this in just two sittings. Part of what makes it so absorbing is how relatable Chappell is. Even when she's writing about cycling, she's also writing about break-ups, periods, snacks, and her family and friends.
She frequently refers to her self-doubt and shyness. No matter how remarkable the achievements, Chappell makes them feel like they are within anyone's grasp.The section in which Chappell describes her relationship with Mike Hall – two slightly awkward cycling nerds who just get each other – is poignant. And the subsequent description of her coming to terms with his loss is gut-wrenching.This book will appeal to anyone who turns to their bike in times of trouble, and it might inspire a big ride of your own. Emily Ryder
Gears for Queers
Abigail Melton & Lilith Cooper, Sandstone Press. £8.99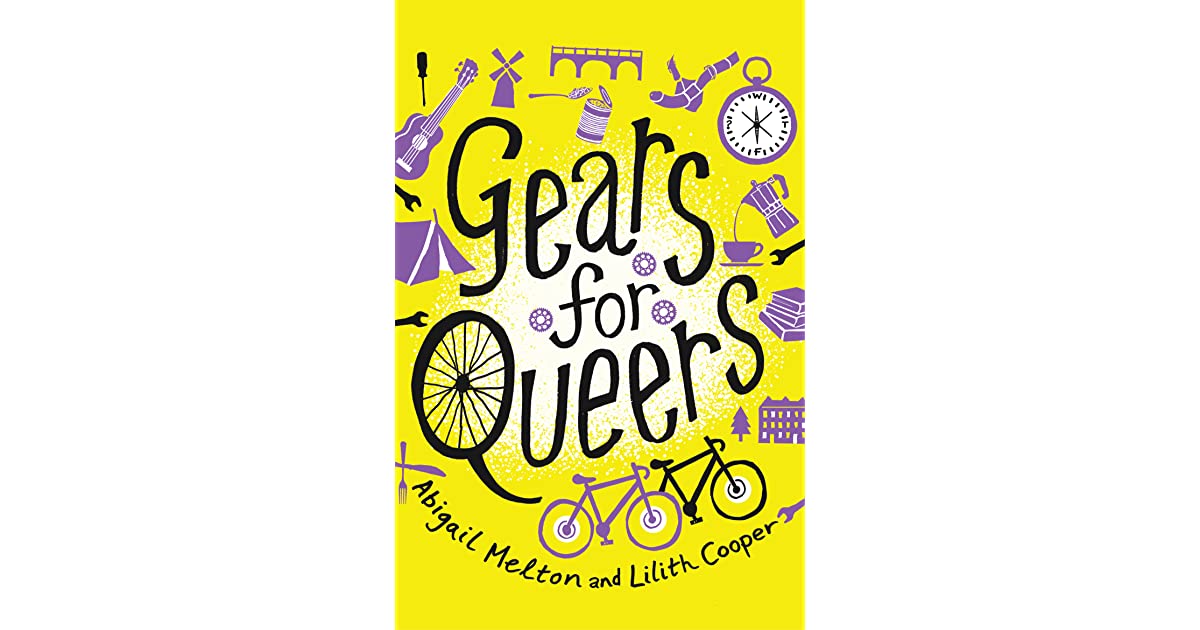 What does it take to call yourself a cyclist? Or feel like a 'proper' tourer? Lilith and Abi ask themselves these questions as they embark on their first tour. As anyone who's set off with a loaded bike will be aware, behind the smiling photos and fabulous views lurks an array of mechanical mishaps, navigational errors, and questionable detours on terrain your tyres were not designed for. I really enjoyed reading this book. After months of lockdown, it was wonderful to meander round the cycle paths of Western Europe, albeit vicariously.
The personal writing style draws you close to the authors as you experience the emotional ups and downs of their trip. As someone who has been known to try to cram too many miles into my cycle trips, I found it interesting to read about a very different style of tour, with less riding and more time to look around. This is not an heroic tale of overcoming personal barriers on an epic endurance challenge. It's a frank and honest discussion about acknowledging your own challenges and learning to live with them, whether it's struggling with mental health, body image, or finding a sense of identity in a rapidly changing world. Sophie Gordon
Signs of Life
Stephen Fabes, Profile Books Ltd. £10.99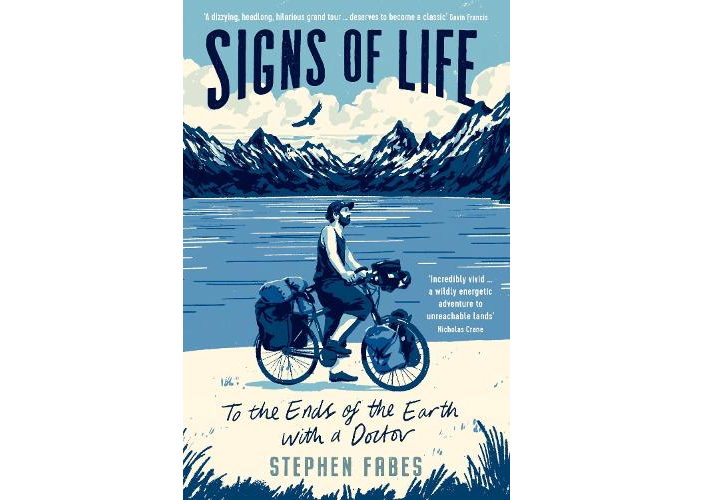 Signs of life charts Stephen Fabes' ambition to ride across the six non-Antarctic continents. It reads like a bucket list, a lifetime's worth of touring in six years that flies by as you turn the pages. However, Signs of Life isn't one man's box-ticking ride around the world. It's a thoughtful and often amusing insight into the author's journey, bringing to life the people he encounters with an open and sympathetic eye. The humour, humility, and selfawareness reminded me at times of Eric Newby. Local history, politics and anecdote are woven together, introducing the reader to a world most will never encounter, and I for one felt richer for the experience. 
That's partly down to Stephen's unique perspective, coming from his background as an A&E doctor. Signs of Life challenges our views on sickness and health, not just in the furthest reaches of the world but also back here in the  UK. In doing so, it urges us to look beyond the symptoms of physical and societal illness, and to understand their cause. It encourages compassion – a lesson the world seems to have forgotten. It's hard to believe this is Stephen's first book; I sincerely hope it's not his last. Sam Jones
West Kernow Way route guide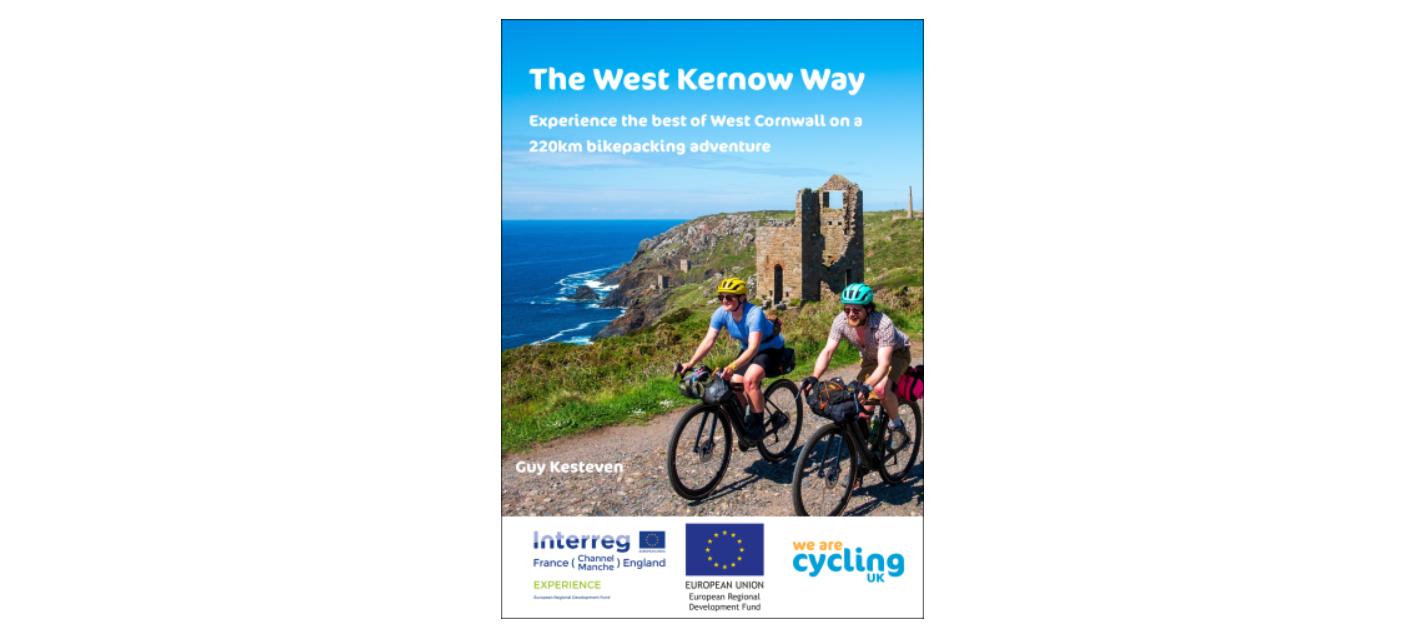 The West Kernow Way guidebook is designed to be used with the downloadable GPX, which is kept updated. The guide includes suggested itineraries either for the full route or parts of it, but more excitingly introduces you to some of the sights and sites along the way – there are plenty.
It's a route full of interest and the guide will help you get the most out of it. It also references Cycling UK's important work on lost ways. Certainly a book to inspire exploration of West Cornwall. Hannah Collingridge