Cycling to work is fantastic. It has many benefits for your health, wealth and the environment, but you might need more than just knowing this to help you start if you are nervous about trying it for the first time. But you don't have to be worried – follow our advice, and you'll wonder why you ever had doubts.
Use a cycle route planner
One reservation I've heard many times for cycling to work is: "I would, but I'd have to ride around that roundabout or down that A-road." With some good planning, though, it may be that you can avoid those bits of the route you want to avoid.
While it may mean riding slightly further, it will make your journey more pleasant if you find an alternative route to the direct one. Try the Cycling UK Journey Planner to plot your trip from A to B.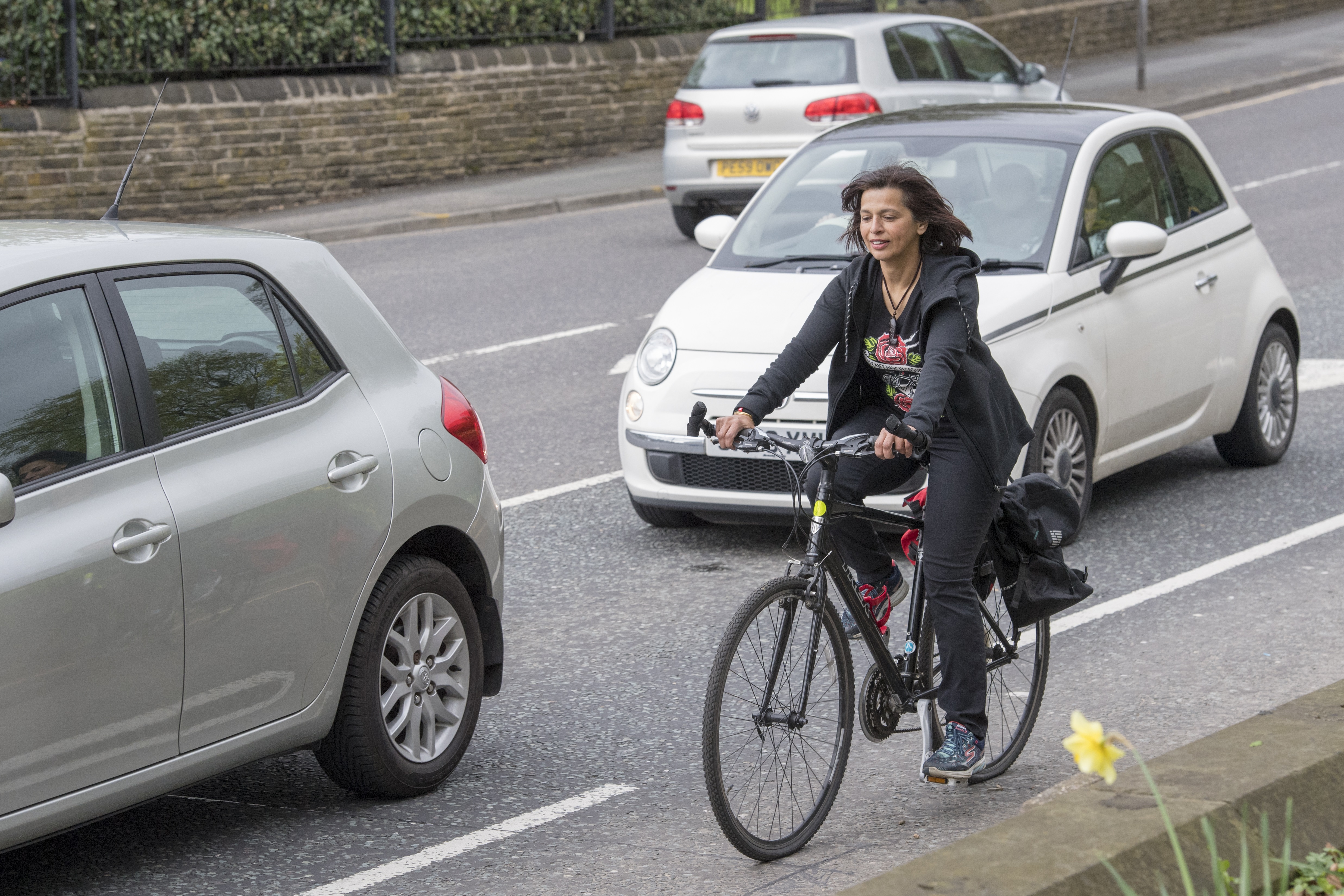 Use an e-cycle
E-cycles are electrically assisted cycles that will give you an extra boost while you are peddling. Most commutes to work are fewer than 10km. Most e-cycles have a range that would easily cover that distance, making those kilometres a cinch. The extra power can also help to tackle any hills as well.
Cycling UK is delivering Making cycling e-asier. Funded by the Department for Transport, the programme aims to support communities across England. The scheme offers free loans for up to one month, alongside skills and confidence sessions to encourage people to consider e-cycles as an active travel option.
Making cycling e-asier is currently available in four regions: Manchester, Sheffield, Leicester, and Luton and Dunstable.
Ask a friend to cycle with you
There may be someone you work with who already cycles in who may be willing to chaperone you on your first week to work to give you confidence. They're likely to know the best local routes, quieter roads or shortcuts and be more than willing to pass on the info. You'll never know unless you ask.
However, it's worth checking their cycling style and if they will support your beginner status before you arrange to ride with them. The last thing you want is to find yourself sprinting to keep up or being taken down roads that a more confident cyclist considers acceptable but of which you are nervous.
Cycling training for beginners
Cycling to work can be daunting if you haven't done it before, but there is a national scheme that can help with your confidence on the road. The Bikeability programme is delivered across the UK to help develop the skills and awareness needed to ride on our streets.
You may be thinking "but I did my cycling proficiency test in school". Things have moved on a little from the cones in a playground you may remember, and the training now is done in a range of settings tailored to the type of journeys you want to make. The even better news is that the training is delivered free of charge in many locations.
For more information and to see if there are courses near you check out the Bikeability course finder.
Alternatively, if you are in Manchester, Sheffield, Leicester, or Luton and Dunstable, you can participate in one of our free skills and confidence sessions as part of the Making cycling e-asier programme. Check out Making cycling e-asier for more details and how to book.
You may just want a refresher course in the basics. If so, our videos explaining how to prepare for a journey on your bike may help.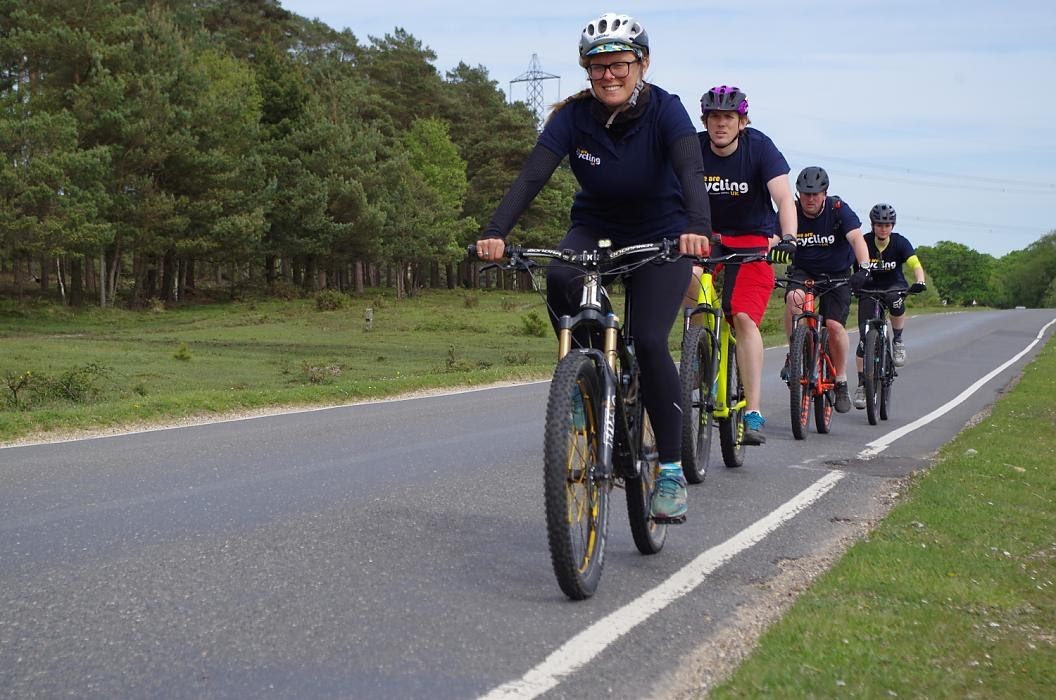 Make an agreement to start later and don't book meetings first thing
It might sound obvious, but don't try to start cycling in on a week where you have a big deadline or that all-important meeting first thing in the morning. That's just a recipe for disaster.
Instead pick a day that is maybe less pressured to be in at a certain time or ask your boss for a little flexibility on when you arrive to work on your first cycling day. It'll take the pressure off so you're less likely to arrive in a sweaty mess.
Try the route out on a weekend
If you have the time, test your journey on the weekend. The roads on the weekend are less busy, and motorists generally feel less pressure to get to their destination. You'll also not feel any pressure to arrive at a particular time. You could even ride to a favourite café near work and treat yourself.
Testing out the route will give you a good estimate of how long it will take so you'll know when to leave in the morning. When you do it for real, though, add a few extra minutes to take into account any traffic.
Take some spare clothes to work
If your commute is short, you may not need to change your clothes, just ride a little more slowly and you'll arrive to work ready to go. However, if you have the facilities to do so and you will feel more comfortable in fresh clothes, take a change of clothes with you.
Keep an eye on the weather forecast. If it looks like you're going to have a very wet cycle commute, having some spare clothes at work may be a good idea.
Find out where the office showers and cycle facilities are
Figuring out where you can lock up your bike and where the showers are in advance will save you some stress on your first day. You may need to sign up for a locker or get a shower key from reception, but that will be time well spent to simplify your ride to work.
Take some bike lights
It's a legal requirement to have lights on your bike during specific times. There are also rules about what sort of lights you need, as well as reflectors. Depending on the time of year and the time of day you travel to work, this could impact you.
Keeping a set of lights with you or in a drawer at work is always a good idea, especially if you might get stuck at the office later than planned.
My colleague Keir has put together this handy video guide to cover the basics you'll need to know.
Remember, you don't have to do it all at once
Cycling to work may be a big step for you, so think about if you can build up to it over time. If you cover a small distance on the first day and take the train the rest of the way, you'll still have achieved something great.
Next time you can ride to the next stop and get the train. Before you know it, you'll be cycling the whole way from home to work. Consider also that you may only want to ride in once a week to begin with, adding more cycling trips over time. Again, that's a great achievement and something you can build up over time.
Be kind to yourself and enjoy it
If it's pouring with rain on the day you plan to ride, or you're not feeling it, don't worry. Just schedule it again for another day. Cycling to work should be an enjoyable part of your day and not something to feel guilty about.
In fact, you should feel a sense of achievement that you're now most likely to be meeting the government's targets for physical activity.
Cycle insurance
Unfortunately, incidents do occur both on and off the bike. For peace of mind, and to protect you and your cycling possessions, consider insurance. Cycling UK works with Yellow Jersey and Pedal Cover to offer cycling insurance for members and non-members alike.