How to plan a cycle route to work
By cycling to work you'll save time, money and stress when you free yourself from the daily grind of parking penalties, petrol prices and train fares. 
One of the major benefits of pedalling in is that your commuting time is nearly always predictable – and you'll never be late because of 'leaves on the line' or a broken down vehicle. You'll also improve your mental and physical wellbeing.
Decisions, decisions
Before you decide your cycling to work route and routine, there are a few things you need to consider:
Do you want to have breakfast before you go or eat at work?
Will you shower in the evening or, if you have a Cycle Friendly Employer, have a shower at work?
Will you work in your cycling clothes or change out of them once you arrive?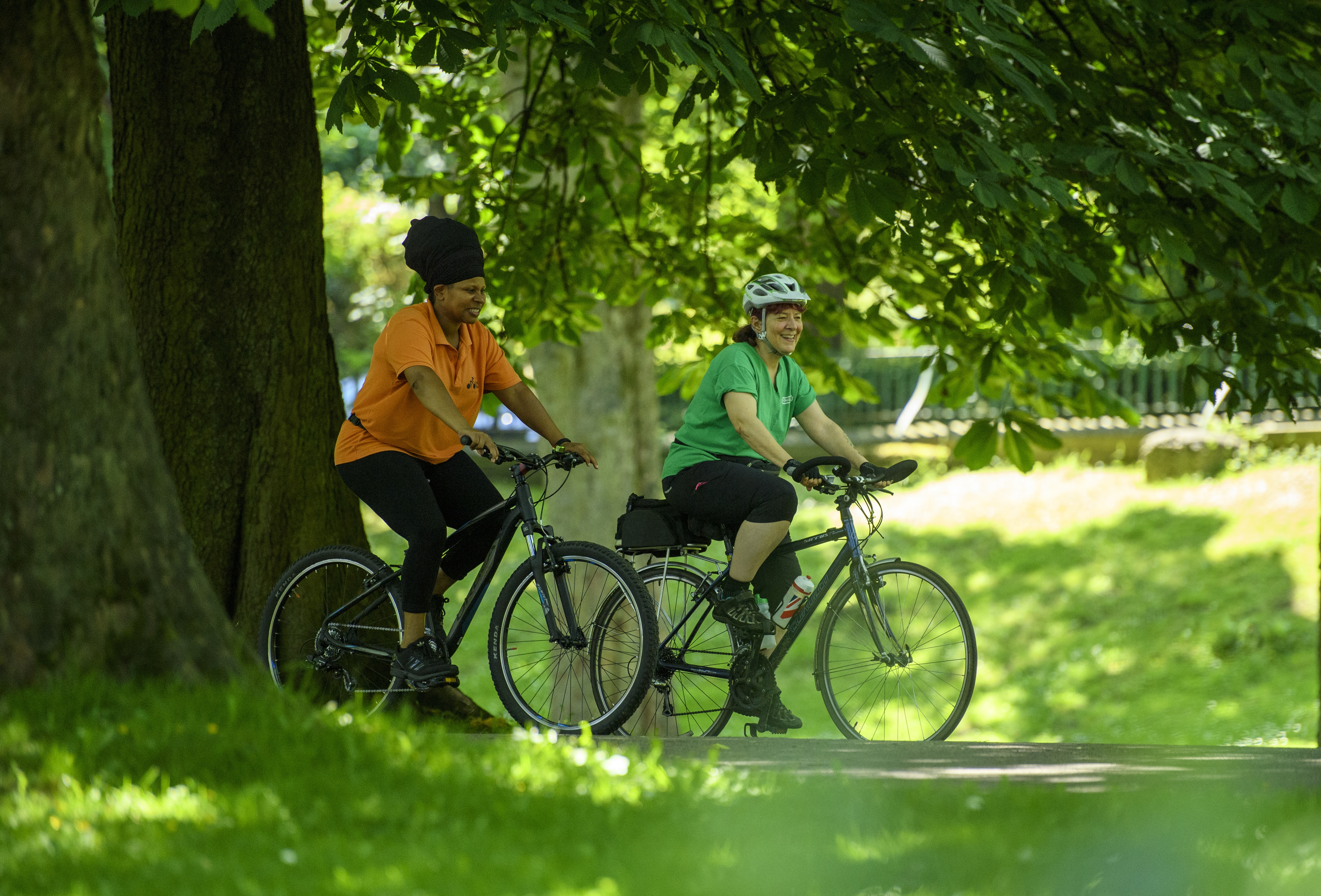 Take it easy
If you ride fast and get sweaty, you'll want to change and freshen up when you arrive. However, if you take things slowly and don't go up any big hills, getting sweaty and needing a shower is less of an issue.
If time isn't of the essence, finding a quiet route to cycle to work is more enjoyable than thrashing up the main road. This may take a little longer, but you might save time getting changed at work.
Map out a variety of cycling routes
Even commuting by bike can get somewhat boring if you never vary your route, so it's good to investigate some alternatives, especially if you intend to ride all year round. Occasionally ice, snow or just a diversion will mean that a particular option is unavailable.
So where can you find a route that is both pleasant and rideable on a daily basis? There are all sorts of route-planning websites, gadgets and gizmos out there that can help you plan a journey to work on two wheels that is both practical and enjoyable.
Plan your route
Cycling UK's Journey Planner is a good starting point – you simply put in the start/finish points of your ride and the system will do the rest. There are various layers of routes visible, from the fastest to the quietest or a balanced route.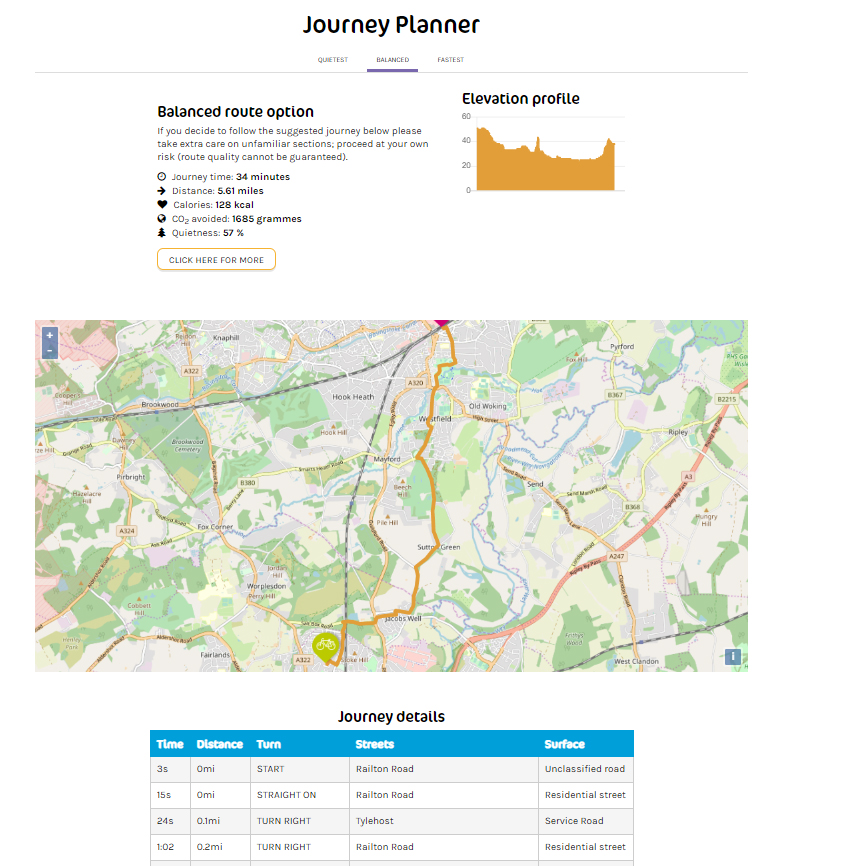 The cycle to work route planner is powered by CycleStreets, a UK-wide cycle journey planner system, which lets you plan routes from A to B by bike. It is designed by cyclists, for cyclists, and caters for the needs of both confident and less confident cyclists.
Even more information
If you click for more details, it will even show you the location of traffic lights, the time it will take and the elevation covered. You can see each section in Google Streetview, too.
The Journey Planner can also show you how hilly your chosen route might be. One of the best things about Journey Planner is you can give also feedback on route problems and recommend shortcuts, to help others.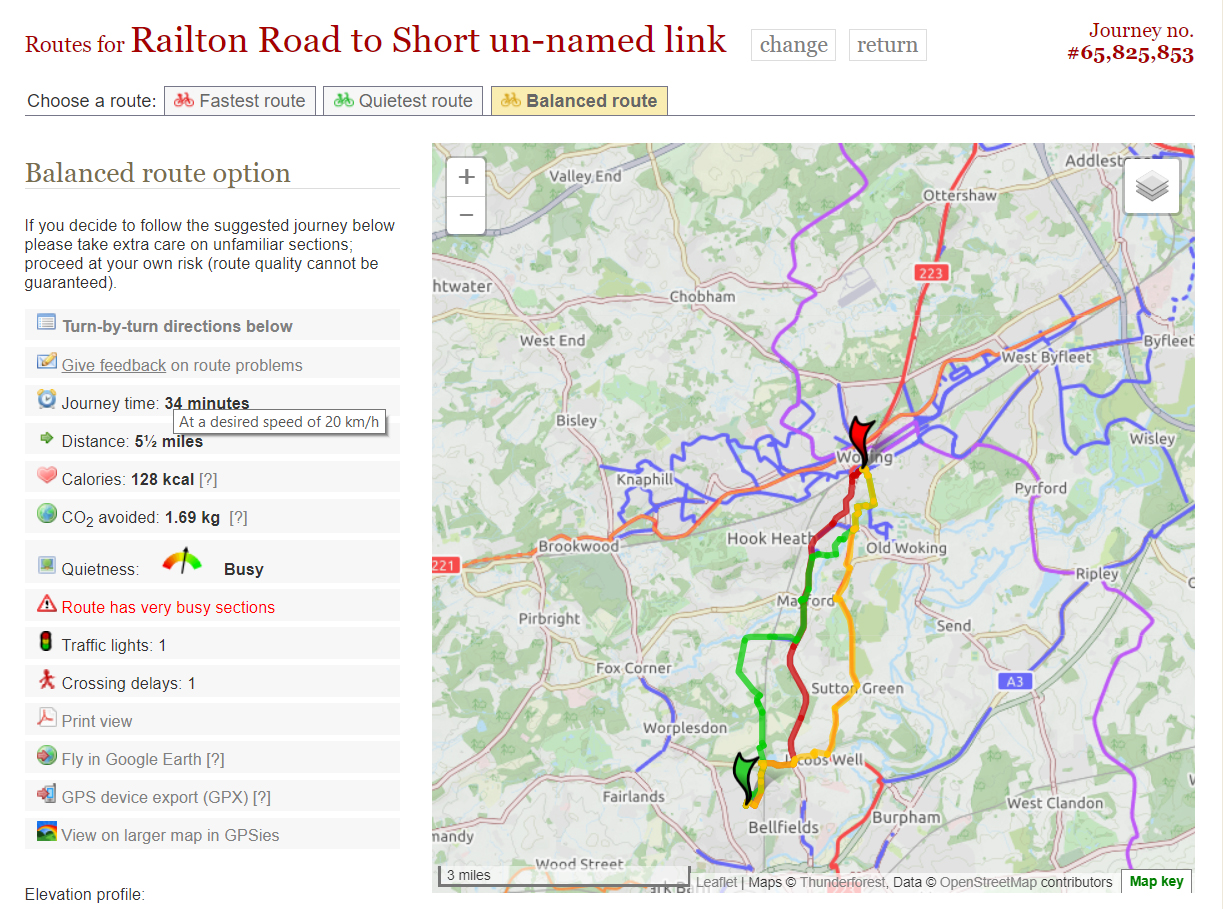 Ask colleagues for advice
Always ask other people at your place of work for advice on routes – they might know a short cut to avoid a busy section. You could even ride in together occasionally.
Prepare yourself to cycle in all weathers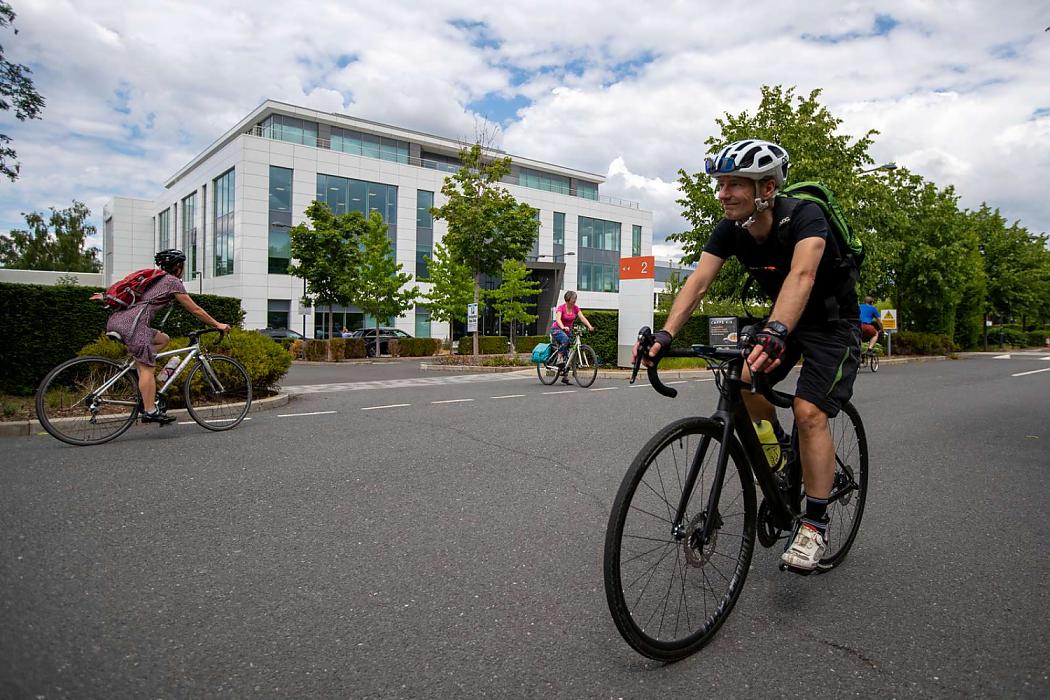 The route that seemed like a breeze in mid-summer may become dark and discouraging in mid-winter. Here are some top tips on how to stay motivated:
Don't feel you have to stick to the same routine every day – one of the many joys of cycling is the variety of experiences it offers
Some days you might want to tackle a hilly climb to get a bit more of a workout, while other times you may wish to take the fastest, most direct route
When the weather really takes a turn for the worst, don't feel you have to cycle to work – it's OK to take a different transport option. If nothing else, it will make you realise how much nicer it is to be out in the fresh air