Divided - a film about Lee Craigie and Rickie Cotter's emotional Tour Divide
All adventures by bike are eventful and almost all don't quite go according to plan, but some are all the richer for it. The film Divided tells the story of two members of the Cycling UK affiliated group The Adventure Syndicate as they race The Tour Divide in 2017. They dream of being the fastest and winning the self-supported race from Canada to the border with Mexico. 
The route follows the Continental Divide down the spine of the USA, and covers 2,745 miles - more than three times the length of the UK, and with just under 20 Everests' worth of climbing to boot. The rules are simple: eat and sleep when you like, but the clock never stops. Follow the exact route. Remain completely self-supported. And if that's not enough of a challenge, racers have to cope with bears, lightning storms, snow and snakes.
Lee Craigie and Rickie Cotter self-filmed the whole way on a mobile phone and a Go-Pro and Divided is the story of their adventure. It's not a straightforward one. None of the best stories are.
It wasn't easy making the film and riding at the same time.
"Making the film changed the journey," said Rickie. "It stole away being in the actual moment as you had to think about getting the camera out and filming instead of appreciating the moment you were in at the time. We had to set up shots and go back, when we were emotional and tired. It was an extra effort we had to make in order to create the film. But ultimately the goal was to make this documentary to help and inspire and enable others to think big."
Lee Craigie added, "At first it was really stressful to patch together a story, thinking about the camera, but the whole point of the journey was to record it. The first week was a real struggle not being able to get in tune with my body and the surroundings.
It was actually really authentic because I stopped thinking about the story and recording things; all you got was what was left, so it is really raw and really real. We were just so exhausted so all we could do was press record. 

Lee Craigie, Director,  The Adventure Syndicate
"When it all fell apart, part way through it ... it was actually really authentic because I stopped thinking about the story and recording things; all you got was what was left, so it is really raw and really real. We were just so exhausted so all we could do was press record." 
There were many emotional points in the film. One of the hardest was when Lee got ill and Rickie had to leave her to carry on the race.
Rickie said "I felt like I was abandoning my best friend in a scenario where she wasn't 100% so I felt really guilty. There wasn't much signal and there wasn't access to the internet I couldn't check how she was. So for a few days I didn't know if she was well or not and that played on my mind, because ultimately it is a bike ride, and your friends and their health and safety is way more important."
The two friends meet up later on the trail, with Lee out of the race she rides alongside Rickie when (I'm trying not to spoil the plot here!) Rickie gets some bad news that will change the purpose of the race. It was in moments like these Rickie explains how it was hard to turn on the camera.
"We had genuine conversations. It wasn't staged, it wasn't planned. We were on the side of the road in the dirt in searing heat. I'd been leading the race by two days... Oh my gosh there were tears."
.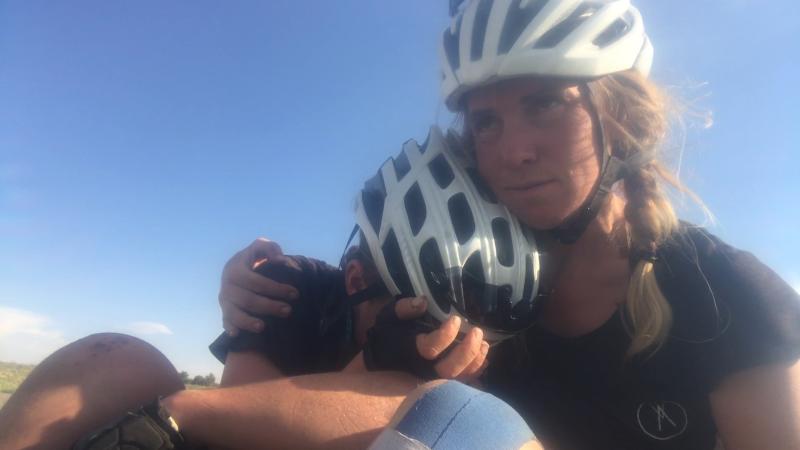 Why Divided was made 
The premiere was also rather emotional, as Lee explained, "It is a rare thing to do the Tour Divide, to record it and have edited by skilled filmmakers and then have it projected back at you on the big screen. I was really surprised at how overwhelming that was. It is really difficult to confront your own tussles and vulnerabilities, like a mirror. [The film] affects me and I hope it affects other people and gets them thinking about how they might want to challenge themselves."
The Adventure Syndicate will also be showing this film to groups of teenage girls they work with in schools in Scotland.
"My hope is that this film will show them camaraderie, cooperation and collaboration and show women who are not following the traditional model and are going against the flow and having a ball - not listening to the people who say that is not possible and that it is a bit dangerous and I think that is a really powerful message for teenage girls," said Lee.
"It is ok to be vulnerable, so many times in our media we are shown the conquering hero with rippling muscles, looking sleek and tanned and beautiful. Actually the reality is gritty and dirty. Things go wrong and that's the stuff that people connect with, so that is why is worth telling our story."
"The whole point of this film is not an ego trip," said Rickie. "It is to try and get young women and girls to be brave and try things that scare you a bit and you will be amazed at the cycle community, find your crew go and explore the world by bike, it will be awesome I promise you."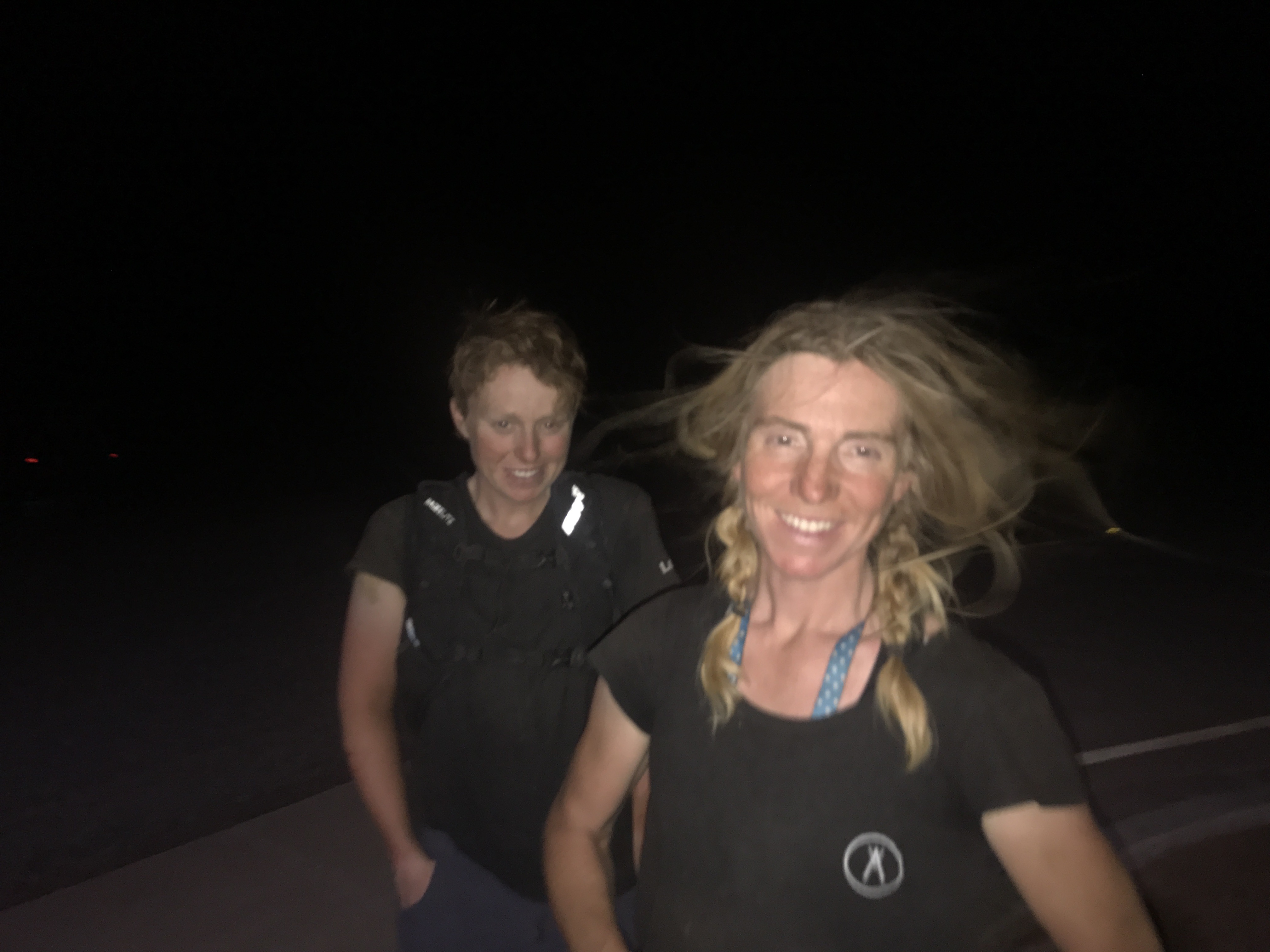 A close cycling friendship 
Above all the film is about friendship and how women can support each other. It was surprising to find out that the pair haven't been friends for years.
Lee said, "Rickie and I have known of each other for years, but it is not until you do something intense when you are support each other in that way you become like sisters and that is what happened. Once you've had an experience like that you are bonded for life. Rickie is so different from me and we come from such different backgrounds but she and I get on in way that I don't think I get on with anybody else."
The next adventures
Rickie and Lee are planning to ride the Silk Road Mountain Race in August. It is a 1700km route with 26,000m of climbing in Kyrgyztan. 
At the end of premiere, The Adventure Syndicate announced that Jenny Graham had joined them and will be attempting in June 2018 to set a new record for the fastest woman to cycle round the world.
Juliana Buhring, who set a new record when she completed her ride in 2012, said, "I'm so excited to see another woman taking on the world and finally, my record. I have no doubt it will be the journey of a lifetime and I can't wait to follow what adventures will come. May the winds be ever at your back, Jen. Pedal hard."