Why you should try wild camping
For a long time in my camping life, I assumed it was normal to camp in places where your water supply was a brook and facilities were a bush or a hole in the ground (that you then cover of course).
Throughout school, I would spend regular weekends out in Dartmoor, tramping through the moor, up the tors, before camping with my pals away from civilisation and other people. While at university, I never even considered it was abnormal behaviour to camp where you ended up at the end of the day, and carried on doing so across the UK from the south-west to the Butt of Lewis.
Since then, I've expanded my horizons beyond British shores and pitched my tent or bivi everywhere from Tuscany in Italy to Tusheti in Georgia, and it's always been great fun.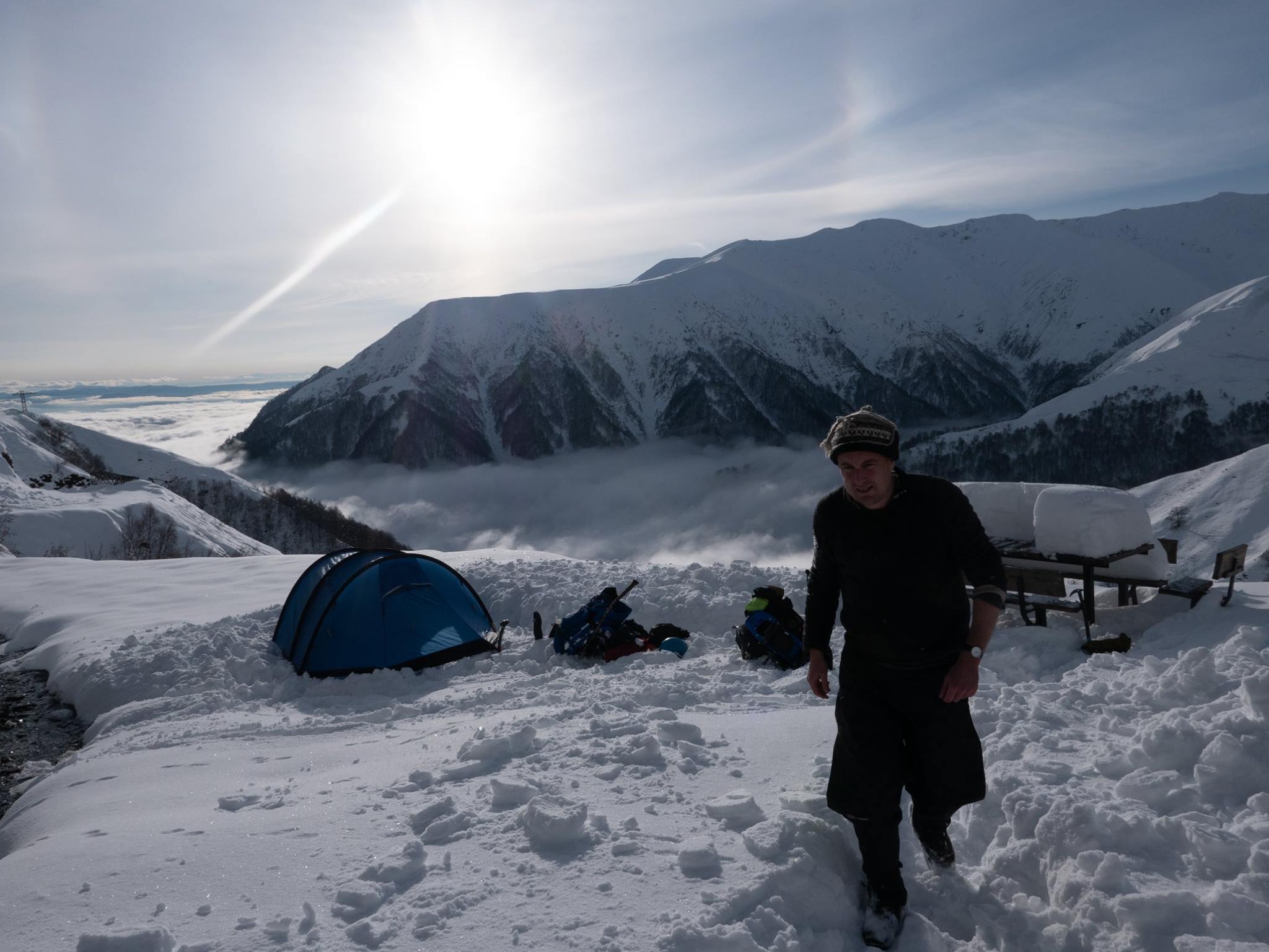 It was probably in my mid-20s when I first used a campsite, with its rows of motorhomes, designated pitching spots, well-mown lawns, proper washing facilities and other mod cons. I wasn't a fan.
There are some truly great campsites out there, which do their best at capturing the feeling of freedom that comes with camping in nature (a personal fave is Nant-y-Big in Wales). Having a working toilet and water on tap are not to be under-rated and are frequently desirable, but 'wild camping' (although for me it really is just camping) will always be far more attractive.
Being woken by the lark is far more pleasant than the growl of a camper van, and hooting owls keeping you up is somehow more forgivable then your neighbours having a late-night good time with a few beers.
Like any camping trip, you will have some hits and misses with where you stay.
You'll soon learn important things, like what an ants' nest looks like and why they should be avoided, why it's worth checking what lies beneath the leaves you were thinking of resting on and the importance of avoiding camping too close to countryside car parks if you want a lie in (who knew dog walkers got up so early?) – but these are life lessons and part of the adventure.
Once you've got over those hurdles, you'll start to be able to appreciate the solitude that comes from being in the middle of a wood, on top of a hill or tucked away in the corner of a field.
The chance to get away from the world we live in on a day-to-day basis with all its demands is rare, but take the plunge away from the beaten track and it's there waiting for you.
Combine your wild camping experience with a bike and it's even better – particularly if you're looking for mid-week adventures, rather than epic holidays. You can travel further than if you were walking, which means you're less likely to encounter other people as you're breaking camp in the morning – or during the night.
Since January this year, I've spent at least one night a month outdoors. While some of these nights have seen me resting beneath the stars above Cape Wrath or Italy, most nights out have been closer to home in Surrey.
Camping out has allowed me to see a whole new side of my new home county. Usually I'm not much further than 10 miles from my bed (which I do like very much too), so it's probably fair to ask why bother?
I initially sneered at living here (I'm from Dorset, which is clearly the best of English counties), but exploring Surrey's trails and sleeping beneath its woods – the county is the UK's most wooded – has seen my respect grow.
When looking for an out-of-the-way place to stay for the night, you're forced to explore and consequently you discover more – which is a great way of learning more about where you live and investigating the nooks and crannies you might normally pass by.
With the summer months we're experiencing throughout much of Britain, it's a perfect opportunity to give wild camping a go in your local neighbourhood. You can get away without using a tent, and should find a sleeping bag, mat, and possibly a thermos all you need for a great night out.
Ideally you want to aim to set up camp just before dark and pack up a little after daybreak.
Safety first
A frequent concern of those who learn about off-site exploits boils down to safety, to which I usually respond that you're probably far safer camping in the woods alone than in a large camping site!
Until rewilding takes off in the UK, there aren't any beasties to worry about (apart from Bear Wood, near Bristol, where there are wolves and bears being introduced), which leaves stranger danger.
However, by the time you set up camp most folk are at home, and are not inclined to leave it. After all what sort of person would be out wandering in the woods or up on the hills at night?
You might be woken by the inquisitive damp nose of a dog, but usually you will find you're up early and on your way home before you encounter anyone, and feeling buoyed by your recent trip in to your local wilderness.
It's well known cycling helps you unwind – add some wild camping and you'll stay that way for much longer.
Give it a go – you won't be disappointed.