'Slacktivist' to activist: how to become a more active cycle campaigner
'Slacktivism' is the practice of supporting a social cause by means such as social media or online petitions, characterised as involving minimal effort or commitment. 'Slacktivists' advocate from the comfort of their own home, usually behind a phone or computer screen. They may 'retweet' a Twitter thread or sign an online petition for a cause they sympathise with. Easy enough, right? You can indulge your inner 'Slacktivist' now, by answering our call to action to support cycling across the UK in the 2022 Elections.
The reach of social media connects like-minded people - geography no longer being a barrier to participation. Slacktivism has allowed campaign movements to be seen by more people than ever before. Yet, saturation of movements and causes has sometimes created a hands-off, impersonal approach to advocacy, with often no affirmation our actions have any effect.
Activism is quite different. It's defined by doing things with decision and energy. It's an essential tool to facilitate change, with many historical campaigns utilising activism to advance important changes seen in modern society, such as the Suffragettes and the Civil Rights movement. The leap to action can be easier for some to make than others, with the starting point hard to identify. So, if you're inspired to make the world better by bike, look no further.
Step 1: Be vocal
If you are new to cycling advocacy, sell it! Speak to your family and friends about your views, and the reasons why you are compelled to share. At first, this may be a nerve-racking or uncomfortable experience. However, you will find people close to you will generally resonate with your enthusiasm and be inspired by your commitment to cycling.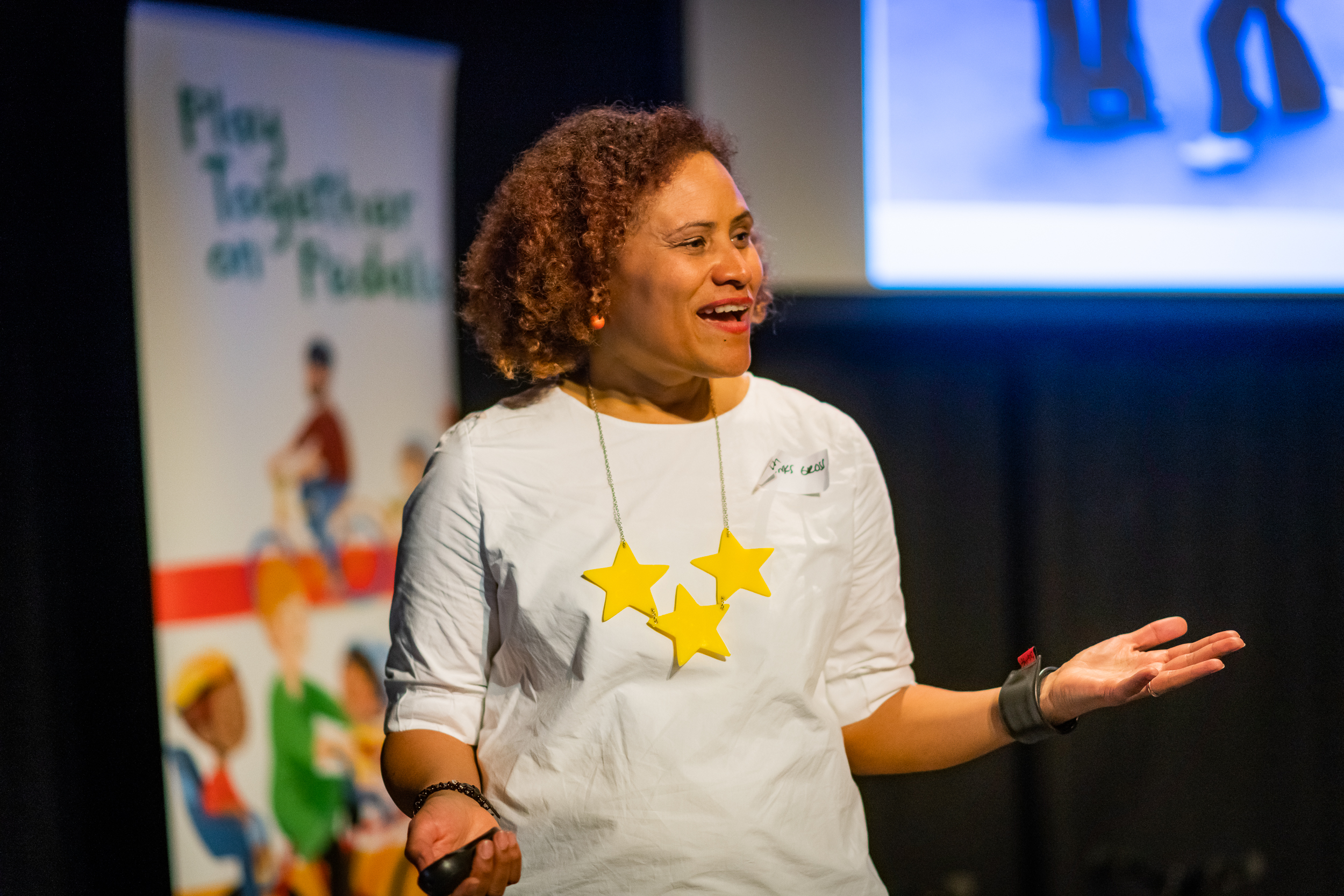 Step 2: Form a community
Broaden your horizons and link up with like-minded individuals.
Whilst you have power to make change as an individual, there are considerable advantages of reaching out to the cycle campaign community. This is a fantastic opportunity to expand your knowledge and build your experience as an advocate.
Where to go? A simple Web search, '[Your area] cycling campaign' can often link you to your local group. If not, a canvas across Facebook & Twitter could be fruitful. No campaign in your area? Start one! Cycling UK have created a guide to advise you how to do this.
Cycling UK also coordinates the Cycle Advocacy Network (CAN), a vibrant network of over 400 local campaigners and Cycling Champions throughout the UK. CAN is comprised of driven and passionate individuals, its interactive forum offering the opportunity to share and collate ideas. CAN is open to everyone, with Cycling UK providing campaign guides, webinars and events, accessible to all.
Step 3: Act
Let yourself be seen and make yourself heard!
For a new activist, this often represents the most daunting, yet rewarding step. Don't be deterred though, you can take to the streets with confidence to advocate for cycling in several ways, to suit your comfort and skillset.
Be vigilant
Critique your local community and how it could better enable cycling. Have you noticed a poor road surface, or badly designed cycling infrastructure? Take a photo and report it to your local highways' authority.
Respond to consultations 
Sometimes, opportunities will land on your doorstep, with projects effecting transportation required to go through the consultation process. As an individual, or organisation, you can respond to proposals to represent your/your group's views.
At school
Build a cycling culture at your child's school, using our guide as a starting point. Does the school offer Bikeability training, or infrastructure to enable travel by bike? Cycle education is essential in developing safe and confident riders, it is UK Government policy for this to be offered. You can also reach out to the leadership team to encourage installation of cycle shelters, or organise a Bike Bus, so children and parents can commute in the safety of numbers. Shawlands Bike Bus, in Glasgow, is a fantastic example of this.
At work
Encourage investment into adequate cycle parking, showering facilities and incorporation of the Cycle to Work Scheme. Be sure to advocate the benefits of cycling for your employer, such as fewer sick days, improved productivity and wellbeing. See our guide on this for more.
Take part in your local Critical Mass ride
Critical mass is an action where people meet at a set time and location, to ride and reclaim the streets for cycling. Critical mass shows decision-makers and the onlooking public that people care about cycling and celebrates the freedom the bicycle can bring.
Organise a stunt
Get noticed. A publicity stunt or activity to highlight your campaign message can attract more supporters to your cause. Photocalls, banners, light projections, pop-up installations and vigils are examples of ways to do this. Stunts should leave a visual impression, be timely and relevant. Our guide outlines the nuances of pulling off such actions.
Craftivism
Unleash your creative talents on behalf of cycling. Using art and craft to promote social movements can make potent visual statements towards the impressionable. A powerful example of this are 'Ghost bikes', designed by Camcycle in memoriam to cyclists who have died following road collisions. The Ghost bikes are an emotive call for no more lives to be lost and the need for safer active travel routes throughout Cambridgeshire.
Go door-to-door
Engage and educate your local community by paying residents a visit. Enlighten them of your/your group's plans. You may find many share your vision of cycling, and maybe even inspire some new cycling advocates along the way!
Influence decision makers
Organise a visit to see your local MP or councillor. Most councillors contact details can be easily found on their authorities' website, whilst your MP will host regular sessions with their constituents at their surgery. See our guide on this for more information. Does your local politician cycle? You could take them out for a bike ride! This is a fantastic opportunity to capture them for a quality dialogue and emphasise the challenges we face as cyclists.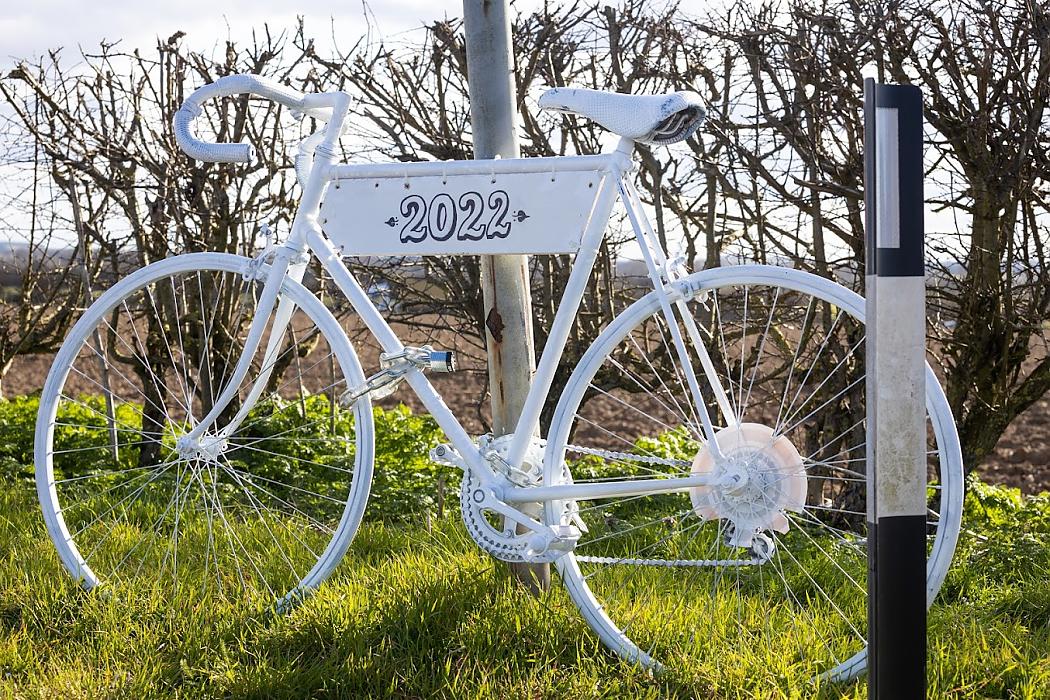 Taking the leap towards activism can be achievable for any cycling advocate. The path to change may feel like a game of snakes and ladders, sometimes making you wish you'd stayed behind your computer screen. However, mobilising in numbers is what makes our voices heard and inspires our decision-makers to think bigger and brighter to grow cycling across the population.
Cycling UK are here to help. We want to build a movement across our CAN community and empower a collective of passionate advocates. Working with others is fun after all!  
If you're thinking about activism, start here, by supporting Cycling UK's 2022 elections campaign in your nation and joining CAN today!