How Neil swapped his car for an e-bike
Although Neil has been cycling for a long time, he didn't invest in an electric bike until relatively recently. I asked him about his background before e-bikes came into his life.
"I started cycle commuting about 16 years ago to get fitter and lose weight," Neil explains. "After that I joined CTC and I became a member of the 20 Milers Club, MellowVelo and Spokes, all based in Edinburgh. I actually met my wife on a 20 Milers ride in 2009, and the rest is history."  
Neil and his wife Cathie have a large collection of bikes now – 12 in total. With so many cycles at their disposal, I was interested in learning why Neil's interest was piqued with electric bikes.
"I read an article about a 30-year-old international triathlete with osteo-arthritis," says Neil. "She couldn't cycle for pain, but after buying an ebike she found she could train on days when she was suffering. I thought that if it can do that for someone who is really toiling then I might have a look."
You really discover what the e-bike does for hills - it basically flattens them.

Neil Robertson
Neil and Cathie visited the Electric Cycle Company in Edinburgh to investigate. They tried several different kinds of electric bikes, and as the shop was at the top of a hill they quickly realised how electric bikes make cycling effortless.
"You really discover what the ebike does for hills - it basically flattens them," Neil says. "It removes hills from the equation. After seeing the e-bike on the hills, Cathie decided she could cycle to work. Her commute is six miles up a hill into the prevailing wind. Mine is downhill most of the way to work, but on the way home it's a real uphill slog."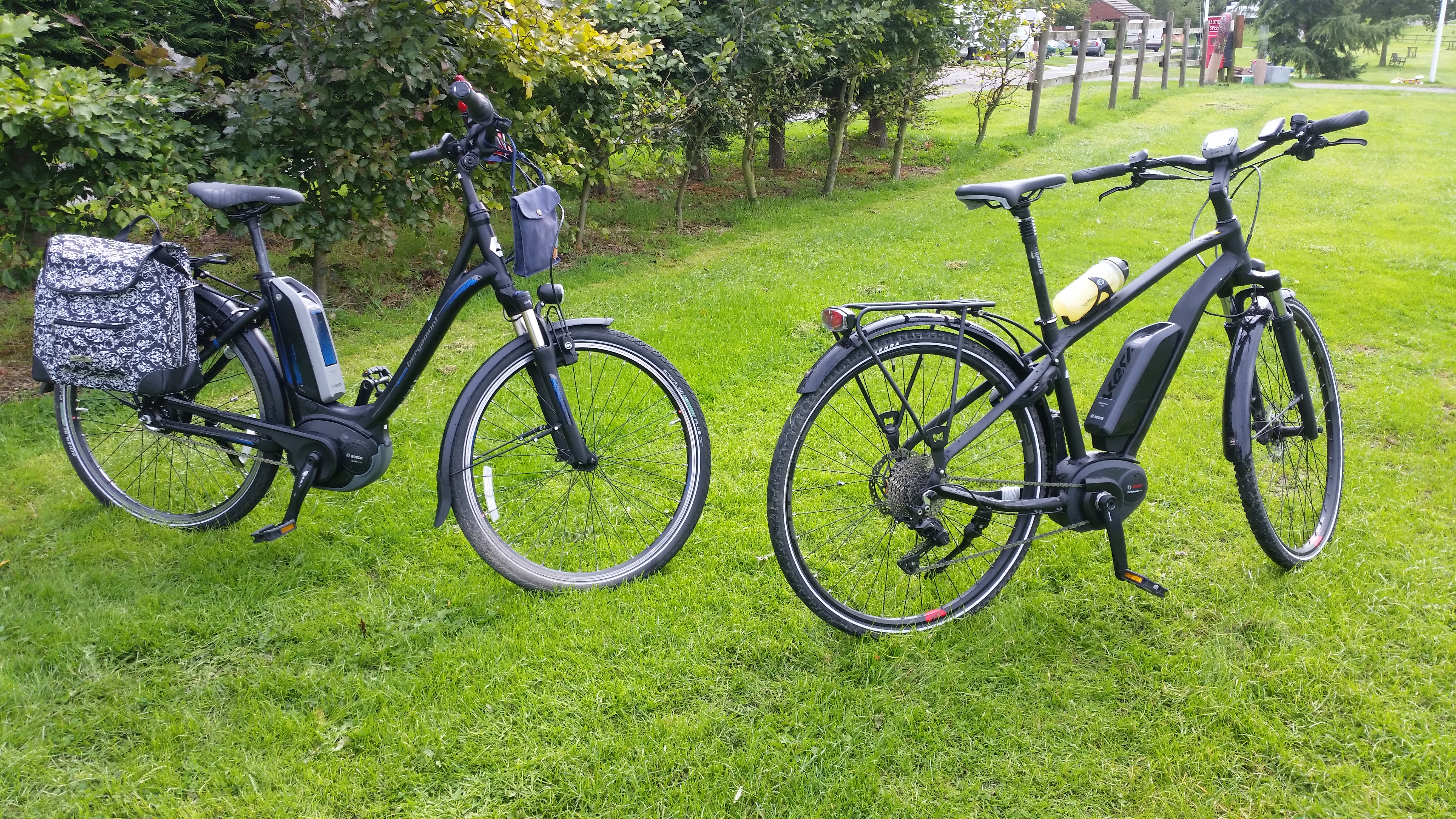 An hour later, with two electric bikes purchased, Neil and Cathie were both keen to try out their commutes.
"Cathie commutes to work three times a week," Neil says. "She teaches, and before she had the e-bike she was too hot and sweaty upon arriving at work to teach. The e-bike really suits her commute to work now. Cathie's bike you can just step on in your work clothes, you don't get oil or anything. There's very little maintenance."
As for Neil, he has also seen a significant difference in his travel habits since investing in an electric bike, to the extent that his car has almost become completely redundant.
"I picked up my e-bike in September 2017. Ten weeks on I had done over 1,000 miles on my electric bike. The e-bike became my default mode of transport in Edinburgh. I commuted to work every day and at the end of ten weeks I looked at the car and it had only done 260 miles. I had last filled the car with fuel on the 26 of September!"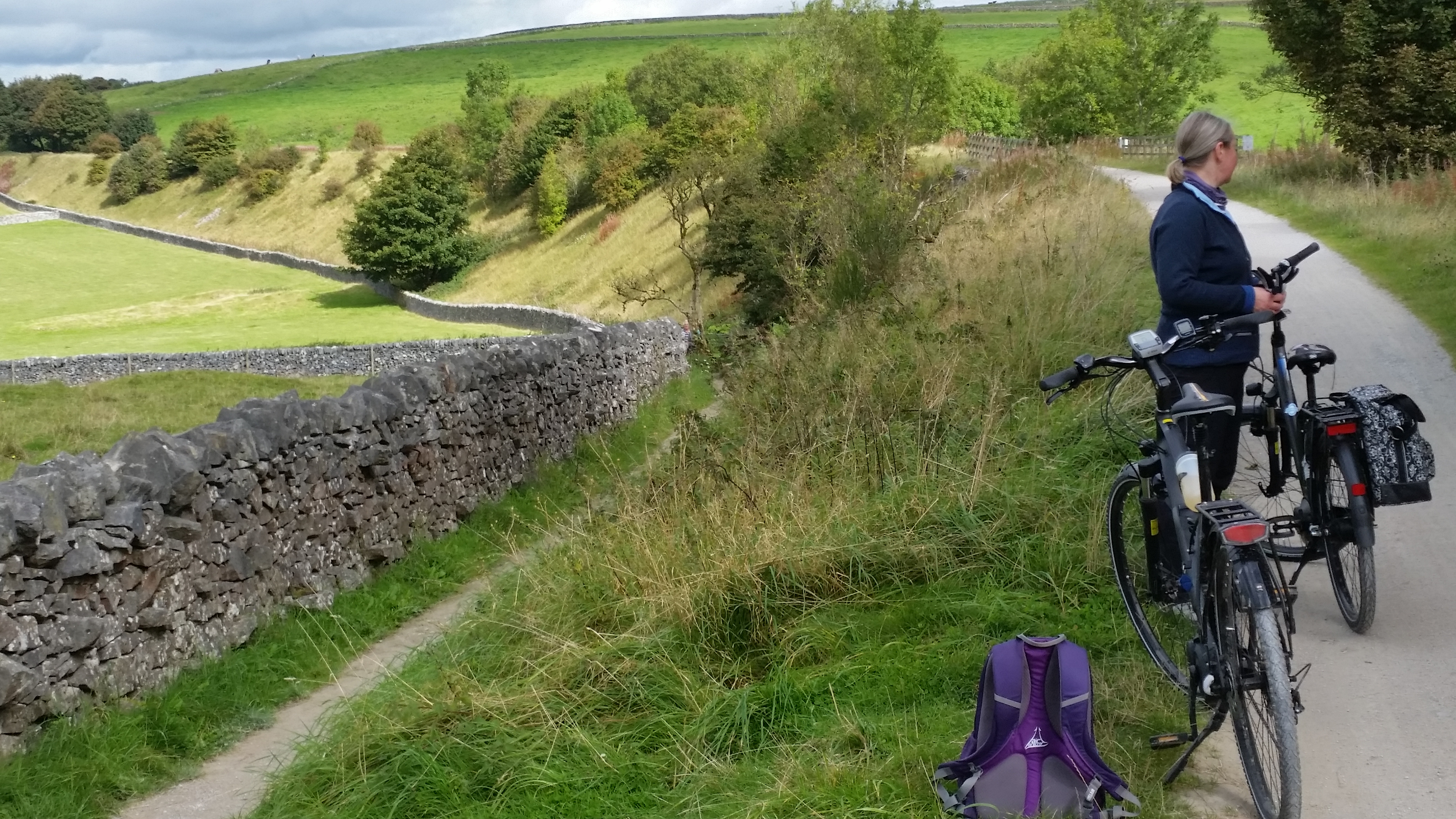 Neil and Cathie's electric bikes have been a good financial investment for them both. Neil has done the sums: "Without the e-bikes, in two and a half months the car would have probably done a thousand miles. The fuel cost alone would go a good way to the cost of the e-bike."
Although Neil has been a keen cyclist for many years, he faced some barriers that discourages many other people from jumping on a bike for certain journeys.  Hills were a bugbear for him, with an extended uphill cycle after a long day's work not appealing to him. The electric bike suddenly provided a workplace cycle commute for him again.
"I just changed psychology. Even in monsoon weather, I was still smiling on my e-bike. I cycled up Dundas Street and the Mound - two of Edinburgh's nastiest hills - in shocking rain and I did it at 15 miles an hour. I just wouldn't be able to do that without the electric bike."
Neil has also discovered that electric cycling makes it much easier to keep up with traffic. He feels it's a key selling point for people who doubt e-bikes or are nervous around vehicles. With electric assist, you can take away from traffic lights and junctions quickly and it allows you to keep up with cars in urban environments.
I did lots of miles on my bike that I would have otherwise done in my car. It's one less car on the road.

 Neil Robertson
"The real difference is you can keep up in the traffic flow, even with all the hills," Neil says. "I know we're not supposed to feel like we are holding up traffic because we are traffic, but it does give you that extra bit of confidence."
I ask him whether anyone ever ribs him for 'cheating' with an electric bike (not that I think it is).
"Look, electric bikes are not cheating," he replies firmly. "I did lots of miles on my bike that I would have otherwise done in my car. It's one less car on the road. In September I was driving to work every day and I'm now cycling. Is that cheating? No. To me that's a massive bonus! In the 10 weeks I lost nine pounds in weight, just using the electric bike."
Electric cycling really is a game changer for many people, and it's difficult to think of any downsides. For Neil, investing in an electric bike has improved his physical and mental health, made cycle commuting accessible, flattened Edinburgh's hills and replaced a significant number of car trips. What's not to love? But while I can't think of any downsides, Neil can come up with one: "The downside of an e-bike is that it's impossible to wipe the smile off your face."