The Bike Hive's Kiddical Mass ride celebrates one of Manchester's real-life heroes
On Wednesday 21 February, costumed and coiffed with pumped up tyres, a group of 40 cyclists of all shapes and sizes linked up for the Bike Hive's family cycle ride around Alexandra Park and along the Fallowfield Loop. Children from four months to 12 years joined in, with an array of balance bikes, bike seats, tag-a-longs and shiny new Christmas wheels.
The ride was organised by the Bike Hive, a community bike project run by volunteers and affiliated to Cycling UK. They support anyone in the local area who wants to have fun cycling, from riding to repairing to recycling.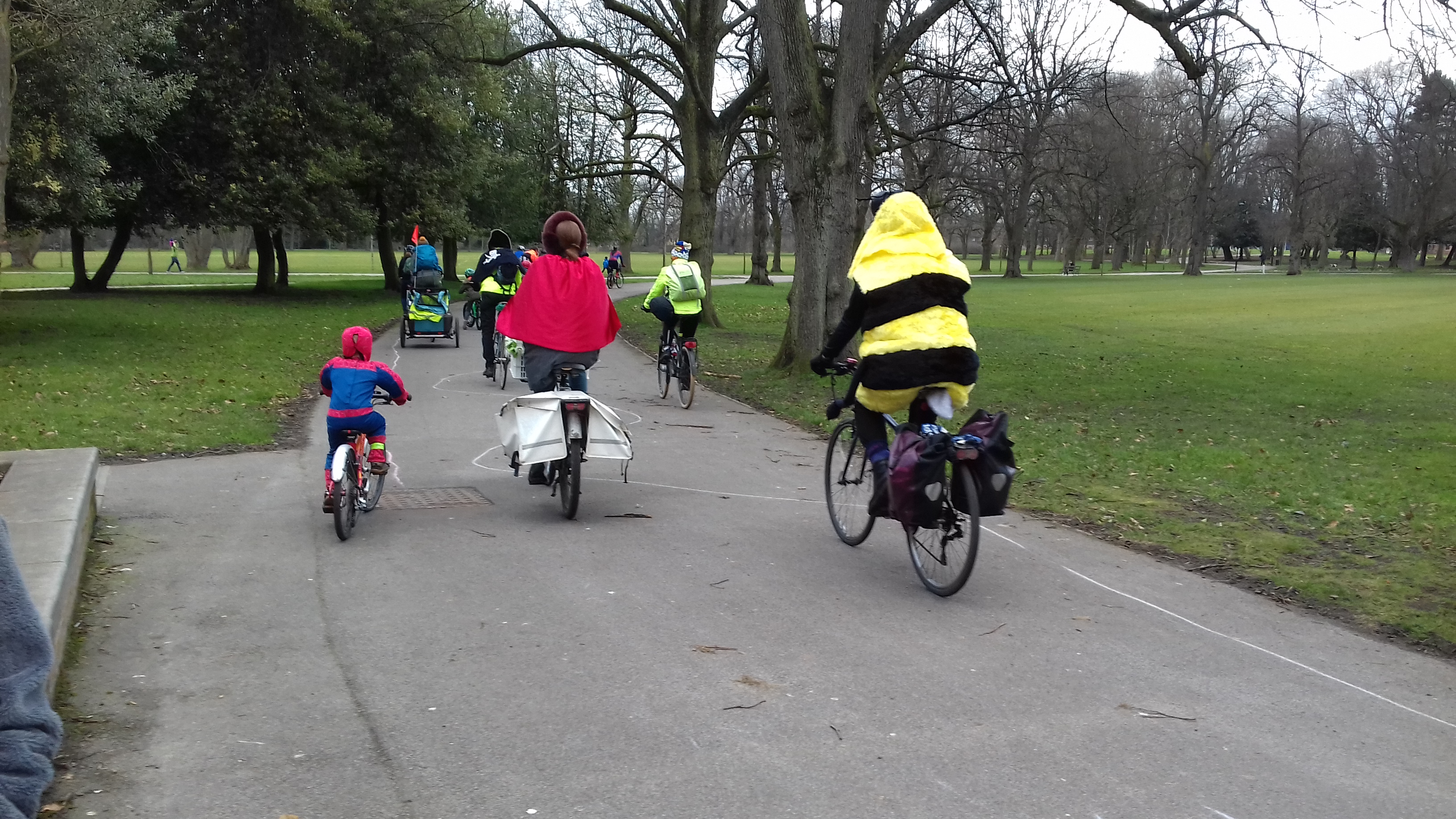 Eve Holt of the Bike Hive said, "After a flurry of 'M checks' by Spiderman, a little dance from our Manchester Bee and some rallying cries from Wonder Woman, our Pirate Captain declared us 'shipshape' and we set off, our colourful array of capes flapping in the wind!"
There was a serious side to the ride though; the group were celebrating a real-life hero with deep connections to Manchester. The route included a stop off at the 'suffragette tree', carved to remind local people of their city's proud heritage as the birthplace of Emmeline Pankhurst. Pankhurst was born in Moss Side and became an incredible activist for women's rights in this 'suffragette city'.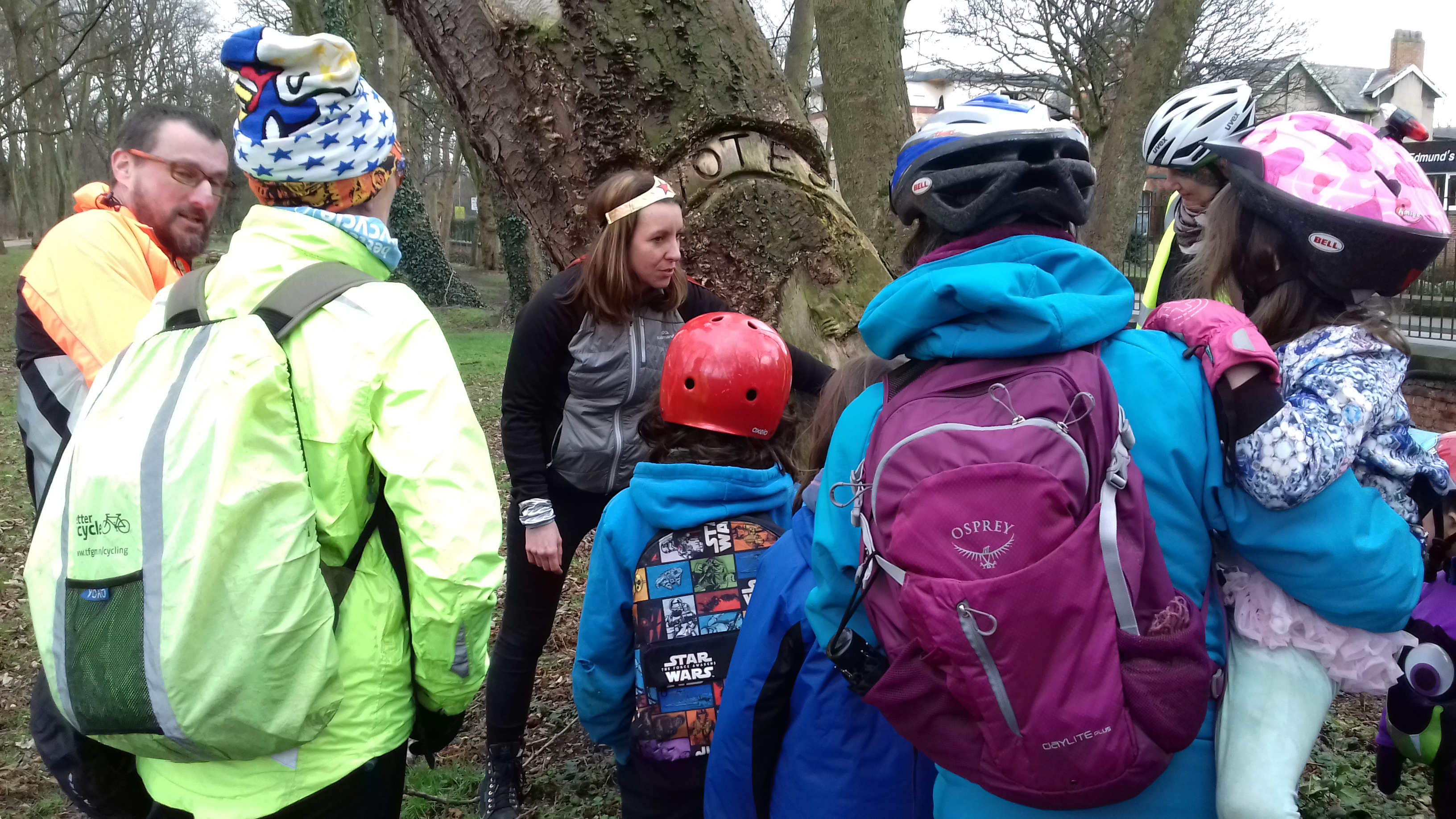 Eve said, "We then discovered that we had amongst our riders the great grandson of another famous suffragette, Annie Kenney.
Fuelled with radical spirit, we set off to save the world!

Eve Holt, Bike Hive 
"Fuelled with radical spirit, we set off to save the world!"
The ride ended with hot chocolate and coffee to help shake the February chill and refuel. It was just one of many rides and activities going on across Greater Manchester as part of a #RideWithUsGM. This is a programme funded by Transport for Greater Manchester which aims to encourage and empower more women to cycle regularly, to help address cycling's huge gender imbalance – making the visit to the Suffragette Tree particularly poignant.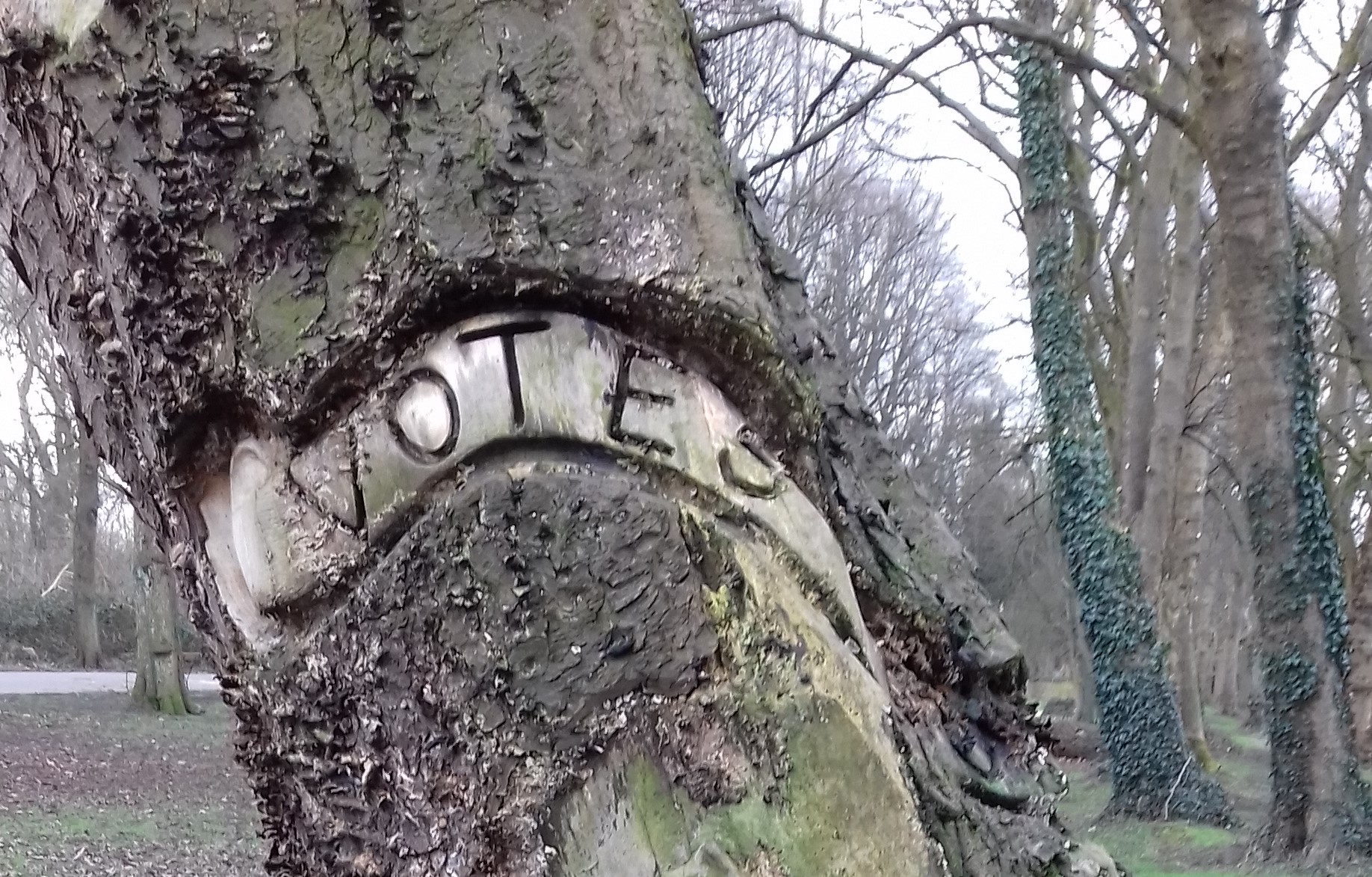 Eve added, "Thanks to all who came and to Transport for Greater Manchester, Laydeefetl, Love Your Bike, Cycling UK and Coffee Cranks for your support."