Meet our volunteers: Abdullrhman Hassona, photographer
Abdullrhman recently moved to the UK and loves using his professional visual storytelling skills to encourage more people to ride bikes. We caught up with him to find out more about life as a volunteer photographer.
What made you decide to volunteer your skills with Cycling UK?
I love telling personal stories and representing diverse cultures through my work. I've worked with advertising agencies, TV companies, and NGOs for the past ten years in my professional life.
Recently, I've been sharing my skills and knowledge through social media, creating videos and tutorials on YouTube and Instagram. I am also deeply committed to volunteer work, and am currently involved in projects supporting local communities and refugees in the UK.
Volunteering for Cycling UK continues to be an invaluable opportunity for me to encourage people, through my photography, to get involved with the cycling community

 Abdullrhman Hassona, volunteer photographer
I've always believed that there's a strong link to be explored between art and sport. As a photographer and visual storyteller who has recently moved to the UK, I love taking photos of what I discover during bike rides. Being part of BikeShed, a bike maintenance training and bike ownership scheme for refugees based in St Helens which took part in the Cycling UK's Big Bike Revival, allowed me to notice the impact of BikeShed on the community: seeing how a bike can change someone's life inspired me to tell these stories.
Volunteering for Cycling UK continues to be an invaluable opportunity for me to encourage people, through my photography, to get involved with the cycling community.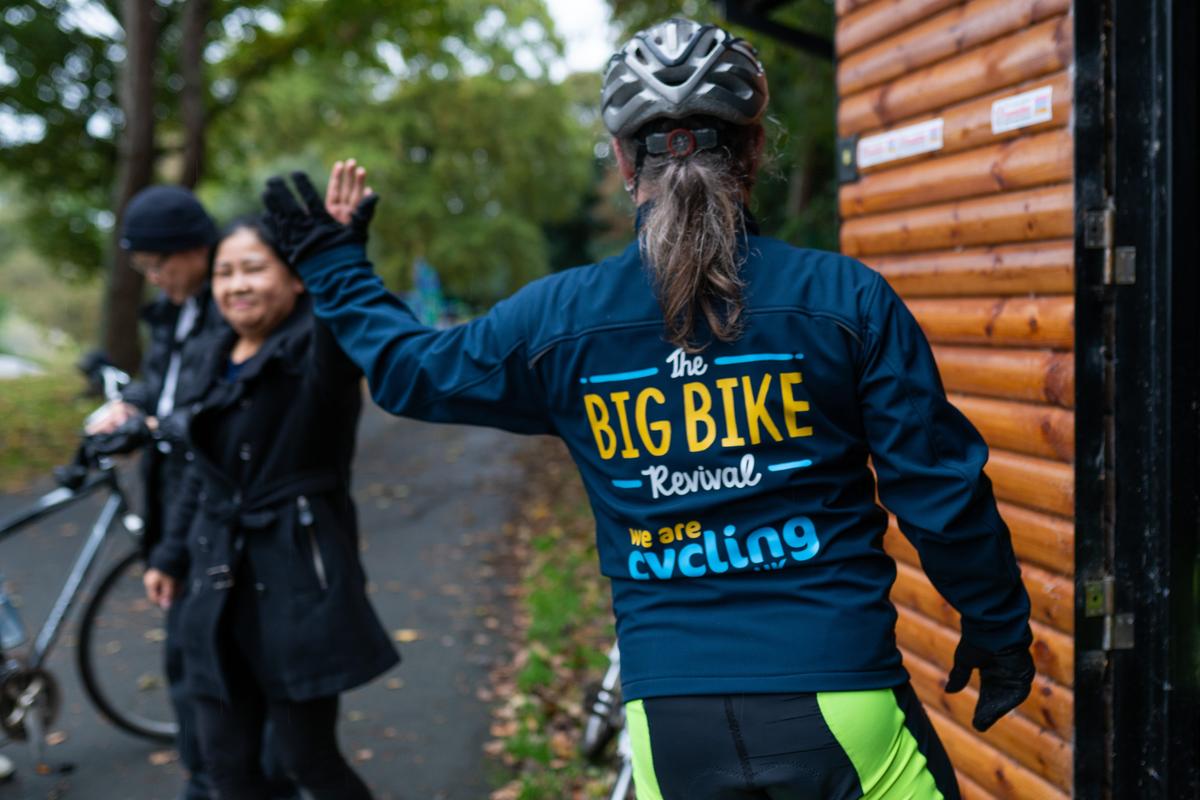 How much time are you able to commit?
Being a YouTuber and content creator who's always keen to travel and film new content in the UK, I am flexible with my time. So, currently, I always try to keep a regular commitment with Cycling UK once or twice per week. This involves photographing cycling events, teaching people how to ride bikes, delivering maintenance courses and editing photos.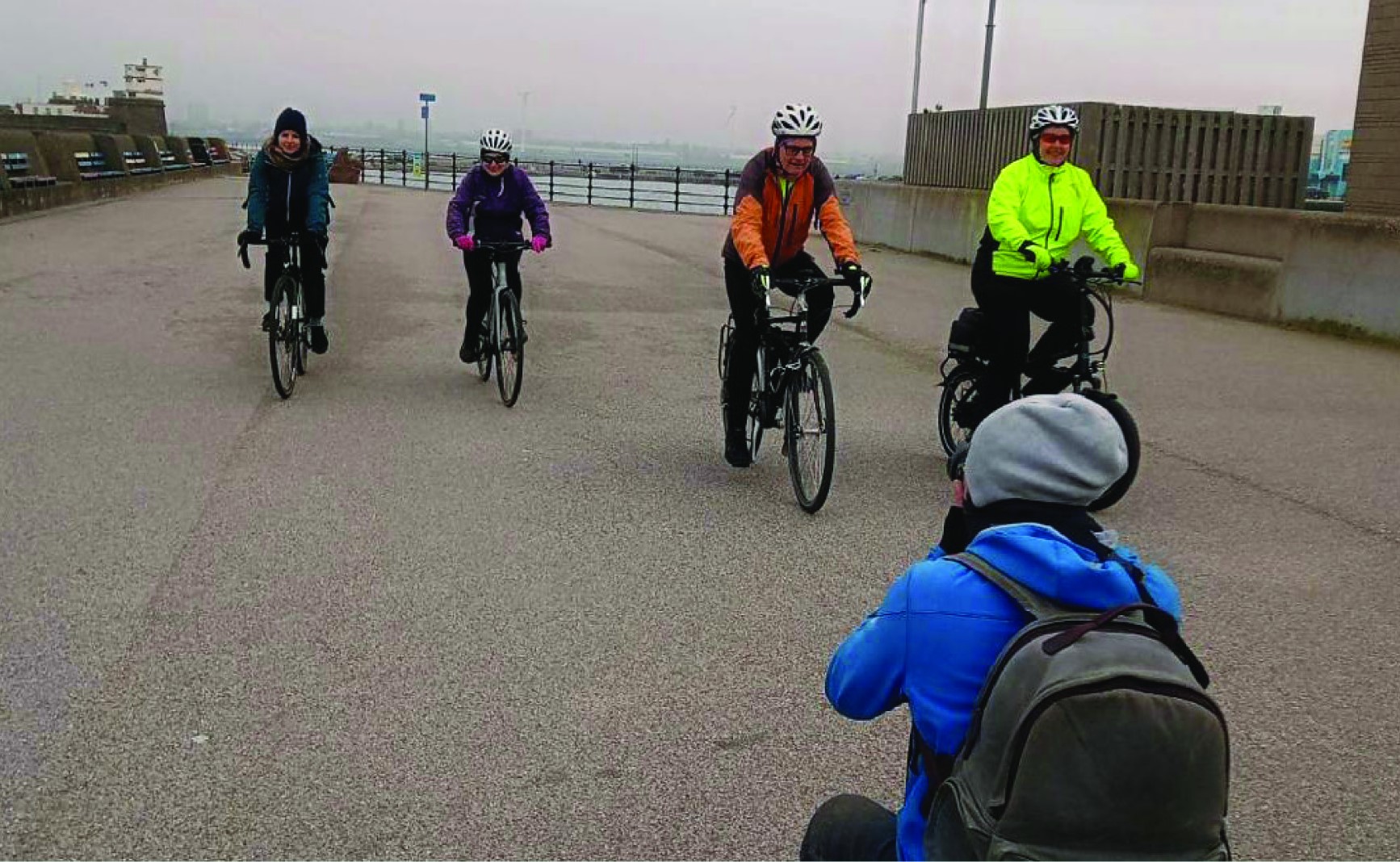 What is the impact of your volunteering?
I believe that capturing special moments is one of the things that brings joy and happiness to people. An example of a rewarding time for me with Cycling UK was when I documented Janet Atherton, chair of Trustees, giving a British Cycle Quest (BCQ) certificate and medal to Danny and Christine Mcnamara in New Brighton.
Seeing how recording these moments of achievement can add another layer of happiness made me realise the value of my volunteering my photography skills with Cycling UK. Using the power of visual content to document Cycling UK's different events and rides will support the organisation in showcasing the invaluable work it does; it will also help spread the word about their amazing community.
Therefore, I hope it will inspire others to join the cycling community, encouraging them to take part and make this positive change to their lifestyles.
How does volunteering for Cycling UK benefit you?
Without a doubt, volunteering with Cycling UK has widened my horizons, enabling me to discover new places, meet new people from diverse backgrounds, and make new friends in the UK. I've lived and worked in different countries but it's only since I moved to the UK that I've learnt to love cycling.
I've became more comfortable using my bike on long trips, while having my camera ready to capture what my eyes see. Documenting rides for Cycling UK has made me discover areas in UK that I had not appreciated before, I have found inspiring and refreshing spots that I will keep revisiting often.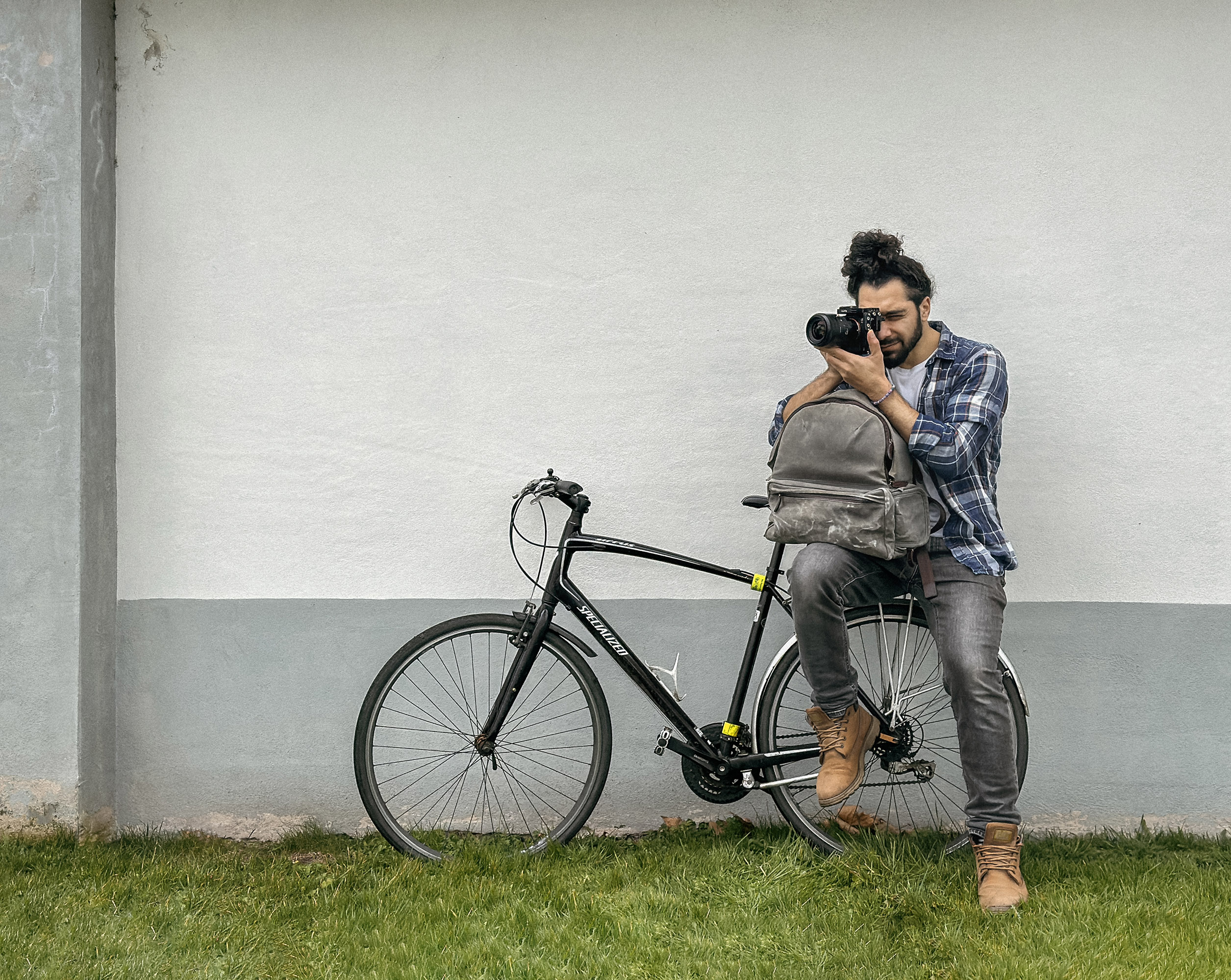 What would you say to someone considering volunteering for Cycling UK?
It is definitely worth it! Taking part as a volunteer photographer will give you the opportunity to enhance your photography skills; since you will be able to experiment with a variety of photography techniques, including sports photography, indoor and outdoor events, and documentaries in various weather conditions.
Get involved
Cycling UK has a lot of different volunteering opportunities to suit a range of lifestyles and situations. From mystery shopping to cycle campaigning to becoming a walk or cycle leader, search for our latest roles by location.
If there is nothing that appeals to you, why not contact your local cycling group or club and see what help they may need? Most of them are always looking for enthusiastic committee members, ride leaders, event organisers and more.