Review: Altura Nightvision Storm Women's Waterproof Cycling Jacket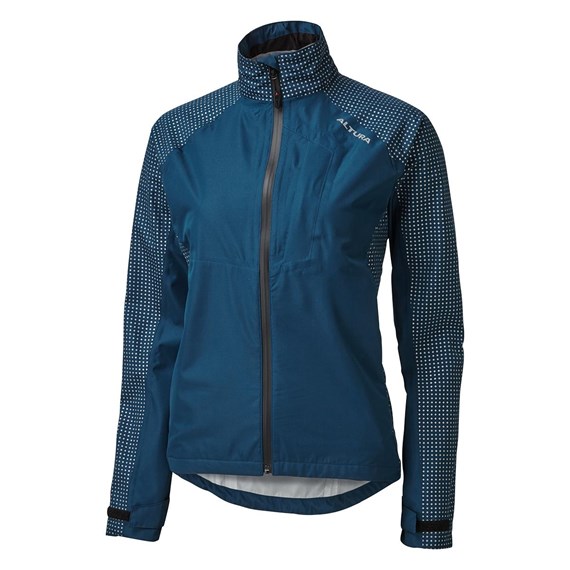 As a city worker in northern climes, I coveted one of those smart cycling jackets that makes you look like a professional grown-up but is also practical for soggy cycle commutes. The 'navy' – I would call it more a beautiful teal – Altura Nightvision Storm Women's Waterproof Cycling Jacket seemed to offer just that. The fit is neat, the colour is gorgeous, and the subtle reflective silver squares on the shoulders and sleeves give night-time visibility.
The fit is 'relaxed', meaning I could comfortably fit a jumper and thin fleece as inside layers – no need for skintight Lycra here. Despite the roominess, the tailoring on the Nightvision Storm still feels classy. You could walk into the office (whenever that may be!) without looking like you had fallen off a mountain or stewarded a festival en route.
There are pockets at the chest, side and back. The fleece lining on the collar is cosy, with enough space for a scarf to keep out drafts. Being a perennially cold person and testing this jacket in November, I couldn't assess the full extent of the breathability. But on a longer ride the underarm vents and fabric seemed to cope well. I didn't get sweaty.
However, the styling that's the jacket's most appealing feature wasn't so good on grey mornings, when the discreet colour made me feel invisible to drivers. While the reflective squares are set off by headlights in darkness, winter daylight makes them almost invisible. On busy city roads, I found myself wishing for my unsophisticated hi-vis tabard over the top.
The lack of reflective squares on the back makes sense if you ride with a backpack, but as a pannier user I missed having a big reflective panel here for drivers behind to spot. To feel confident on busy roads, I went back to hi-vis. It's worth noting, however, that the jacket is also available in bright yellow, as well as either light blue (women's) or burgundy (men's).
Sizes: women's 8-18, men's S-XXXL.
Verdict
The navy colour is classy for city rides but left me feeling invisible on grey winter days. I'd prefer the hi-vis yellow version and would like even more reflectivity.
Other options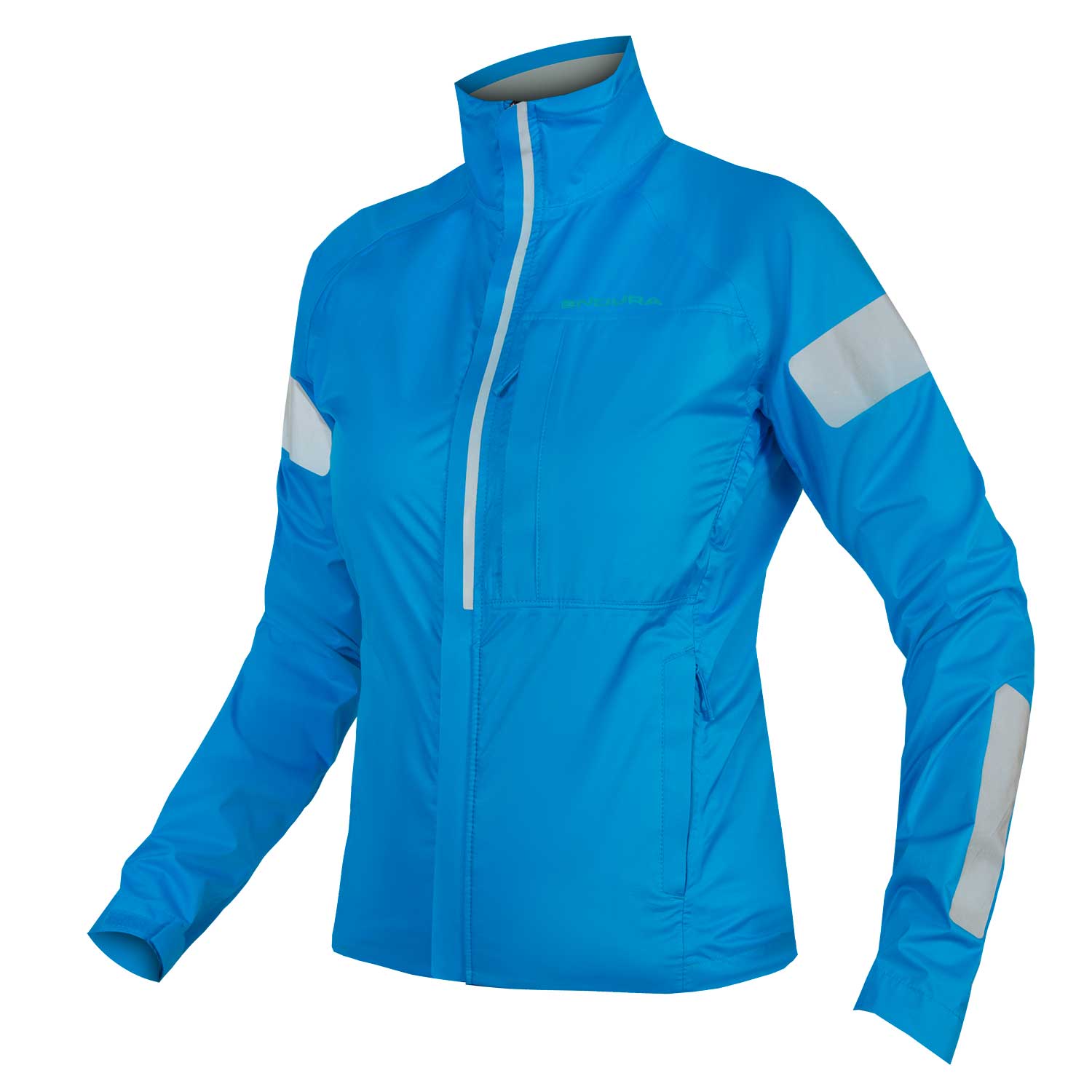 Available in blue or yellow, this jacket has reflective panels on the arms, back and collar.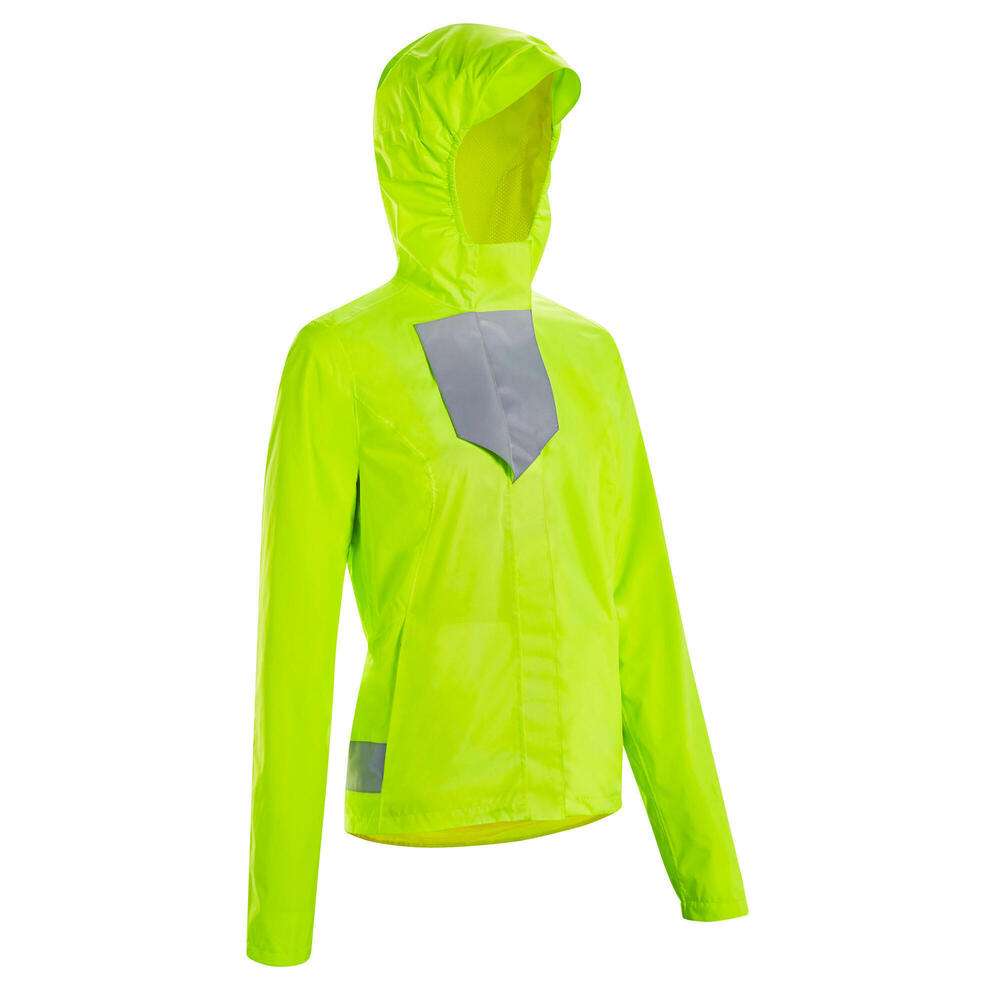 Hooded jacket in hi-vis yellow with reflectivity on the chest, back and arms. 
First published in Cycle magazine, February/March 2021 issue. All information correct at time of publishing.