Volunteer Awards 2019 Finalist – The Bike Hive
Based in Alexander Park, Manchester, the Bike Hive is a volunteer-led bike project. The project's aim is to provide the local community with everything they need to get cycling. From maintenance workshops to led bike rides, the Bike Hive has it all!
The Bike Hive's past programmes include Ride Free. This partnership with City of Sanctuary and Greater Manchester Police helps refugees and asylum seekers to possess their very own bikes and get cycling around the area. The project made use of refurbished cycles donated by the public as well as funds raised through a crowdfunding campaign. The programme has helped more than 50 people so far, with amazing results. As well as providing bikes, it also equips those taking part with the cycling skills they need to make the most of their new rides, including& sessions on how to safely cycle on roads. Accessories, such as helmets, locks and hi-vis are also provided, as well as a puncture repair kits and pumps. The programme has been described as 'life-changing' by those who have taken part, giving them everything they need to get out and about in the community.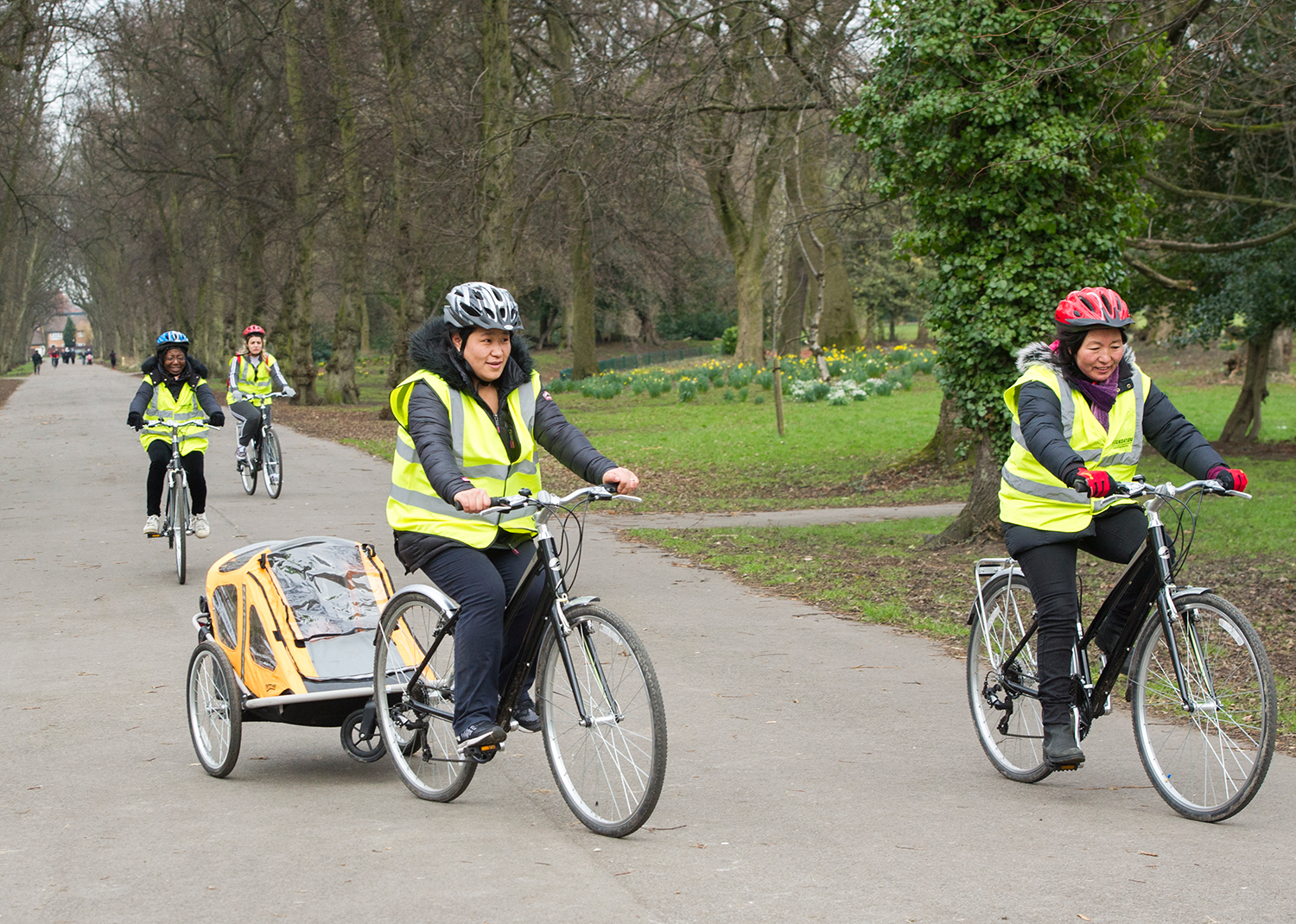 The Bike Hive also hosts monthly bike repair drop-in workshops for women. These Laydeefetl sessions are run by qualified and experienced volunteer bike mechanics, who give their time to help others keep their bikes running smoothly.
A variety of social rides and cycle training sessions are on offer for cyclists of all abilities. These include regular family and women's rides around the local area. Among the Bike Hive's most popular events are Kidical Mass. These are fun bike rides that children can enjoy in a safe environment away from busy roads, which help children and families build their cycling confidence in a supportive group environment, with the hope that it will encourage them to include cycling in their everyday transport choices.
Founded in 2015, and originally named Whalley Range on Wheels, the project changed name in 2015. The Bike Hive is one of a growing number of Cycling UK-affiliated Community Cycle Clubs in Manchester and we're thrilled to have them as a finalist for the 2019 Volunteer Awards.