A world cycle ride after battling breast cancer
After taking up road cycling in her mid-50s, Candy, a psychology lecturer from St Albans, found she absolutely loves it.
Following a breast cancer diagnosis in August 2018 – just a few years after she took up cycling – she was determined to 'seize the day' and is now planning a cycle touring trip around the world.
Like many others Candy had cycled at school and university and for a short time after, but then stopped and hadn't cycled since. It was only when in her mid-50s she noticed the start of middle age creeping up and decided to find an activity she enjoyed.
Candy explains: "I was incredibly lucky, I joined the local Breeze group at exactly the time it was beginning. We've all been cycling together ever since. We've gone on holidays, I've made good friends. I really like cycling, it's a great way to get fit. It's become a really important thing."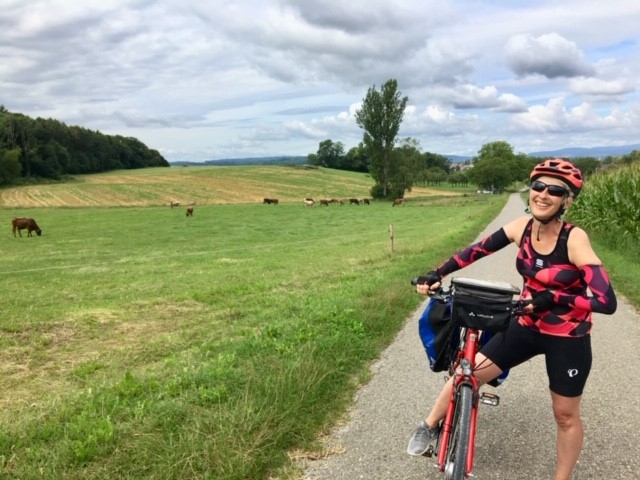 After being diagnosed with breast cancer, Candy was determined to continue to cycle throughout her treatments.
"After my first chemo session we went out for a ride. A much shorter one than we'd normally do which made me feel really supported."
Candy had just had a picc line (a thin hollow tube placed in the arm used in chemotherapy) inserted and she was feeling a little nervous about cycling, worried if she fell she would knock the line out.
"As I approached a mini-roundabout, I saw that a car was coming. I was going really slowly, and she was going really slowly, and I just thought obviously she's seen me and is going to stop, but she didn't."
Candy was not only knocked off her bike, but the 4x4 that hit her came to a stop on her foot.
It was a real low point. Candy had broken a couple of bones in her foot and was now in pain and could no longer cycle at all.
"It was a really frustrating time because then I couldn't do anything. After having thought, I can get through this, I was flat on my back and not at all mobile for about six weeks."
The picc line was fine.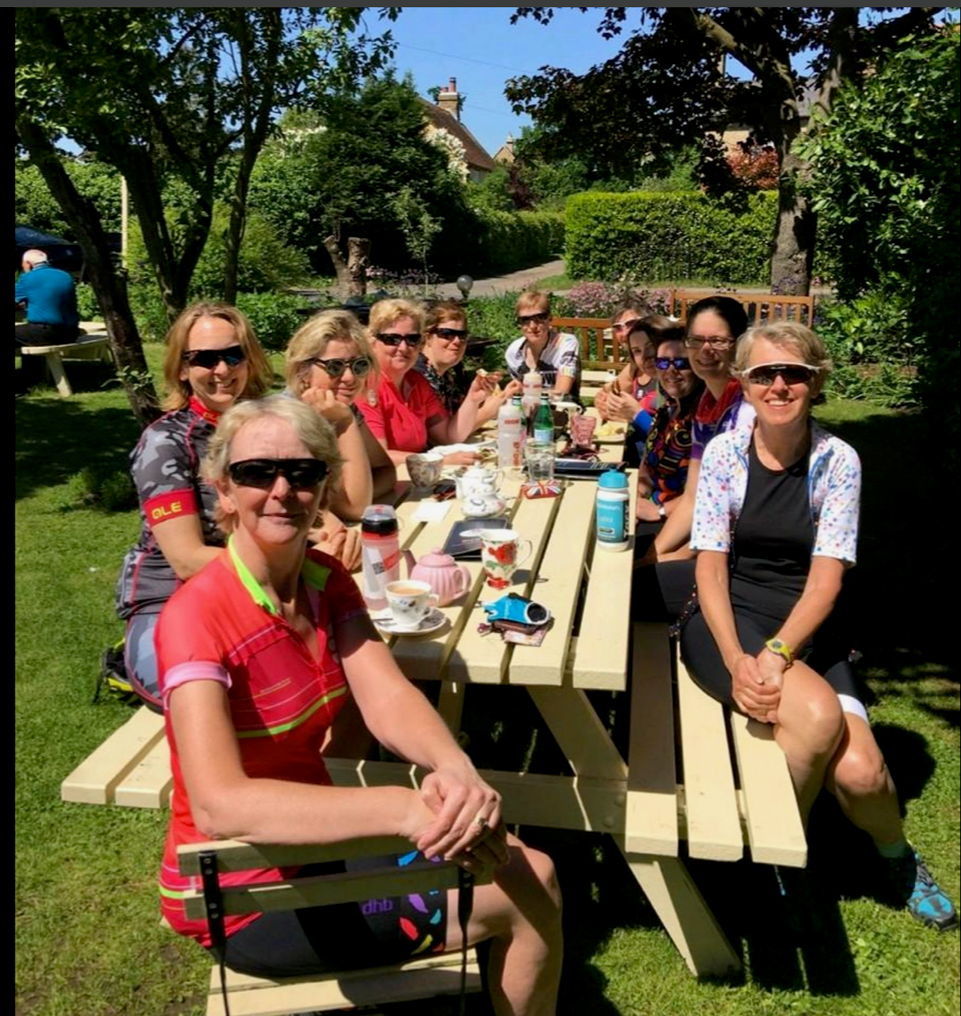 "My cycling friends really were fantastic," says Candy, "they were really supportive right from the start. They set up a little rota so that one of them would come every week with a goody bag.
"They brought things to get me through chemo, someone brought a cycling adventure book. They'd come and tell me what rides they'd been on. A different person came every week for about 12 weeks."
But it was a book called A Bike Ride: 12,000 miles around the world by Anne Mustoe, sent to her by an old university friend, which inspired Candy's round-the-world ambitions.
Anne Mustoe was a former schoolteacher who took up cycling at the age of 54 and proceeded to cycle around the world. Twice.
"I read the book and thought, I love cycling and I love travelling, it makes perfect sense. The idea lodged then and there, and it never left, it's kept me going through recovery.
"I needed a new adventure. The cancer thing, it's not fun at all. It's a bit like what we're all going through now, it orientates you and makes you think about what matters and what do you really want to do.
I needed a new adventure. The cancer thing, it's not fun at all. It's a bit like what we're all going through now, it orientates you and makes you think about what matters

Candy Whittome
"If you don't have infinite time how would you spend it?"
After four months of chemotherapy, getting back to cycling was "a really important step in feeling like I was recovering, I was getting back to being me again".
Planning on setting off this year, the coronavirus pandemic has put a temporary halt to the trip.
"I'm still going to do it," says Candy. "I'm timing it to take place between annual mammograms."
Candy will start her round the world trip in February 2021. She plans to complete the trip in three stages over three years, travelling back by train at the end of each stage. The first section of her journey will take her from the UK across mainland Europe to Tbilisi in Georgia.