Meet our groups: MTB Outlaws
Something for everyone
MTB Outlaws was formed by a group of friends in Nottingham in 2015. Today this Cycling UK-affiliated group aims to be as inclusive as possible. The group takes its name from Robin Hood and his band of outlaws. Like their legendary namesakes, they also aim to do good. Club manager Phil King describes the group as "a rider-centred, community-focused club for riders of all abilities".
Phil says: "MTB Outlaws was registered as a not-for-profit organisation in 2019 and today it is managed by a team of dedicated volunteers who put on between 50 and 100 mixed-ability rides every year, encouraging people to get out in the fresh air and improve their physical and mental health through mountain biking.
"Our volunteers coordinate the ride calendar, manage the club and regularly lead rides across the region. MTB Outlaws organise welcomes riders of all abilities, styles and experience. Membership and activities are all free – the club believes it has 'something for everyone' and supports the local community. Last year, we raised £2.5k for Lincolnshire and Nottinghamshire Air Ambulance."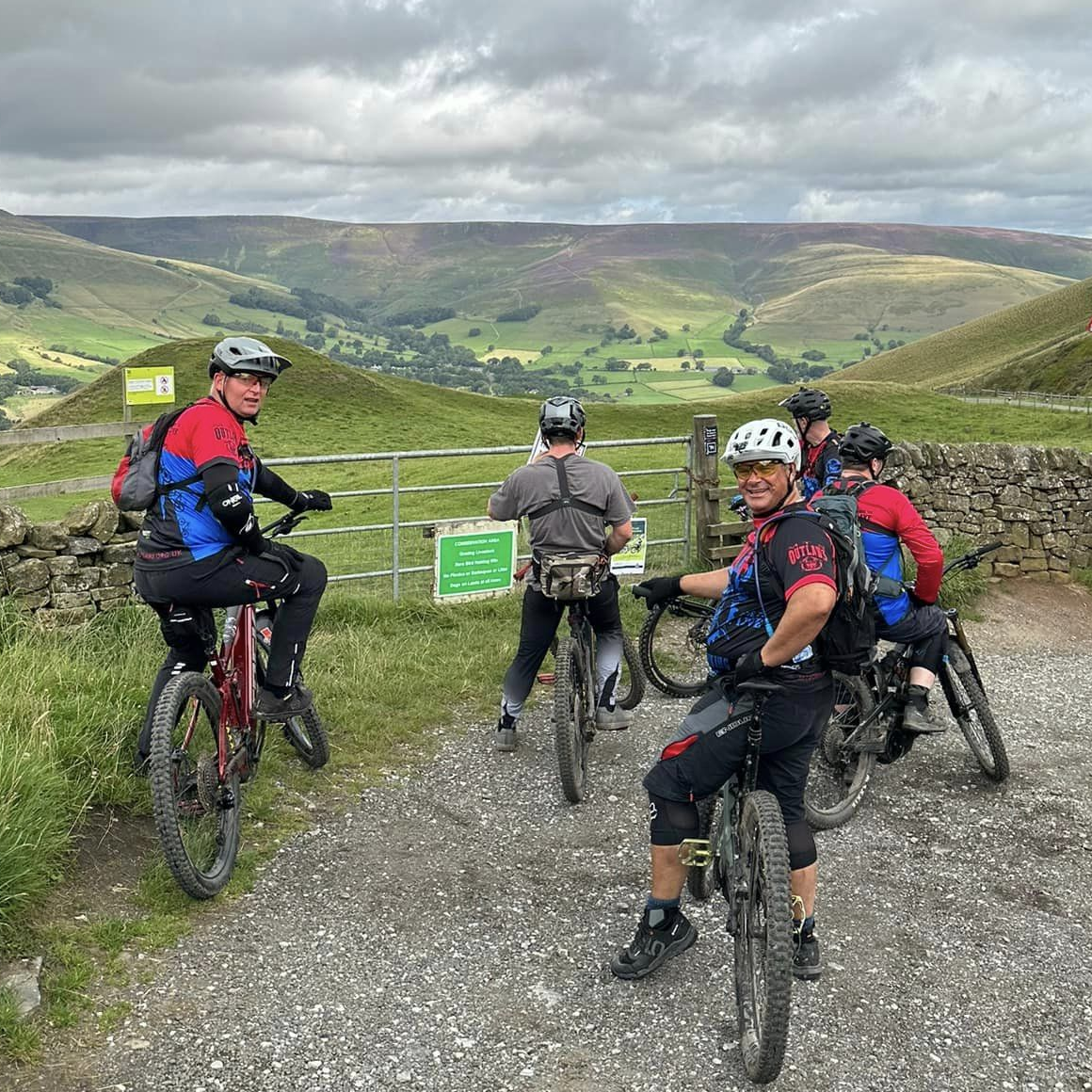 Where we ride
Describing the types of rides the club runs, Phil says: "MTB Outlaws is based in Nottingham, with regular rides across the region. Our regular local ride goes out from Edwinstowe and explores parts of Sherwood Pines, Sherwood Forest and neighbouring countryside and woodland. We also regularly visit neighbouring counties and managed trail centres and AONBs as often as possible."
It's a pleasure and a privilege to support the MTB community

Phil King, club manager, MTB Outlaws
He adds: "The Peak District is a favourite, given the terrain and accessibility. The club also completes at least one annual trip to the wider UK: Wales and Scotland.
"We routinely invite riders from other clubs to attend our rides. We hold charity events and raffles and seasonal events like our Halloween Ghost Hunt and the Christmas Charity Ride. It's a pleasure and a privilege to support the MTB community."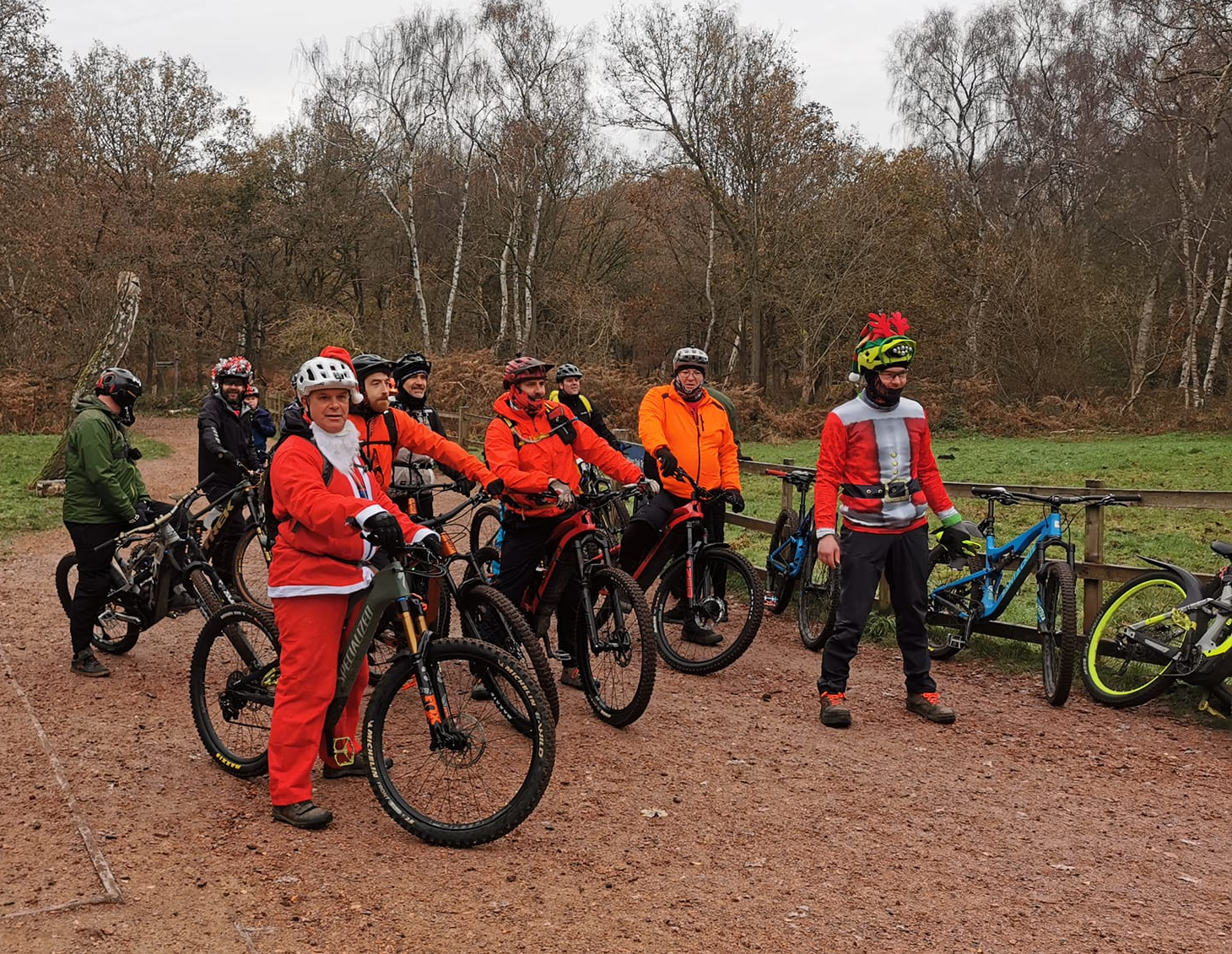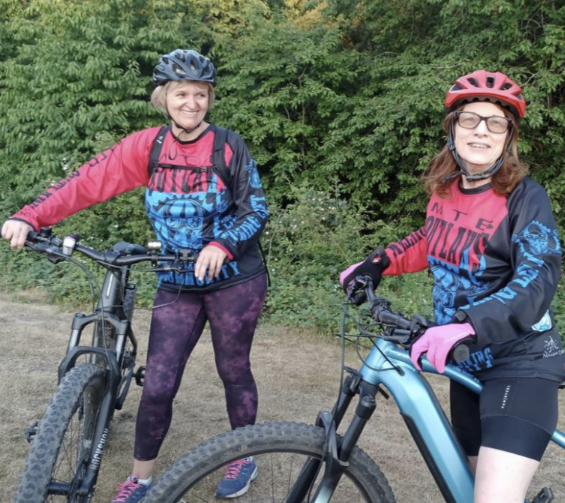 What we're most proud of
The group has much to be proud of, but Phil says: "I'm most happy to see riders return to the trails after time away. No matter the age or experience, there's always a ride to join. We continue to grow our membership and regularly receive feedback referencing the quality and enjoyment of our riders."
The club isn't without its challenges, though. Phil cites seasonal fluctuations in attendance and occasional negative press towards trail centres, with thefts reported from local trail centres.
"We offer one-to-one support and build relationships with local training providers and bike shops who offer our members discounts and special promotions. We regularly run outreach activities and promote the club at events and through social media. We sell merchandise and accept donations to cover our operating costs but this leaves very little to grow the club through promotion, outreach and recruitment."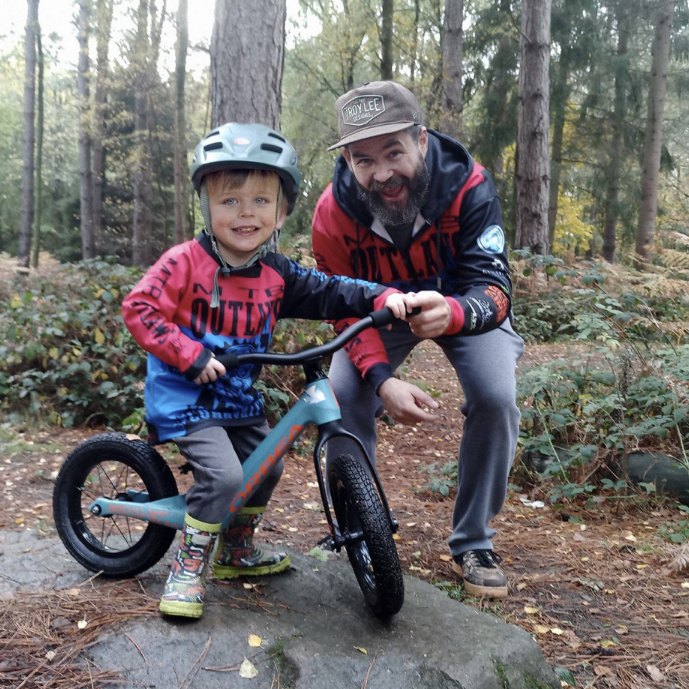 Favourite route
When asked to choose a favourite route, Phil says: "A club favourite is one we call the Greyhound Run, named in memory of our dear friend and Outlaws ride leader Paul Brunt, who very sadly passed away in 2022.
"The route starts from our local pub The Robin Hood in Edwinstowe, and utilises bridleways and Route 6 of the National Cycle Network, taking in parts of Sherwood Pines and neighbouring woodland before returning to the pub for a customary beverage and Paul's favourite, a steak cob!
"It's around 13 miles and suitable for novice and above riders. Paul developed the route to help new and returning riders test their skills and grow in confidence. He routinely offered to support individuals in the community. We promote the ride every six-to-eight weeks in the spirit it was designed for. RIP Paul Brunt."