Inspiring cyclists: Cycling the North Coast 500 with Parkinson's
The former teacher from Lochgelly, Fife is cycling, skating, scooting or swimming 50 miles a week for 50 weeks in order to celebrate her 50th birthday – and to raise funds for charity.
Despite living with chronic pain and a foot that "feels like it weighs 10 tonnes" following a Parkinson's disease diagnosis three years ago, Janet completed the North Coast 500 on her own by bike. Described as 'Scotland's ultimate road trip', this is a 500-mile trip around the coasts of northern Scotland.
She has raised more than £5,000 for Parkinson's UK – a research and support charity that aims to improve quality of life for those affected by the condition.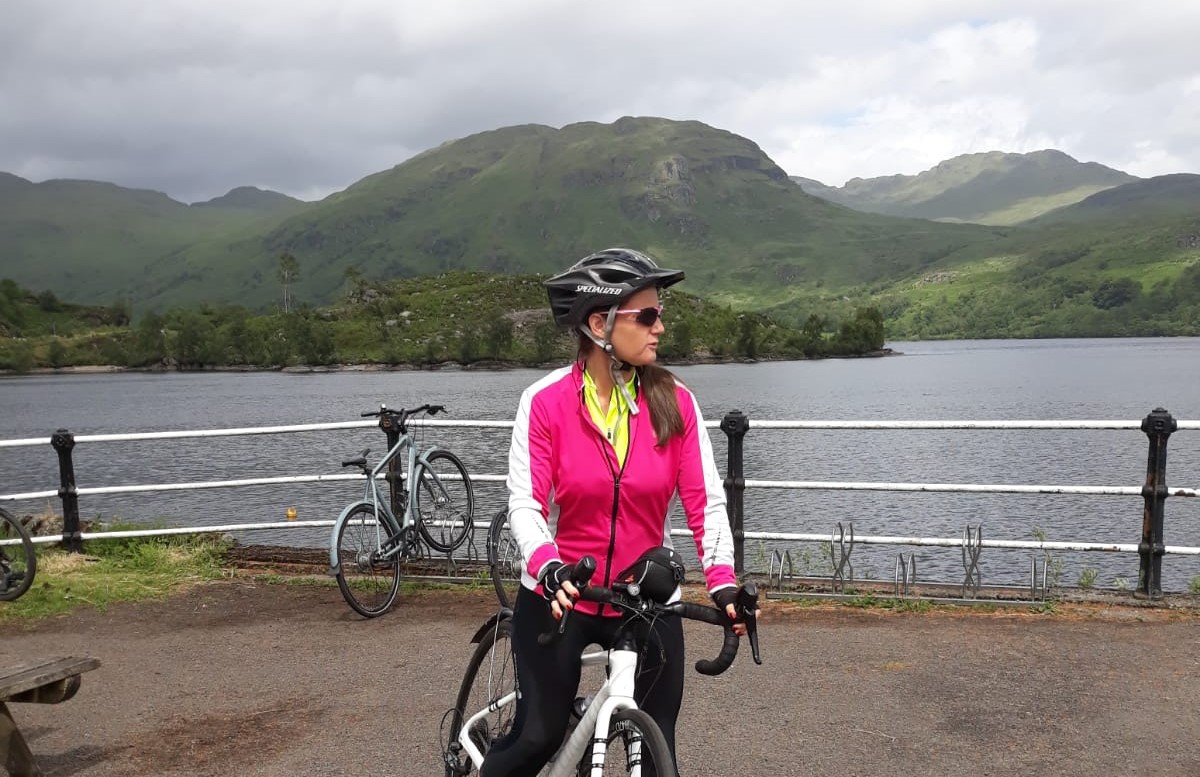 Parkinson's causes the brain to become progressively damaged over many years, causing slow movement, involuntary shaking and stiff muscles.
"My right leg feels like it's a log; there's just a lack of power," Janet explained. "I struggle with impact exercise so most of my activities are on wheels." Janet has also developed rigidity in one of her hands, meaning that changing gear is a constant struggle.
She set out on her epic ride from Inverness on 11 September and faced 30 to 50 mph winds. "I picked the absolute worst time of year. There were the remains of Hurricane Dorian and I was hammered by rain and wind," she said.
People were giving me donations as I went along … It restored my faith in humanity

Janet Kerr
At one point, Janet thought she would have to abandon her journey when she suffered an unexpected back injury. Another cyclist had accidentally run into the back of her bike and she had to sleep on the floor because sleeping in a bed was too painful.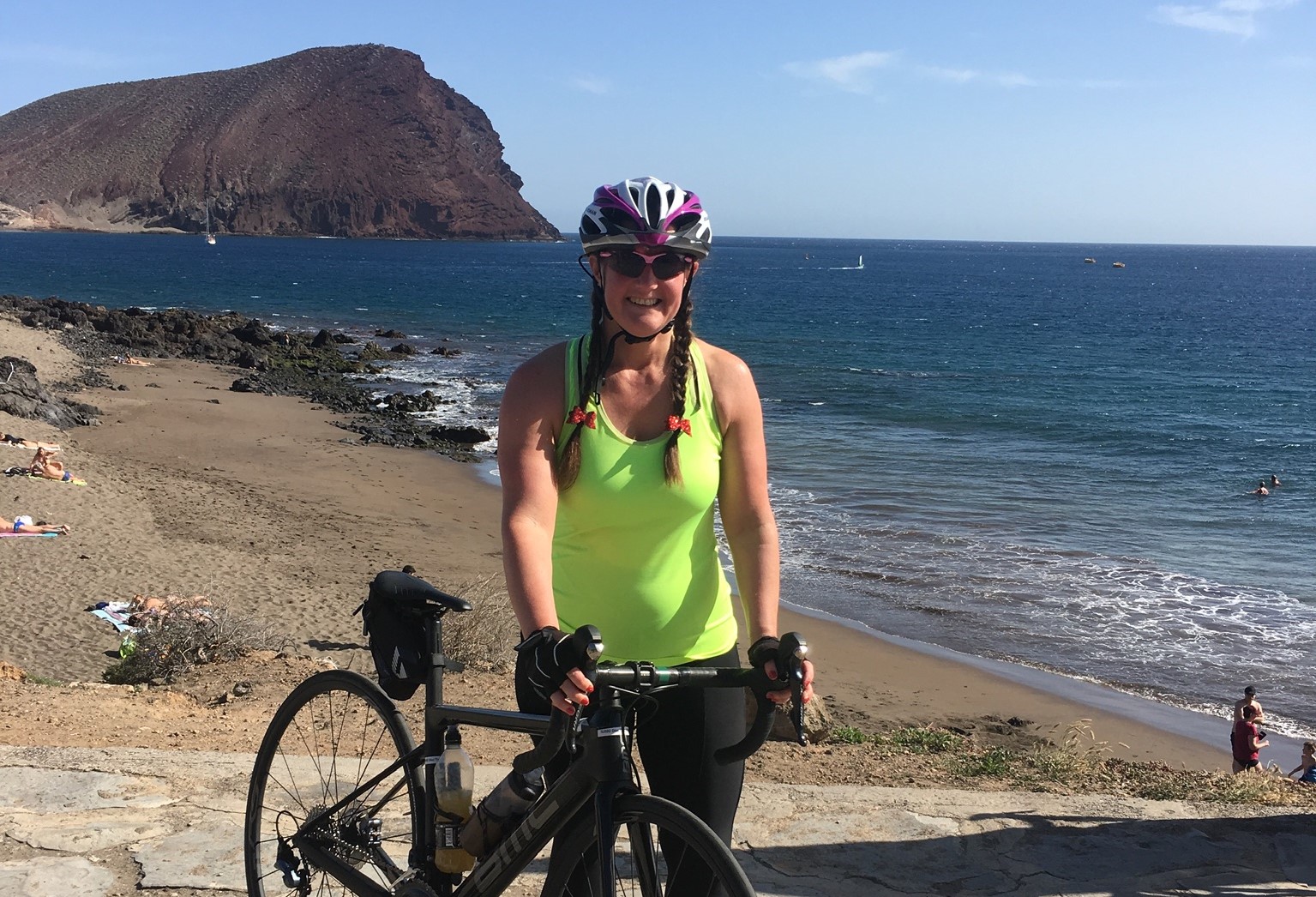 What pulled her through was the kindness of strangers; she said they "restored [her] faith in humanity". As Janet cycled around the north coast, she met many people along the way who donated towards her challenge.
On the fourth day, she thought she would have to give up because she was struggling with her bags. "Complete strangers in hostels were offering to take my bags to the next hostel," she said. "One guy came out of his way by 30 mins and picked my bag up. The kindness of strangers was overwhelming."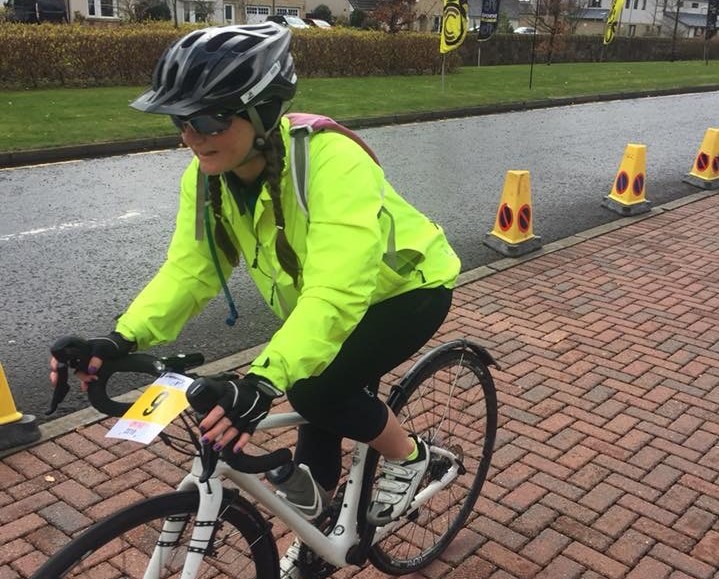 Several times, hostels took her in and gave her a boost when they could see that she was struggling to carry on. "One day, I was literally hypothermic and staff at the Applecross Inn saw I was in a bad way and took me in and fed and watered me," she added.
"Another day, I was struggling and thought I would have to give up. Staff at another hostel took my clothes and dried them. I had a nap and continued for the rest of the day."
I knew it was something I had to do on my own. I needed something to bring me out of the darkness and into the light

Janet Kerr
Janet experienced the generosity of others the most on her final day, when she cycled for 87 miles. A woman she chatted to at the top of a hill offered to let Janet rest in her home after completing the journey.
"She put me in a recliner, gave me a whisky and made me a gorgeous meal," Janet said. "I was so relieved I had completed it – I couldn't believe I'd done it. So many times, I nearly gave up … I knew it was something I had to do on my own. I needed something to bring me out of the darkness and into the light."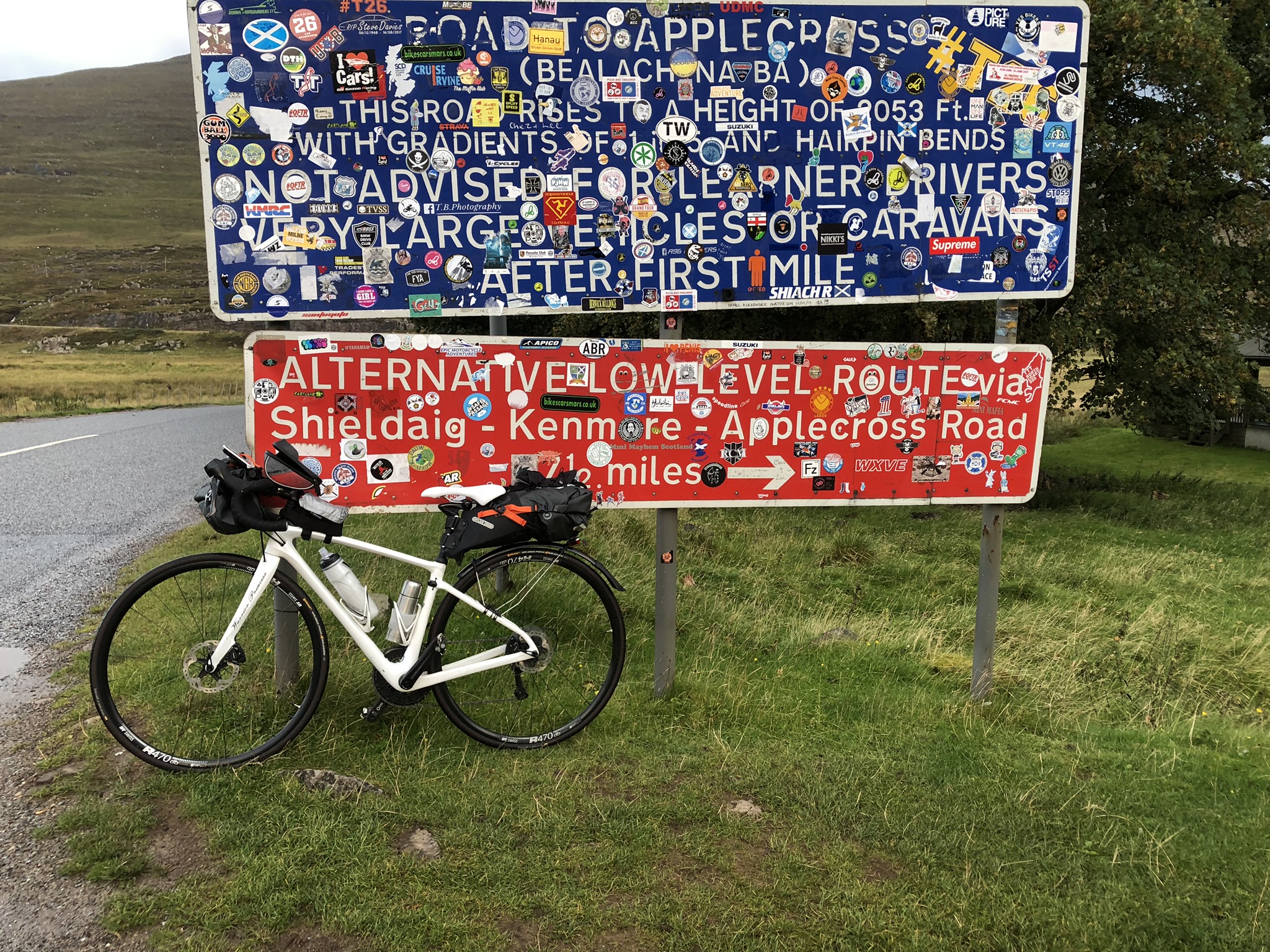 She's already planning her next challenge: in June 2020, Janet will pedal 290 miles from Geneva to Nice as part of a team of 45, raising money for The Cure Parkinson's Trust.
Janet's 50 miles every week for 50 weeks challenge has also included an abseil off the Forth Rail Bridge and the Kelpies Sk8-athon – 26.2 miles of roller skating.
Janet is due to complete the challenge on 23 December, just in time to put her feet up at Christmas.