Review: Fumpa and MiniFumpa battery pumps
Australian-made Fumpa pumps – both the regular workshop Fumpa and portable miniFumpa are tested here – aim to take the effort out of inflating tyres. They do just that, using a patented miniature air compressor and a rechargeable lithium ion battery to generate an impressive 120psi.
The larger model will inflate at least five 700×23C tyres to over 100psi, while the miniFumpa can manage two such tyres and will get both to the 120psi max. Fatter tyres need less pressure, which means the pump doesn't have to work as hard, so expect around half as many extra inflations when pumping mountain bike tyres to, say, 30psi.
Either pump will top up a tubeless tyre but neither is likely to seat such a tyre from scratch.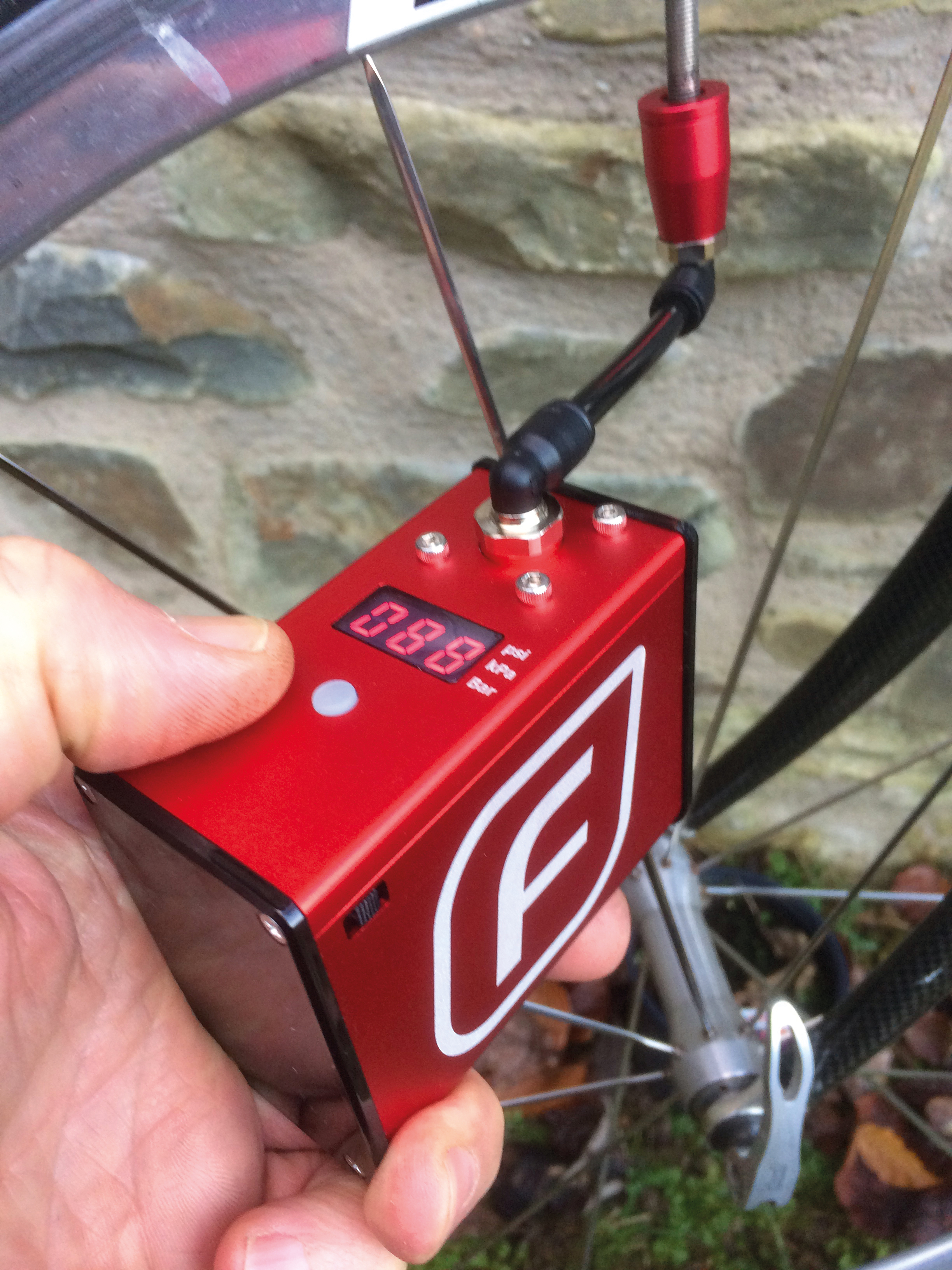 Both recharge from a USB port. A micro USB cable is supplied but no charger. A mobile phone plug will do the job, but Fumpa's literature warns against using 'cheap, counterfeit wall chargers' from 'sites such as Amazon', so beware.
Charge rate is the USB standard 550mA, so recharging the big pump takes around 3hrs from flat; the smaller one takes about 2hrs. Stored in a bar bag, the miniFumpa could feasibly be recharged from an on-bike dynamo-powered charging device while riding.
The miniFumpa's charging light goes out once full, while the larger model's does not. Instead, the digital readout, which also shows inflation pressure in Bar, kPa or psi, indicates 100% when the on-off switch is 'on'. Leaving the device turned on flattens the battery overnight. The miniFumpa has no switch, and is only 'live' when the operating button is in action.
The mini's press-on chuck only fits a Presta valve, while the larger version's will do Presta or Schrader.
First-time use is a startling combination of noise and vibration. This is followed at higher pressures by considerable heat as the device warms up; there's a thermal cutout to prevent damage. The Fumpa's hose-mounted chuck is tricky to push onto a valve with one hand. Pressure indicated on the Fumpa's gauge steadily drops once inflation stops, perhaps as air leaks out of the compressor.
Verdict
The miniFumpa is the more appealing of the two: it's easier to push onto the valve, charges more quickly, and has enough capacity for most home workshops. Although only 185g (the Fumpa is 380g), it's an awkward, angular shape for a pocket but would fit comfortably in luggage.
Other options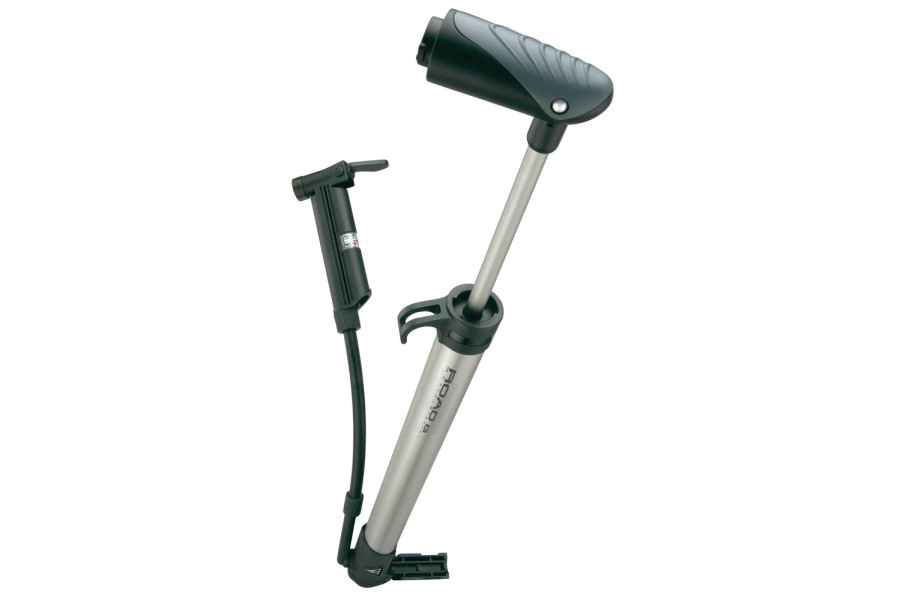 A mini-floor pump with a fold out foot that's capable of 160psi. Weighs 260g and measures 35×6×3cm.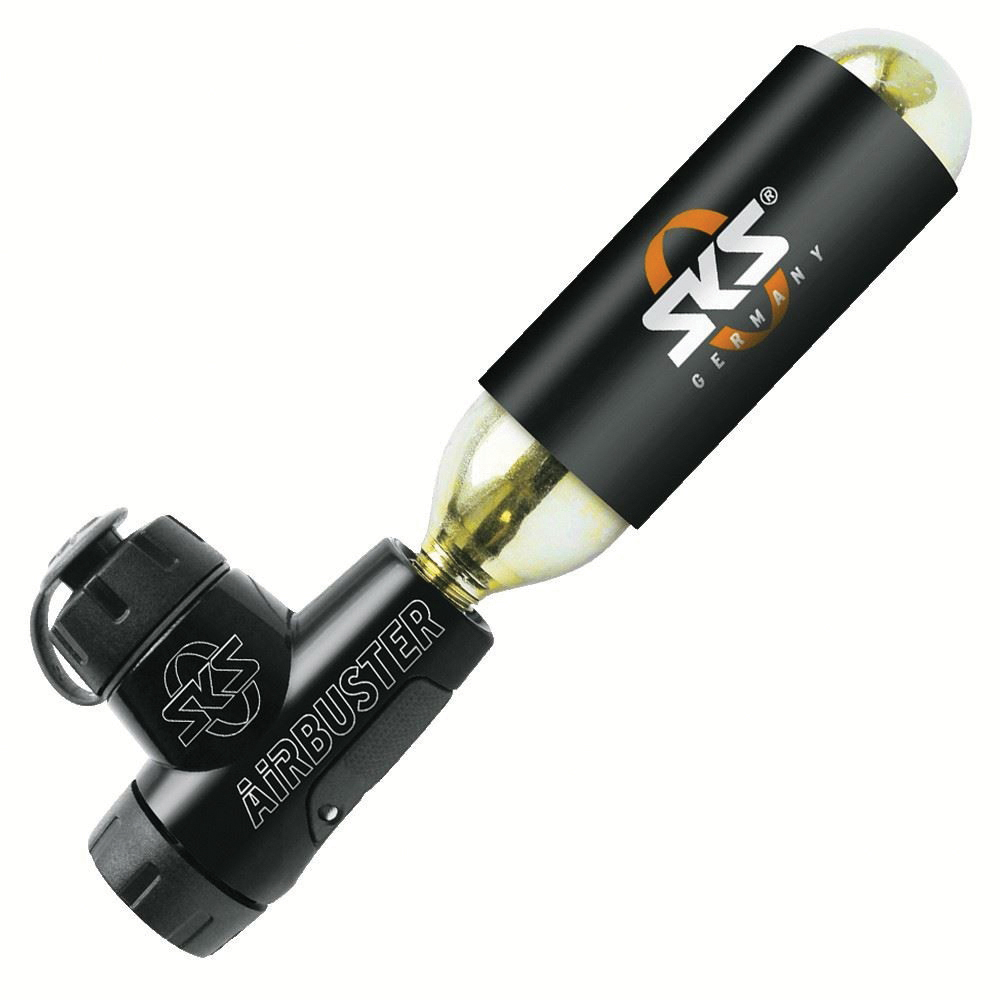 Pressure control regulator, compatible with 16g and 24g threaded CO2 cartridges.
First published in Cycle magazine, February/March 2020 issue. All information correct at time of publishing.