Can you buy a decent bike for £100?
Cycling instead of driving or using public transport can take some of the heat out of the cost-of-living crisis. Pedalling costs pennies per mile, as cycle commuters have long known. Now that it costs £100 to fill up an average family car with petrol, others are waking up to the savings that cycling offers. Cycling levels in England rose by 47% on weekdays for the five months to July.
'On your bike' is only an option, however, if you have one in roadworthy condition. For bike owners whose machine just needs some TLC, the Big Bike Revival and the Scotland Cycle Repair Scheme can help; we'll come back to these later.
As for those who don't own a bike: how much might they be able or willing to spend to get one, given the inflationary pressures in every other part of life right now? How about £100, the price of that tank of petrol?
A bike at that price has to be secondhand. You can't even buy a bicycle-shaped object from a catalogue shop for £100 these days. The least expensive 'proper' new city bike is, in my opinion, either Decathlon's City Bike Elops 100 (£199.99) or its 20-inch Folding Bike B'Twin 100 (also £199.99). I reviewed the folder last year when it was called the B'Twin Oxylane 100.
A cheap secondhand bike isn't just for someone who can't spend more. Most of us are feeling the pinch and there's value in having a cheap 'hack' bike that costs next to nothing to maintain and that you can leave locked up in town without worrying much about theft or damage.
If you have a son or daughter heading off to college, a cheap runaround is ideal because bike theft levels are high around universities. Or maybe you have a friend who needs a bike? Who better to help them start riding on a tiny budget than you, the local cycling expert?
Secondhand sources
Finding a good-quality secondhand bike requires a degree of luck. Even if you know what you want there's no guarantee it'll be available for a price, and in a place, that suits you.
Secondhand shops
You might find a bike at a charity shop or generic secondhand shop that isn't a derelict 'full-suspension' 'mountain bike' or a child's bike, and that doesn't need money and time throwing at it to fix it up. I didn't. I did once find a rideable Raleigh Record for £11 that I converted to singlespeed. Not this time.
Facebook Marketplace
A friend of mine bought a virtually unused 'mountain bike' this way for his university-bound daughter. It cost £40. The main advantage of Facebook is that you can narrow down the search to your own town so you can go and inspect the bike before purchase. You must have a Facebook account, of course. I don't (and don't want one) so I didn't pursue this.
Cycling websites
Cycling websites that list bikes for sale – such as the Cycling UK Forum, Singletrack and PinkBike – are good sources for higher-quality secondhand bikes and parts. You seldom find sub-£100 bikes on such websites because keen cyclists tend to buy decent bikes and look after them.
Online auctions
There are loads of bikes on online selling sites such as eBay and Gumtree, and it's easy to filter your searches by price and keyword so you're not trawling through endless unsuitable options.
You can also narrow the search to your local(ish) area, which is crucial when you have only £100 to spend. It costs £34 to send a boxed bicycle across the country with Paisley Freight. That's a third of your budget! Sellers of sub-£100 bikes very rarely offer this facility in any case; it will be pickup only, so the bike needs to be nearby.
The second problem is that you have only the description and a few photos to go on. You can't inspect the bike before buying. If you later discover that a component or two needs replacing, the extra cost could blow a hole in your budget.
Nevertheless, I was hopeful I'd find something on eBay. I've used it often for bike parts. I 'watched' lots of bikes that were within 50 miles of me and put speculative bids on some of them – notably an Orbit Gold Medal singlespeed (which was in Driffield) and a Ridgeback Velocity hybrid (in York). I didn't win.
Bike recycling centres
The less you can or want to spend on a secondhand bike, the bigger the advantage there is in using a bike recycling centre. The bikes are sold as ready to ride so you shouldn't need to replace, say, brake cables or the chain. There may also be a warranty. The nearest bike recycling centres to me are in York and Hull: Recycle York and R-evolution respectively.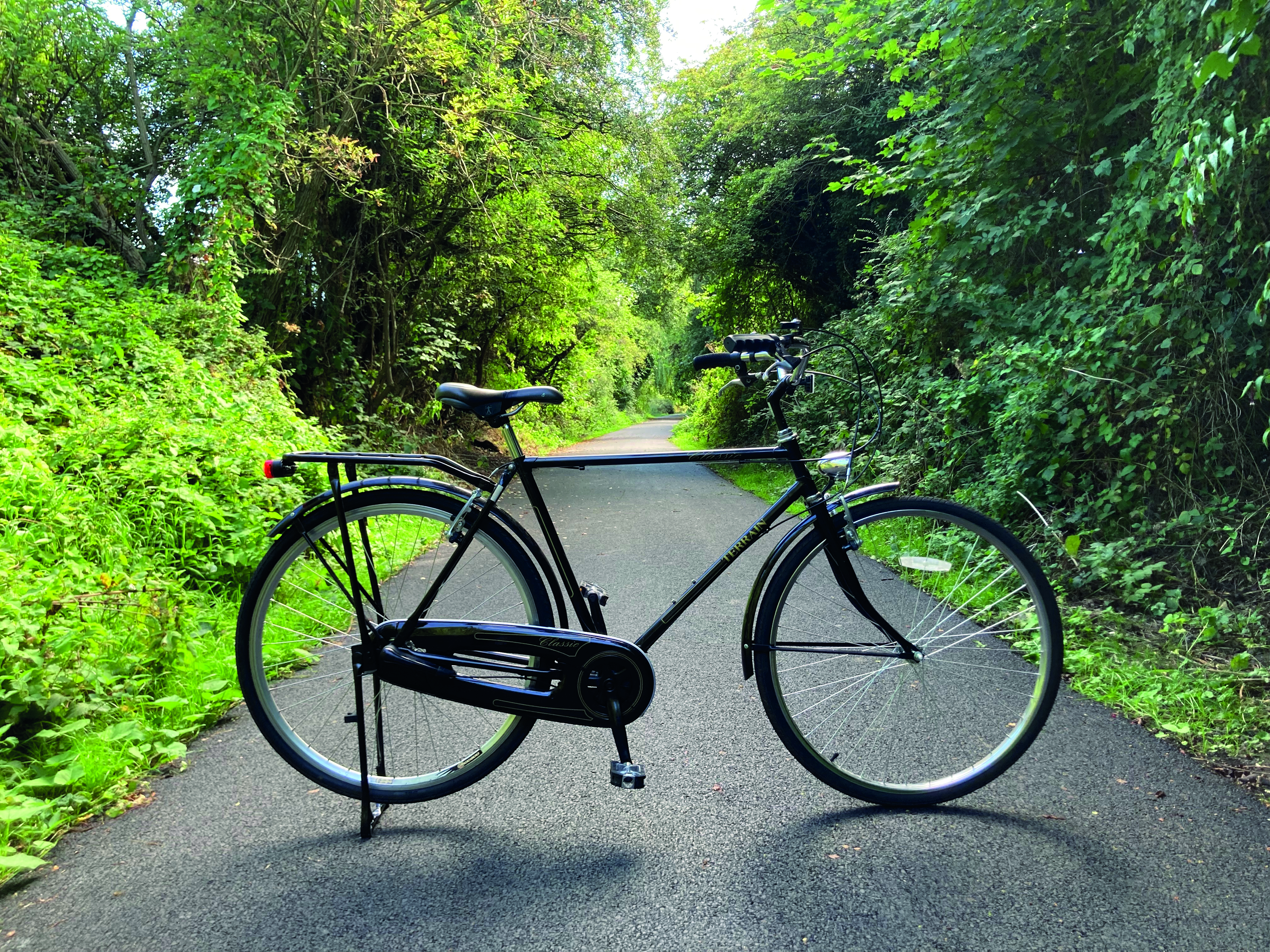 Buying the bike
Recycle York didn't have anything suitable in my price range when I was looking to buy. I'd seen some promising options on the website the weeks before, but presumably they'd been selling through quickly. R-evolution didn't have an online stock list so I phoned them. Yes, they had bikes costing under £100 in stock, suitable for 'riding around town' for 'an average height man'.
"The stock changes all the time," I was told. "The best thing to do is just come in."
Figuring that there wouldn't be a run on R-evolution's bike's first thing on a Tuesday morning, I booked return tickets to Hull (£18.10), gambling that I'd find something. Unlike TransPennine, which serves York, Northern doesn't require bike reservations. That meant I could take any train home rather than having to rush or wait for a specific service.
From Hull station, R-evolution's base in Trinity Market is a short walk. It was as quiet as I'd hoped: one staff member was selling a bike to the only other customer; another was fixing a bike on a workstand.
The collection of bikes for sale was smaller than I'd anticipated but I lucked out. In among the children's bikes and the mountain bikes that were out of my budget, there were a couple of practical models: one with a step-through frame and derailleur gears; and an imposing roadster with a five-speed hub gear, rack and mudguards. It was £99.
It looked like a bike that had aged but seen little actual use. The tyres had some superficial cracking in the sidewall rubber but the tread and even the sprues from the mould were unworn. Rust had been largely removed. Cables looked to have been replaced. The hub gear worked.
I bought it, only then finding out that it came with a three-month warranty, during which period I could bring it back for free tweaks and repairs (aside from things like punctures).
I cycled back to the station and caught a train home.
Ready to ride
Whenever I've bought secondhand bikes in the past I've had to do a fair amount of upgrading and assembly. This roadster had been through more than 20 mechanical and quality control checks before I bought it. All I really had to do was raise the saddle and handlebar so it fitted me better. I also toed-in the (functional but noisy) brakes.
There were only two problems with the bike: the leather saddle and the traditional bell. I'm uncomfortable with leather saddles, literally because this one didn't suit my bum and figuratively because I'm vegan. The bell, meanwhile, looked great but jingled and jangled constantly, driving me nuts. I swapped it for an old ping-bell I found in my workshop.
I also had a spare non-leather saddle of suitable width and padding for an upright roadster. The upper was torn but not so badly that some electrical tape couldn't fix it well enough. This saddle wouldn't fit on the bike's plain seatpost or in its twin-rail clamp, so I looked for suitable clamp on eBay. Success: I found one for £4.99 delivered. To offset the cost I put the leather saddle on eBay.
That yielded a mere £3.20 (plus postage), bringing the bike's cost to £100.79.
As I wanted to use the bike for all my local journeys, I needed to add lights. R-evolution would have sold me a set at a good price – and did offer – but I had some spares at home: an AXA Basta Classic front battery light and a rack-mounted battery rear light made by Ikzi (no, me neither). Although these didn't cost me anything upfront, their combined value would be about £25.
Ever since I bought the bike in August I've been riding it daily. It's heavy, of course, and for a hilly town it's overgeared; I've mostly been using just the three easiest of its five gears. Yet it's very comfortable to ride, especially in normal clothes. There's a reason the Dutch use roadsters.
Most of my journeys have been short urban trips of two or three miles. I also did a 15-mile ride wearing a suit (to attend a funeral). This wasn't a problem on a bike with a chaincase and mudguards.
The bike rides best at a stately pace, with a slower cadence. It's not significantly slower than sportier bikes for very short trips, however, because some time is recouped at the start and end of journeys. There's no need to look for special shoes or cycle clips, or to fit or remove lights: just jump on and go.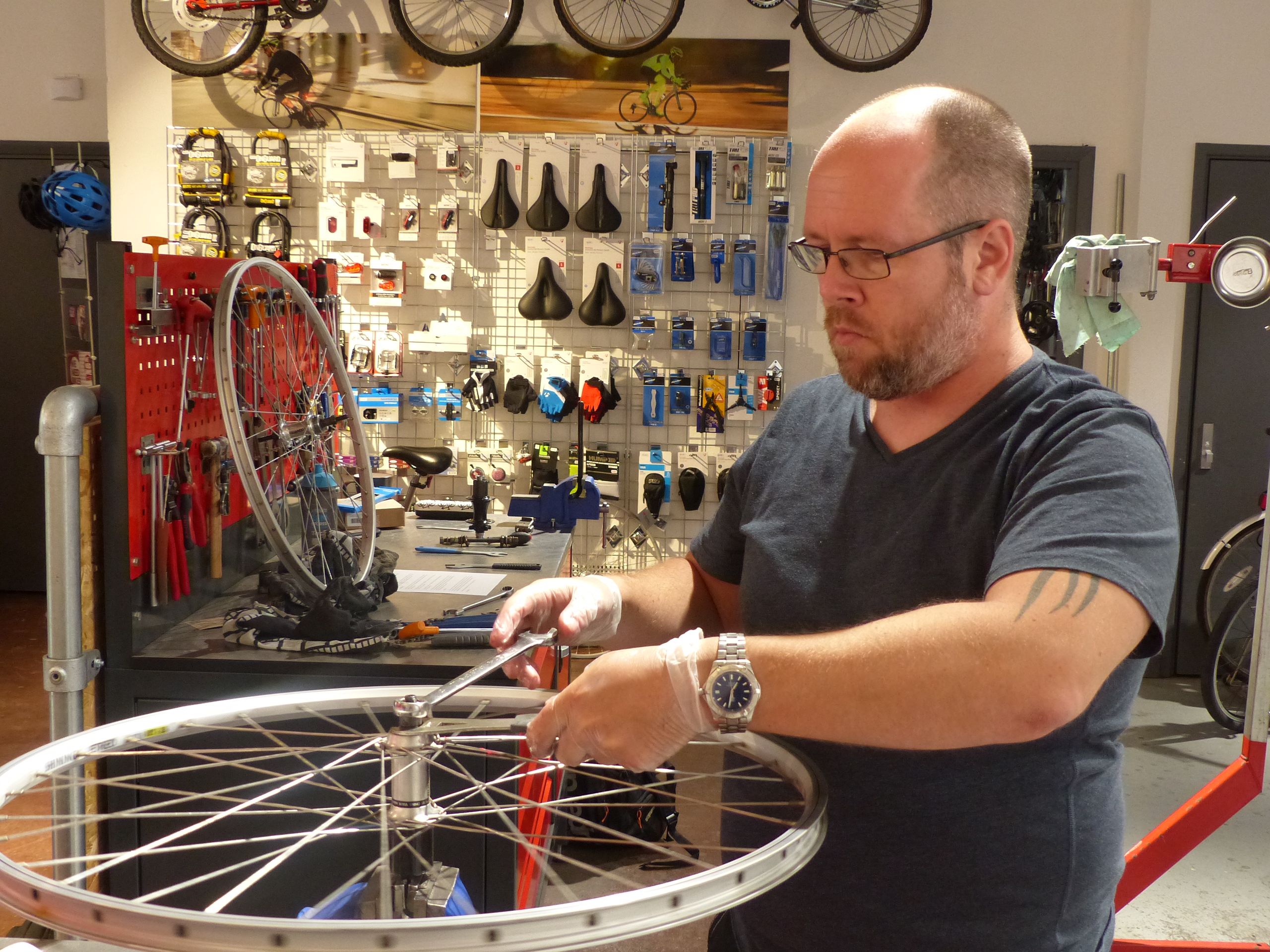 Big Bike Revival
So far we've looked at one side of the money-saving coin: what it's like finding and buying a budget secondhand bike as a customer. Now let's look at the other side: selling, repairing and promoting the use of older bikes.
R-evolution in Hull is part of Cycling UK's Big Bike Revival (BBR) scheme. Some other BBR partners across England are also bike recycling centres. Not all are; the scheme's primary focus is, as the name says, more about reviving people's bikes and their interest in using them.
"The main purpose of BBR is to encourage people who have bikes but don't use them to start cycling again," said Susan Keywood, project manager for Big Bike Revival England.
"We think the best way to encourage people to cycle in their local areas is to have locally based cycling development officers who work with local groups that run free events and activities on the 'fix, learn, ride' model. There are cycle maintenance classes, learn-to-ride and cycle-confidence sessions, and led rides. With fuel prices rising considerably, that's a real incentive to leave your car behind and get on your bike instead."
Big Bike Revival is aimed at people who aren't regular cyclists, as opposed to Cycling UK members. I asked Susan if there were any ways Cycling UK members could help – perhaps by donating a bike or their time, or by helping publicise the scheme.
"All of those!" she said. "We have members who volunteer for some of the projects but they could always do with more. If there's a group near you, it's worth getting in touch and offering to help. You could help run led rides or with some admin or IT tasks, or even with promotion of their events on social media or by putting up a poster in a local shop. And local recycling centres are always happy to receive quality bikes as donations.
"It's especially good to have members from ethnic minorities helping out as that encourages other people from those groups to take part too."
Scotland Cycle Repair Scheme
The Scotland Cycle Repair Scheme also helps get unused bikes back into circulation. It does so by providing owners with £50-worth of free repairs. Whether someone has an old bike in a shed or has just bought a secondhand bike that they lack the tools or skills to fix, the Scotland Cycle Repair Scheme (SCRS) could help them start riding.
"It began as a pandemic response," said Suzanne Forup, Cycling UK's head of development, Scotland. "It's now very much a post-pandemic, cost-of-living crisis response. People who wouldn't be able to afford to have their bikes fixed are now getting it done.
"The SCRS provides people with more than just a fixed bike. I'm reviewing our impact report at the moment. Here's a quote from one cyclist whose bike was fixed: 'SCRS made me feel like I deserved to be here and that I wasn't alone.'"
The scheme isn't only reaching people on lower incomes. "We're seeing people in higher income brackets still feeling the pinch," said Suzanne. "The benefit of having a free repair means that people who are maybe not completely skint, they're not risking anything having their bike fixed. They might be able to afford it but they wouldn't do it if it wasn't free."
The Scotland Cycle Repair Scheme doesn't sell recycled bikes but Suzanne was unequivocal about the need for unused bikes to be out on the road instead of in storage. "Donate bikes," she said when I asked her what Cycling UK members could do.
"Anything that people can do to get a non-used bike out of their own possession and donated to a bike recycling charity is worth doing. Or if they know someone who could use it, just give it directly to them. If you have 10 bikes and three aren't being used, think about donating those."