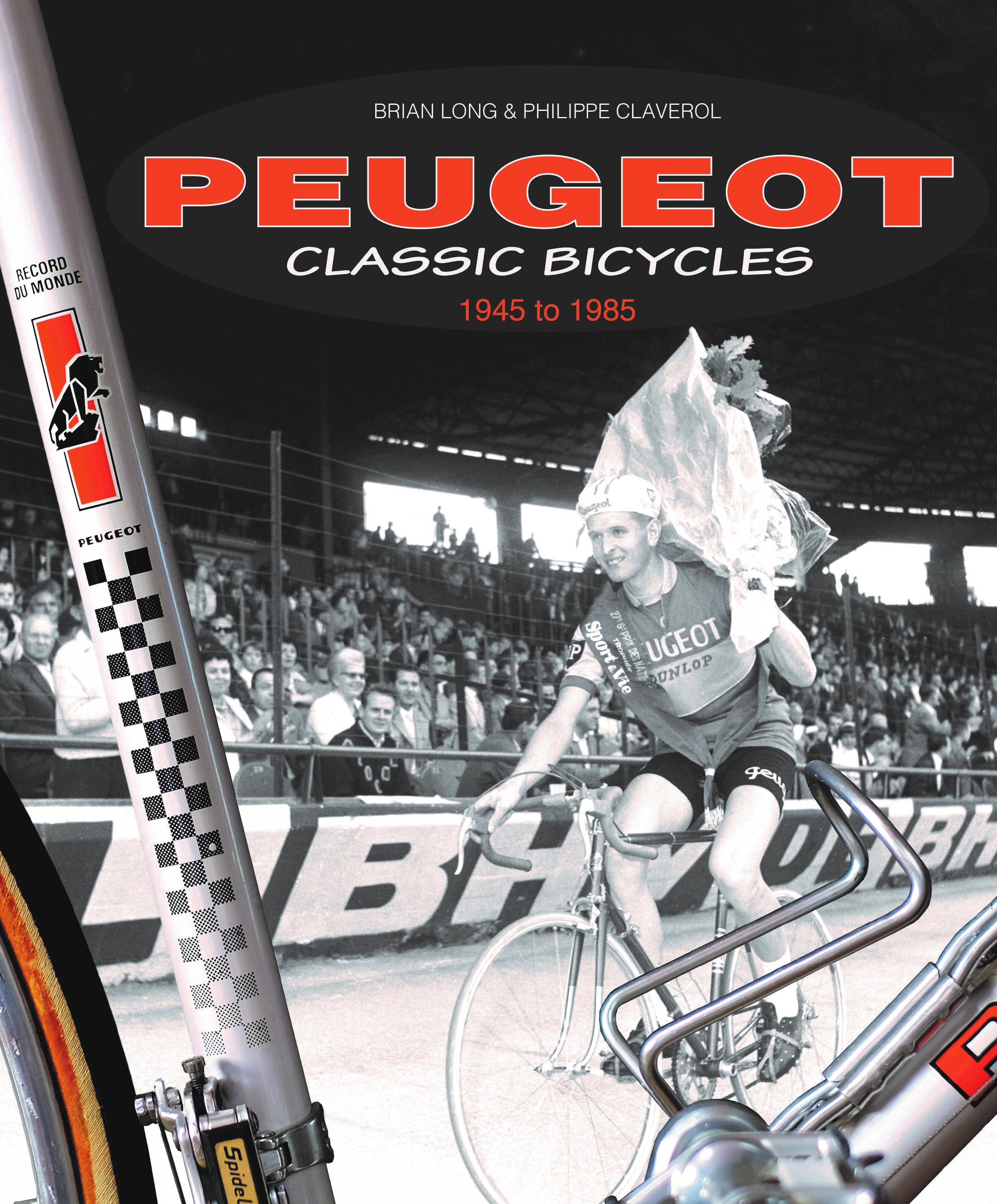 Peugeot: Classic Bicycles 1945 to 1985 by Brian Long and Philippe Claverol
This hardback blends advertising and racing pictures with a thoroughly researched history of Peugeot Bicycles. The focus is on the dates in the title but it starts with a wider overview, then focuses on the brand's road racing palmares and enviable team rider lists (Merckx, Simpson, Roche, Thevenet). It's more than just a history of racing successes, although we're reminded that the brand remains the most successful cycle racing team of all time. Worth a read.
Ross Adams, Cycling UK's head of e-cycle direct delivery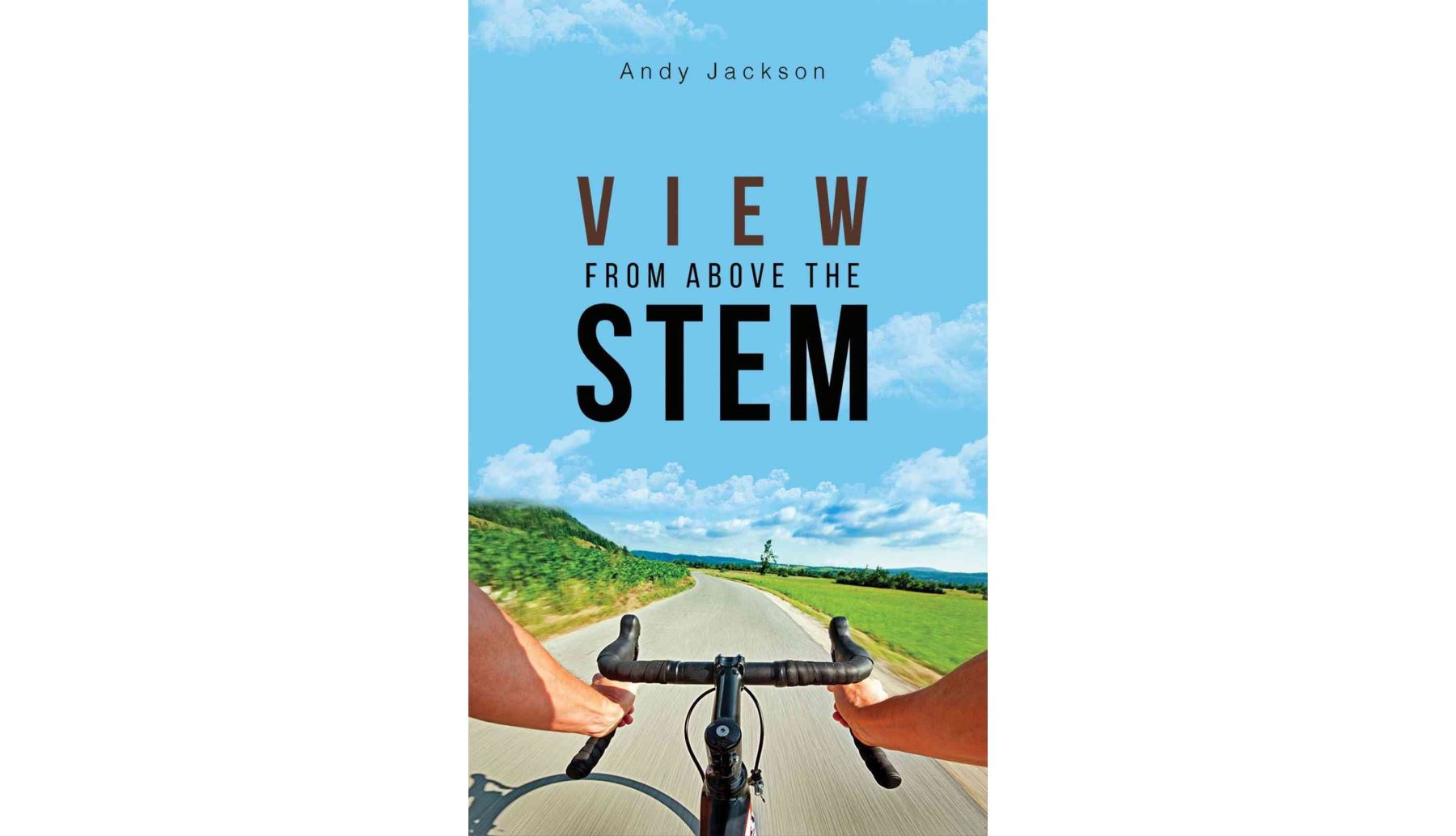 View from Above the Stem by Andy Jackson
This is a light-hearted dip into various aspects of cycling, mainly competitive ones such as time trials, road race mountain stages and track racing, but also touring. Andy sees something funny in all of them. While he purports not to take himself seriously, it reads like he's seriously obsessed with cycling. It's amusing in parts but it feels like it's trying a bit too hard. It could be a good read for the newbie who wants to know what makes really keen cyclists tick.
Review by Roland Seber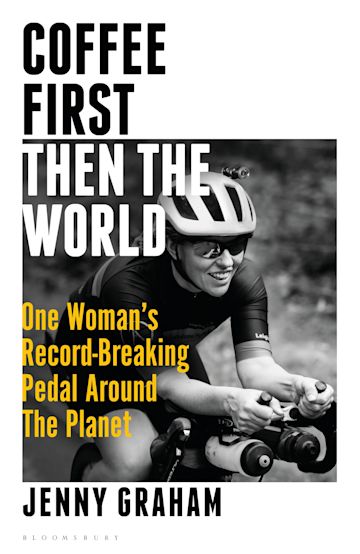 Coffee First, Then the World by Jenny Graham
In 2018, Cycling UK member Jenny Graham smashed the round-the-world cycling record by three weeks. I coordinated her PR support from Cycling UK's press office throughout her 124-day, 18,000-mile journey, and through the media frenzy that followed. She checked in with us occasionally, sending long voice notes or video messages, which we shared for her. But it was hard for me at the time to really know how she was doing.
This is why her book is such a joy to read for me: it fills in all the things I longed to ask her when she called but I knew she was too exhausted to explain. I knew her solo journey was long, lonely and unsupported, but in the book, she seamlessly weaves together not just the nitty gritty of the adventure but explains with wit and inspiration what led her to take on the physical and mental challenge. She also describes the joy it gave her.
The book is an honest, straight-talking account of the realities of what it takes to break the record and not break your spirit. It has laugh-out-loud moments, awe-inspiring landscapes, a myriad of examples of the kindness of strangers, and some nail-biting near misses.
What's the best bit of the book? Maybe page 269 where she says a massive thank you to Cycling UK (obviously I am biased!).
The journey gave Jenny a new perspective on the world, and her book gives us a chance to look at what she learned and be reminded that we all are more capable than we think we are. Her advice not to forget to enjoy the journey is invaluable.
Review by Victoria Hazael, Cycling UK's digital content manager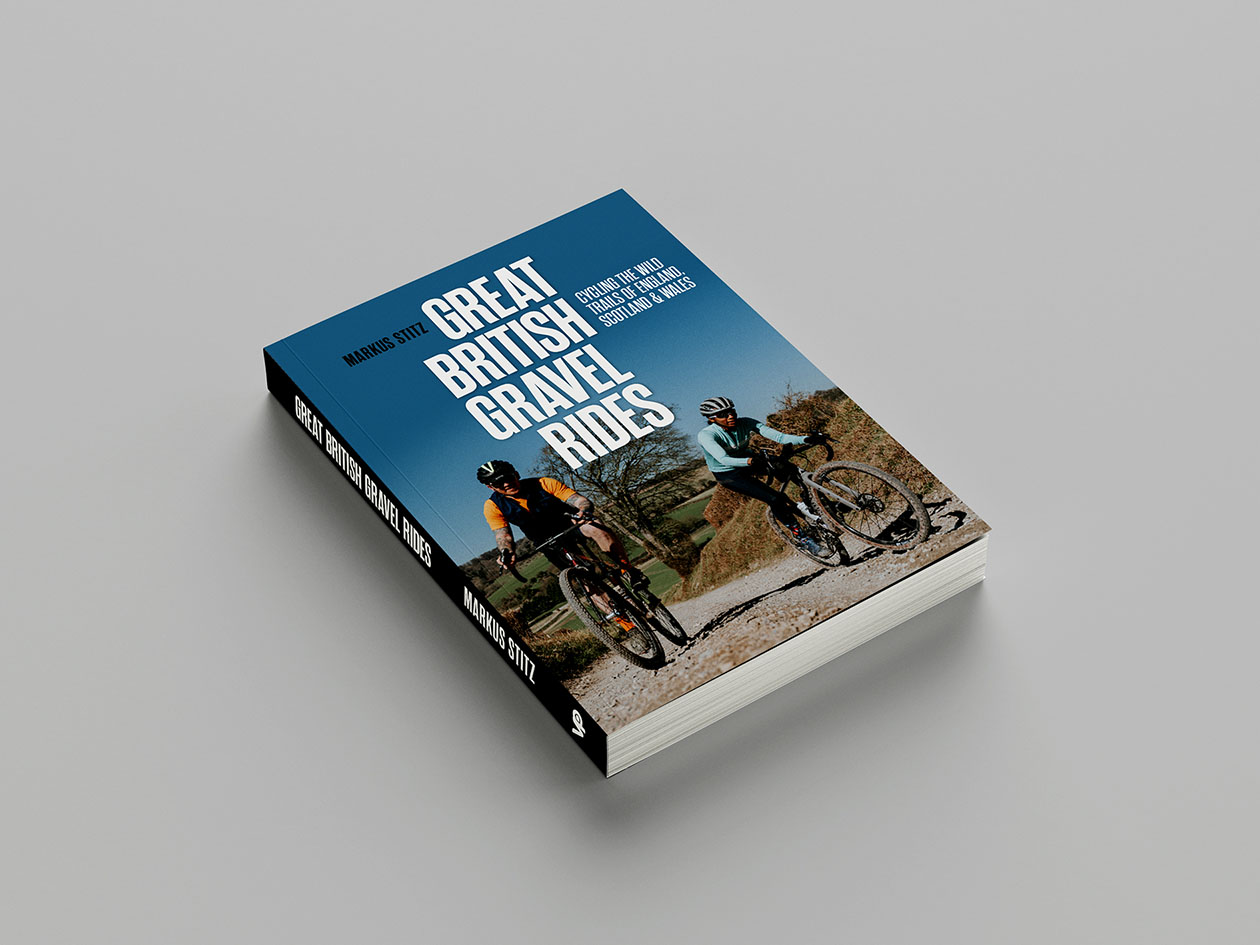 Great British Gravel Rides by Markus Stitz
Britain and gravel: five years ago these two words would scarcely have been used in the same sentence. The gravel bike boom has changed that. While this kind of riding has arguably been around ever since the bicycle was invented, more and more cyclists – perhaps fed up with the increasing number of cars on our roads – are taking to gravel tracks.
Finding such tracks can prove somewhat difficult. What may look like a good gravel track on a map could turn out to be a two-mile walk through a muddy field. Cycle magazine contributor Markus Stitz has taken the work off your hands with this book.
It showcases 26 rides all around Britain, as far north as Beauly on a Scottish coast-tocoast adventure and as far south as Exeter on the East Devon Trail. So wherever you live you shouldn't be too far from a great route. For each of his rides Stitz links up with local experts, such as Jami Wilson in the Lakes and Mark Beaumont in East Lothian. This provides some great local insights to the routes and area.
Each route comes with a map, a description, recommendations of where to stop, and a link to its GPX file. It also has some helpful tips about organising and setting off on one of these rides, from recommended kit lists to legalities and access rights.
What bike should you use for these routes? Markus Stitz's answer: "The bike you own is the best gravel bike."
Review by Jordan Matthews, Cycling UK's cycling development officer for Tyneside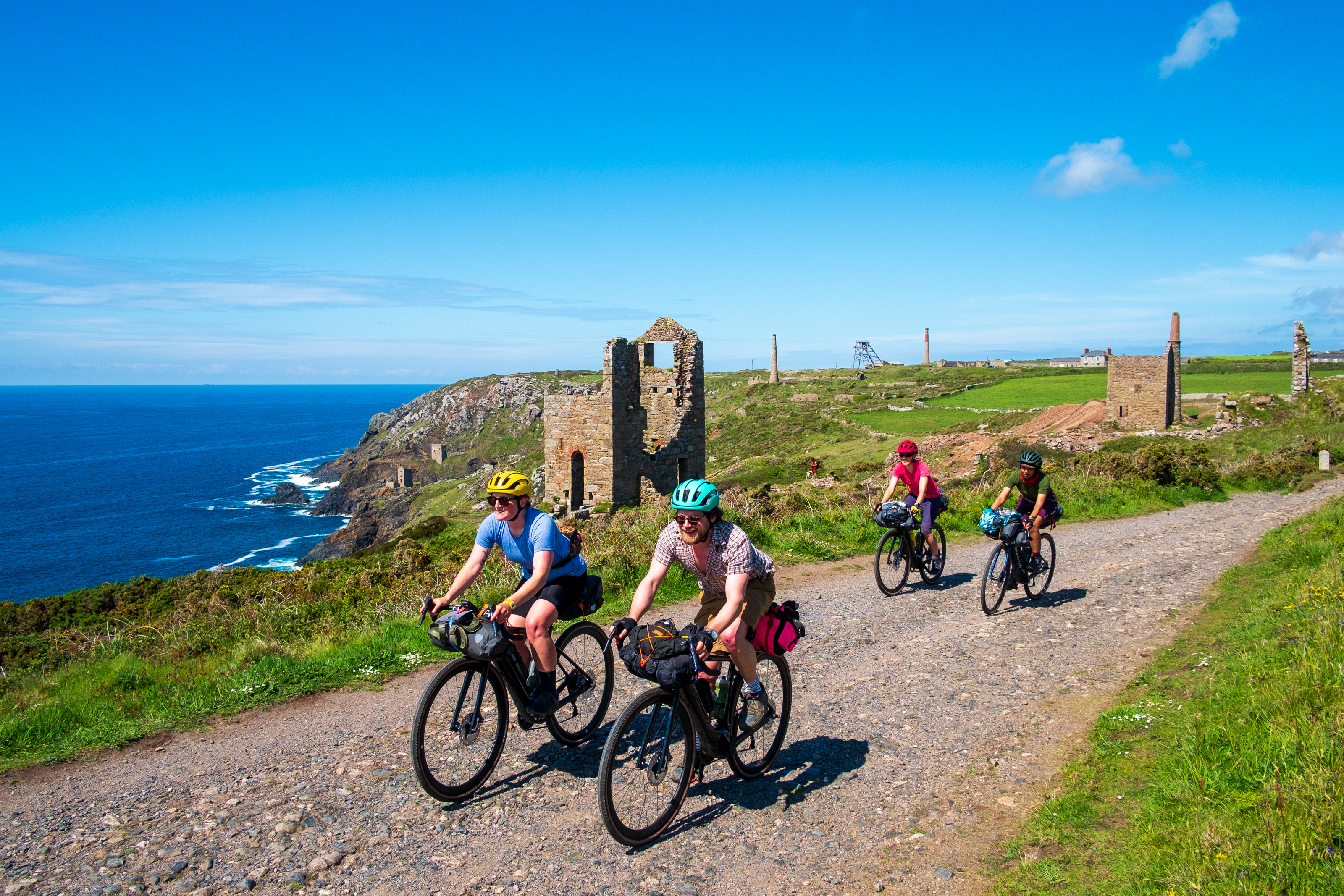 The West Kernow Way by Guy Kesteven
The West Kernow Way guidebook is designed to be used with the downloadable GPX, which is kept updated.
The guide includes suggested itineraries either for the full route or parts of it, but more excitingly introduces you to some of the sights and sites along the way – there are plenty.
It's a route full of interest and the guide will help you get the most out of it. It also references Cycling UK's important work on lost ways. Certainly a book to inspire exploration of West Cornwall.
Review by Bridleway author, Hannah Collingridge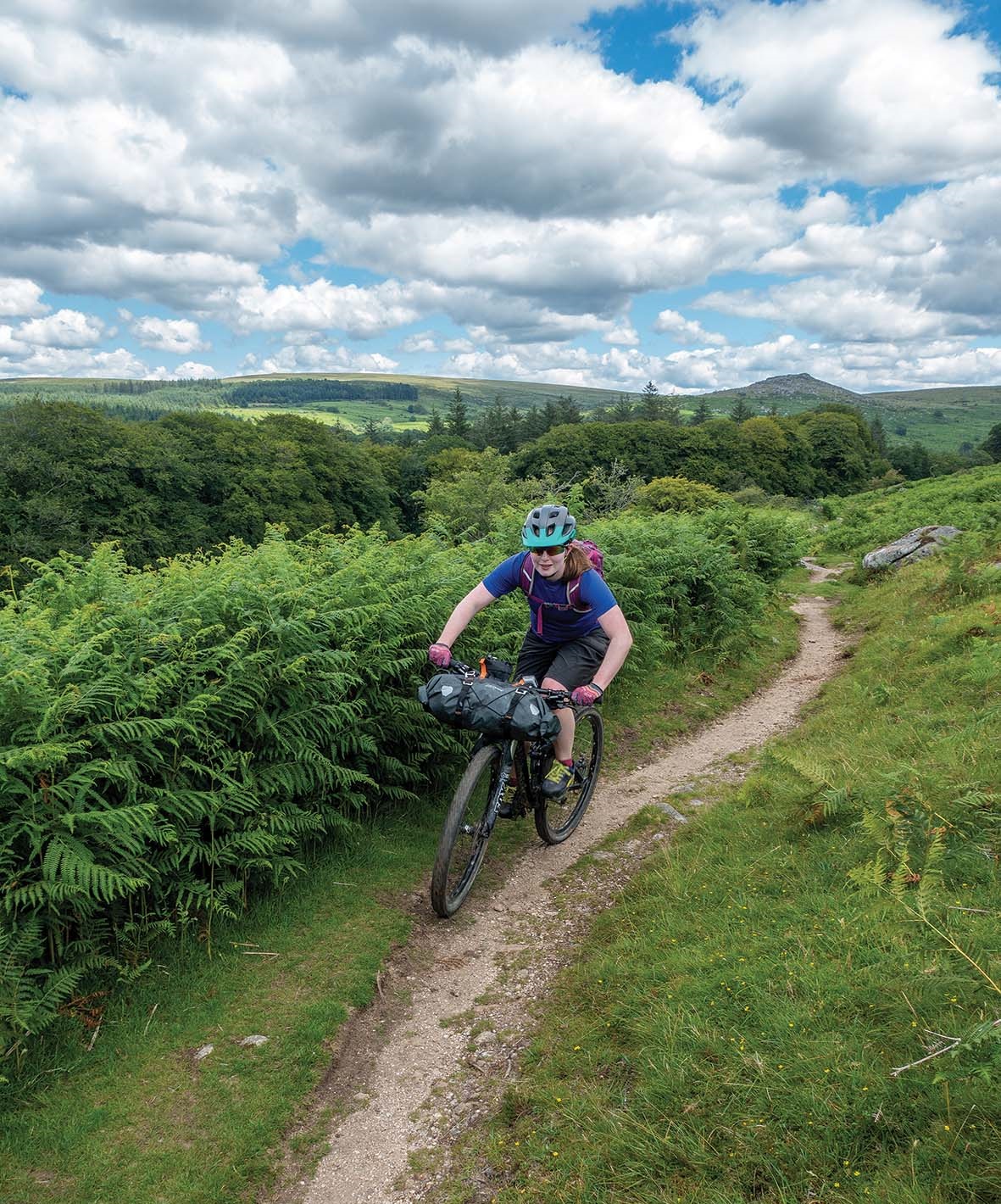 Bikepacking England by Emma Kingston
As bikepacking has grown in popularity (and fashionability), plenty of guidebooks have appeared. While it's small enough to slip in a frame bag (393 grams, for the weight weenies), this one is not light on information. It looks lovely, with masses of glossy, Instagram-worthy photos on virtually every page. Emma Kingston also provides plenty of useful information for both total novices and cycle tourers wanting to adopt a more streamlined approach for off-road adventures. There's advice on what to take and how to pack it while keeping your bike nimble enough to be fun to ride off road, plus tips on wild camping, wild swimming, safety, and how to leave no trace.
The 20 routes are arranged by region of England (including one on the Isle of Man). Most are 50-70 miles and suitable for a weekend adventure but there are also some longer and wilder trips, up to 125 miles across the North York Moors, that would warrant a proper multi-day trip. Rather than dry 'turn left here' instructions, each write-up begins with an evocative scene-setting cameo that drops you into the middle of the journey, before giving an overview of what to expect on the trip.
Maps are a little basic but GPX files of all the routes are available to download, and there are sidebars listing water, accommodation and food stops, along with navigation notes.
Review by Rob Kingston Cycling UK's former communications and media officer (no relation)
Eat Bike Cook: Food Stories and Recipes from Female Cyclists by Kitty Pemberton-Platt and Fi Buchanan
A valuable collection of female cyclists' recipes and food advice, this book celebrates the joyous connection between cycling and eating.
Particularly useful are the recipes for food to be consumed during rides, which give considerable thought to suitability for jersey pocket transportation.
Eat Bike Cook offers intriguing insights into the eating habits of a range of different cyclists, and makes a worthwhile addition to the library of riders whose food interest goes beyond nutrition.
Review by Lauren Baker, Cycling UK's cycling development officer for the East Midlands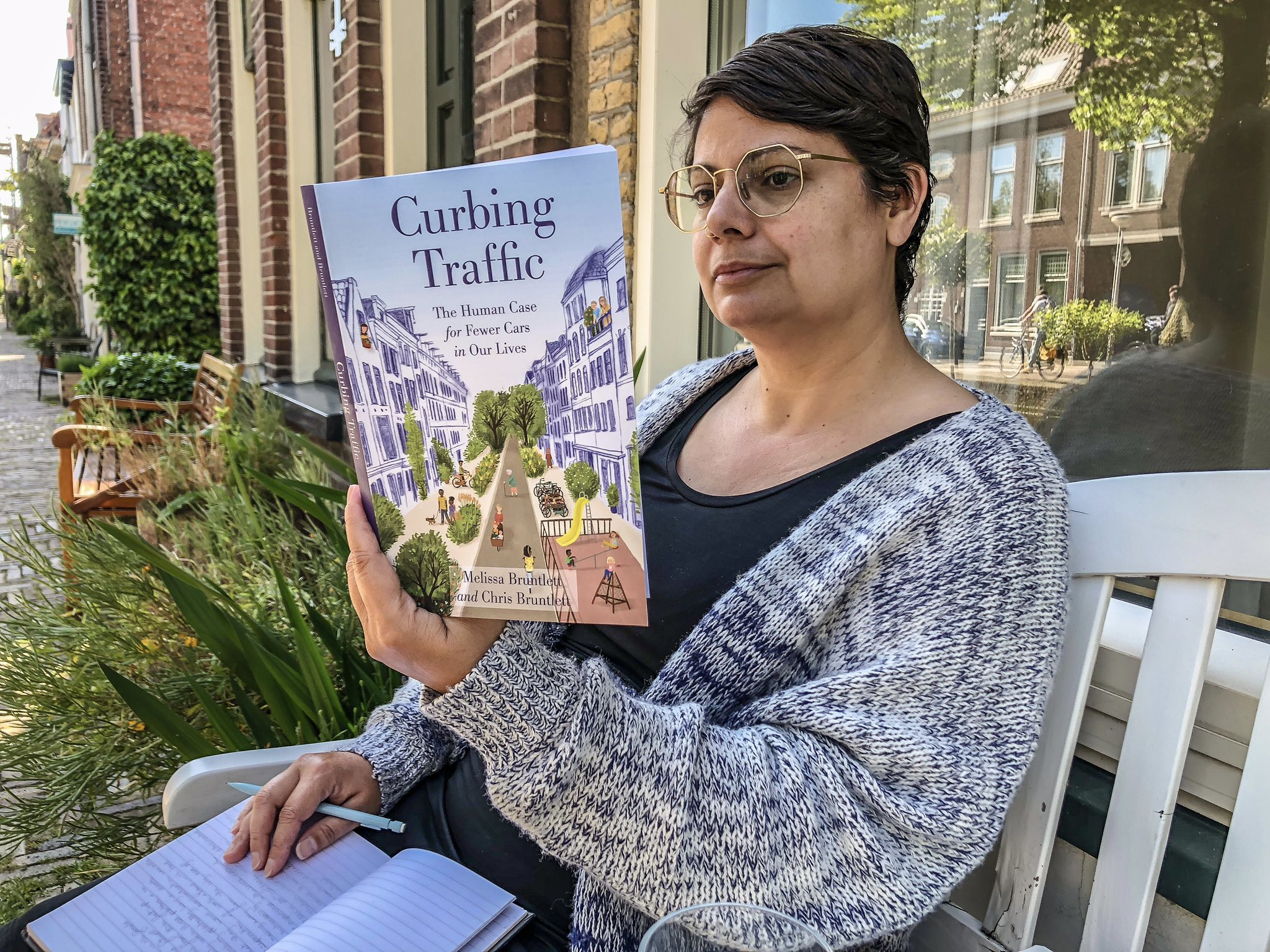 Curbing Traffic: The Human Case for Fewer Cars in Our Lives by Melissa and Chris Bruntlett
If you've published a book on urban vitality and cycling, you'd think moving home from car-heavy Vancouver to car-light Delft wouldn't tell you much you didn't know. But the Netherlands has energised the Bruntletts.
Probing Delft's magic as parents, commuters, neighbours, and advocates of streets for people, they weave together personal stories, planning manual, academic research and psychological insight.
It's everything you need to campaign for Delfts all over the UK.
Review by Cherry Allan, Cycling UK's campaigns information officer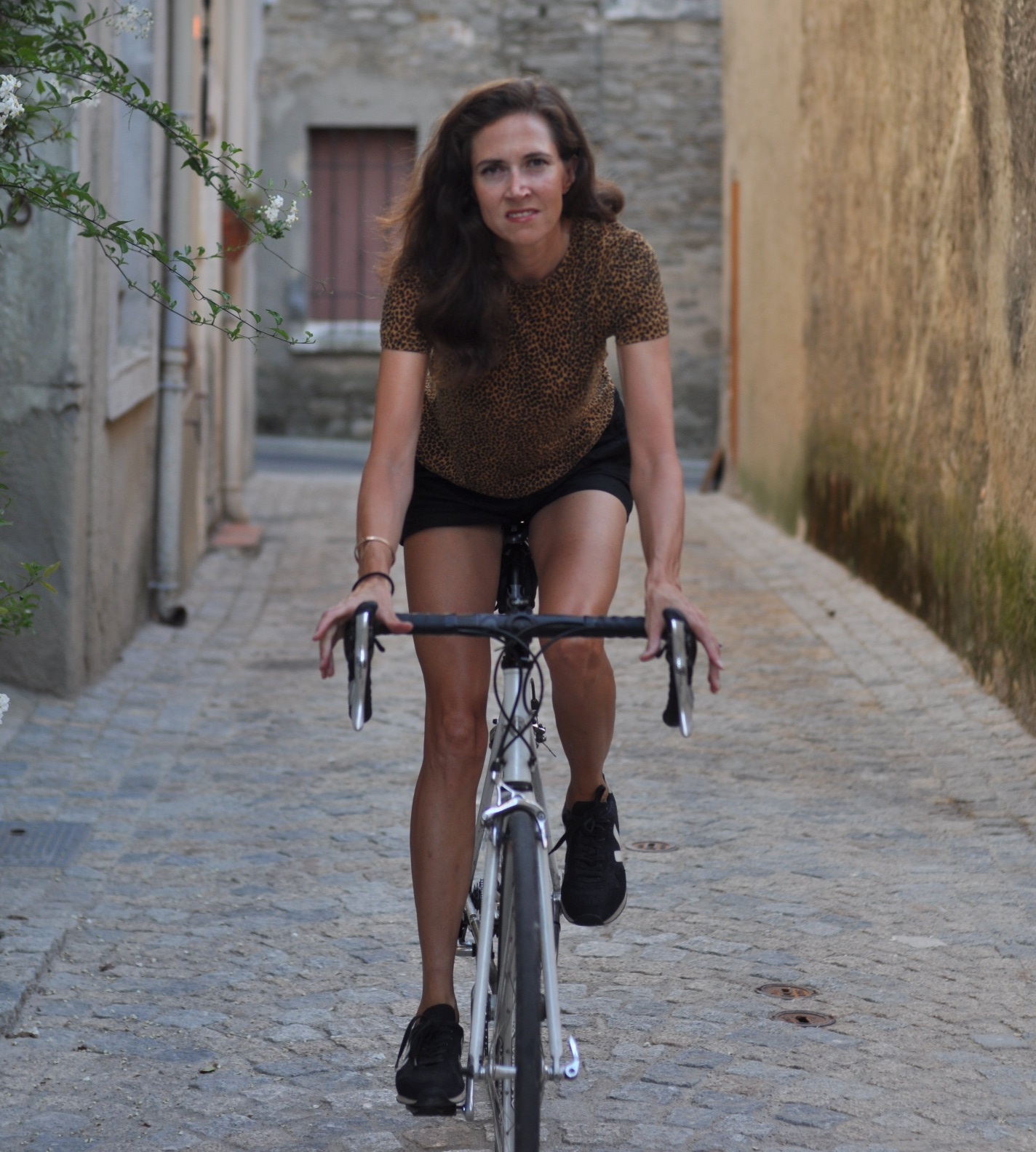 Revolutions: How Women Changed The World On Two Wheels by Hannah Ross
Hannah Ross explores the struggles and triumphs of female cyclists from the 19th century on.
Cycling has given women freedom to travel, explore and exercise.
American feminist Susan B Anthony credits the bicycle with having "done more to emancipate women than anything else in the world".
Ross tells us stories of trailblazers who battled against oppression and sexism to break records, challenge stereotypes and fight for suffrage. If we gave stars for our reviews, this book would get them all.
Review by Christina Bengston, Cycling UK's internal communications and media officer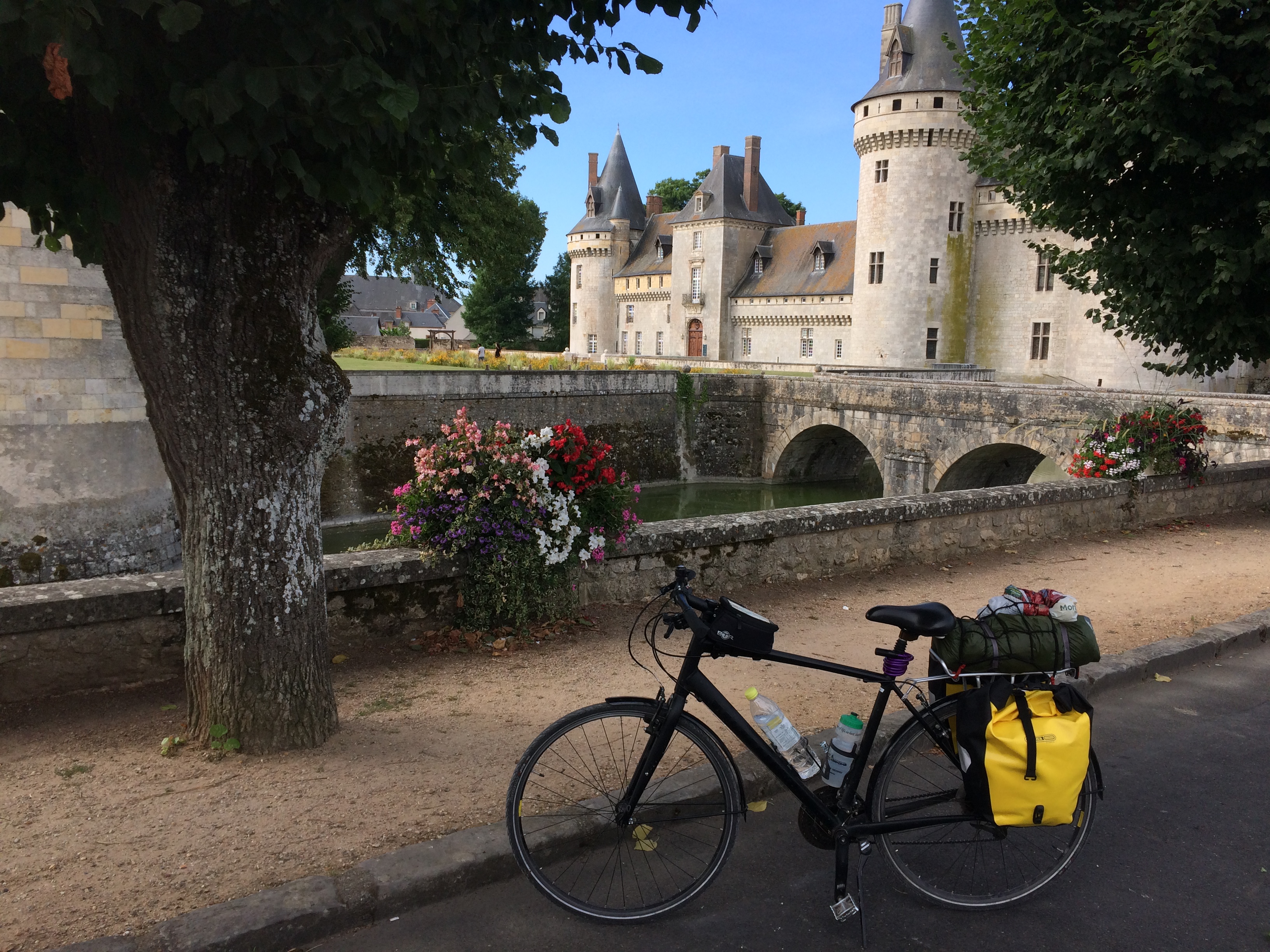 In Search of Adventure by Ruth McIntosh
This book collates short inspirational stories from 12 women who have discovered a love of cycling. None of them are professional athletes and while some of the accounts – such as Susan Doram spending two-and-a-half years cycling the world on her bike – are remarkable, the central message of this anthology is about finding your confidence. Ruth McIntosh has also included a few handy tips at the end on planning for cycle touring.
Review by Christina Bengston, Cycling UK's internal communications and media officer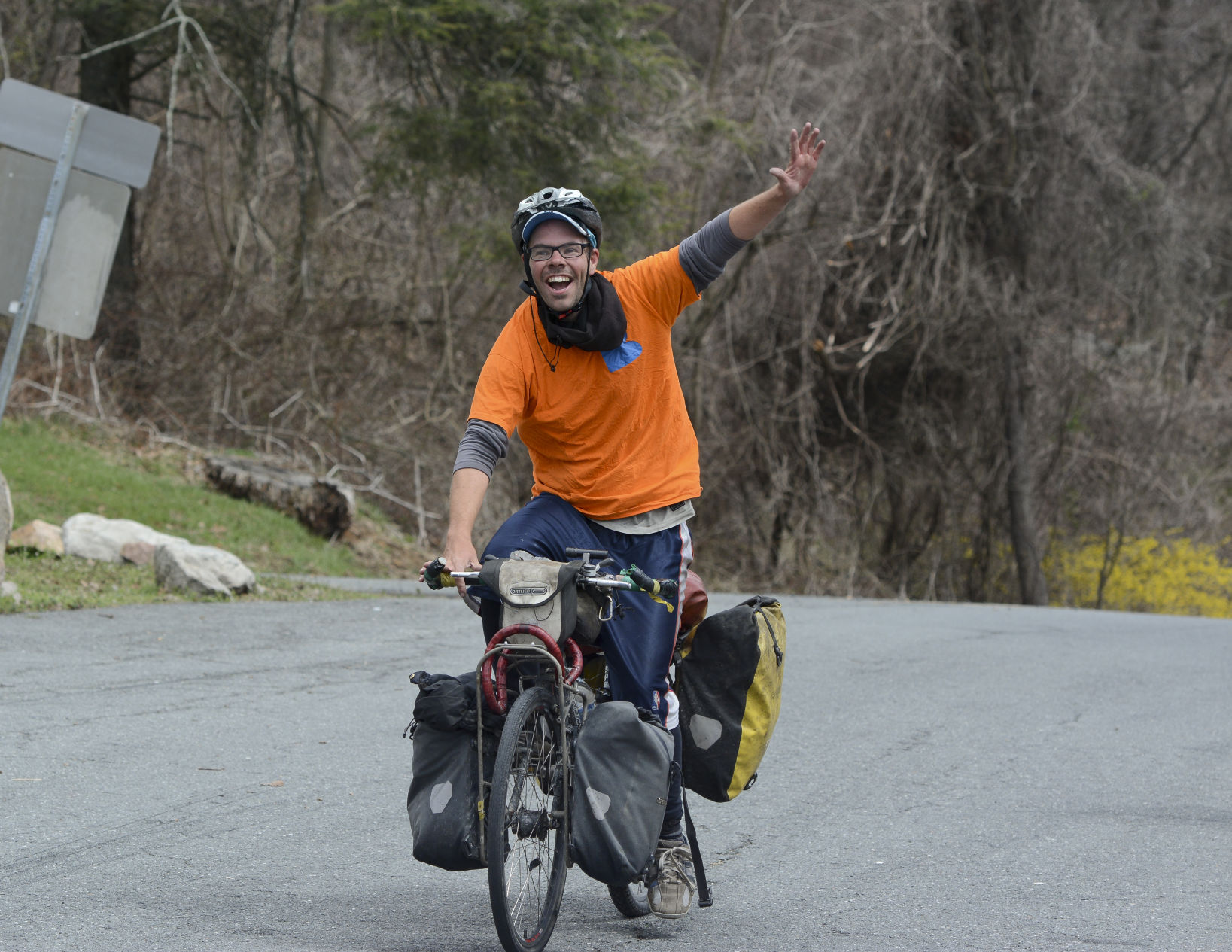 Reading to Reading by Tim Millikin
The twin towns of the title are in Berkshire and Pennsylvania. This is the story of how Millikin, whose only qualifications for long-distance cycling were a £90 bike and an appetite for adventure, came to ride 46,500km, across 39 countries, from one to the other. Although self-published, this is no glorified blog or laundry list of dots on a map. Millikin is an engaging companion who shares the highs and lows of cycling around the world. Sixteen pages of colour photos bring the trip to life. 
Review by Rob Kingston, Cycling UK's former communications and media officer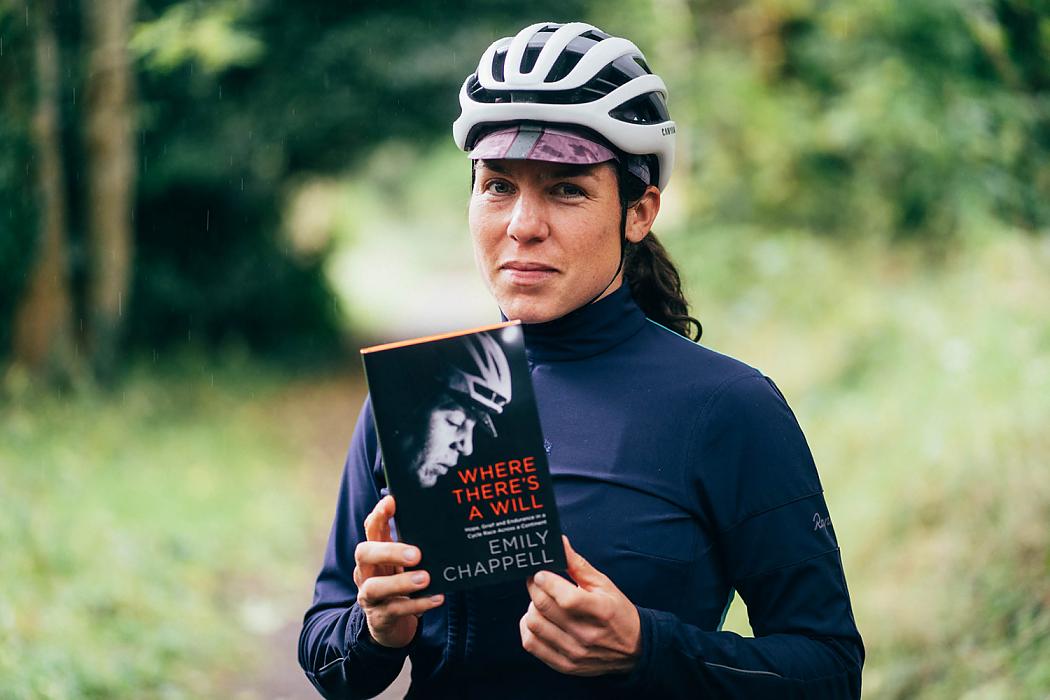 Where There's a Will by Emily Chappell
Emily Chappell says she got into self-supported endurance racing almost by accident. She signed up to ride the Transcontinental in 2015 basically to see if she could. While this book documents her exploits in that race and others, it is as much about friendship, mental health and grief as it is about racing bikes.
Chappell's writing is engaging and moving; I read this in just two sittings. Part of what makes it so absorbing is how relatable Chappell is. Even when she's writing about cycling, she's also writing about break-ups, periods, snacks, her family and friends. She frequently refers to her self doubt and shyness. No matter how remarkable the achievements, Chappell makes them feel like they are within anyone's grasp.
The section in which Chappell describes her relationship with Mike Hall – two slightly awkward cycling nerds who just get each other – is poignant. And the subsequent description of her coming to terms with his loss is gut wrenching.
This book will appeal to anyone who turns to their bike in times of trouble, and it might inspire a big ride of your own. 
Review by Emily Ryder, Cycling UK project manager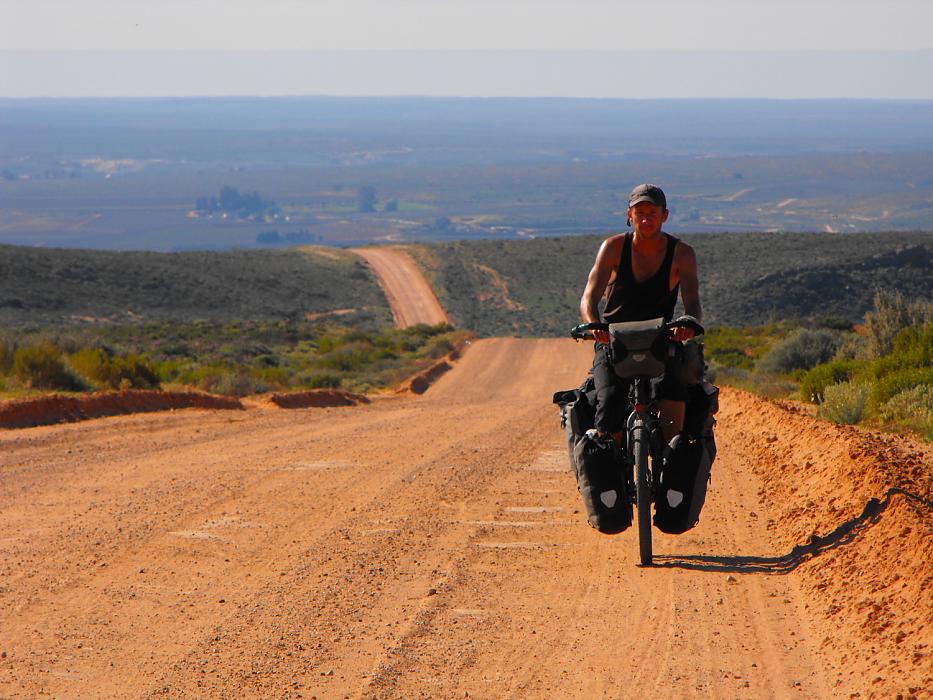 Signs of Life by Dr Stephen Fabes
Signs of life charts Stephen Fabes's ambition to ride across the six non-Antarctic continents. It reads like a bucket list, a lifetime's worth of touring in six years that flies by as you turn the pages. However, Signs of Life isn't one man's box-ticking ride around the world. It's a thoughtful and often amusing insight into the author's journey, bringing to life the people he encounters with an open and sympathetic eye. The humour, humility and self-awareness reminded me at times of Eric Newby. Local history, politics and anecdote are woven together, introducing the reader to a world most will never encounter, and I for one felt richer for the experience.
That's partly down to Stephen's unique perspective, coming from his background as an A&E doctor. Signs of Life challenges our views on sickness and health, not just in the furthest reaches of the world but also back here in the UK. In doing so, it urges us to look beyond the symptoms of physical and societal illness, and to understand their cause. It encourages compassion – a lesson the world seems to have forgotten. It's hard to believe this is Stephen's first book; I sincerely hope it's not his last.
Review by Sam Jones, Cycling UK's communications department manager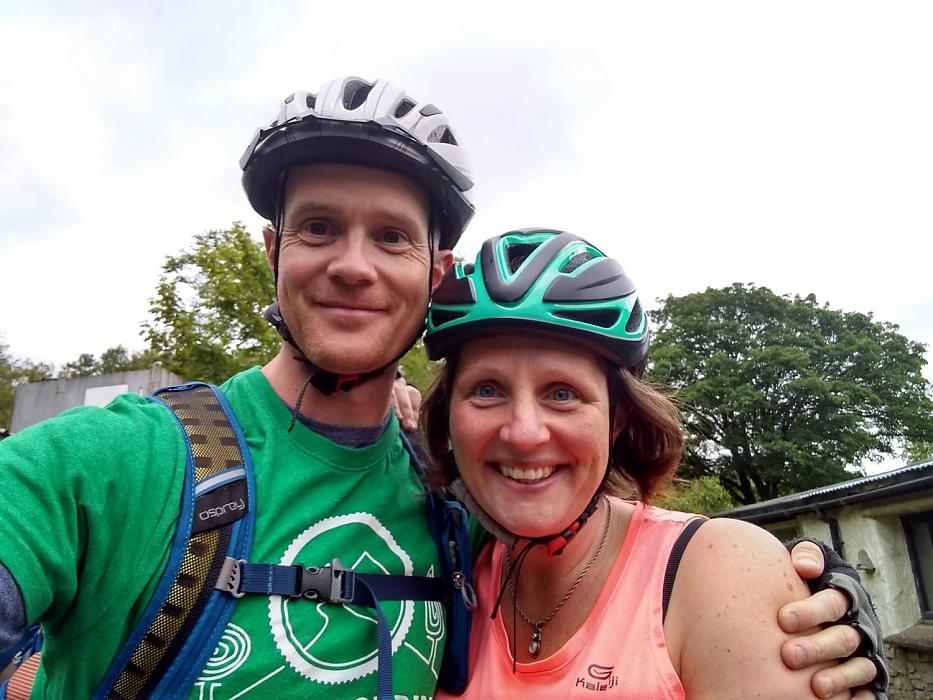 The Sun On Our Right by Tim and Laura Moss
Tim and Laura Moss are founders of the Cycle Touring Festival and first conceived the idea eight years ago during the round-the-world trip which inspired this book.
On their travels, they met a fascinating array of people and were repeatedly overwhelmed by the hospitality they received. From Turkey to Thailand and Oman to Japan, complete strangers invited these two grubby cyclists into their homes at the drop of a hat, offering the pair a unique and privileged insight into the lives of people from all walks of life.
Follow Tim and Laura around the world as they meet a gun toting sheriff on the Mexican border, a Taksim Square protester who makes a mean kebab and the Albanians who say yes when they really mean no. Join them as they stay with Buddhist monks, Georgian nuns, Turkish imams and Southern Baptists. And come along for the ride as they see behind the sanctions in Iran, hear about life after Hurricane Rita and experience hospitality even in the wake of violence and despair.
In a world filled with negative headlines and countries turning in on themselves, this life-affirming story is a timely reminder of the common humanity that links people the world over.
Review by Victoria Hazael, Cycling UK's digital and content manager