Putting rural cycling on the election agenda
Cycling should be for everyone, but enabling people to cycle in rural areas requires new approaches and a specific focus. Ahead of the elections in Scotland, Wales and England on 6 May we have been calling on candidates to pledge their support for cycling, including in rural areas. Add your voice - write to your candidates to ask them to make the pledge.
I live on the outskirts of Glasgow and my usual route for a ride (not usual enough) is a 21 mile loop up to Whitelee, the UK's largest onshore wind farm, and back.
It's a great ride up the A77 cycle lane and over the moor, especially on a clear summer evening with the light fading over Glasgow.
Riding into the countryside for exercise, away from the hustle and bustle of urban streets is familiar to many of us. It's quieter, the air is fresher, there's a chance to spot some wildlife, plus the sense of freedom and getting away from it all is palpable.
Off-road access
My 15-year-old son is well into mountain biking and is constantly pestering me to join him. We are fortunate in Scotland to have many good off-road trails and routes – An Turas Mor, which makes up part of the Great North Trail through Scotland is one such gem.
Also, in Scotland, the Land Reform (Scotland) Act 2013, gives everyone rights of access over land and inland water throughout Scotland as long as they behave responsibly. In England and Wales, access reform is needed to make off-road cycling accessible in more areas and to more people.
That's why, in our Manifesto for Cycling ahead of the Senedd elections on 6 May we are asking the next Welsh Government to 'Recognise the value of cycling to the rural and tourism economy and the nation's wellbeing by improving access to the outdoors, linking communities and opening up the countryside'.  
We want the next Welsh Government to move forward with the access reforms that we and others have been working on over the last year.
There's a perception that most of the current funding for new cycling infrastructure gets hoovered up by the big towns and cities. We need to make sure our rural communities don't get left behind

Jim Densham, Cycling UK's campaigns and policy manager for Scotland
Everyday rural cycling
We want everyone to be able to cycle for short everyday journeys, even people in rural communities. That means national and local governments spending money and creating the conditions that make cycling to the shops, school, library, community centre or workplace a safe, easy and attractive option wherever you live.
There's a perception that most of the current funding for new cycling infrastructure gets hoovered up by the big towns and cities. We need to make sure our rural communities don't get left behind.
Making cycling for everyone a reality in rural communities will often need a different approach compared to creating safe space for cycling in towns and cities. Not all roads in rural areas have space for a cycle lane and everyday journeys to local amenities and workplaces may not always be short.
In all four nations of the UK we need more rural routes, creating links between communities and the denser networks of cycling infrastructure in bigger towns and cities. But it's not all about new cycle paths.
A different approach was shown by councils in Scotland in response to the coronavirus pandemic and the need to provide temporary safe space for cycling and walking.
Widespread use of temporary 20mph speed limits means it's now a feature of life in well over 100 towns and villages across the Borders, Lothians, central Scotland and the north east.
To encourage people in rural communities to leave their car at home and use a sustainable form of transport there must be better and more frequent rural bus and train services and more of these services should include space for pedal cycles.
Being able to ride to the shops but hop on the bus with the bike and a couple of shopping bags for the return journey may be all it takes for someone to leave the car at home and feel cycling is a viable alternative.
E-bikes can help people cycle further, but more integrated travel options must be considered, as well as rural travel hubs which help people easily access sustainable travel options.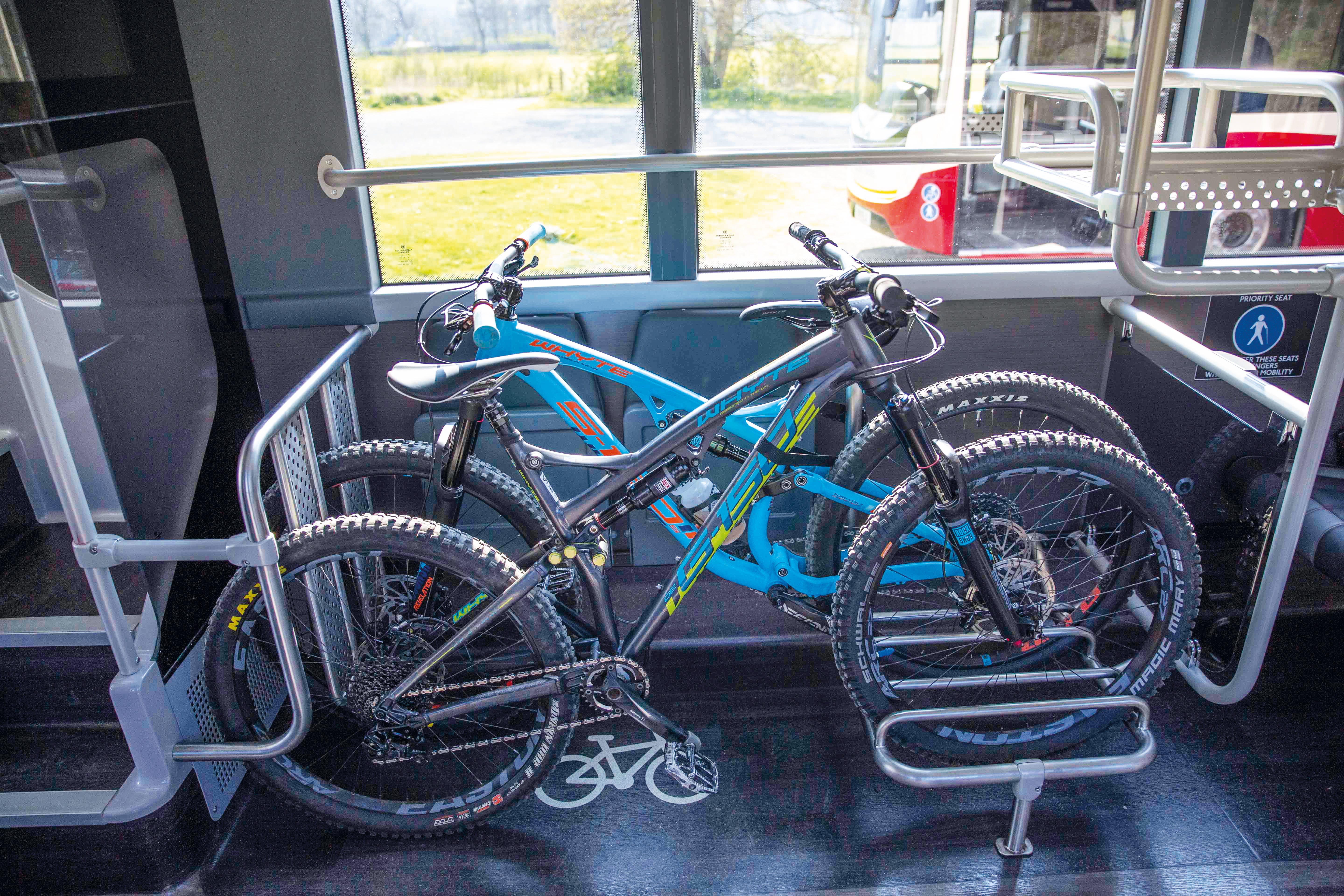 Political will
Enabling rural cycling is a priority for our election campaign in Scotland. Over 3,000 of you signed our petition calling for political parties in Scotland to commit to this in their manifestos. It's an important issue for voters in England and Wales too.
At our election hustings in Scotland on 20 April, spokespersons from the five main parties were asked how they would enable people in rural areas to cycle more.
Ideas and commitments from the parties varied, but included rural road maintenance; giving councils greater powers of compulsory land purchase to create rural paths; rural active travel hubs; identifying where people want to cycle and building new routes and cycling infrastructure networks.
Cabinet Secretary for Transport, Michael Matheson added, "We shouldn't think that cycle routes are only for our urban spaces."
Enabling people in rural communities to enjoy cycling for everyday journeys is a challenge, but one that must be addressed by the next Scottish and Welsh Governments and local authorities in England.
In the last few days before the election please use our simple online action to write to your candidates and ask them to support cycling, including in rural areas.