Inspiring cyclists: How volunteering as a ride leader helps health and confidence
Starting off
I only started cycling properly again in October 2018, after not cycling since about the age of 11. I had been advised by my doctor that I was pre-diabetic and there's also a family history of high blood pressure and diabetes, so I needed to lose weight and also increase my exercise regime.
I had done a bit of walking and jogging already and by July 2019, I was going out every day for an hour on my son's bike. Not only did I lose some weight, it also built my confidence in many other ways.
But although I knew how to ride a bike, I didn't have the confidence ride with a group until I heard about Cycling UK's Community Cycle Club Share Calthorpe from a friend.

My first sportive
I decided to go along and found it incredibly supportive. My confidence in my cycling came on in leaps and bounds, as did my mental and physical health. So much so in fact that in March last year I rode my first sportive, covering 46 very hilly miles out into the Worcestershire countryside in aid of St Mary's Hospice. I am still very proud of what was a massive achievement for me.
Because of this, when someone suggested I go for the role of ride leader, I thought why not? I wanted to give something back so other women like me, who wouldn't normally get the chance to cycle, have the opportunity to go out with others.
Share CCC loans bikes to people who might not have access to one so all they need is the encouragement of others to give it a try. You feel very safe in a group and your confidence really rockets so you can go on the roads, as well as cycling in the parks.
The distance people can ride varies greatly. For some, riding to Earlswood Lakes, which is about six miles away, is a great accomplishment, while last October quite a few of us managed to cycle all the way to Stratford-on-Avon, covering 40 miles.
Escaping the stress
I have got so much out of cycling myself. Not just the health benefits and the chance to escape from the pressures and stresses of family life with a bit of 'me time', I've also discovered new places just a few miles from home which, even though I was brought up in Birmingham, I didn't know existed.
It even leads to making more short journeys by bike instead of always using the car. I now cycle on my own to the market and the shops because it's much easier than driving, plus I also get some exercise.
Coping with lockdown
Lockdown was a very difficult and worrying time for everyone as we couldn't ride together as a group for about three months. However, the group continued to support each other via WhatsApp, listening to each other's worries when we couldn't go out, and organising to ride in pairs when we could. Now restrictions are easing, it's great to be back riding in larger groups.
I feel a sense of gratitude for the improved health group cycling has given me, so now I lead twice weekly rides for others

Khalda Begum, ride leader, Share Calthorpe Community Cycle Club
Being a ride leader
This is part of the benefit of belonging to such a lovely, community-based group. I feel a sense of gratitude for the improved health group cycling has given me, so now I lead twice weekly rides for others, mostly women or family people who might not cycle otherwise so they can enjoy the pleasure and wellbeing cycling together brings too.
The rides are nice and sociable, with nobody left behind – sometimes we don't go very far, other times we might go as far as Packwood, which is about 20 miles. When riders' confidence has improved, they can go out in pairs, as well.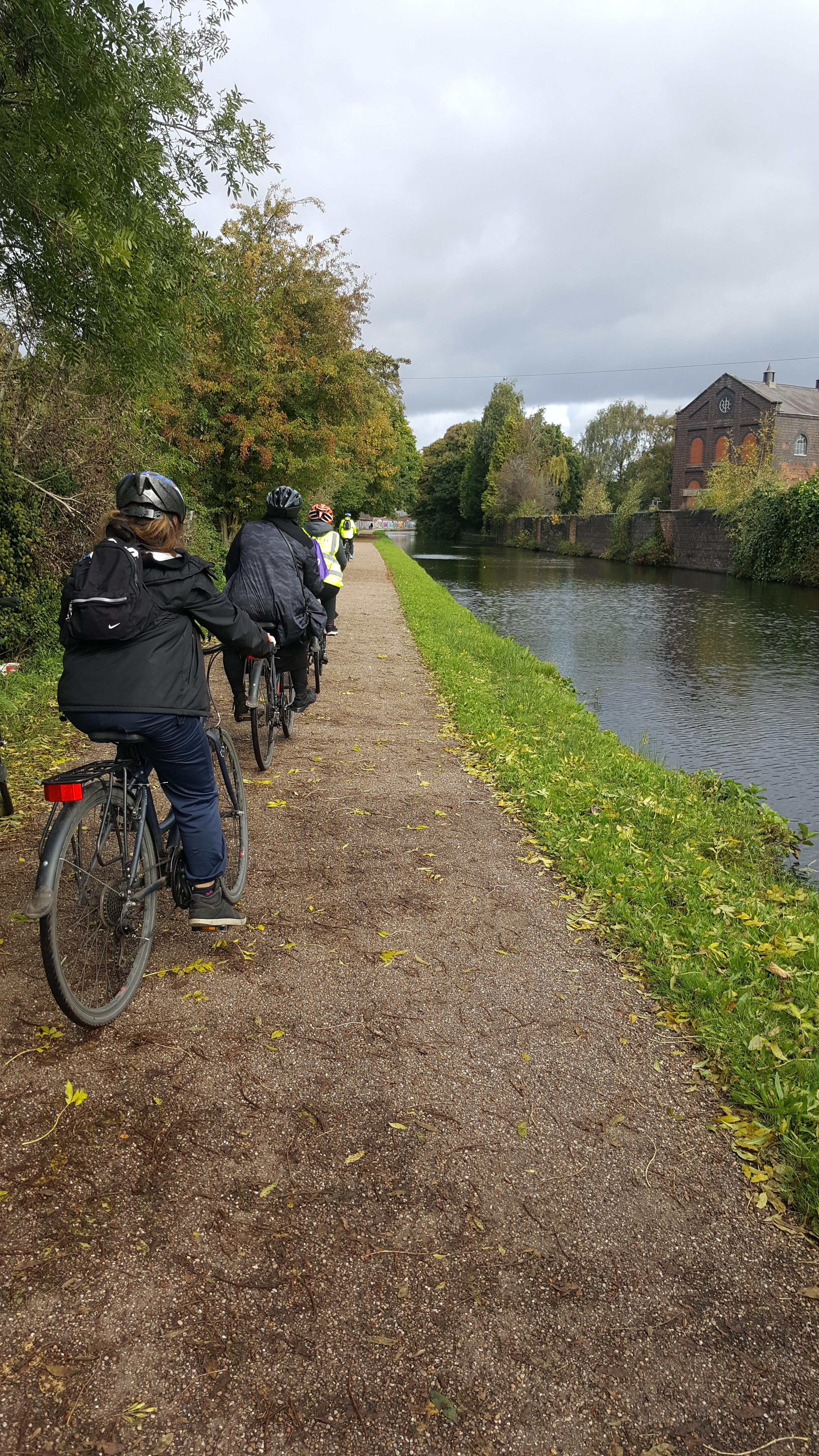 Very worthwhile
I would recommend volunteering to everyone. It's a way of giving back to the community, as I said, as well as a way of making new relationships and building confidence on a bike. You have the perfect excuse to get exercise out in the fresh air and challenge yourself – sometimes being a ride leader means learning to be patient! But you'll also surprise yourself with how much you can achieve. It's very worthwhile.
Become a volunteer
If you've been inspired by Khalda's story to become a ride leader yourself, or take on another volunteer role in cycling, why not contact your local group and see what they have on offer or check out our current volunteering opportunities?