Inspiring volunteers: Morag Ferguson, walk leader at Inverclyde Bothy
How I started as a volunteer
I had recently moved to Inverclyde and, having always been a keen walker, I started by joining The Inverclyde Bothy walks. I then thought volunteering as a walk leader would allow me to meet more people, feel part of my local community and be able to support and encourage people on walks.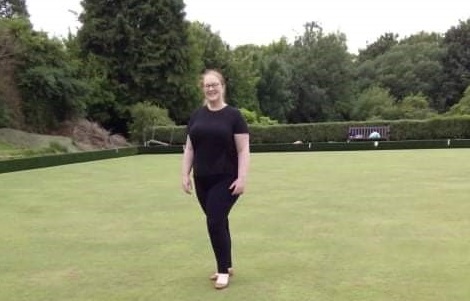 How much time does it take?
I commit about two to three hours a week to it and volunteering has been great for helping me feel connected to the local community. I have met some fantastic people and people I now consider good friends. It has also increased my own activity levels as I am now not only walking but also cycling, playing bowls and swimming.
Helping with isolation 
Walking in groups, within the coronavirus guidelines, has helped people feel much less isolated. It gives people time outdoors to connect with others and with nature, which is great for mental health. It has also allowed people to stay active, which is essential when other indoor activities were unable to continue during lockdown. The walkers and walk leaders all look forward to the walks, and the time chatting and building friendships and connections seems equally as important as the walk.
There is a range of age groups, single people, couples and families, and walking is a good way to meet and chat with people you may never otherwise meet.
Getting fitter
Not only has my fitness improved, there are people who have said walking with the group has improved their fitness. They have mentioned not feeling so stiff, finding it easier to walk and do daily tasks, and feeling that they have more energy.
Post lockdown
Most people are delighted to be able to return to walking after lockdown: they feel safe walking in a group where the guidelines are followed and also enjoy the company. As the group grows, we have to occasionally remind people about social distancing when walking together, but other than this, there haven't been any challenges I can think of.
I no longer feel isolated, I have met some wonderful people and now feel like I am part of the community

Morag Ferguson, the Inverclyde Bothy's volunteer walk leader
What I am most proud of
I feel proud of becoming a walk leader and feeling that, by doing this, I am making a positive contribution to the mental and physical wellbeing of our walkers. Volunteering has also enhanced my own life: I no longer feel isolated, I have met some wonderful people and now feel like I am part of the community. It has also led me to take up other activities and become much more active. All of this has been great for my mental and physical health.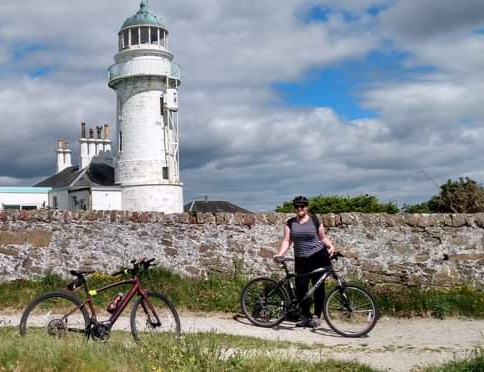 Give it a try
I would encourage anyone considering walking or cycling to give it a try. Our walks and rides are accessible to all, they are a fantastic way to meet people, spend some time outdoors and to be physically active. As well as leading Bothy walks, I have taken part in some led rides and better biking sessions and have been using my bike more, too.  
Find out more
To get involved in the Bothy Health Walks or Cycling sessions, please email the Bothy.
Find volunteering roles in your area by looking at the latest opportunities.