Meet our volunteers: Joscelyne Daniel, ride leader
How I became a ride leader
"The main reason I decided to become a volunteer was because my husband Wayne was leading a lot of the rides for our local Cycling UK-affiliated group, Sara Park Community Cycling Club (CCC), with another male ride leader. I used to join most of the rides; but we had quite a few female riders and I felt there was a gap in the club for an active female ride leader. So, when the opportunity came, I completed a ride leaders' course and started supporting and leading rides.
How much time are you able to commit?
"I work full-time as a lecturer, and I am married with two children so my commitment is mainly at the weekend with an occasional evening in the week. In the school holidays, I organise learn-to-ride sessions, skills development, and I also lead rides during the weekdays.
You see the joy in the faces of both the children and adults as they achieve confidence while developing new skills

Josceleyne Daniel, volunteer ride leader, Sara Park Community Cycle Club
The impact of my volunteering
"Supporting the children and adults learn to ride sessions and developing their cycling skills is very rewarding, as you see the joy in the faces of both the children and adults as they achieve confidence while developing new skills.
"As our cycle club is in a multi-cultural and diverse area, we have had some women say they were not encouraged to ride as a child because they were female and they feel so overwhelmed with joy when they learn to ride with confidence.
"We have also had both men and women say they learned to ride a bike as a child, but that as they outgrew their bike they never got a new one, so they return to ride as an adult and are really surprised by the end of the session that they are riding again.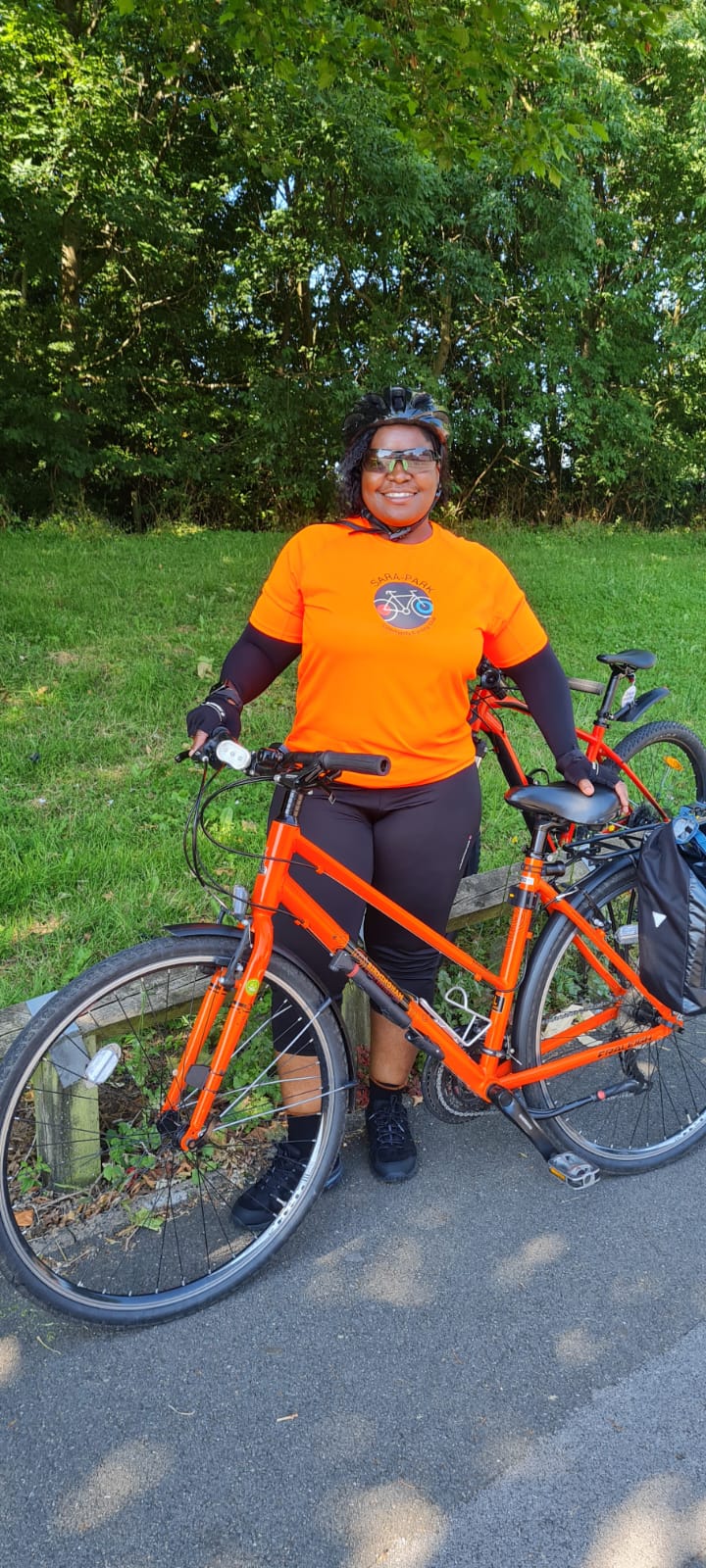 "Our club gets families out riding together, as Sara Park CCC is a family-friendly club.
"Sometimes when mums phone up to book their children on for a learn-to-ride session, I always ask them about themselves. Some of the mums are happy to hear they can learn to ride at the same time as their child(ren), because some other clubs only do separate children and adult sessions. Sara Park CCC now has three female ride leaders, so between us we promote and encourage women to ride safely and confidently."
Post lockdown
"We are promoting many more fix-and-learn-to-ride National Standard cycle training sessions to support new and less confident riders. This will then increase participation again on our Sunday family rides. We also have an advance riding group, who take part in Sunday rides of between 20–30 miles; these have been much more active after lockdown. Our vision is to increase participation in our advance rides by moving people up from the beginners' sessions.
"Our cycle hub is located in a very built-up area of the city, with a high volume of cars and scrap repair shops. This can make manoeuvring around the area difficult for new riders, so we help the riders develop by giving them the skills and confidence to stay safe on the road."
What I am most proud of
"It is hard to narrow it down to one thing, but if I had to choose between leading either a women's only or a mixed ride and supporting with learn-to-ride, then I would have to say learn-to-ride as it's just seeing that person's happy face and self-achievement that stays in my heart."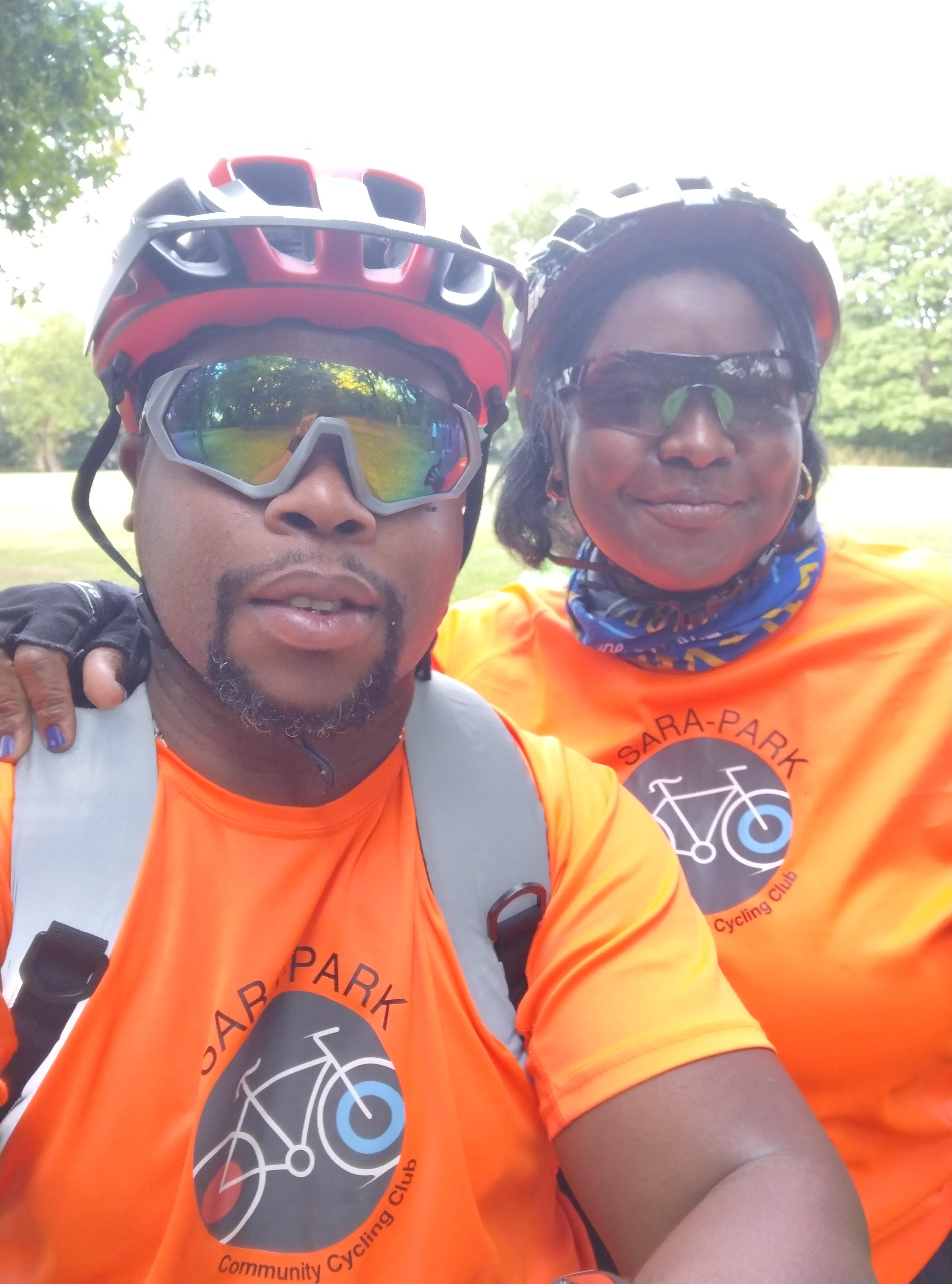 How volunteering in cycling has enhanced my own life
"It has improved my own fitness and stamina. I have never been one to stick with a gym, but the fact I have to lead rides that include both men and women means I must ensure I am both physically and mentally fit.
"Planning and going on rides, I have discovered areas within Birmingham that I have just not appreciated while driving."
What I would say to someone considering volunteering in cycling
"It is well worth volunteering in cycling. It encourages your local community to be fitter, both physically and mentally, and the more people we can get cycling safely, and with confidence on the road, the more it will encourage people to change their lifestyles and cycle to school and work. Also the reward in teaching someone learn to ride is priceless."
Get involved
Would you like to be like Joscelyne and change people's lives through cycling? Cycling UK currently has opportunities for volunteer ride leaders in Scotland and Kent. You can also contact your local group and as they will often welcome new ride leaders, if suitable. Our ride leader's toolkit has everything you need to know about as a ride leader.