Winter cycling: Wearing the right clothing
Layers
The short answer to staying warm when riding in the winter is layers. The long answer is you need to know your own body because everyone is different.
Some people run hot, while others run cold. Some people sweat a lot and some don't sweat at all. You have to work out what to wear that will accommodate you.
With UK weather, which tends to be a bit damp, it's important to have something waterproof. This will be your outer shell and then, underneath that, you can start layering other items, whether that's just a t-shirt or several layers.
Layers are good because you can always add and take away as needed; this is especially important on longer rides where temperatures can change or if you're commuting and so riding at the beginning and end of the working day. Always have a waterproof on standby because you never know how the weather is going to change.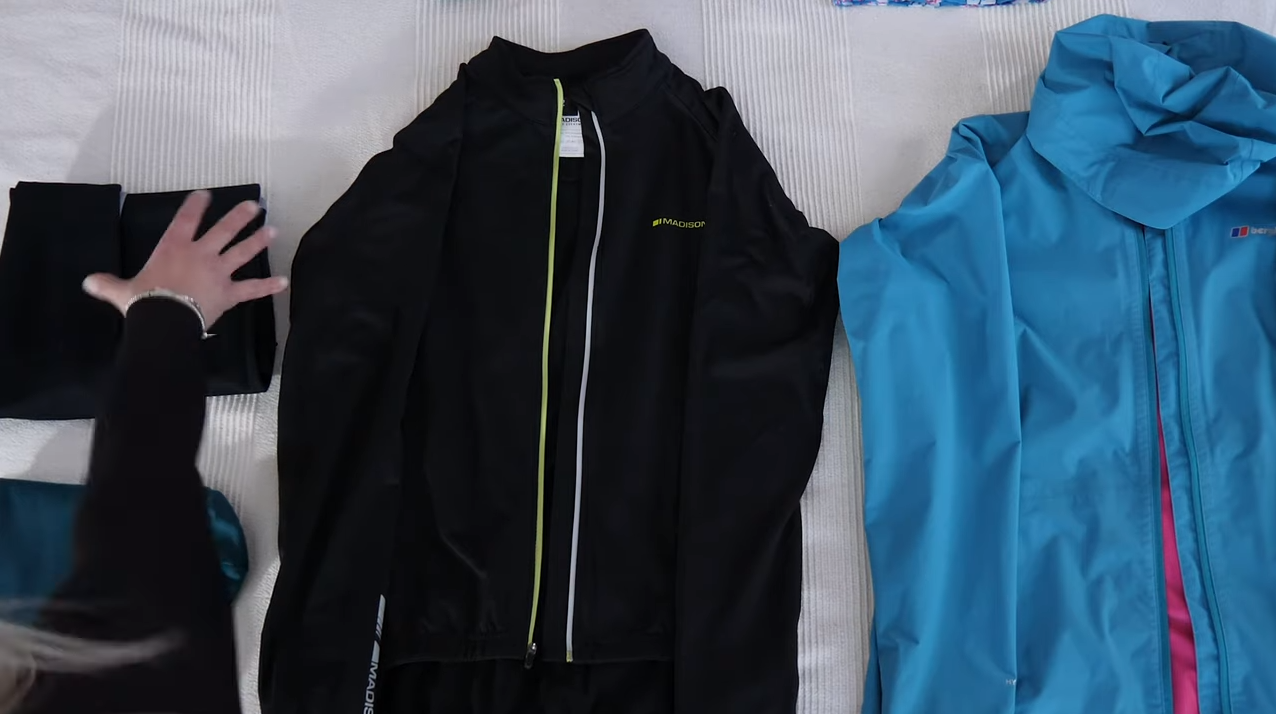 Fibres
Some people wear shorts throughout the winter and they may be fine with that! But if you're looking for good warm clothes remember to think about what fibres you're wearing.
Wool and silk are particularly good for keeping warm. You can purchase silk cycling gear and silk base layers. Fibres such as wool or merino cashmere feel really nice and are breathable, but still keep you warm even if you get wet.
If you're vegan or don't like those fibres you can also find really good technical fabrics as well, such as polyester that is designed to keep the heat in and the moisture out.
Accessories
You can then add other items like hats, gloves and snoods. If your extremities tend to run cold you can use warmer liners underneath your outer gloves.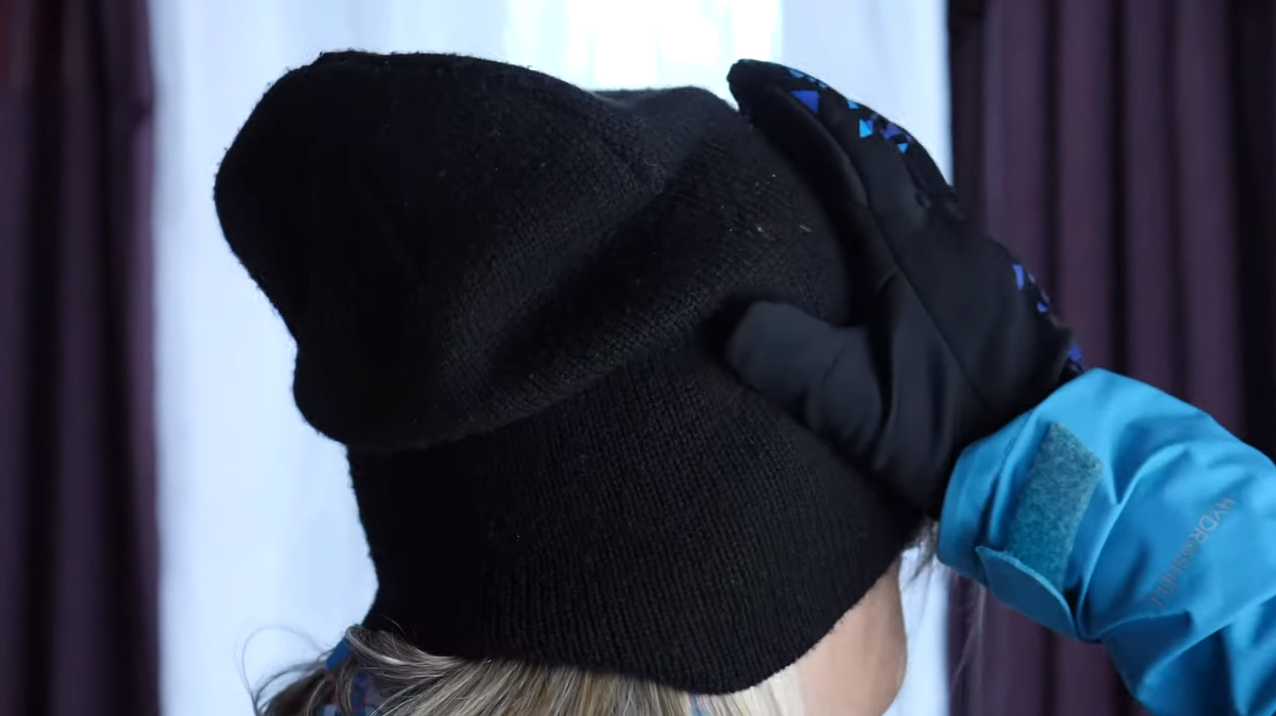 Cycle-specific clothing vs normal clothes
Cycle-specific clothing is great, but you can also get clothes elsewhere, such as second-hand shops. They're often a really good place to find useful items, perfect to wear on your bike.
Jenni's best find was some equestrian wellies which are waterproof and warm.
Wet socks make for a bad day
Get some good socks because wet feet can make for a bad day.
Waterproofing
Waterproofness wears off over time so, if you need to, you can reproof your waterproofs. Brands such as Nikwax can be popped into the washing machine with your clothing and will reproof for you. Another way you can do this is with beeswax or plant wax. Simply rubbing the wax onto the item usually works on fabrics like cotton.
Finally, keep your belly warm
For those really really cold days you can even take a hot water bottle with you. Pop it under your jumper and away you go!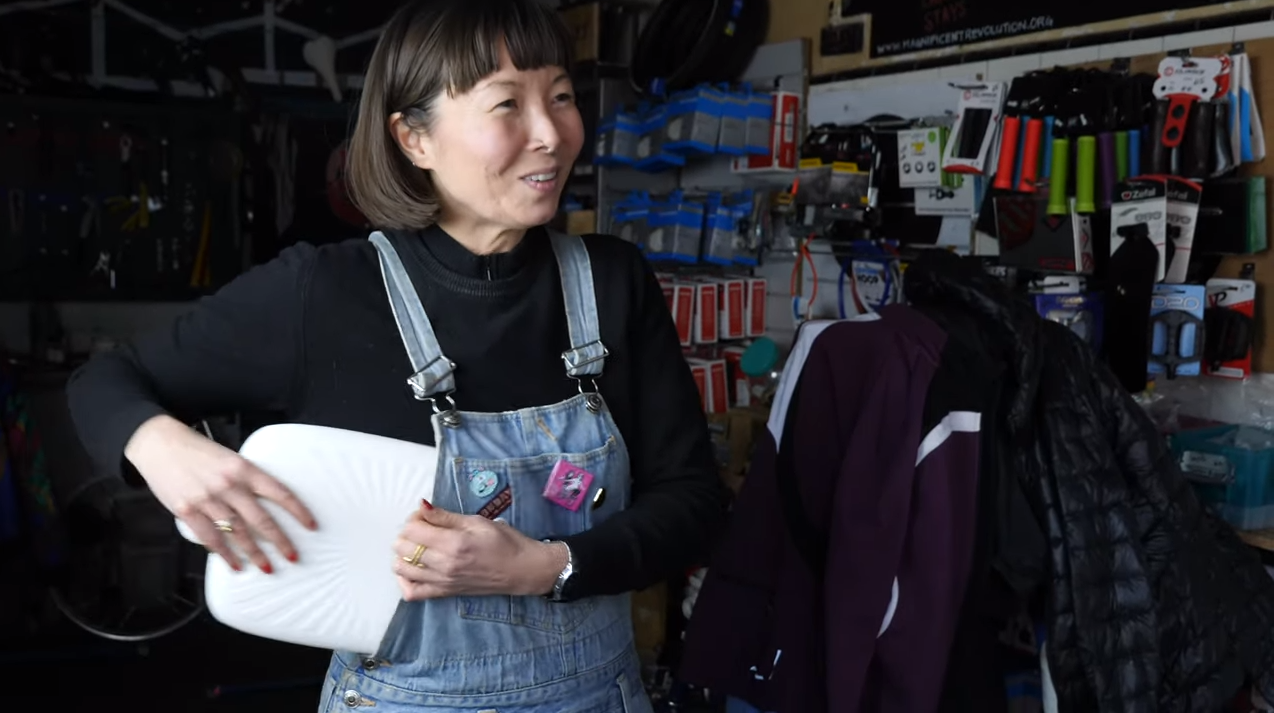 Use these top tips to keep yourself snug and warm throughout winter. And remember, cycling is a great way to stay healthy and active so don't give up just because winter is here.