Review: Endura MT500 Waterproof Short
For post-work blasts along waterlogged trails, I can put up with a damp bum; I know I'll be warm and dry again soon. For longer off-road and multi-day rides in such conditions, damp shorts are unpleasant and uncomfortable.
I find waterproof trousers boiling, but thought they were my only option until a pal recommended Endura's MT500 waterproof shorts (£99.99). I already have the fantastic MT500 jacket, so when I found the £99 shorts discounted I took the plunge.
In short (sic), they were a godsend throughout last year's wet autumn. I'm truly impressed. Water beads off, and even muck has a hard time clinging to the ExoShell60™ three-layer waterproof fabric.
They dry quickly too. On my first outing with them, I encountered an overly deep puddle on Wiltshire's downs that sent me swimming. While everything else remained soaked for the rest of the journey, the shorts soon dried off.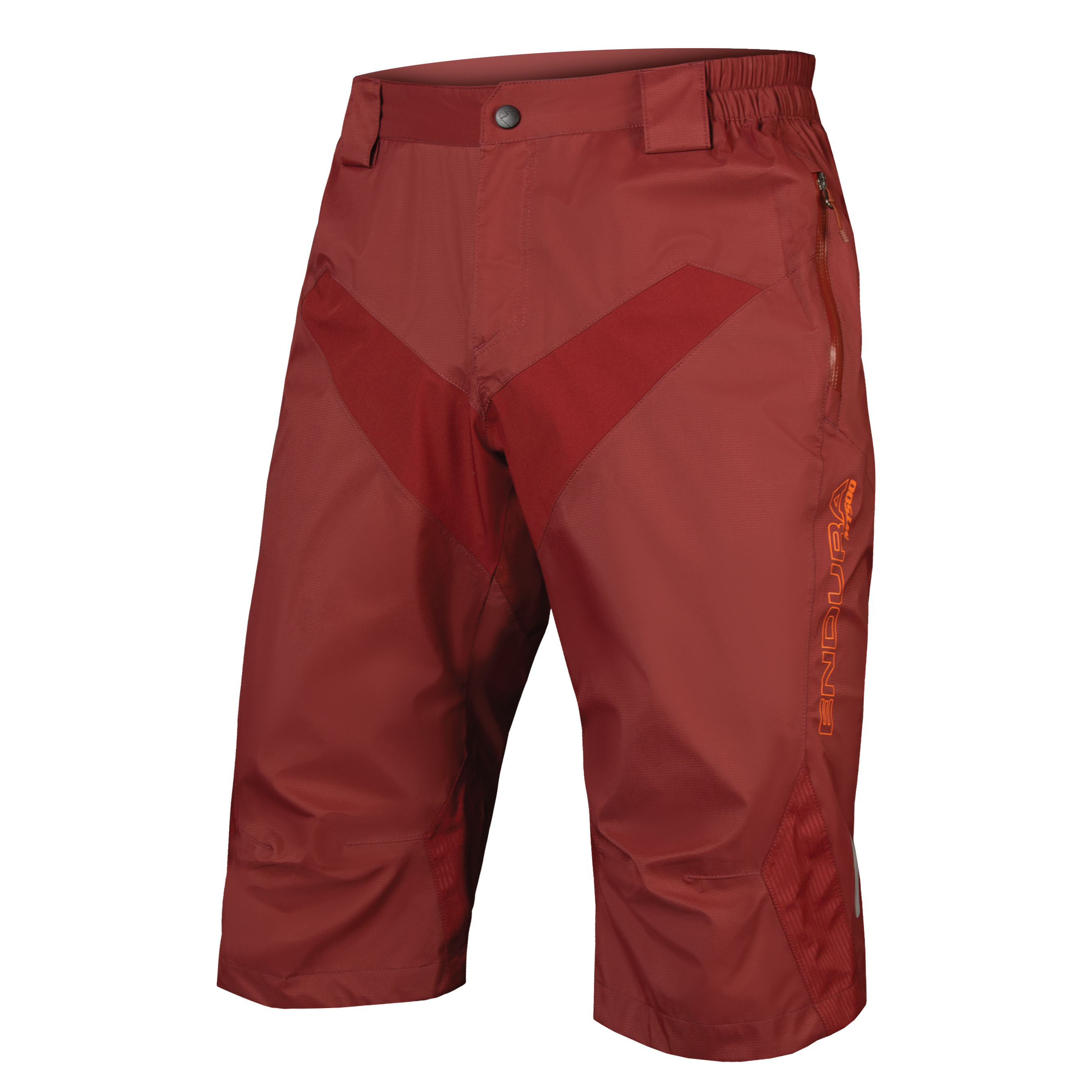 Coming in black or maroon (called cocoa), they're a comfy breathable short with an elasticated waist band that's compatible with Endura Clickfast liner shorts. I'm a 32in waist and chose the small, which is just right. Unlike many MTB shorts, the length comes just over the knee rather than half way down my shin (thumbs up for that), and I would imagine, given the range of movement, that they would be fully compatible with knee pads.
There are only two hip pockets, which have very firm zips. I've already broken the plastic tag on one as I pulled out my phone in a hurry. Still, those zips are waterproof. There's a reflective strip on the back of the shorts, which will help companions keep you in sight on night rides and add conspicuity for road sections.
The shorts are really noisy when you're pedalling, but no more so than waterproof trousers and perhaps to be expected.
Verdict
These shorts might put a dent in your wallet, but if you ride long distances in the wet and mud, you'll find its money well spent.