Dress the part in these Halloween-themed cycling jerseys
If you're looking for a fashionable way to work the Halloween theme into your ride this year, these funky jerseys are the way to do it. They will add a lot of fun and colour to your collection and all for price tags that you won't find scary.
Pumpkin Jersey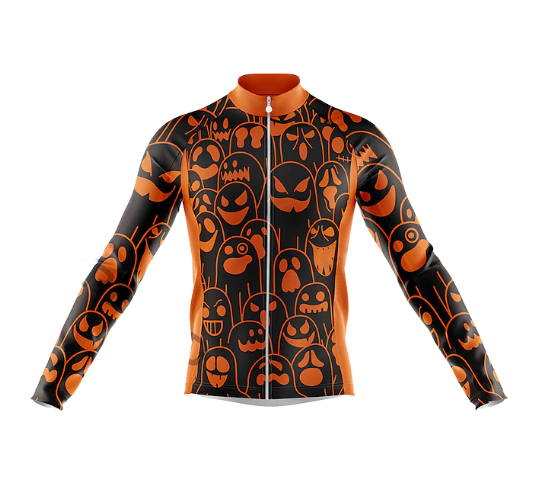 This breathable Pumpkin-theme jersey has three pockets in the back, reflective strips, ventilation and is made from moisture-wicking material. The long sleeves will keep you warm on your Halloween ride.
Alé Women's PRR Skull Jersey SS21
This illustrated motif women's jersey is available in pink and black and guaranteed to attract glances from fellow cyclists on your Halloween ride. The silicone band at the waist stays snug to your body and the die-cut sleeves and bonded technology keep the seams smooth and aero.
Scimitar Skeleton Cycling Jersey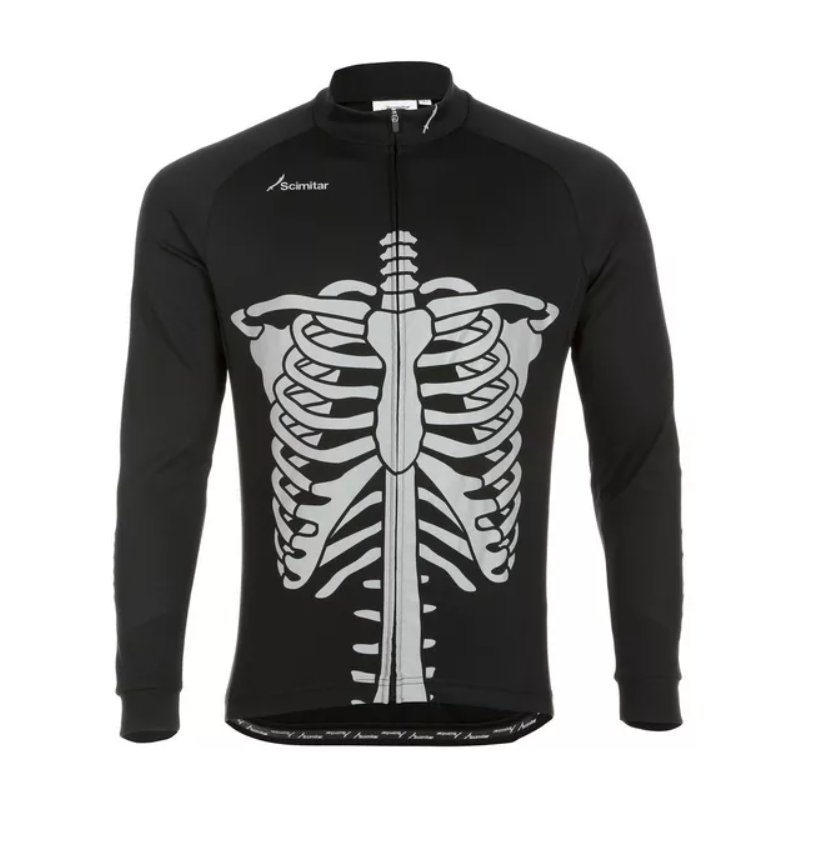 Stand out in this long-sleeved jersey complete with reflective skeleton design. Made from a soft brushed-back aerolite fabric to keep you feeling warm on your ride and topped off with a full-length zip, this jersey is perfect for the winter months. Definitely one for the bold rider wanting to make a spooky statement. With three rear pockets you don't have to skimp on practicality either.
31st October Halloween Cycling Jersey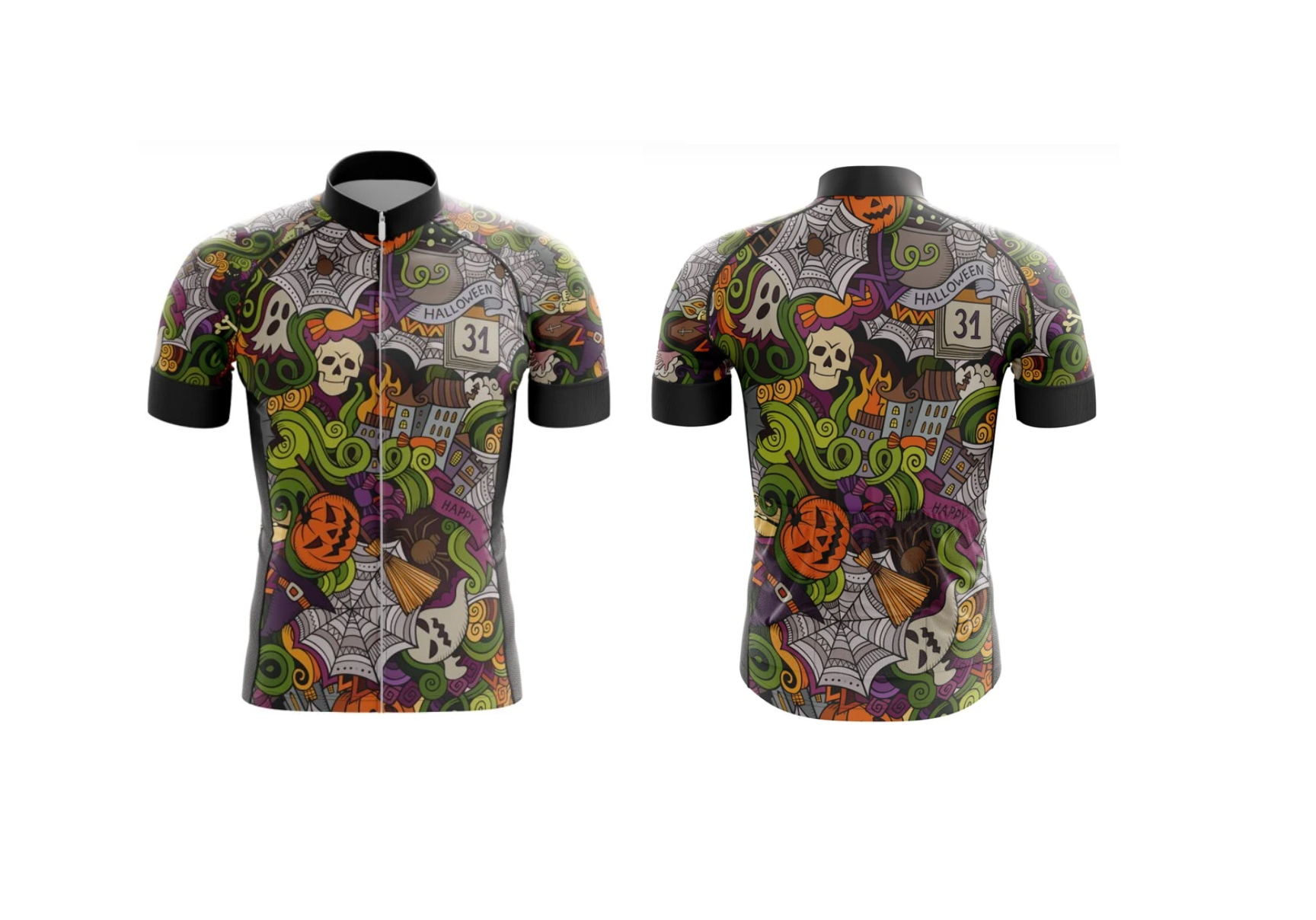 This men's cycling jersey, made from breathable and sweat-wicking material features a mash-up of cartoon motifs for the Halloween traditionalist. It also includes back pockets giving you somewhere to store your treats.
Day of the living (red) Men's jersey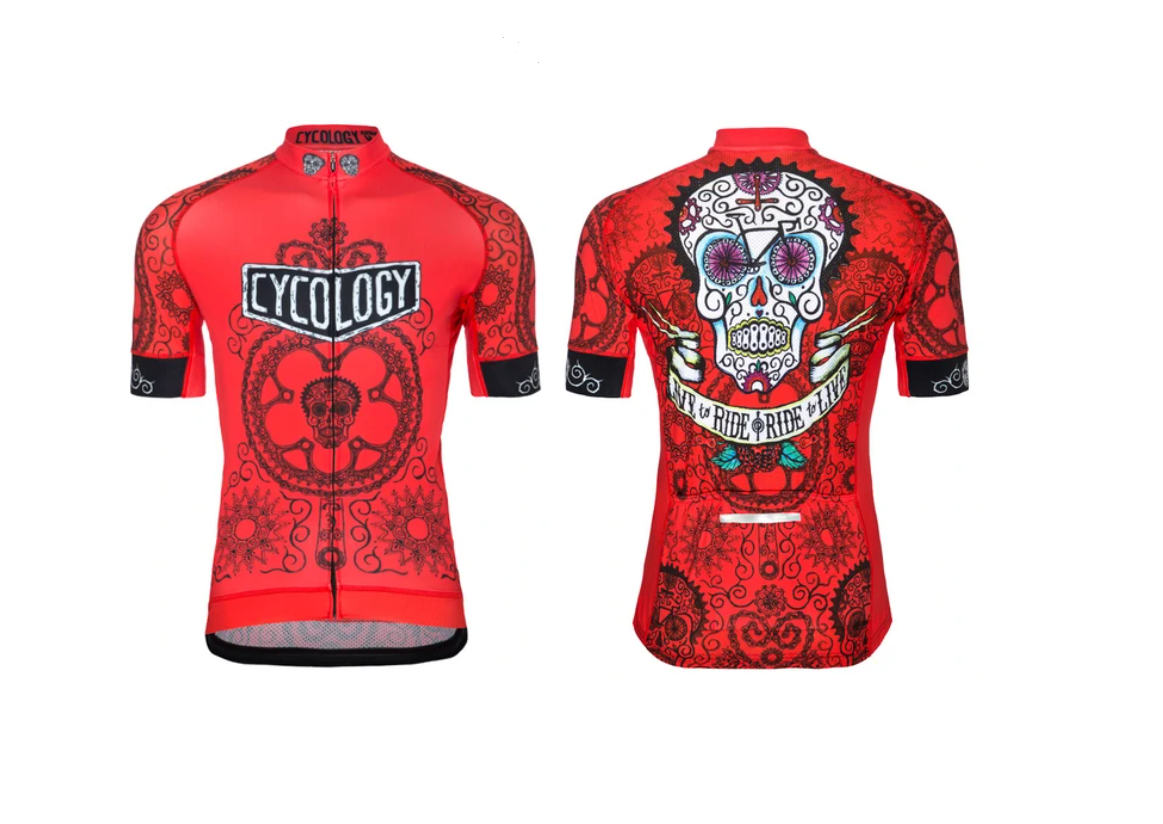 This lightweight, moisture-wicking men's jersey features a skull with bicycle parts, cables and tools and matches Cycology's Day of the Living bibs and accessories, so you can go full All Hallows' Eve if you want!