We can be car free, not just for one day
Today, we're celebrating World Car Free Day, the international awareness day that aims to promote a more sustainable way to travel by turning towns and cities across the globe car free for a day.
World Car Free Day was originally set up by World Carfree Network, the hub of the global car-free movement, promoting alternatives to car dependence and town planning designed with only cars in mind. The aim is to help imagine the positive effect going car free could have on local neighbourhoods as well as inhabitants' wellbeing and wealth.
Ultimately, however, it's not just about having one day a year when people leave their cars at home. At Cycling UK, we'd like to see every day of the year have the potential to be car free.
Cycle commuting is a great place to start with swapping those journeys to cycling or walking. That's why we work to support employers who encourage their staff to cycle commute through the Cycle Friendly Employer accreditation scheme.
To mark World Car Free Day, we caught up with Tom Bowtell, CEO of the British Coatings Federation (BCF), one of the Gold-accredited organisations, to shine a light on the kind of support an employer can give, and what it looks like when it's done especially well.
One of the big benefits of the accreditation was that it opens your eyes to the extra things you could do to really encourage people to cycle

Tom Bowtell, CEO of British Coatings Federation
On moving BCF's headquarters to Coventry four years ago, Tom explains that while deciding on specifications for the new workspace, comprehensive facilities for cyclists were installed. This included a shower, locker room and a good-quality covered bike rack outside.
As a dedicated cyclist himself, as well as a Cycling UK member, Tom was keen to do this, but discovered that these facilities on their own did not immediately invite as much use as he'd hoped.
When Tom came across the Cycle Friendly Employer accreditation scheme, he tried the quick online self-assessment, and it made him realise there were lots of things the company could be doing to encourage more staff to cycle, but wasn't. "One of the big benefits of the accreditation was that it opens your eyes to the extra things you could do to really encourage people to cycle."
The self-audit indicated BCF would be at bronze level, so instead of settling for that, Tom wanted to go away and implement the suggestions before going through the process. In addition to the existing facilities and participating in the Cycle to Work scheme, Tom created routes from Coventry to the office, mostly off road and on cycle paths.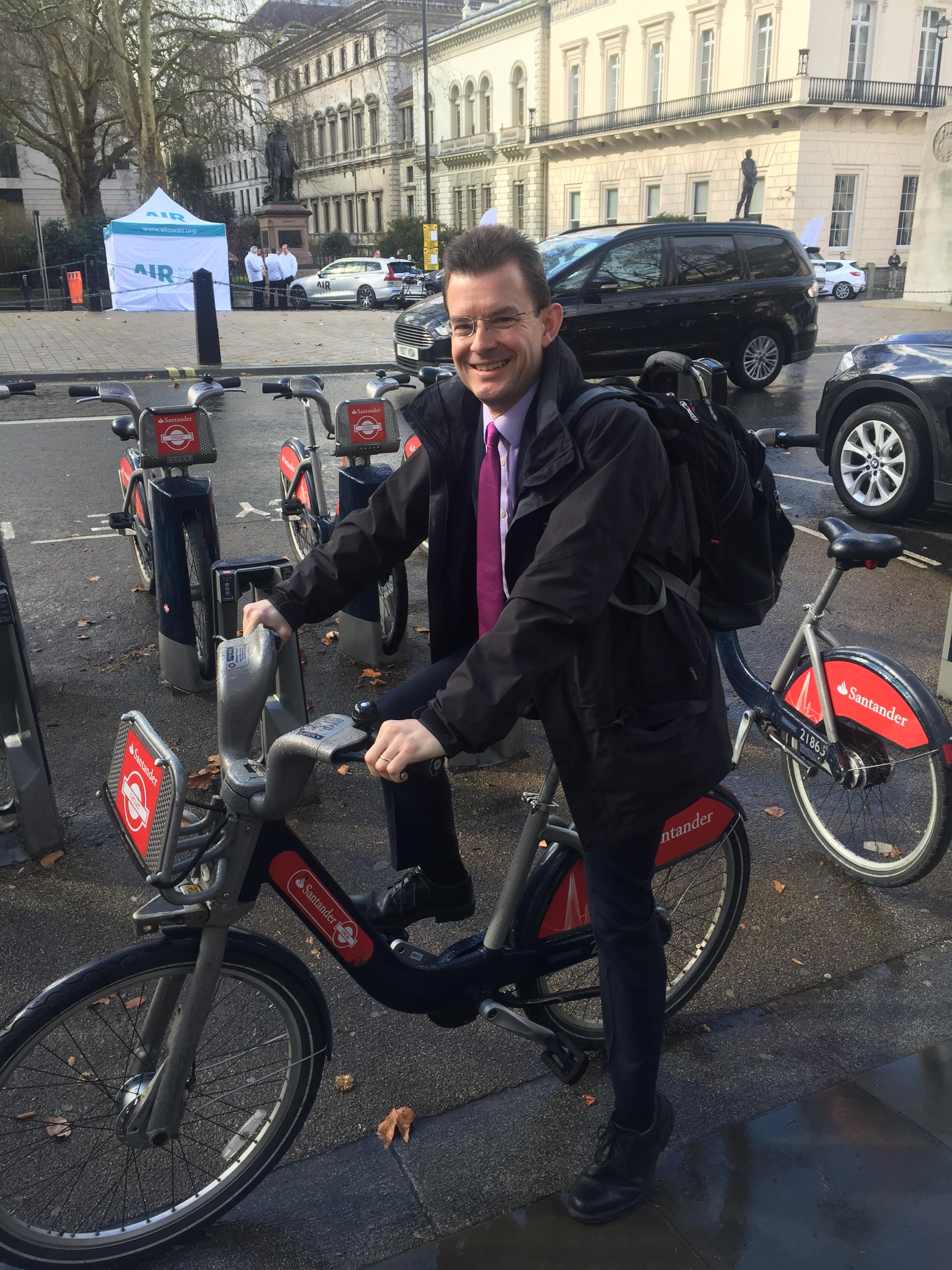 In addition to this, he devised a series of routes and began to organise monthly bike rides finishing at a pub to help employees who were less confident cycling. He found this gave staff an incentive to have a go, even if they'd previously felt some trepidation about cycling. Tom would also show them back routes to train stations which staff may not know about if they normally drive.
In addition, BCF has acquired a pool of bikes and has a tool kit and track pump on hand for staff. Tom has also provided a few sessions to teach people simple skills such as fixing a flat tyre, since experience tells him how useful it is to be able to sort problems out yourself.
"The biggest block is feeling safe and confident," he says. "One of our challenges as a country is that I still don't think we're investing enough in safe, dedicated cycle paths," as well as the attitude of some motorists who don't treat cyclists as vulnerable.
But you don't have to be a huge company to be able to have an impact through the Cycle Friendly Employer scheme.
"The things we have done were not particularly expensive and I really do think it improves morale in the office." In terms of individual employees' wellbeing, cycling is a piece of a jigsaw puzzle, but the group rides have been important team-building activities.
The results have been positive, and Tom thinks the monthly staff rides have been one of the most effective strategies, as more than two thirds of BCF staff have joined at least once. Some had not been on their cycles since being children, and some have since begun to cycle to work regularly.
And has he seen a rise in people cycling more due to the cost-of-living crisis?
"I do know it's a big worry." While there's not been an immediate impact of people hopping on their bikes, Tom thinks we'll see more of that when people look at their costs and consider the money they could be saving.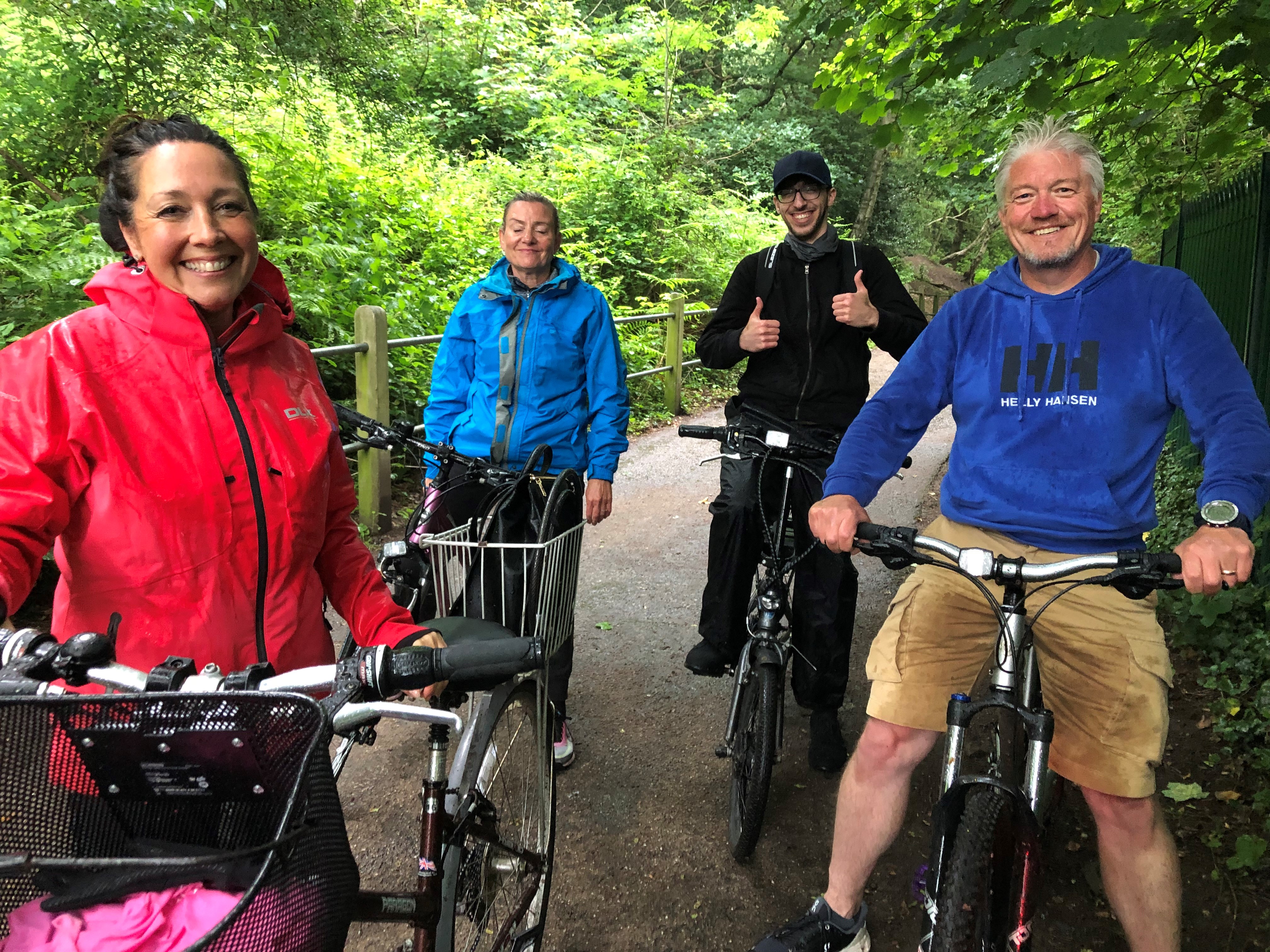 Analysis of DfT figures conducted by Cycling UK in July already showed a surge, with cycling levels in England 47% higher on weekdays since the fuel price rises began to bite in March. Even "if the Government does something on energy, it's still people being hit in the pocket by inflation everywhere".
As well as safety on the roads, Tom thinks in the UK, culture is an obstacle to cycling, but also an area where workplaces have a key role to play. Especially heading into autumn, cars can seem too comfortable, so it's about creating a habit, where people first become interested enough to stick with it.
As a trade association with around 250 member organisations, one of BCF's goals is to show best practise with sustainability – and they're keen to spread the word further about the benefits of becoming a Cycle Friendly Employer. To launch the accreditation, BCF organised a charity ride, attended by member companies, as well as Cycling UK's head of commercial Russell Stephens.
The process is rigorous, but pretty straightforward. "Go for it", Tom says, if you want to get more people cycling. "Doing the self-assessment really helped us understand where we were and what more we could do to help people."
While it's undeniable that there are journeys for which using a car is unavoidable, with 71% of all journeys made in the UK under 5 miles, some of those could easily be switched to cycling or walking. Cycling UK is encouraging people to #DriveLessCycleMore, but we also want to see local governments implement the necessary infrastructure so that people have the choice to get out of their cars.
To check if you business is already Cycle Friendly, you can complete the self-audit, and you can find out more about Cycle Friendly Employer accreditation.