Walsall Arboretum club celebrates 1st birthday
Walsall Arboretum Community Cycle Club has not had the easiest first year. Just weeks after starting up, all of the group's brand-new bicycles were stolen from a locked compound, halting everyone's progress. The group's members, mainly elderly ladies getting back in the saddle after many years, were devastated.
Within weeks, however, the sessions were back up and running as normal. Thanks to local news coverage, generous local people and a co-ordinated effort by volunteers, all the bikes were quickly replaced through donations in something of a Christmas miracle.
Since then, the club has grown, attracting new members and becoming firmly rooted in the community.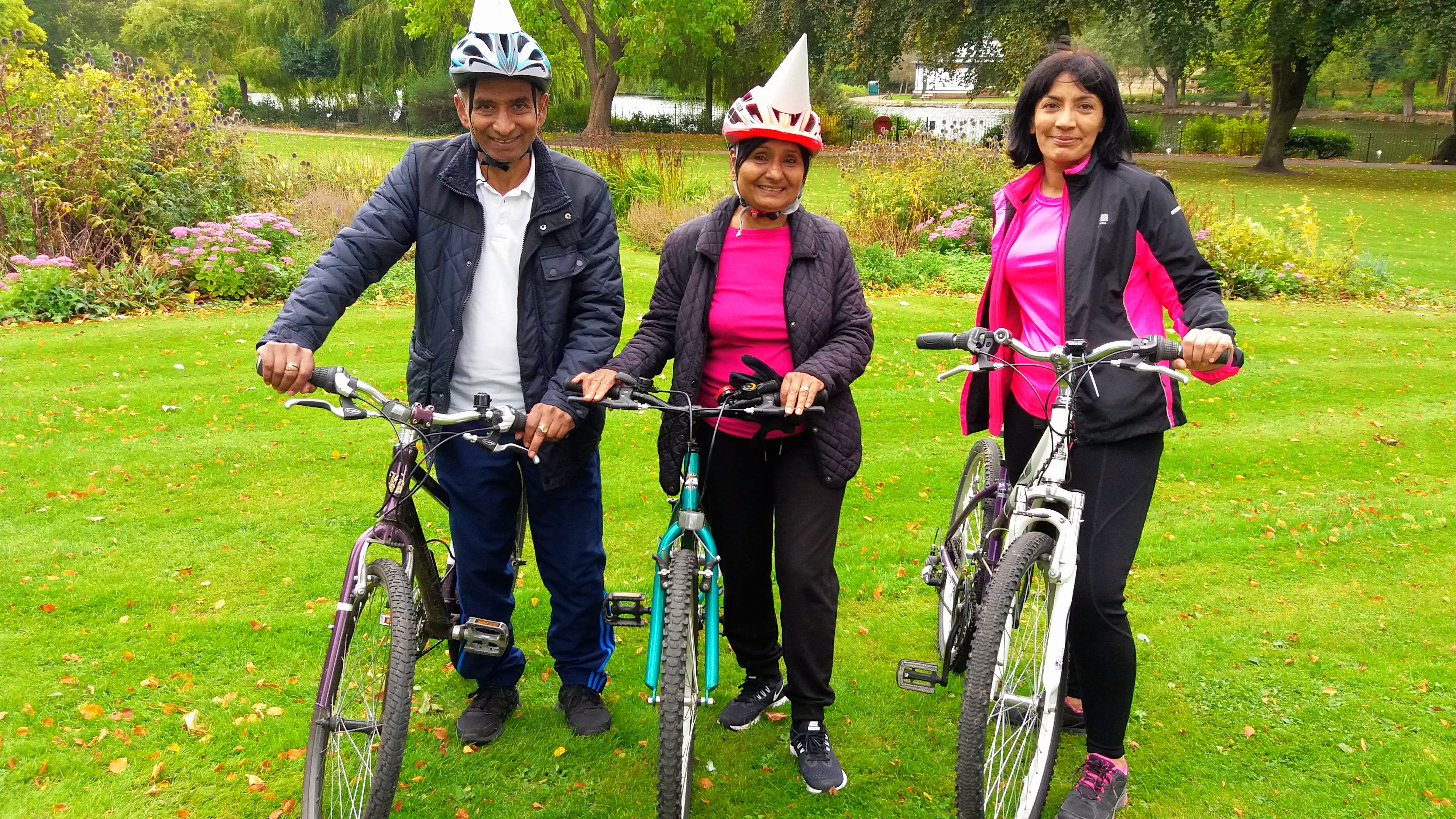 Steve Price has been involved with the club from the very beginning, volunteering his time as an instructor and bike mechanic and running lots of the odd and ends behind the scenes.
He says, "It's quite amazing to see the uptake and I've really enjoyed it. Even in really awful weather we've still had people turning up to ride. And these are people who may not have been on a bike in 50 or 60 years!"
Narinder Kaur joined the club as a participant a couple of months ago, when she was out running in the Arboretum and simply spotted the group and asked to join in. Narinder had never had the opportunity to learn to ride a bike in childhood like most people, and as a result had missed out in adult life too, despite her best efforts.
The freedom of being on a bike is unbelievable.

Narinder
Narinder says, "I had a bike for about eight years sat in my house and I tried to learn but I just couldn't. But in less than a week with the club I managed it and have carried on ever since.
"The freedom of being on a bike is unbelievable."
Narinder's success story is what the Walsall Arboretum club was set up for, and one year on it's fantastic to able to say some key goals have been achieved.
But it's the supportive community and friendship of the Walsall Arboretum sessions which have benefited Narinder the most; her father recently passed away and she's been trying to find different ways to occupy her mind.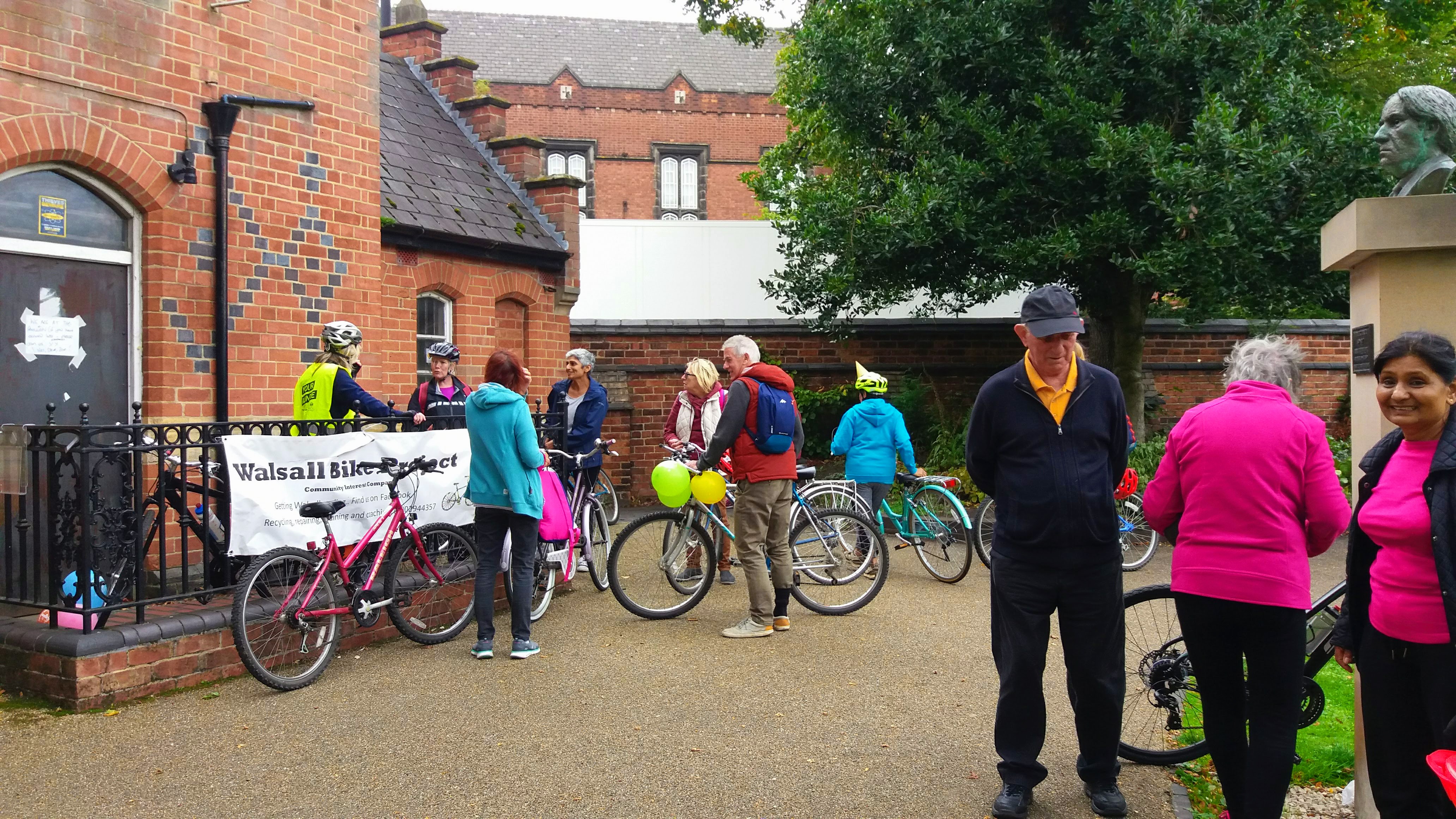 She says, "It's been good to have something to focus on and a new skill, and I've meet a lot of new people. I go running and I go to the gym but it's not the same as being in a group.
"Dad loved this park. He used to go every day and walk five kilometres and tell us what had been happening in the park that day."
Narinder kindly took on the role of event photographer for Walsall Arboretum CCC's birthday party this week, which involved party hats, balloons and bell-ringing.
"I loved it. It was a great mix of ages and cultures and food. I brought the onion bhajis and the samosas, and then there were cakes and sausage rolls.
"I hope it carries on!"