Review: Women's Rab Cinder Kinetic Waterproof Pants
Rab recently released a new sleek bike clothing collection for off-road biking adventures – the Cinder range.
I'm a believer in investing in high quality outdoor clothing as comfort is key when spending the day outside in unpredictable weather, so I jumped at the chance to test the Rab Women's Cinder Kinetic Waterproof Pants.
I tested them on two separate mountain biking adventures in April – a wet, windy day at Achnabreac on the west coast of Scotland and a dry, sunny day at Glentress in the Scottish Borders.
They're built with Proflex fabric, making them slightly stretchy. On first impression, I noticed how lightweight and non-restrictive they felt compared to other biking trousers I've worn. This, combined with breathable fabric and air vents allowed me to stay cool while pedalling uphill for long periods, and comfortable getting out of the saddle and moving around (trying to stay on) during descents.
Since they have the waterproof protection of a hardshell, I was lucky (or unlucky) enough to test them during a downpour. My legs stayed dry and I was impressed by how the water practically bounced off me and didn't absorb into the material at all. I'm 5'9" so I would have liked them to be slightly longer to keep my socks dry, there isn't currently a long sizing option for these pants. The shock cord waist adjustment meant that I was able to pull the waist in to ensure that they had a snug fit and wouldn't let any water in.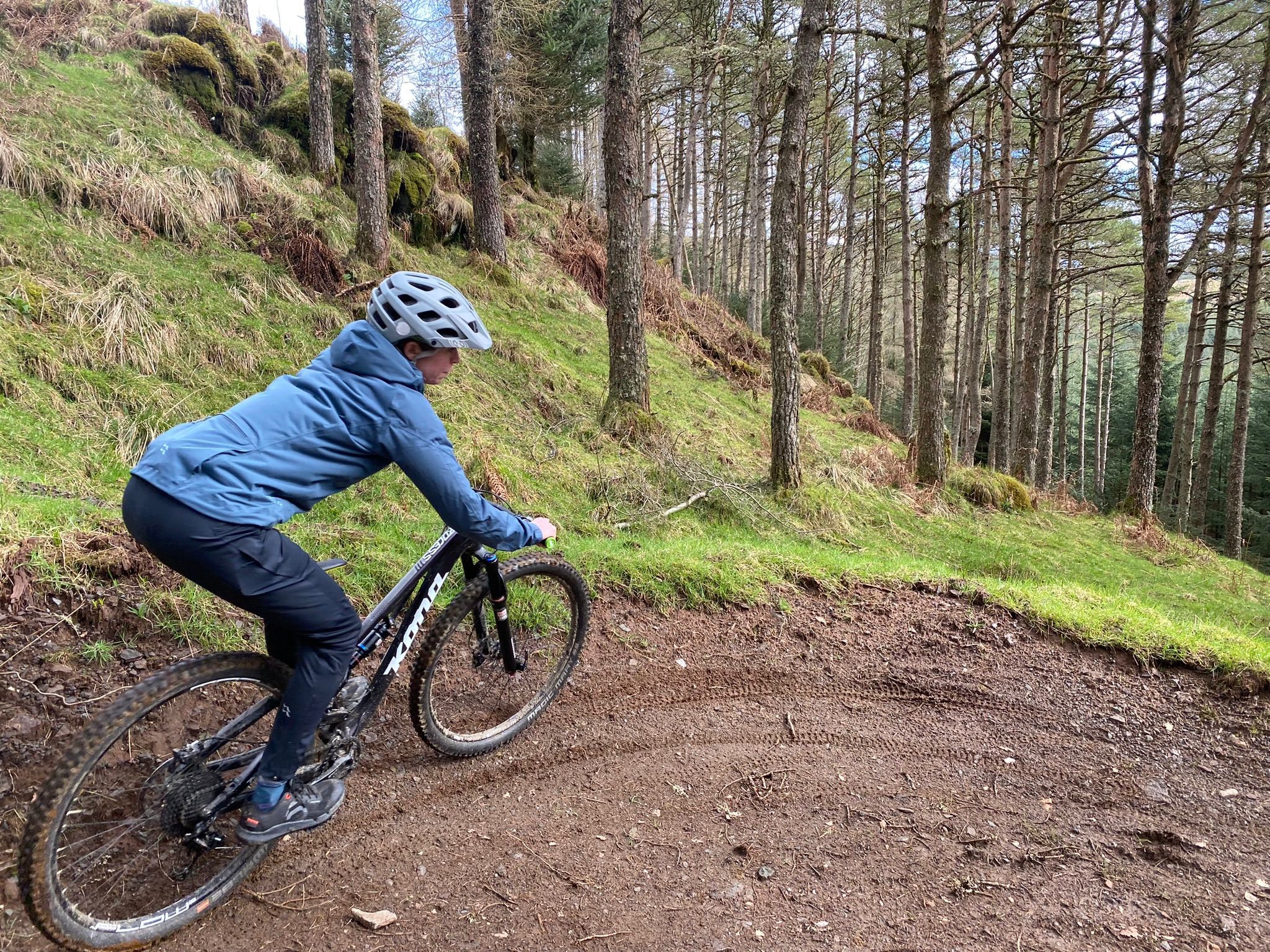 Unfortunately when I arrived home after wearing them for the first time, I noticed a tiny hole at the bottom of the right leg. I can only assume the thin fabric caught my pedal while I was dismounting.
It's likely that this was just a case of bad luck. I contacted Rab to let them know and they helpfully advised that their product design team are carrying out ongoing user testing to allow them to develop the range to reinforce any weak points.
I plan to send the trousers to the Rab Service Centre which offers repairs and maintenance to restore Rab gear. This stops fabric unnecessarily going to landfill – in 2020 and 2021 they completed 17520 washes and repairs.
Verdict
When it comes to outdoor clothing, you get what you pay for – the £190 price point is steep however despite the small tear I experienced, the quality is great. They're worth the investment for regular riders in all conditions.   
We've also reviewed the men's version of these trousers.
Other options
Endura £46.99 at the time of writing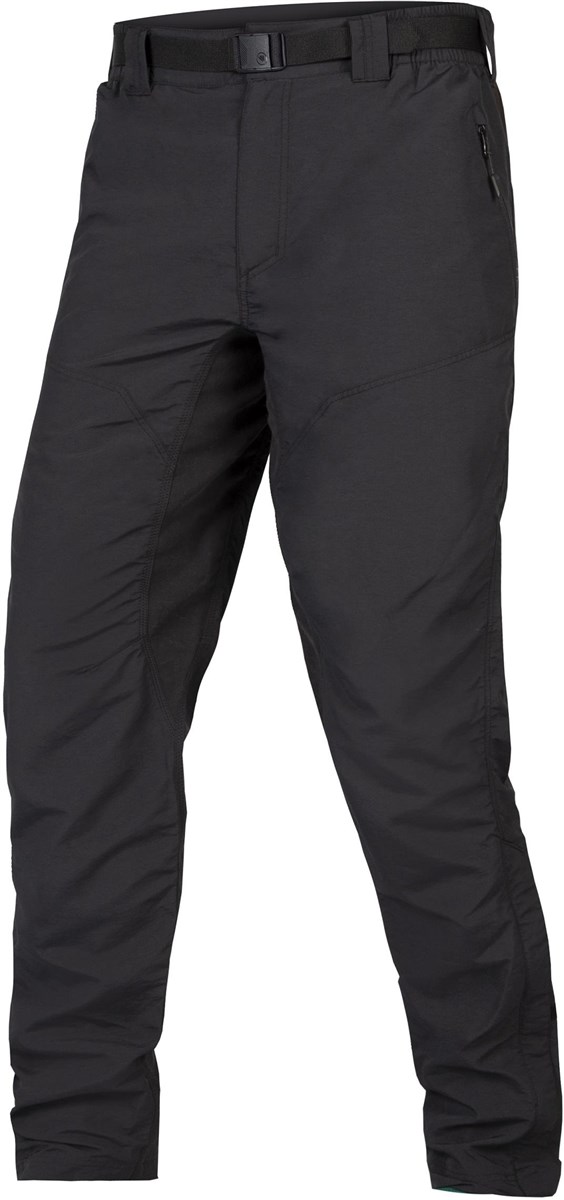 These trousers are both waterproof and breathable with fully taped seams protecting you from the elements. They can be used as over-trousers, fitted quickly via the extended ankle zips without the need to remove your shoes. Adjustable leg length and 360° reflectivity offer comfort and visability.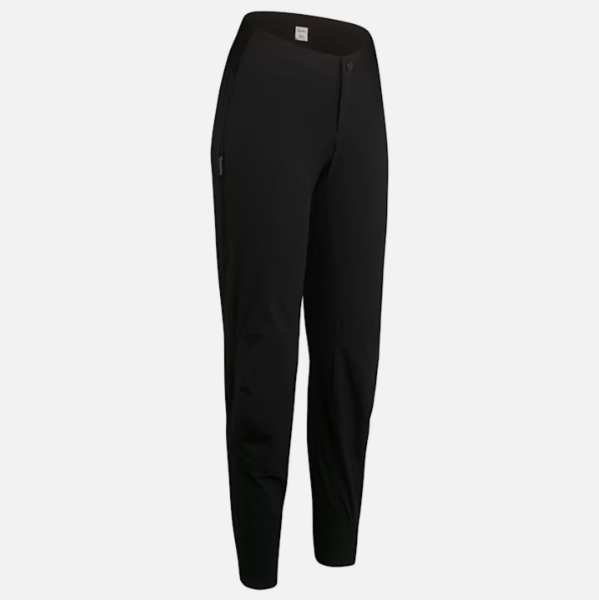 No need to worry about catching these trousers on your pedal or chain as the reinforced ankle cuff keeps everything in place. They're waterproof, made from durable fabric and have reinforced knees so they offer a little protection if you'd rather not wear kneepads.