Guide to GPS and route plotting for cyclists
Many of us are familiar with in car sat nav devices for guiding us from A to B and the idea of something similar for our cycle adventures can be very appealing. Instead of stopping at every road junction to check which way to go, we can enjoy the ride with glances at the GPS keeping us on route.
GPS devices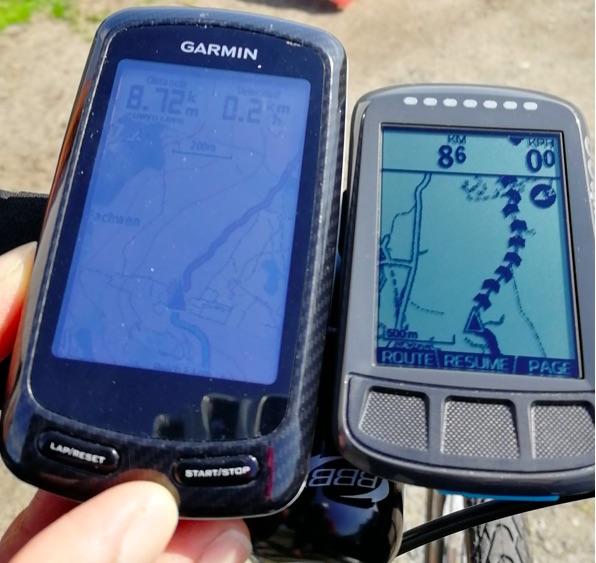 The features offered on a GPS can differ widely between models – as can cost. Before investing, read reviews and ask your cycling friends for some advice. You can ask for advice in the Cycling UK forum, too.
Phone apps can provide an alternative to a GPS. There are many great apps available that will plot routes and give you audible instructions without the need to purchase another device. An advantage of a GPS is it is likely to be more rugged with a longer battery life and can be much easier to read outside.
Plotting your route
Unlike driving, individual requirements for a bike route can vary considerably. I prefer quiet lanes, or some off road ,while others prefer faster direct routes. Add family cycling into the mix and the requirements change again.
For this reason, relying on your smartphone or GPS to plot a route in the same way you use a car sat nav may result in routes that are not suitable. Planning in advance on a computer or smartphone can achieve a more enjoyable journey.
The easy way to plot a route
If you plan to follow a popular route or trail, check if someone else has already created the route. When planning to cycle the Tour De Manche route through Brittany, a quick internet search for 'GPS route of tour de manche' led me to the official page with downloadable files ready to copy onto my GPS. These files usually take the form of a GPX file.
The route is excellent, by the way, and highly recommended.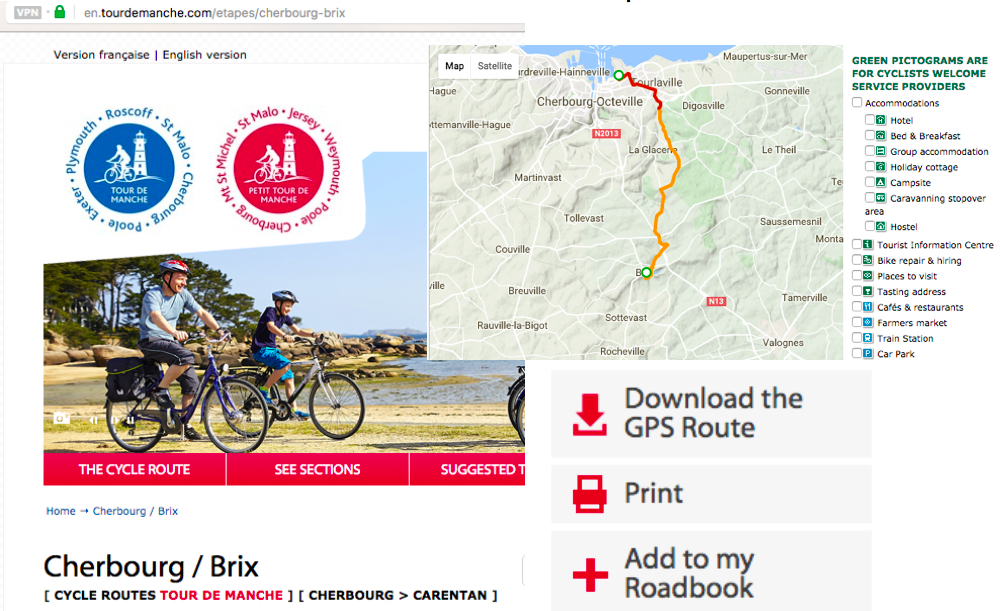 What to do with a GPX file
Once you've downloaded a route, or created your own, you'll need to transfer the GPX file to your GPS device. The instructions for this will vary by manufacturer so check your user guide. Newer devices can use a smartphone app to transfer the file and this is usually easier.
With older GPS devices, you'll need to connect it to your computer using a USB cable. The route file then needs to be copied to the correct place; for example, Garmin devices need the file to be copied into the 'New Files' folder.
Apps for route plotting
There is a large choice of apps for plotting a route, with both free and paid-for versions. Google Maps is perhaps one most will be familiar with. You can display bicycle routes on Google maps and also plot a route between two points. Three route options are normally displayed.
You can change the route by click/holding the selected route and dragging it until you are happy with it; then highlight the address bar at the top. Copy ;and paste the link into a website such as MapstoGPS to create a route which can be downloaded to your computer and transferred to your GPS. When downloading the file, make sure you give it a meaningful filename so you can easily find it again.
Other route-plotting apps that are worth taking a look at include Outdooractive, Strava, RideWithGPS and Komoot. They all have free options, plus additional payable features.
My favourite is Komoot. This allows users to choose between many different styles of cycling routes (touring, MTB, gravel, road) and the mobile app is as functional as the website allowing route plotting on the go.
Komoot's mapping will display both gradient and surface information to help find the best route. You can also search on points of interest, including accommodation, campsites and eating places along your route.
It will also sync with popular GPS devices. If your GPS is compatible and WiFi enabled, just power up your GPS and the route will transfer across and be ready to go.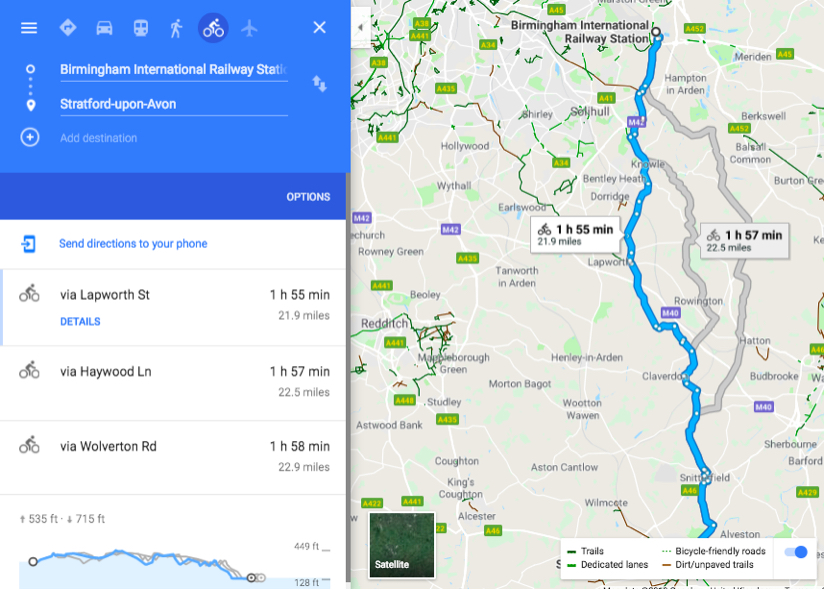 When looking for off-road routes, discovering new places or just out for a walk I love perusing Ordnance Survey maps. Via the app or online browser, Outdooractive will give you access to many different maps. Having access to O/S 1:25,000 mapping purchased in segments is great for off-road route planning, and routes will sync between online and phone app.
I know many prefer paper maps, but for me the convenience of online, portable and given my eyesight, 'pinch to zoom' facilities make online mapping a winner.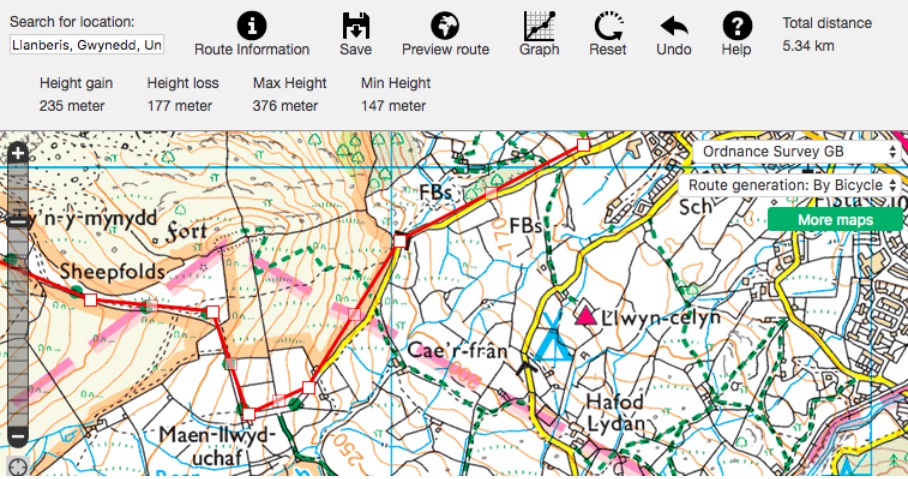 Strava is known by many for recording statistics and creating segments to race against. That is all good, but it's also useful for finding where other people ride. You can create routes from other people's rides, and use the Strava Flyby feature to see where the other cyclists you passed went when they turned off.
Within the Strava Route Builder you can turn on the 'Global Heatmap' to see which routes are most popular with other cyclists. When visiting new places, this is a quick way to find popular routes. Any saved routes can be downloaded to your GPS, or again with many modern GPS devices, the route will transfer across automatically.