Bikepacking is a word thrown around a lot at the moment in cycling. It's not that it's something new, people have been carrying their stuff on their bikes and staying out overnight for decades, but it has received a lot of attention more recently. Simply put, it's going out for a ride and taking enough stuff with you that you can stop out the night and continue riding the next day.
Trips can be a quick one nighter locally or a multi-day expedition travelling across continents. Or anywhere in between – it's up to you. That is the real joy of bikepacking.
Unless you have accommodation booked you can go anywhere you like, change your mind about the route, stop off to see something interesting or go for a swim en route. Freedom and any number of small adventures along the way – it all adds up to a great experience.
Share the ride with someone and you'll be reminiscing about it for years. As my riding companion Joolze Dymond says: "It's the way you can see a nice track and just decide to go and explore it."
If it's something new to you, don't be put off by the number of things you apparently need to take. If you don't fancy sleeping outside, then plan a route to a hostel or a B&B – many places advertise they will look after cycles and cyclists both. If you've ever been camping you probably already have most of the gear you need for a night in the wild.
A sleeping bag, a mat that will help with comfort and heat loss and something to protect you from the weather such as a bivvy bag or a tarp is actually all you need. That can go in a stuff sack strapped to your bars. A backpack of some sort will then take the rest of your gear for a night out.
Then if you like it, you can get into the realm of bags designed to go on your bike and more and more equipment. It's like any hobby, you can spend thousands on it or be cunning and adapt what you already have.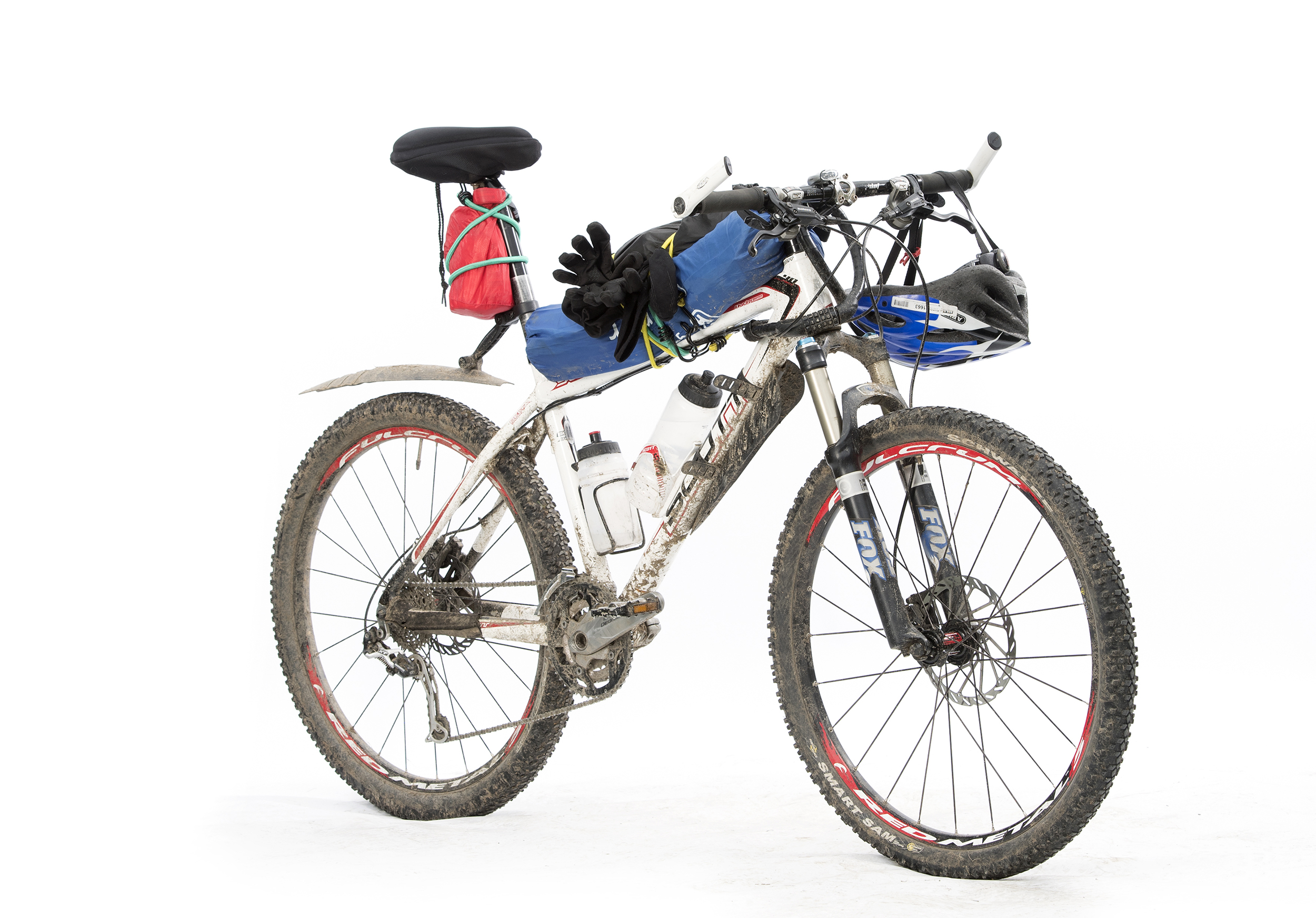 For your first trip, don't over egg the mileage. A loaded bike is harder work, especially up hills. And a major part of this whole trip is slowing down a bit and taking in what's around you.
If you've just flogged up a big hill, stop and look at the view with a drink and a snack. You have time. Listen to the birds, look at the plants or the landscape, whatever takes your interest.
More modest mileages also suit the ageing body. Of course I look at others and envy their mileages but there's no getting away from the fact that I can't do hard day after hard day any more

Hannah Collingridge
Don't be put off by the big adventures of others – this is your trip. Joolze and I bivvied out once a month for a year. Most of those trips were one-night stays, our 'tea-time adventures' because of work commitments, dashing off on an evening after work, camping out and then riding the next day.
Some mileages were very modest but I remember every single trip with immense fondness. I think Joolze does, too. She's either a consummate actress or the big grin on her face is real.
Flogging across fields where there is no clear path may be grim at the time, but turn into shared experiences to laugh at the day after. After that they become legends, tales you tell to others that grow with each telling. A bond you formed through overcoming adversity and hardship together, battling onwards, even if it was only a soggy field in reality.
More modest mileages also suit the ageing body. Of course I look at others and envy their mileages but there's no getting away from the fact that I can't do hard day after hard day any more. It hurts, I get tired and grumpy and that means it's not fun.
As Joolze often says: "It's my adventure." So I've learned to scale it back to something that's challenging but not soul destroying. I also can't cope as well with a bad night's sleep, and let's be honest here, you never get a good night's sleep outside.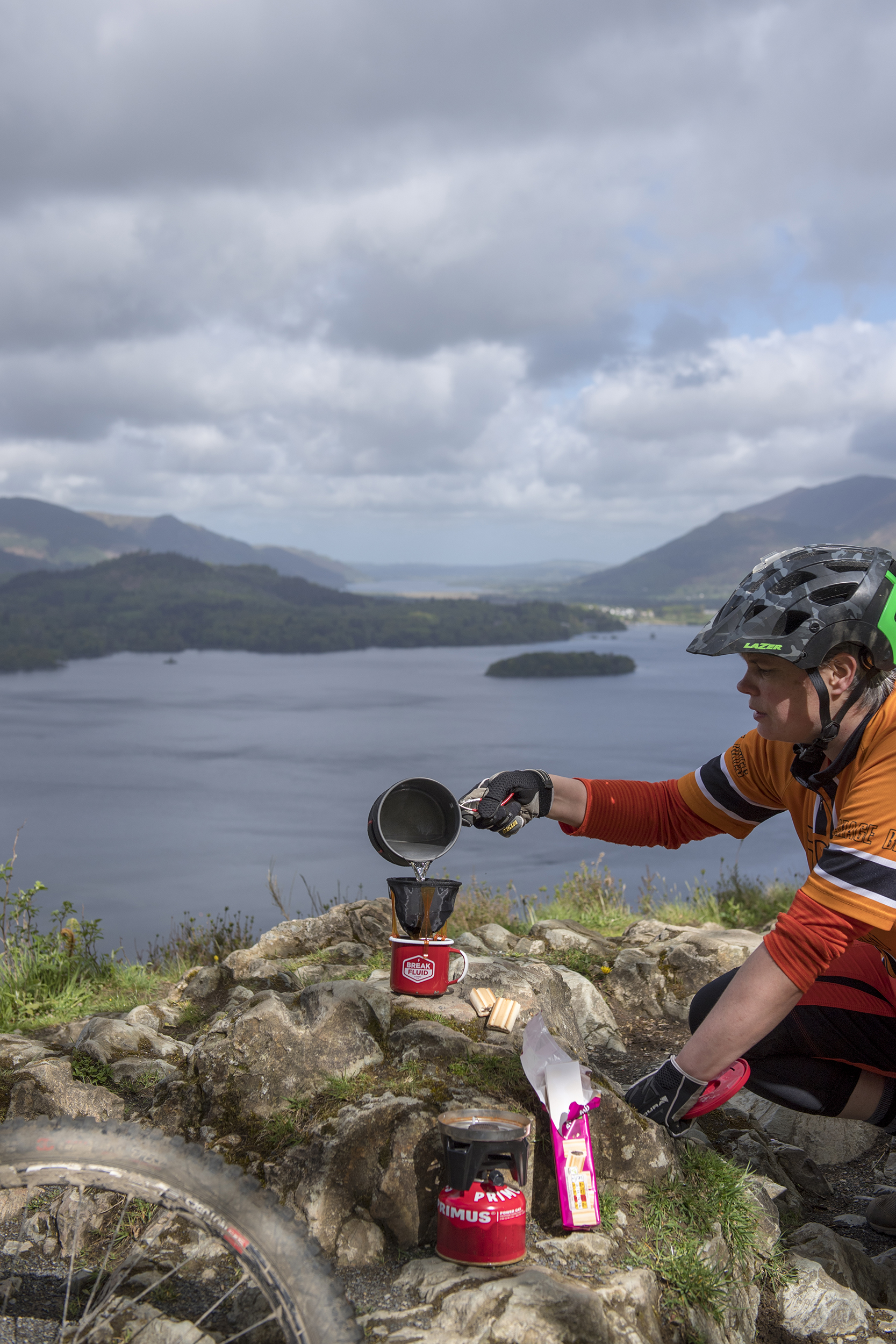 This is where taking little luxuries on the trip can help – a warm brew can be the best thing you ever drank. Putting your spare clothes in a bag as a pillow becomes a thing of wonder and beauty. After a couple of trips you'll know what works for you. And also which of your friends snores the loudest.
A top recovery tip is make sure your overnight stay isn't too far from a handy café. A proper cooked breakfast in a warm café with toilet facilities could be just what you need to face another day of bikepacking adventure.
You get adept at finding discreet places to sleep. We've used lime kilns, old house platforms, tiny little grassy areas in a sea of heather and a cave, among other places. The cave was great – warm and out of the wind – until the morning after and two much stiffer women of a certain age tried to get back out again under a low stone roof. We put our helmets on in the end.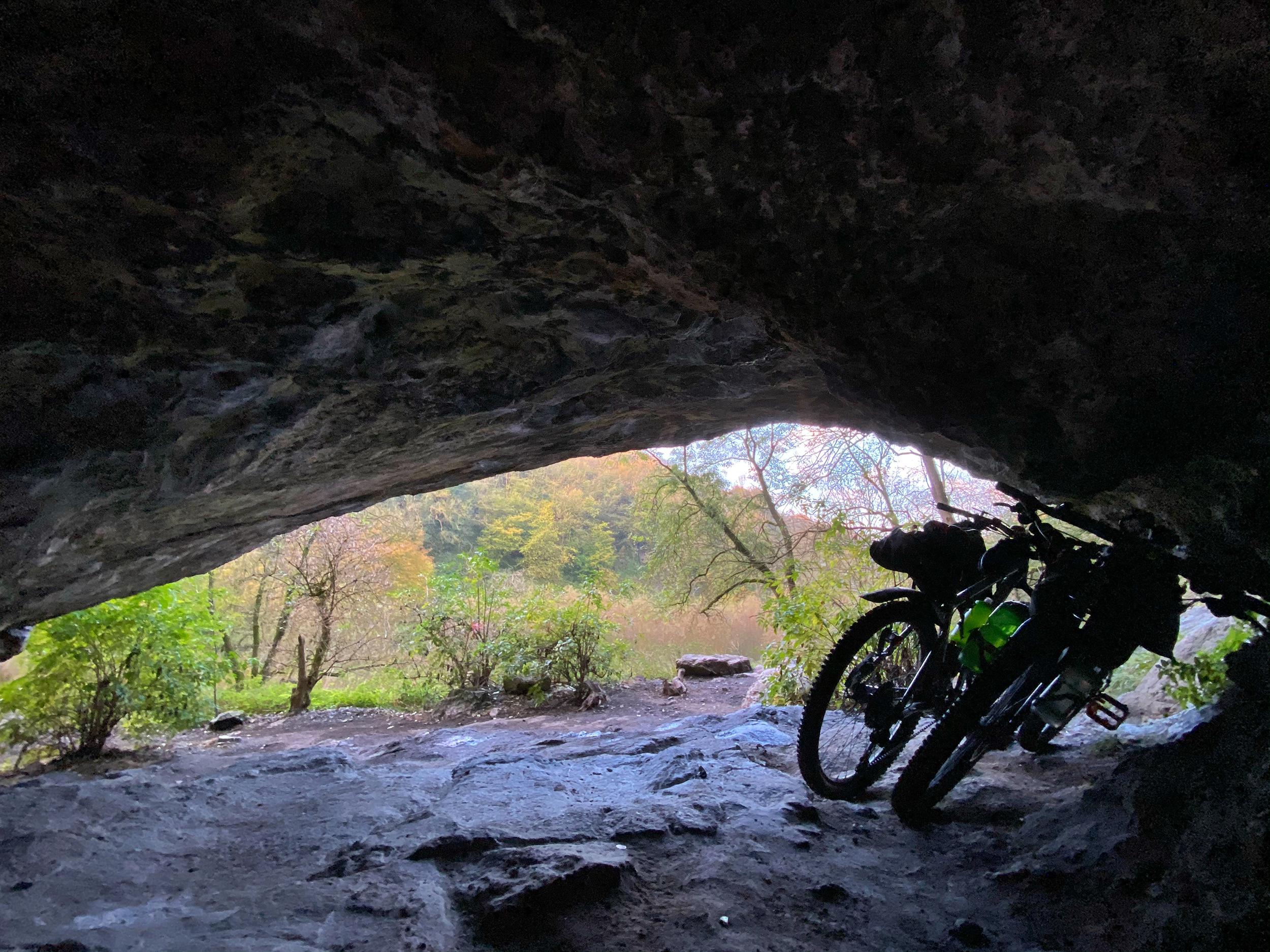 Look after yourself and your riding companions. Your low points won't coincide with theirs so help each other.
This can range from making them stop to eat and drink because they've lost their sense of humour, or leaving them to plod up a hill in their own time as your bright, inane chatter aimed at distracting from the gradient has brought forth threats of bodily violence. Just laugh about it later. There should be a lot of laughing.
If you fancy it, try it. You've nothing to lose except a good night's sleep. Plan it so it's what you want to do. Start at the smaller end of things and see where it takes you. It could be anywhere. That's the point.
Next time – more tea-time adventures and some top tips from a couple of women of a certain age, built more for comfort than speed.