Litter picking good! How cyclists in Yorkshire helped clear up their local roads
In early March 2020, prior to the lockdown, members of the Halifax Imperial Wheelers Cycling Club decided to carry out a litter clean-up on one of Calderdale's most scenic roads. The group's Martin Cleminson takes up the story:
"Twenty-five volunteers from the group turned up at the Springhead Inn at Mount Tabor to begin a sweep of a four-mile stretch of the West Yorkshire Cycle Route. This section of highway has in recent years been blighted by litter, and as a popular route used by many Calderdale cyclists, Halifax Imperial Wheelers Cycling Club decided to restore this scenic route. In doing so, we've provided an enhanced cycling experience, therefore helping to promote cycling within Calderdale in a litter-free environment, along with contributing to the community and providing a greener planet."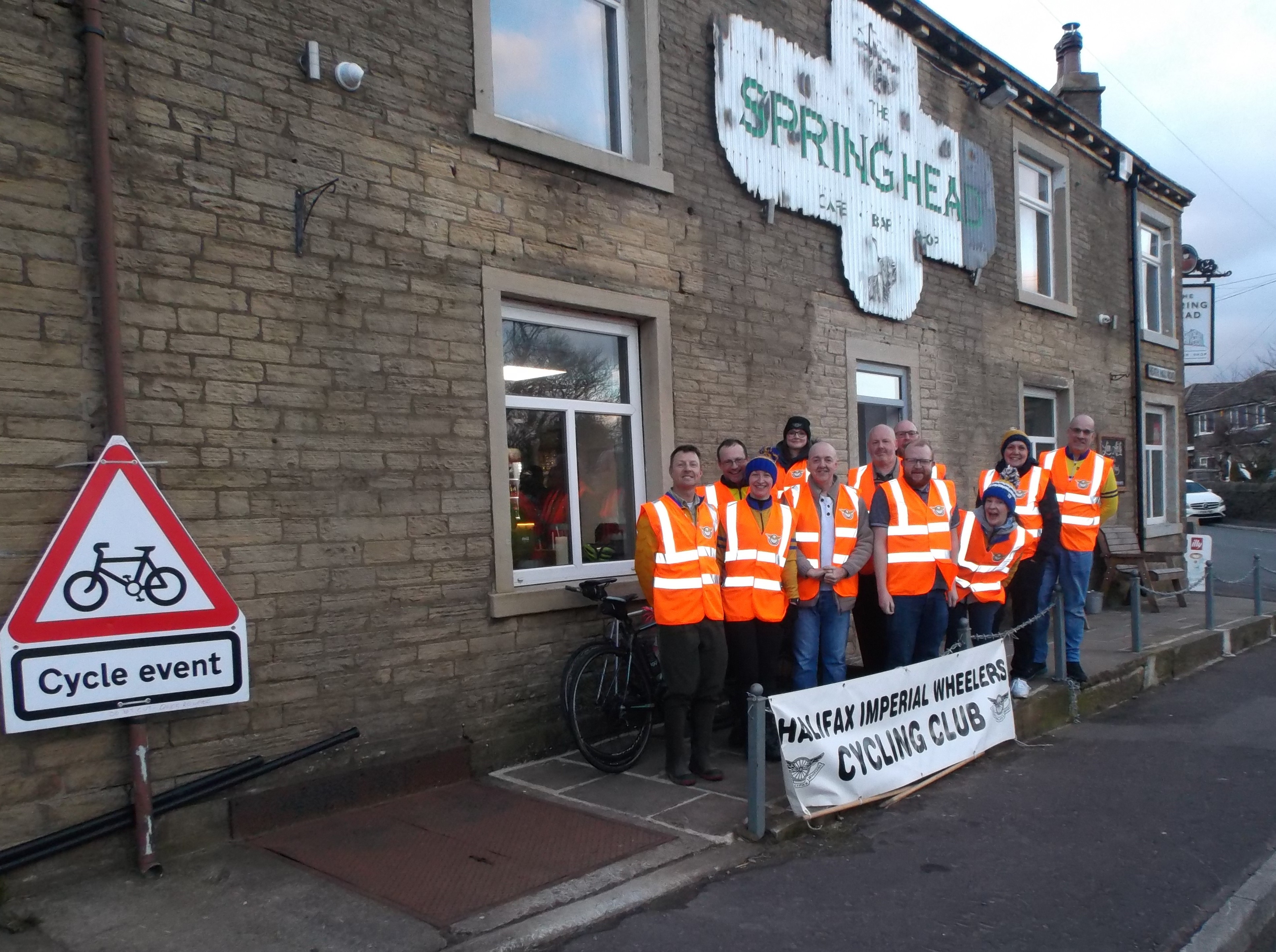 West Yorkshire Cycle Route
Martin continues: "The West Yorkshire Cycle Route is a 150-mile signed circular long-distance challenge route that roughly follows the West Yorkshire county boundary. Much of it is on quieter, minor roads with the occasional track section; it also features remote lanes, together with some of the steep climbs found along much of the sparsely-populated western and southern sections as the route crosses the edge of the South Pennines.
This particular four-mile section of Calderdale's scenic route leaves the village of Luddenden via Stocks Lane, arrives at Mount Tabor, traverses the hamlet of Wainstalls then climbs steadily over Warley Moor, skirting around Warley Moor reservoir and climbing up to 1400 ft at Nab Hill, the border with the City of Bradford Metropolitan District Council.
On a clear day, there are far-reaching views including Stoodley Pike and Holme Moss to the south, Almscliffe Crag to the east and the peaks of Pen-y-ghent and Ingleborough to the north.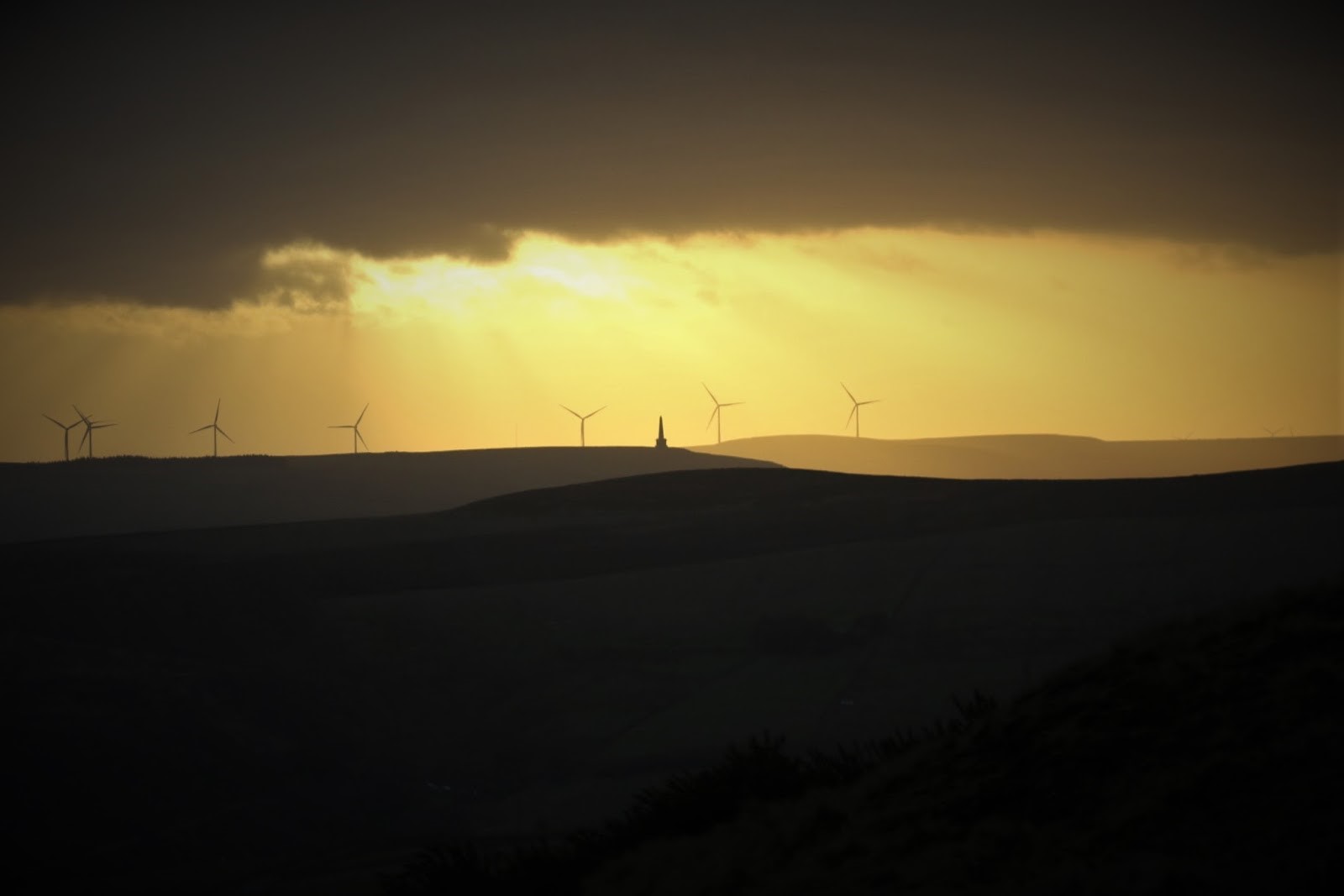 The litter clean-up took place with the help of the 25 volunteers - who collected 60 bags of litter over a two-hour period - and Calderdale Borough Council, who provided the litter picking equipment and collected the bagged litter."
Inspiration
Martin adds: "I was inspired to organise the litter-picking event following a chance meeting with a fellow cyclist whilst cycling over Widdop Moor, near Heptonstall, one of my favourite routes. This rider told me that this route was also a favourite of his and his friends, but they were frustrated by the amount of litter which plagued the route.
After an evening in the pub, they decided to do something about it, and managed to rally a party of 20 like-minded volunteers by the following weekend via social media. He organised the litter clean-up and as we cycled over the moor and talked, sure enough, the route we were riding was litter free!
His idea was to get clubs, community groups, or groups of friends to sponsor a cycling route and, once a group has done a mass litter pick, it is easier for one or two people to keep it up.
It's crazy but when a road is litter free it looks normal, you don't notice it and you get to enjoy the views.

Martin Cleminson, Halifax Wheelers Cycling Club
It's crazy but when a road is litter free, it looks normal, you don't notice it and you get to enjoy the views. When the roadside is blighted with litter, that's all you see! Therefore riding in a litter-free environment makes for a much more enjoyable ride."
Halifax Imperial Wheelers Cycling Club
Halifax Imperial Wheelers Cycling Club was founded in 1924 and holds the distinction of being the longest established cycling club in Calderdale.
Membership currently stands at 70 and has had quite a few new members in the last year. Their monthly meeting is normally held on the first Friday of every month with year-round Thursday night social rides being the best-supported activity with on average 25-30 cyclists attending every week.
During the spring and summer, the group also runs time trials on a Tuesday evening and has weekend rides such as a training evening at Manchester Velodrome and a long weekend touring in Belgium via North Sea Ferries.
Will you take up the challenge?
Halifax Imperial Wheelers now challenge other clubs or community groups to carry out similar exercises in their area and say together we can all benefit from a cleaner Britain once the current coronavirus restrictions have been lifted.
Get in touch
We've sent Halifax Imperial Wheelers a Thank You certificate for their efforts. Do let us know if you or your group take part in this or any other voluntary activities, we'd love to tell other people about them.