CTC Podcast: A look back at cycling history and some festive fun
Thursday, 12 December 2013
This second episode features an interview with Mervyn Evans, the son of F. W. Evans who founded the chain of Evans Cycles. Mr Evans, now in his nineties, talks about the founding of the shop, its growth and life with F. W. Evans.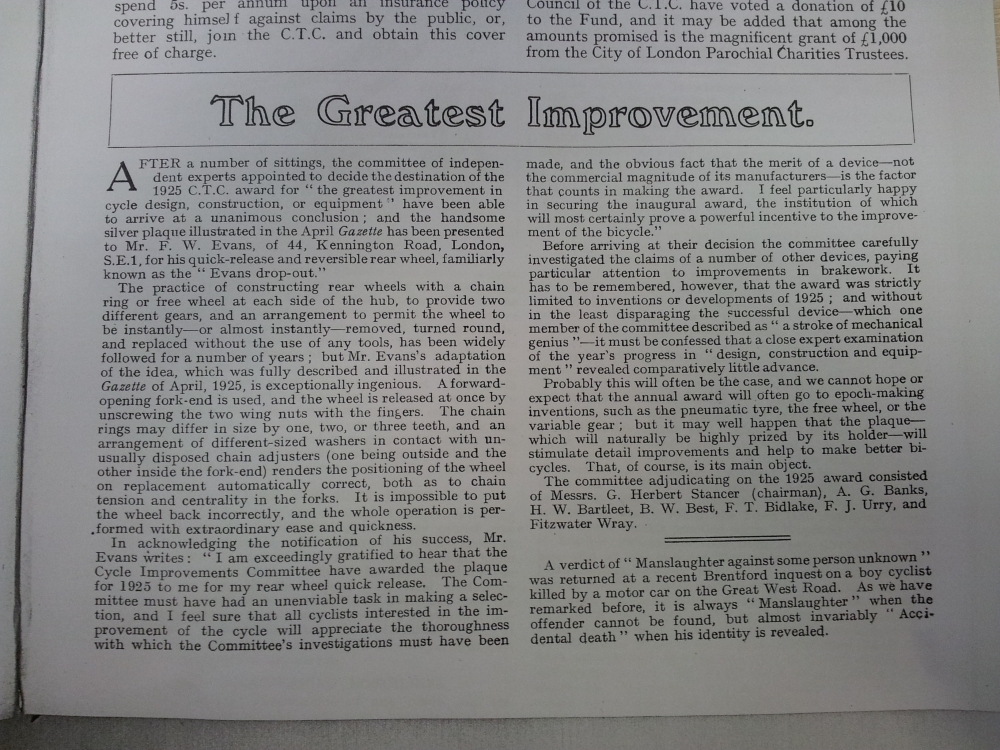 Above: F. W. Evans's invention mentioned in the CTC Gazette of June 1926
There is also an interview with Elizabeth Cumner, a CTC member whose family has been involved with CTC and cycling for several generations. Elizabeth speaks to CTC's David Brown about her father Douglas Percival Frank Guy and shares some delightful holiday memories (main picture above).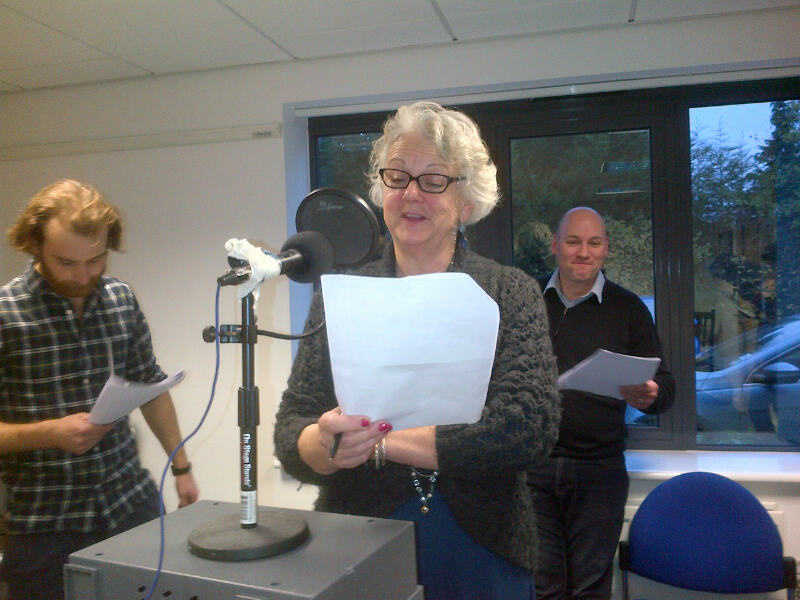 Like most people, here at CTC we're looking forward to Christmas, and to celebrate, we've dug into the archives of the 'Gazette' and found a seasonal story – ably narrated and acted by CTC staff and volunteers. (Pictured above: Sylvia Howe, Ed Holt and Matt Mallinder taking their new acting roles rather seriously!) There is also a long-lost musical gem: 'The Cycling Song', sung by the CTC Male Voice Choir! Or rather, some of our male staff who were volunteered! The score from the 1880s was brought to life thanks to musician John Allan.
Christmas Runs are very much a part of the calendar for many clubs, so we look at where CTC District Associations explored at Christmas, and suggestions for Christmas presents from the Gazette's past!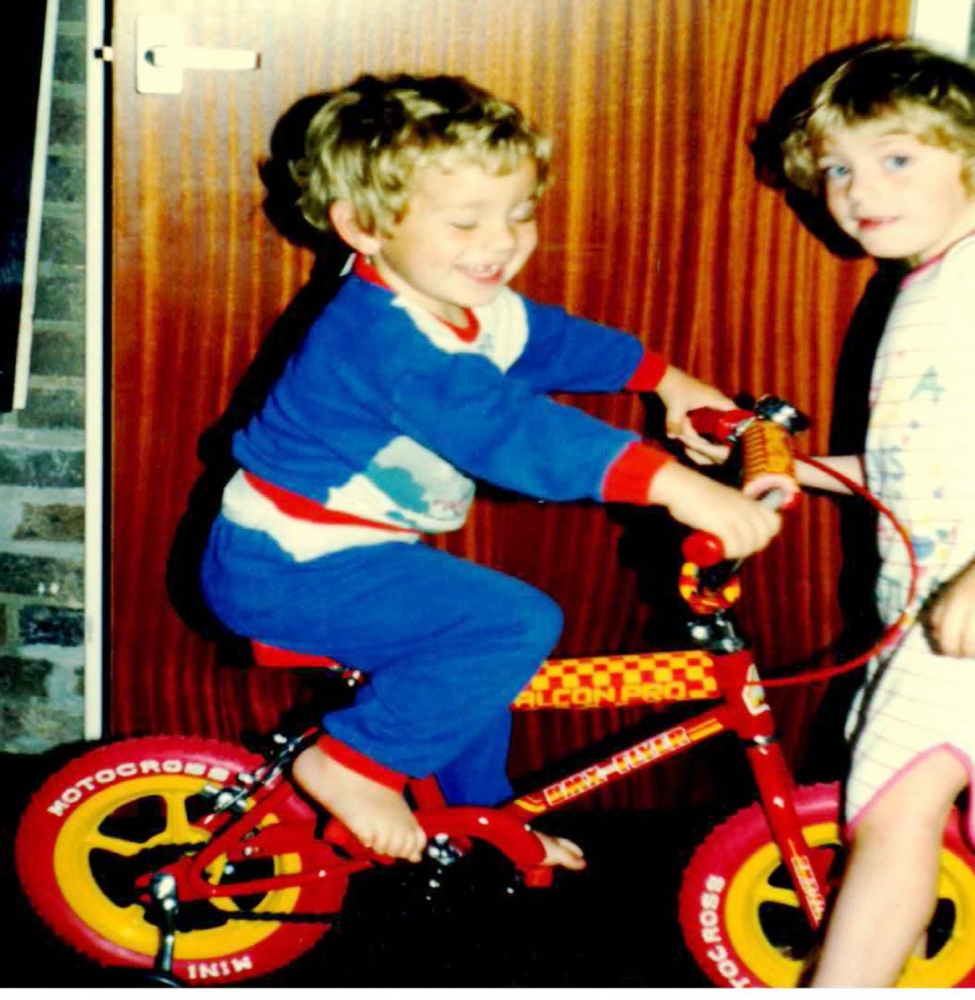 This year, as with years past, many people will be unwrapping a new bike for their present (like these two cheeky children above!). Lots of you contacted us about your memories of receiving a bike for Christmas, and we feature a selection of them in the 'Pedalcast'! Enjoy! 
If you have any suggestions for snippets or interviews you'd like to hear in future, please do get in touch with us!
The Podcast has been brought to you by David Brown, Sylvia Howe, Kay Lakin and Ed Holt. Presented by Laura Raymond and Directed by Lorraine Stone.

Sponsored by Evans Cycles