Travellers' Tales: The Wayfarer Pass
Our cycling days together go back decades. Now living in different parts of the country, the four of us organise an annual getaway. I'd read about the Wayfarer Pass in the Berwyn Mountains as a teenager. It's an unsurfaced drovers' track that's classified as a public road.
The route was immortalised by the writings of Walter MacGregor Robinson, aka Wayfarer, and his snow-blown journey of 1919, and also by Frank Patterson's evocative pen-and-ink drawings. The imagery had stuck. High time to try it on our old-school tourers!
Shrewsbury was a convenient place to meet, with a cyclist-friendly Premier Inn by the station (bike in your room, no limits breakfast). Entering Wales, well-tended farms gave way to a more unkempt landscape. Our route wove through tight packed hills to Llanarmon Dyffryn Ceiriog, the start of the pass. There were scars from 4×4 use.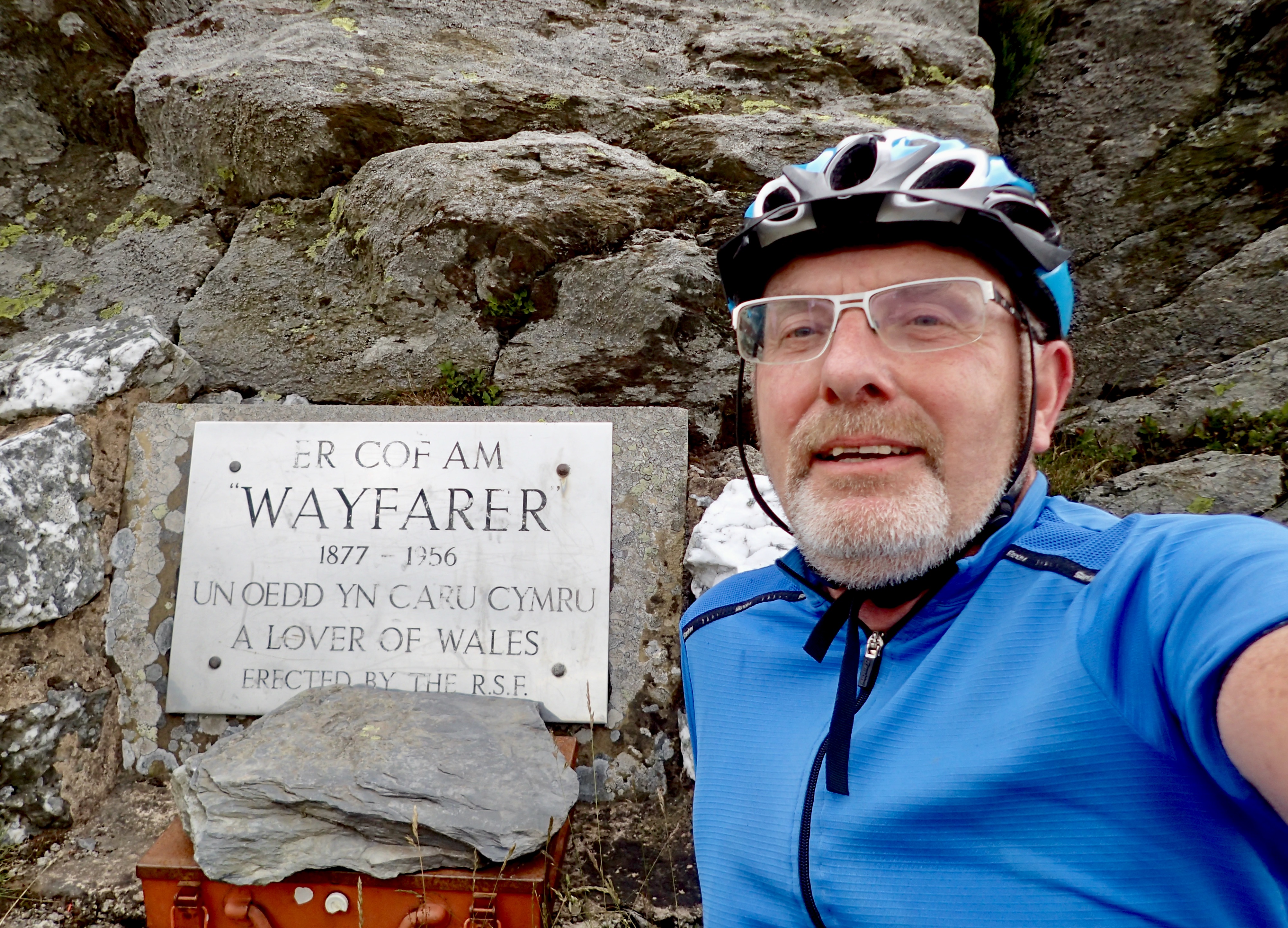 The track climbed quickly. The surface often consisted of large, loose stones, forcing us to walk sections. A lone red kite methodically scanned the valley. At the summit there is the Wayfarer Memorial, but we forgot to sign the Rough Stuff Fellowship visitor book in the metal box! A superb, much smoother gravel decent followed, with a vista of rolling hills ahead. We hadn't met a soul. 
Flattish lanes to Bala and a midge-infested bivvy camp followed. As dawn broke, we moved on quickly. We were soon over Dôl-y-Moch, a ribbon of tarmac rising to 531 metres. Again: no traffic, murky low cloud, and a superb descent. The sun broke through as we dropped into Trawsfynydd and found the very welcoming Crossed Foxes café. The decommissioned Magnox nuclear reactor loomed ominous by the lake.  
Pwllheli, the railway terminus on the Llyn Peninsular, was our destination. Sunday's first train, direct to Shrewsbury, gave us the best chance of a stress-free return. Two bikes were booked, two bagged. It was our best ever Welsh cycling trip, and it's given us memories to savour.