Travellers' Tales: Riding to Iraq
It was my dream to cycle from London, where I live, to Erbil in Iraqi Kurdistan, where I was born. I left our house on 13 July and arrived in Erbil, the capital city of Kurdistan, on 19 September. 
My route took me via Harwich, the Hook of Holland, and then along the River Rhine through Holland and Germany. I followed the Danube to Serbia, then diverted into Bulgaria and through Turkey until I reached the Iraqi border. Initially, I rode on cycle tracks and country lanes. Later I had to use main roads; in Turkey I used the hard shoulder of A-roads.
I enjoyed every minute of the 5,500km journey and never got bored. I met people from all over the world. The most fascinating couple, whom I met twice in Turkey, were from France. They were walking from Paris to Esfahan in Iran, a distance of 7,000km.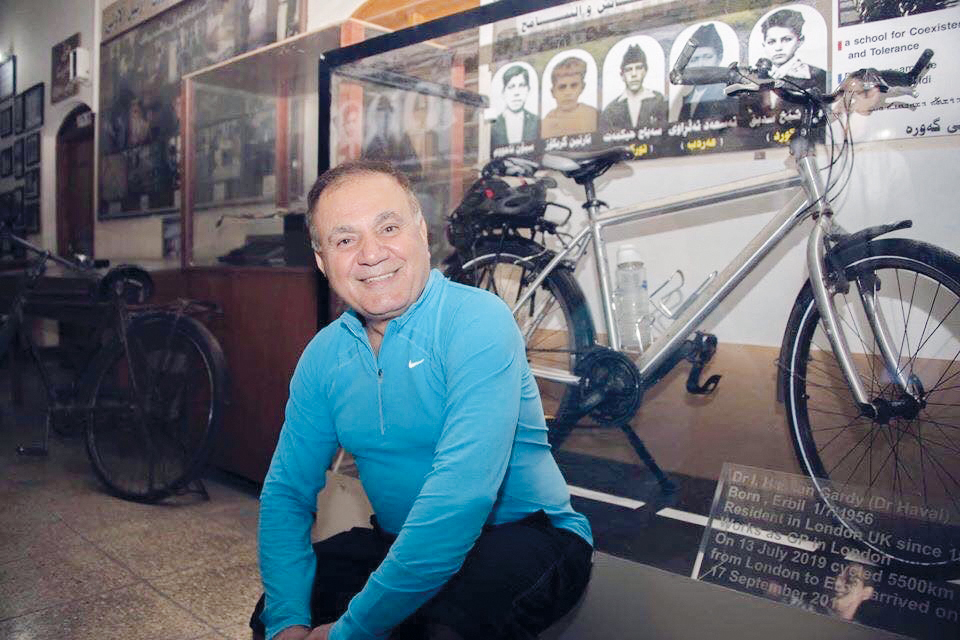 For every seven days of cycling, I rested a day or two. I was lucky in that I had friends and family in most of the cities where I had my rest days. Navigation was straightforward. I never needed my paper maps, just my Garmin Edge 800 and Google Maps.
In Erbil, I saw the prime minister of Kurdistan and his deputy, plus a few political figures. I suggested they create a national cycling day in Kurdistan. My message throughout was to promote cycling culture worldwide – and specifically in Iraq. My bike is now housed in a museum in Erbil to inspire my people.