Travellers' Tales: Pure Colombian
Between January and March, Colombia is a fantastic cycle touring destination. My wife and I have enjoyed long tours there over a 28-year period.
Barrancabermeja, on the historic Rio Magdalena, can be reached by air, river launch and even mini-train, so has been a focal point on three of our visits.
It is a busy, vibrant city with a big heart. The riverside port area has food kiosks, small fishing boats unloading catches, and, if you're lucky, informal folk music jam sessions.
We left the city heading west, through cattle ranch plains, and caught a night's rest before the long climb through the Andean foothills. We rode past a new dam and through a well lit tunnel before a fast downhill into Bucaramanga. Colombian mountain roads are generally built at 5%, making for relaxing climbs and descents; you can actually enjoy the scenery.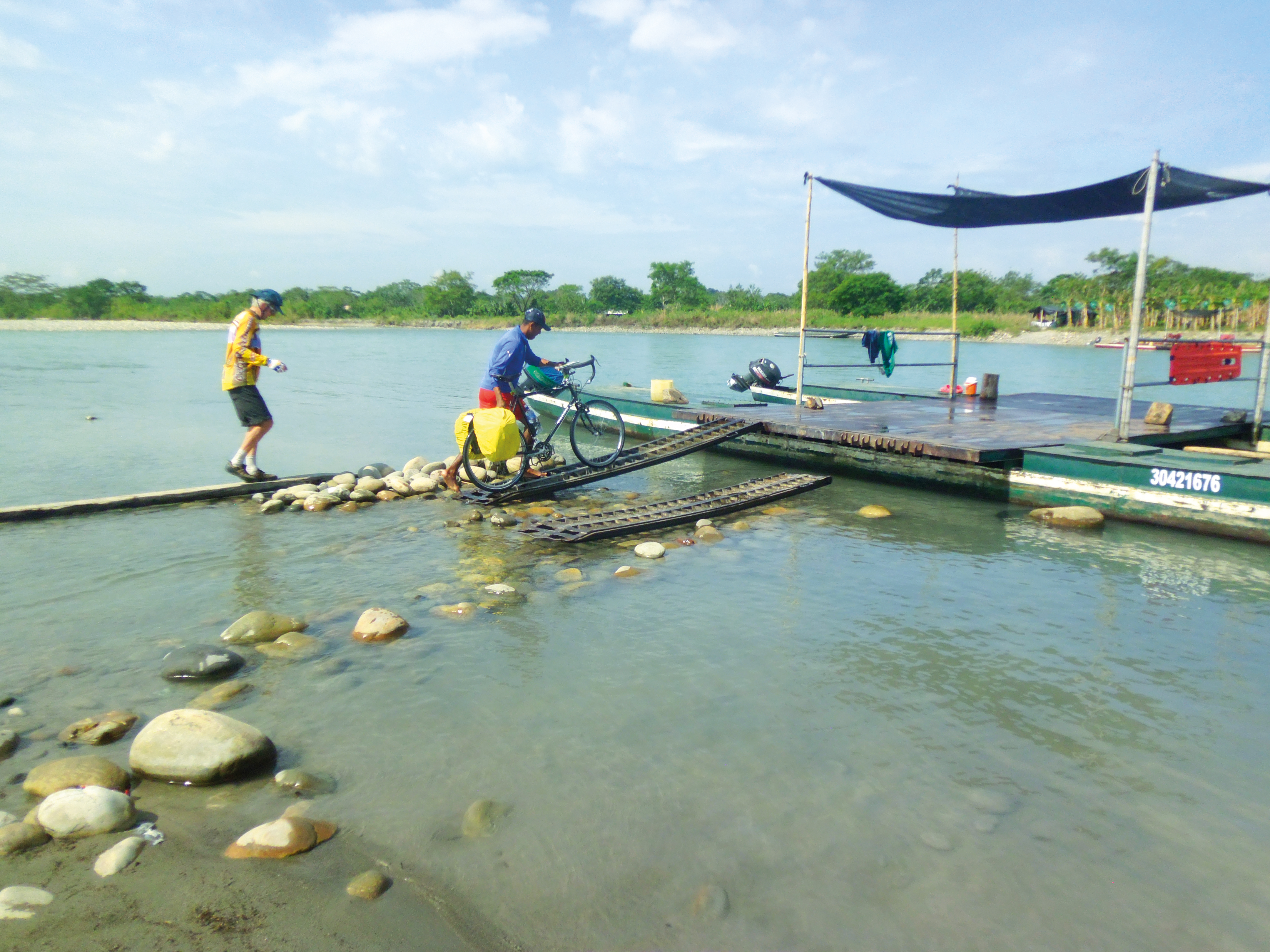 After another long descent into the Canyon Chicamocha, we took a spectacular cliff-side road into Cepita.
We spent a couple of days exploring unmade tracks, all rideable, then it was back to the main road and on to San Gil via Villanueva.
There, a helpful hotel-owner's son took interest in our trip and printed off photos of all the junctions on the complicated but traffic-free route. How kind! The Colombians are so pleased to have cycle tourists.
After a week on quiet roads to the west of San Gil, we were excited to ride through the colonial villages of Barichara and Guane, where there are now boutique hotels.
Lots of climbs and descents through Galan and La Fuente led us to the relaxing high-Andes town of Zapatoca.
We met two other couples on the multiple hair-pinned descent – evidence of the improved security in the country.
A final climb took us to Bucaramanga, where we found cardboard boxes, attended a concert, and packed for the flight home.