PedalCell $299.99 
The PedalCell is a reinvention of the traditional bottle dynamo. It delivers far more power and can charge multiple USB devices at the same time. It has two main parts: a generator (17×7.5×5cm) with a rubber O-ring that runs on the wheel rim; and a 'smart power hub' that houses supercapacitors and evens out the varying power flow from the generator unit. It's easy to fit to virtually any fork, and adds 490g in total.
The power hub has two USB-C ports rated to produce 3W and 12W (max) respectively. The latter 'high power' port is for power-hungry devices like phones and action cameras, while the 3W port is for those who want to limit drag at high speeds. You can also disengage the generator for a drag-free ride.
So does it really produce much more power than other electricity-generating cycle accessories? It certainly outperformed any other charging solution that I've tried. Using the higher-rated 12W charging port, an hour's ride put 10% in my smartphone battery even though it was running power-hungry GPS and route-tracking software.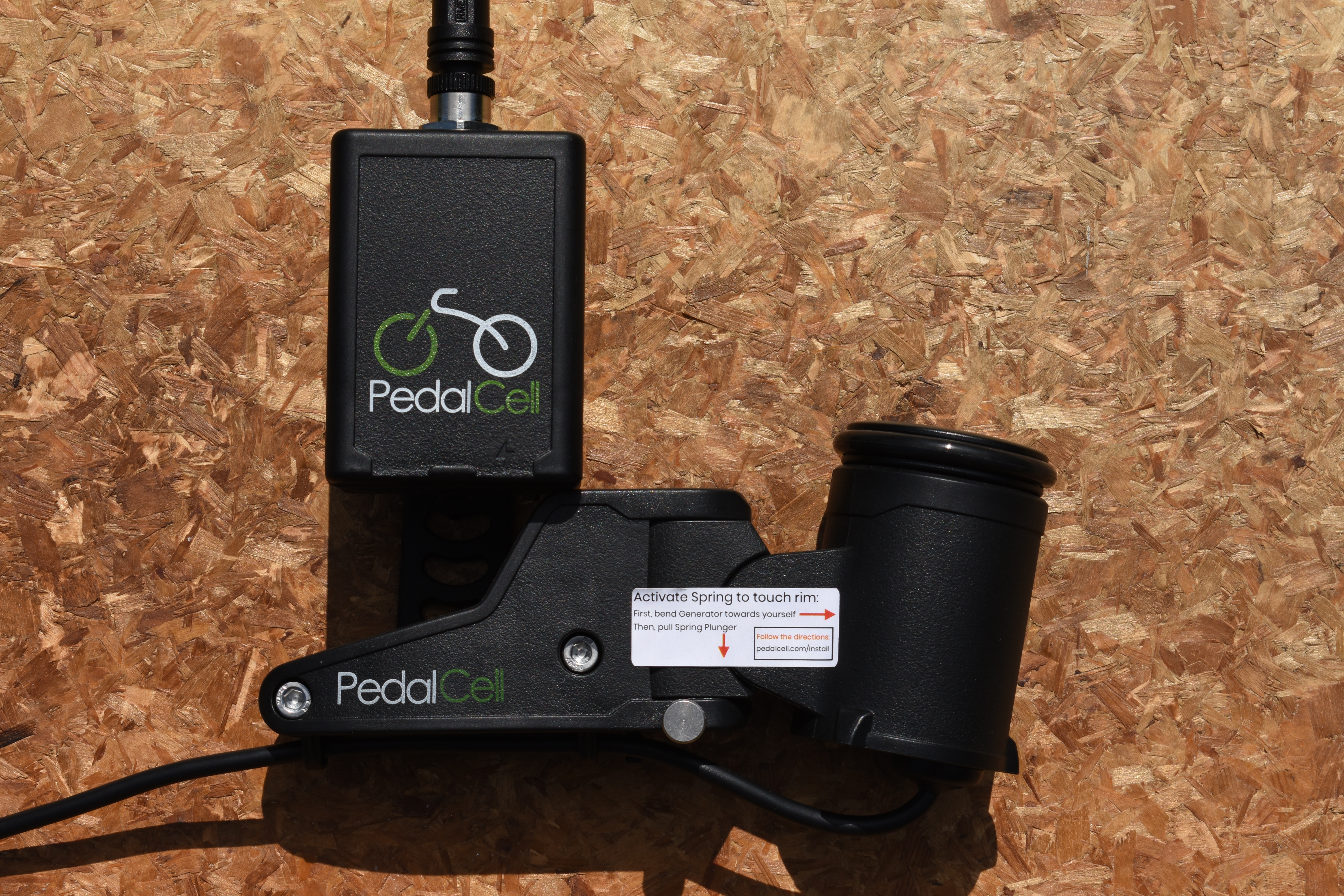 Rough calculations suggest the PedalCell was generating an average of 6-8W – exactly in line with a graph produced by independent testing outfit FahrradZukunft, who found that the PedalCell produced more Watts per km/h or mph than all other contenders. It's important to note that all this power doesn't get stored in the device(s) being charged. There are inefficiencies in cables and batteries that will vary, depending on your setup.
I didn't test the system in very wet weather – just summer showers – so I can't comment on its resistance to very wet conditions. PedalCell say that, as long as the USB ports are kept dry, the rest of the system should stand up to wet and mud due to its strong construction and waterproof seals. 
Other caveats: it's not recommended for carbon rims; and regular stops of more than a minute will impact on the unit's output. 
PedalCell is a US company, hence the price in dollars, but they ship to the UK. The price works out at about £216, plus taxes and shipping. 
Verdict
PedalCell's power production is undoubtedly impressive. Its size and weight are the only real downsides. 
Other options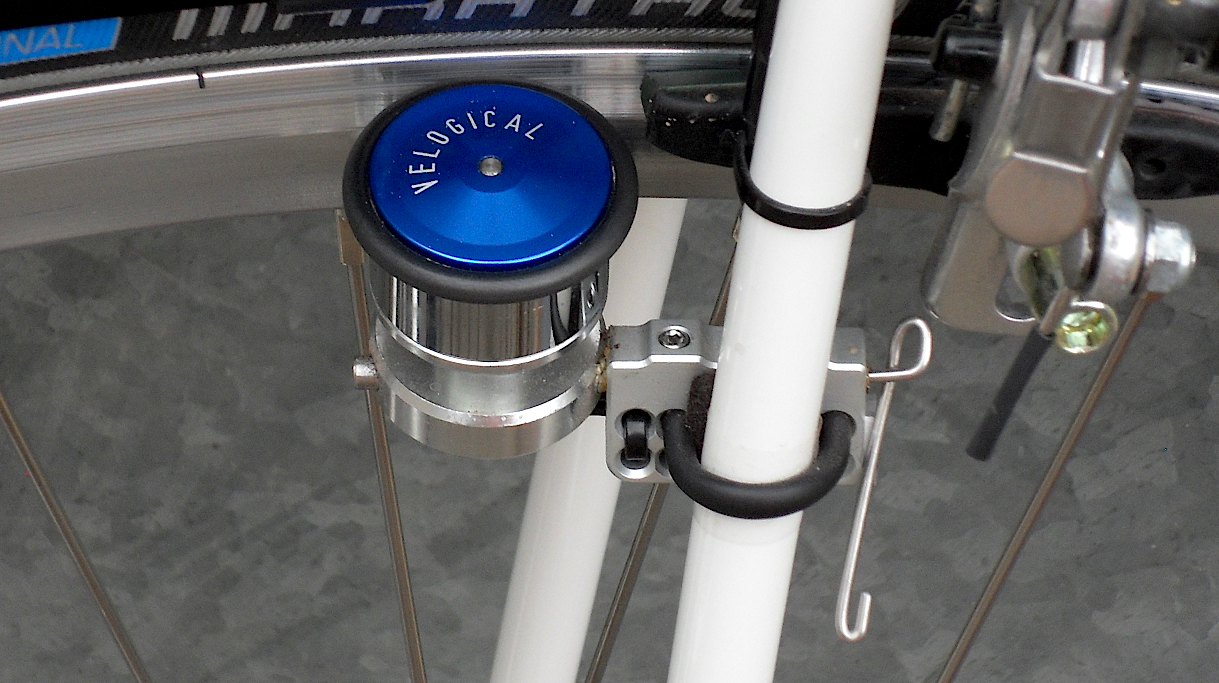 Similar principles to the PedalCell and much smaller, though reports suggest a smaller power output. USB charger must be manually wired by the purchaser.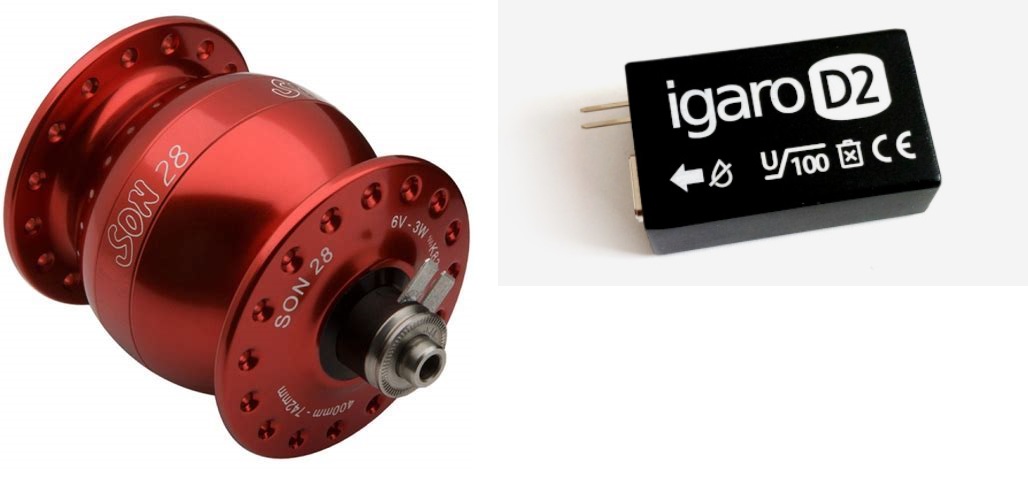 Requires some manual wiring, plus you'll need a generator such as a =quality hub dynamo like the SON 28. With a wheel build, that'll add another £280 (approx).