Review: Absolute Black MTB Oval chainring 104bcd 32t
From 1893 to 1983 oval chainrings came in and out of fashion, usually every other decade. Unfortunately, Shimano's Biopace didn't get its marketing right – or the product – and it's taken 30 years to wipe the slate clean. The recent renaissance took hold thanks to the marginal gains philosophy, advances in design and machining, and an explosion in new riders who haven't learned the smooth-pedalling 'souplesse' of more experienced cyclists. 
Whether on road or off, these new generation oval chainrings smooth out the 12 o'clock deadspot known as top dead centre (TDC) by reducing the effort to push past this point. As the power phase begins on the down stroke, the ovality evens this out, resulting in a little bit of souplesse for the masses.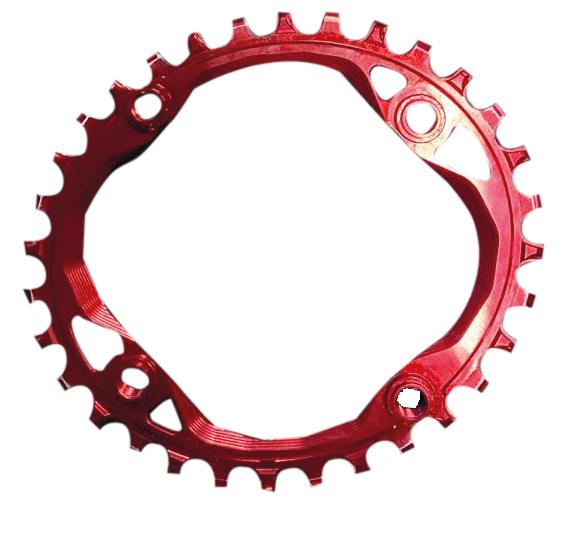 It's arguably kinder on the knees as the gear is effectively lowered where the stroke is weakest. My experience was positive. There's a short period of acclimatisation when pedalling feels 'gooey' but this soon fades. The benefit when climbing hills is noticeable. It's easier and smoother. It's also particularly suited to 1× gear systems, as a single ring means no risk of a dropped chain during front shifting.
You can test the 'smoothing out' theory by riding a knobbly tyre on flat tarmac with a round chainring. If you lack souplesse, you'll probably hear a rhythmic buzz as the torque changes through the 360 degrees of the pedal stroke. Fit an oval ring and this 'bouncing' should disappear.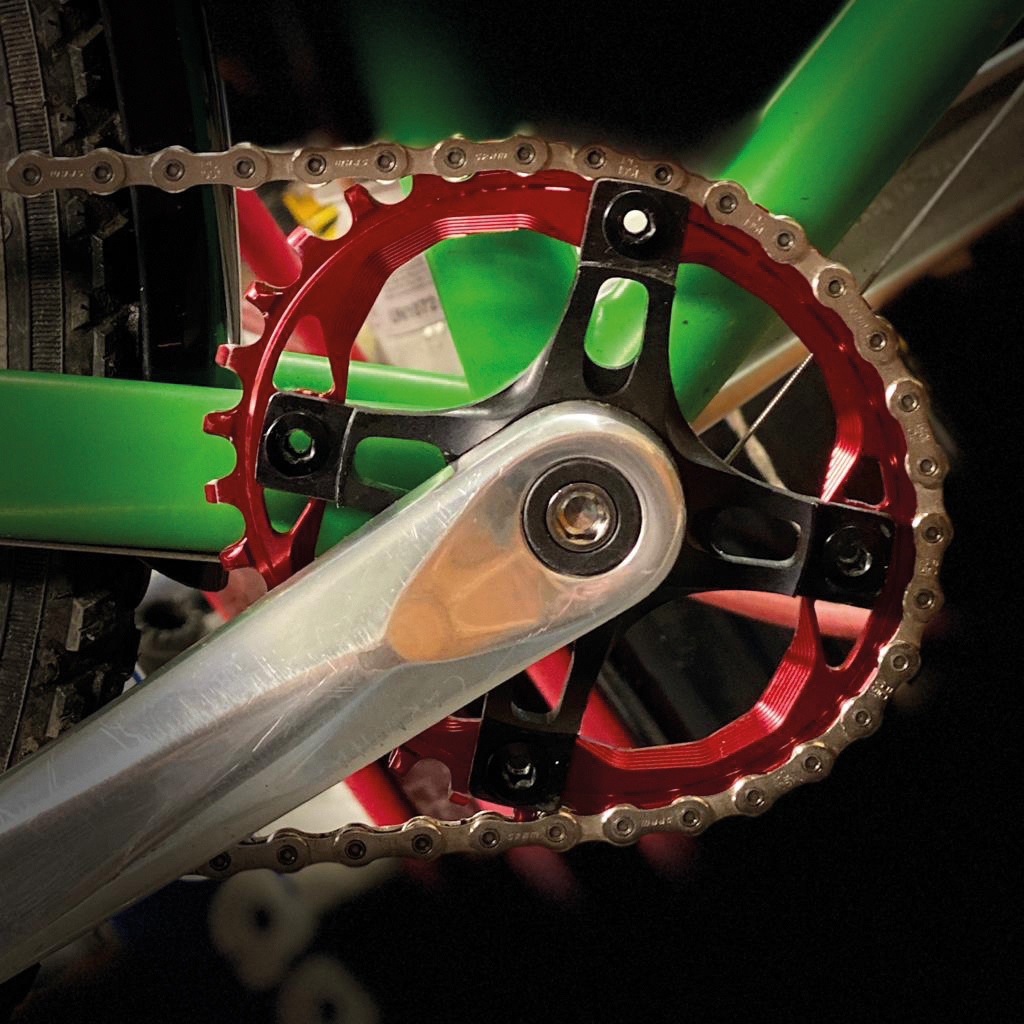 A smoother delivery of power will logically reduce wheel spin and increase traction, especially on technical climbs. Just bear in mind that this is only one piece in the puzzle. Having the appropriate crank length, saddle position and shoe/pedal combination are all influencing factors in performance and comfort.
Absolute Black have done their research, as evidenced on their website. They offer a wide range of both oval and round chainrings compatible with most quality chainsets designed for mountain, road, gravel, and cyclocross bikes. I tested a red anodised 32-tooth chainring (104mm bolt circle diameter) intended for 1×10/11/12 or singlespeed applications. Weight: 41g.
Verdict
Worth trying on hilly terrain to ease the knees, improve traction off-road, and keep your pedalling strokes smooth and efficient as they deliver power.