Bike test: Budget e-cargo bikes
Conventional bikes and e-bikes can tackle many single-occupant car journeys, as any cyclist knows. Add a trailer and they can haul the weekly shop or a couple of pre-school passengers as well. E-cargo bikes go further. They can easily transport bigger, heavier loads and more and/or bigger passengers than is possible or practical by bike and trailer. Those journeys that people say you have to have a car for? An e-cargo bike can do lots of them.
The downside of e-cargo bikes, despite their low running costs, is that the initial purchase price can be high. Several thousand pounds isn't uncommon. We've looked at some of them before, such as the excellent Tern GSD. For this test, I'm focusing on e-cargo bikes that cost less than £2,000 – mid-priced for an e-bike, very much budget priced for an e-cargo bike.
Both featured models, the Mycle Cargo and the Velosta V1, have the benefit of coming from UK-based companies who can provide help at the end of a phone. So there is extra value in that budget price too, compared to buying blind from an anonymous web discounter. The test bikes' contrasting sizes and carrying capacities have their own particular pros and cons, but that means that even at the low end of the e-cargo price scale there is real choice.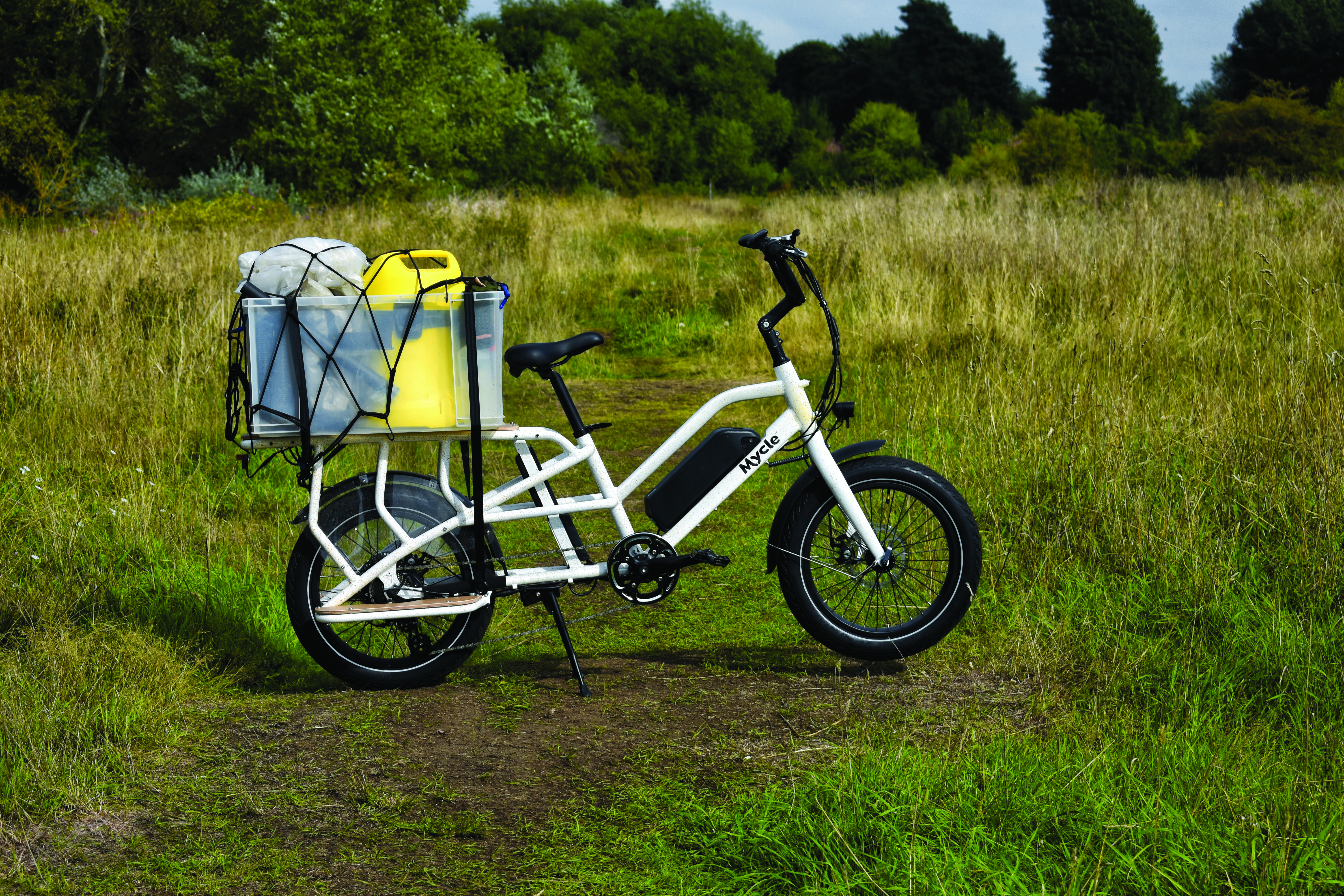 Frame and fork
Both bikes are longtails: the extra carrying capacity comes from an extra-long, superstrong pannier rack that's welded into the rear structure. This long rack can be fitted with various carrying accessories such as cargo boxes and child seats. The rear loading area is considerably bigger on the Mycle: I fitted a tall, 70cm-long carrying box on top (with ratchet straps) but was limited to a low-profile 60cm box on the Velosta. As well as having a shorter rack, the Velosta's seat overhangs more of it.
Both bikes are built from large gauge aluminium tubing with a sloping down tube for easy step-over mounting. And both have a very strong, lattice-style frame at the rear to give strength to the main load-bearing area. The Mycle has space just behind the seat tube to accommodate an optional second battery, potentially doubling your range. The Mycle also comes with composite, imitation plywood boarding for the rack-top and footrests. The Velosta, meanwhile, can be stored vertically as it can be balanced on the rear of the frame.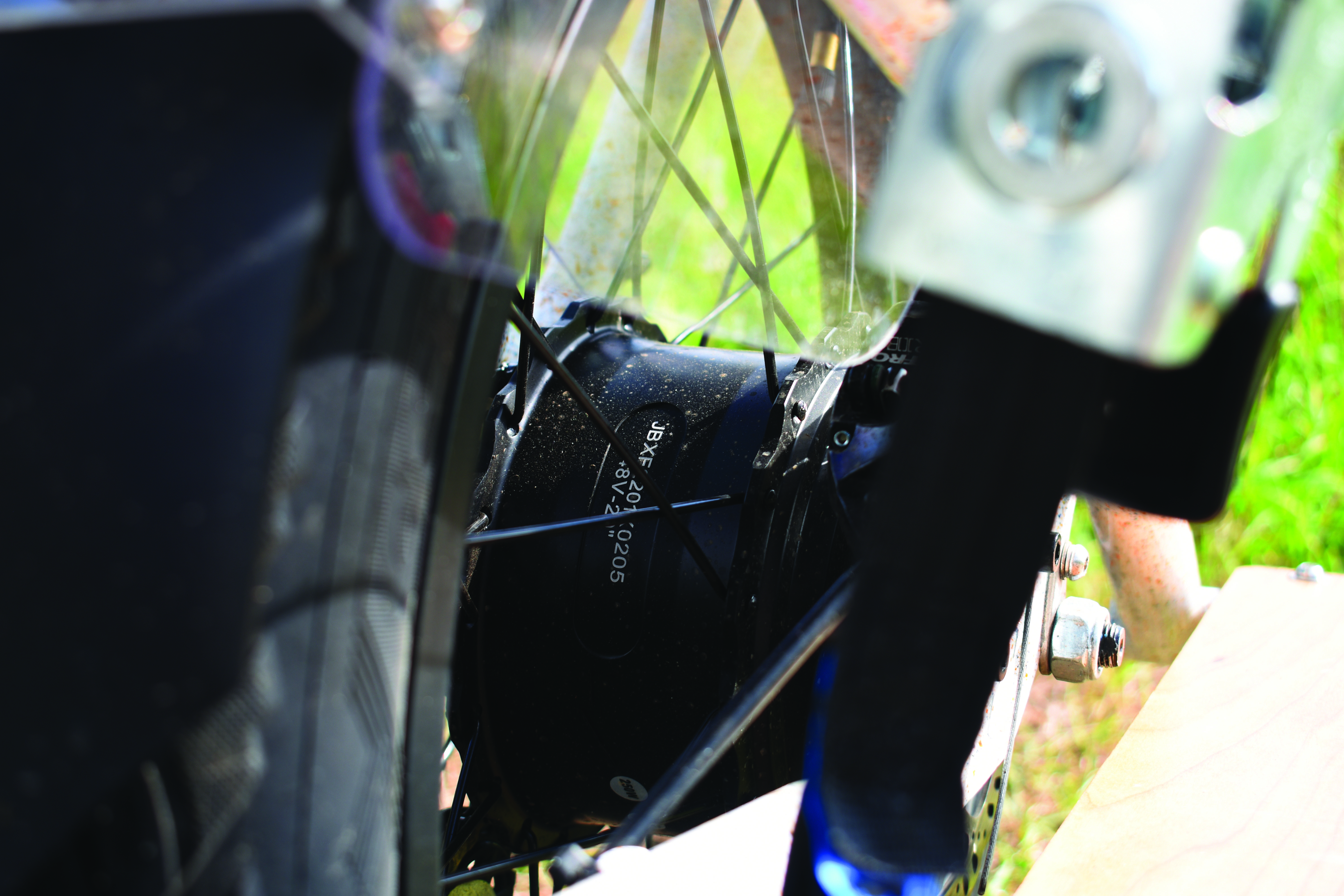 Like most longtails, both bikes use 20in wheels. The loading space above the rear wheel is thus relatively low down and stable. The frames have clearance for large volume tyres, which help spread the load – super-plush 3in-wide ones on the Mycle and 2.35in tyres on the Velosta. As both models have rigid aluminium forks, they rely on their large-volume tyres and comfy seats to cushion the ride.
Bike weights reflect the relative sizes of the frames and their (proportionately sized) electric-assist systems. The Velosta weighs in at an impressively light 21.5kg, while the Mycle is significantly heavier at 33.1kg. Total payload limits (rider plus cargo) are 140kg and 215kg respectively.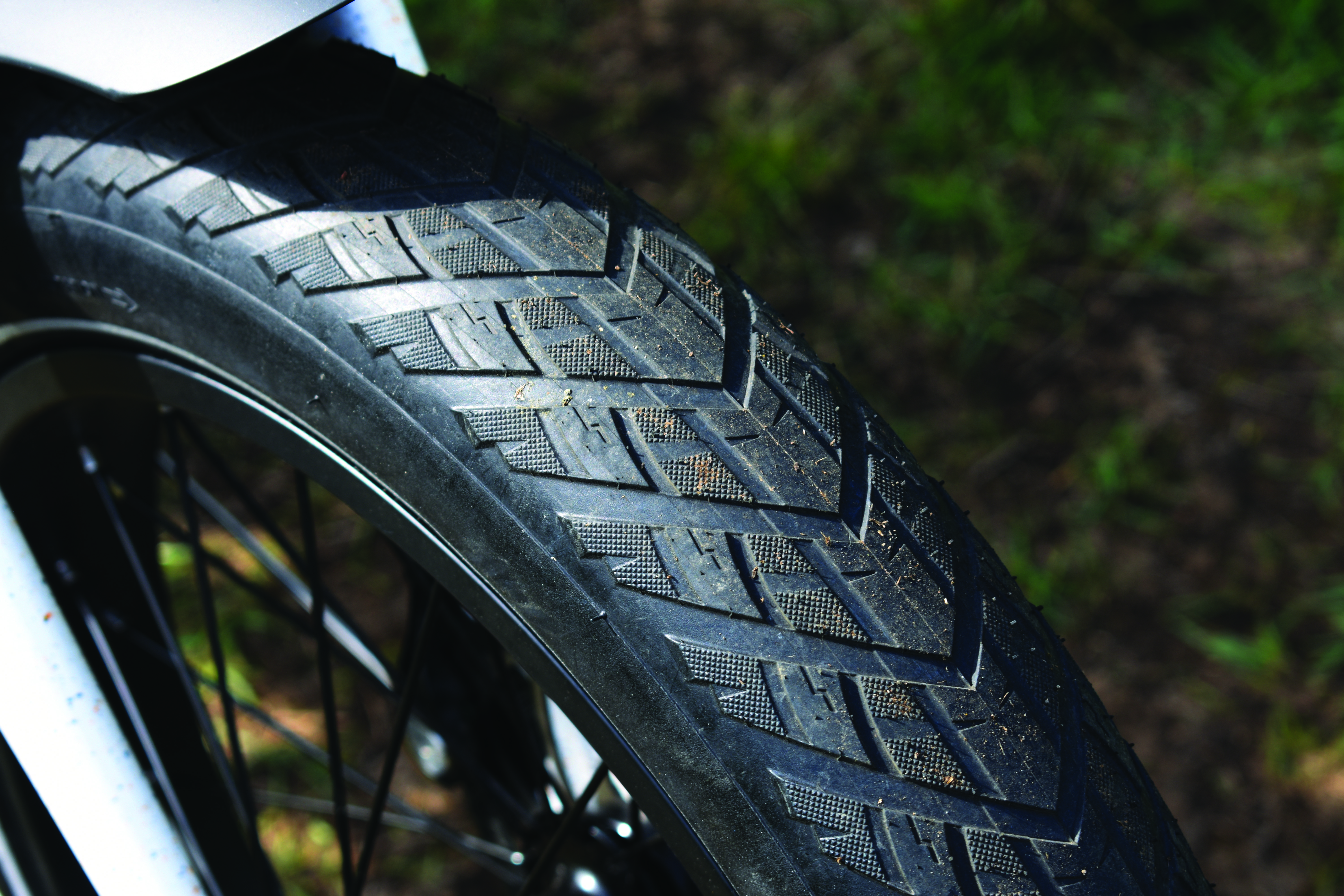 Components
The 'little and large' differences are reflected in the electric assistance offered. The Mycle has a potent-looking Bafang rear hub motor with a 'fat bike' spec of 48 volts, rated at 65Nm of torque. It's powered by a 720Wh battery with high-quality LG 21700 cells, some of the most energy dense on the market, and they're from a maker with a premium name.
By contrast the Velosta uses the bijou Bafang G310 36-volt, 45Nm rear hub motor – one that I've come across a few times and really rate. (What looks like a bottom bracket motor is in fact the battery.) It's clearly tailored to the more modest weight and payload rating of the bike. The 345Wh battery and smaller motor might seem suited to shorter, around-town-type trips in flatter country but our tests showed the Velosta to be remarkably efficient and capable on hilly trips, even with a 45kg load.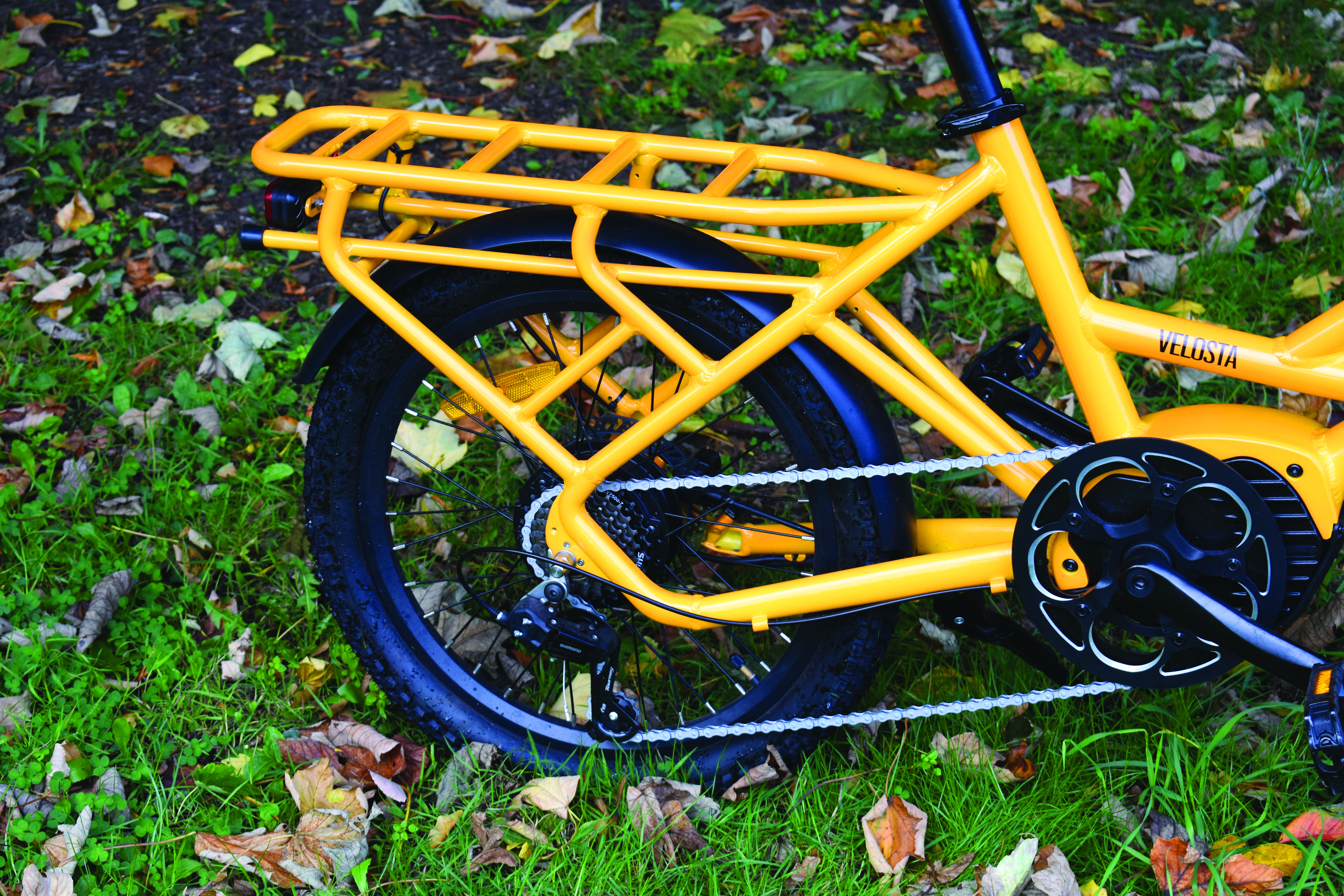 Both bikes are adjustable to suit a wide range of rider sizes, with the Velosta having a height adjustable bar and seat and the Mycle having a fore-and-aft adjustable bar – not one size fits all, perhaps, but most. Both bikes have an upright and comfortable riding position.
The Mycle is equipped with cable-operated disc brakes while the Velosta has hydraulics. The Mycle's cable brakes are super effective even with the heaviest loads on board, though the Velosta hydraulics are somewhat smoother and more progressive. Both use budget-priced, Shimano 7-speed derailleur gearing with a thumb-shifter. Neither drivetrain missed a beat.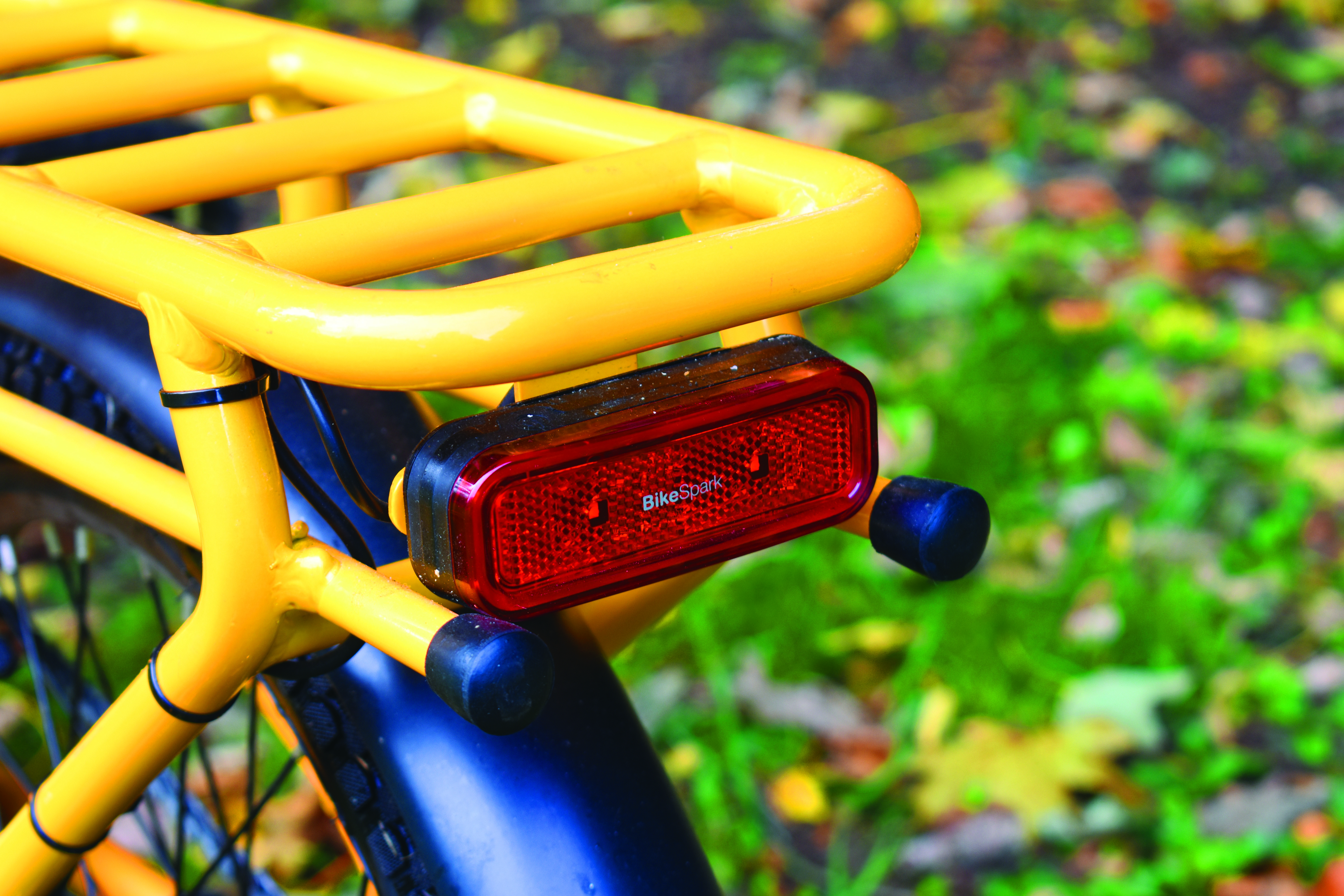 The e-bike controls for toggling through motor power levels are different. The Velosta has a clear LCD screen showing all manner of metrics, while the Mycle has a very basic unit showing only the battery capacity by way of coloured lights.
Both bikes come with metal mudguards, front and rear hardwired lighting, and kickstands. The Mycle features a rear wheel side-guard to keep out straying objects like flapping clothing.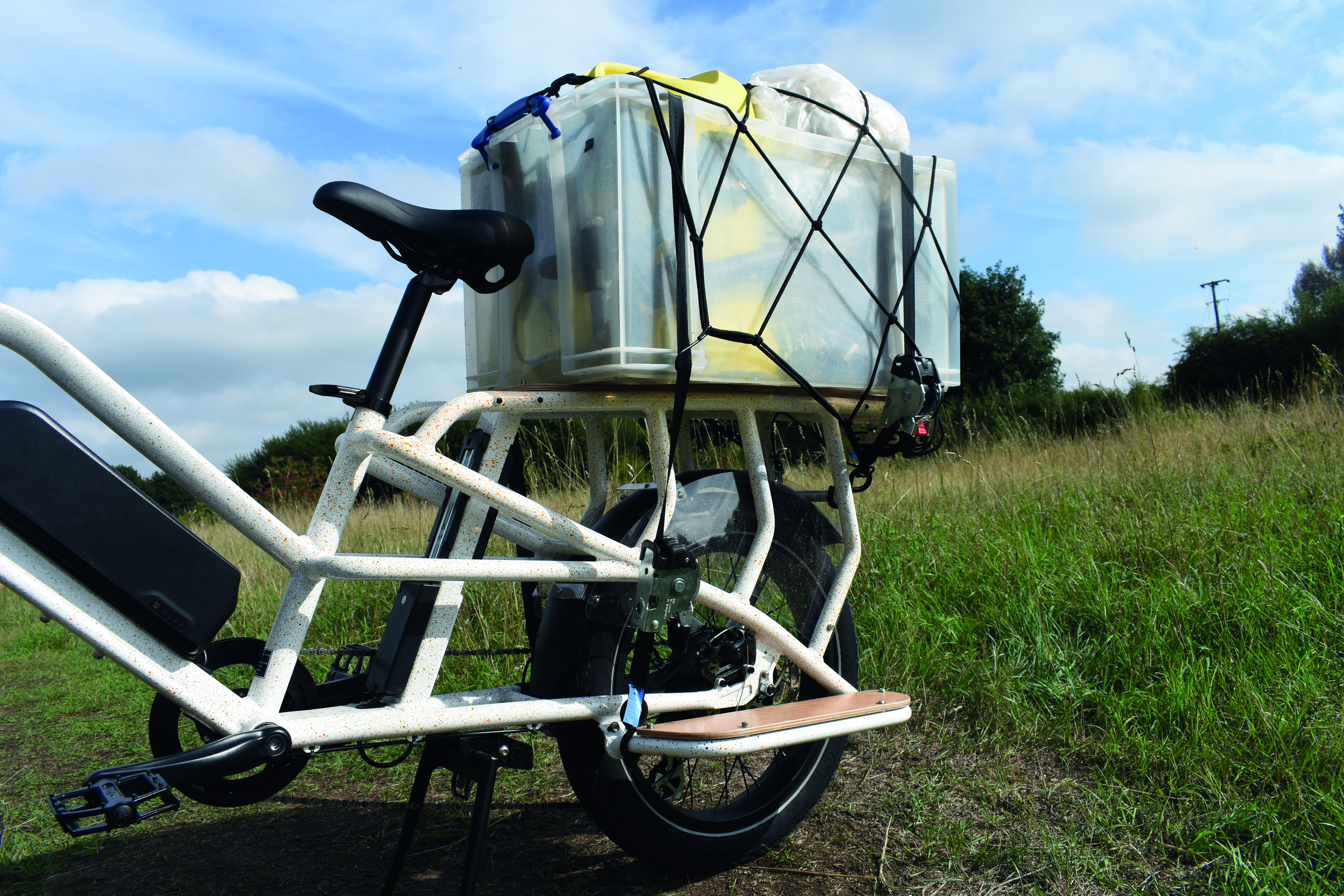 Extras
Carrying aids are extra to the base price quoted here. Both companies offer child seats. The Mycle has room for two as well as a handrail, plus the option of a padded deck-top seat and rear grab-rail that look suitable for a larger passenger. Mycle also offers a range of bolt-on alloy baskets front and rear. The Velosta can be specified with a front rack (pictured on our test bike) and has options for a rear child seat.
Neither company offers over-size bespoke panniers like Tern's, so you will likely be hunting online for the best solution. As most standard pannier fixings won't fit the over-size tubing used for these racks, 'saddlebag' style panniers are probably best.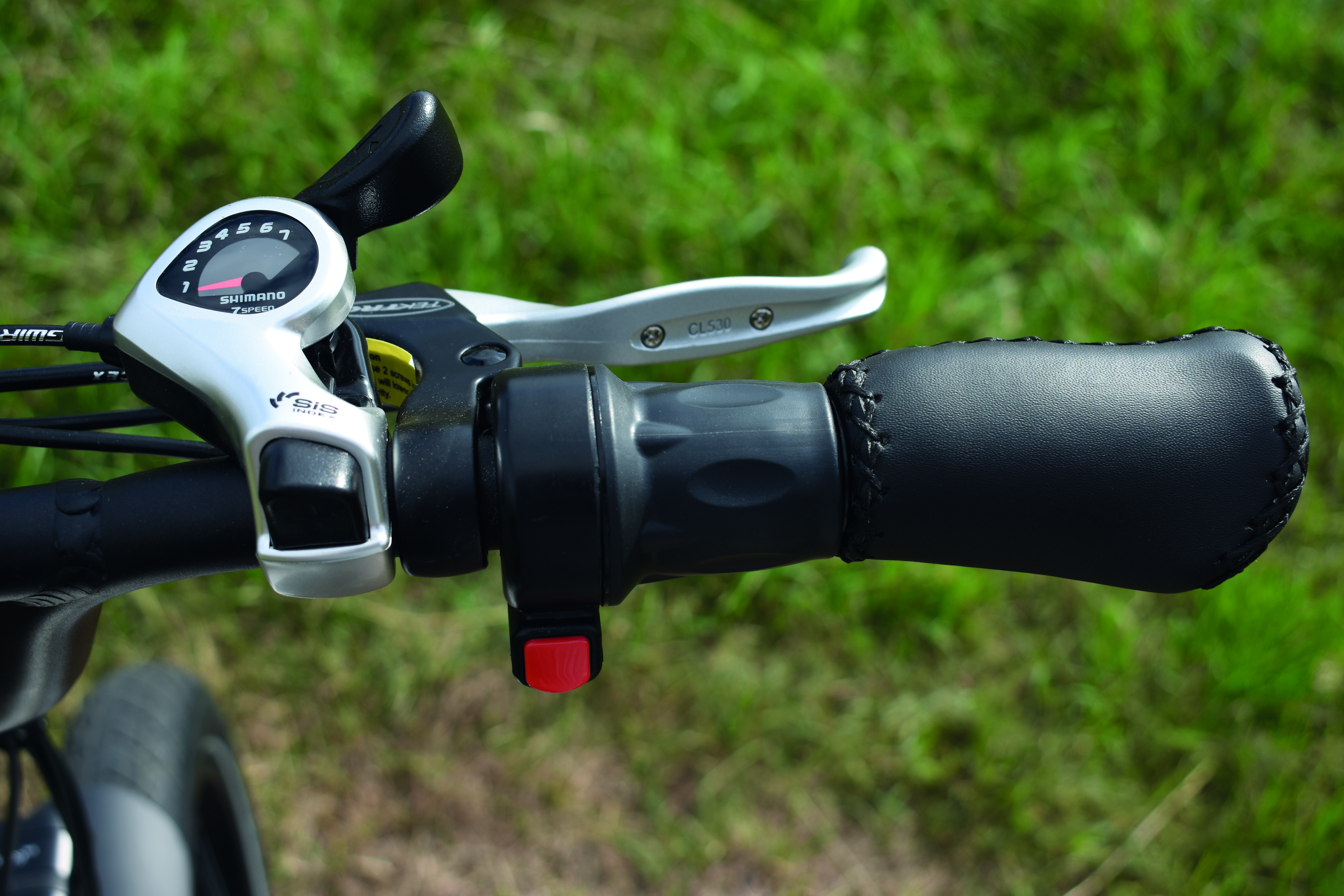 The ride
Both bikes feel controlled and stable even with moderate-to-heavy loads. The key is to avoid carrying a load heavier than about 80% your bodyweight, and to get that weight evenly distributed and as low down as possible. Riding heavily laden is different from regular riding; you need extra time and space for manoeuvres and for stopping. I carried loads of up to 70kg on the Mycle and 45kg on the Velosta, and both coped well. Heavier riders may feel comfortable with even more weight on the back before the 'tail starts to wag the dog'.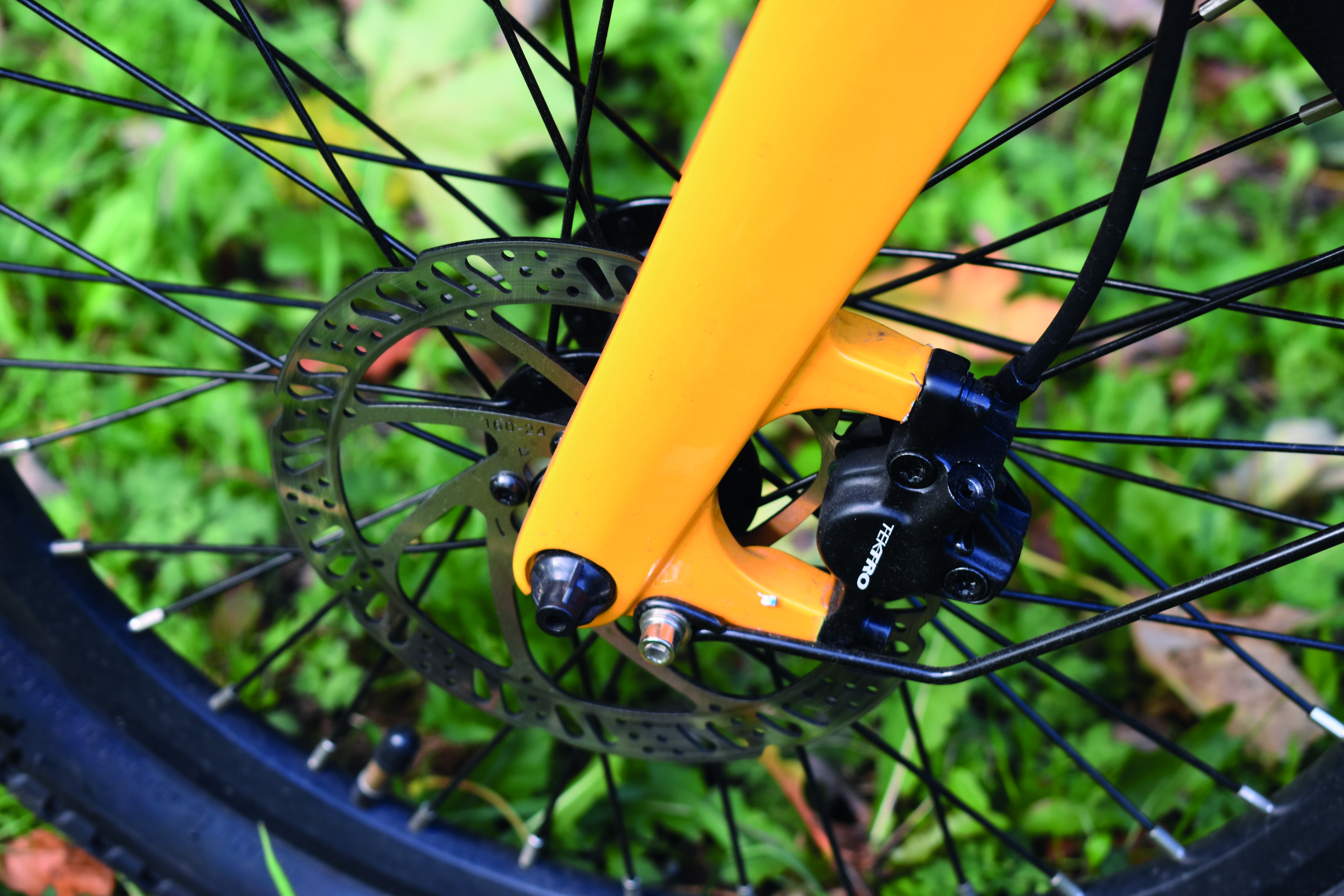 The power systems on both bikes have enough oomph for their load ratings and enough torque for steep hills. The Mycle has the potential to power very heavy loads up steeper hills more easily. By contrast, the power on the Velosta is more subtle but smoother and more responsive to rider pedal input; the Mycle has noticeable lag. On an extended hill-climb test, with 5-10% gradients, the Mycle surged quickly to the top. While the Velosta was slower, I was impressed with its performance given such a small motor.
The Velosta comes into its own in stop-start urban traffic, where that lovely, responsive power pickup is a delight. The Mycle has a switched, twist-grip-style throttle control but only as a walk-assist function for low-speed manoeuvres. More motor assist from the throttle would have been great for maintaining balance when setting off with heavy loads.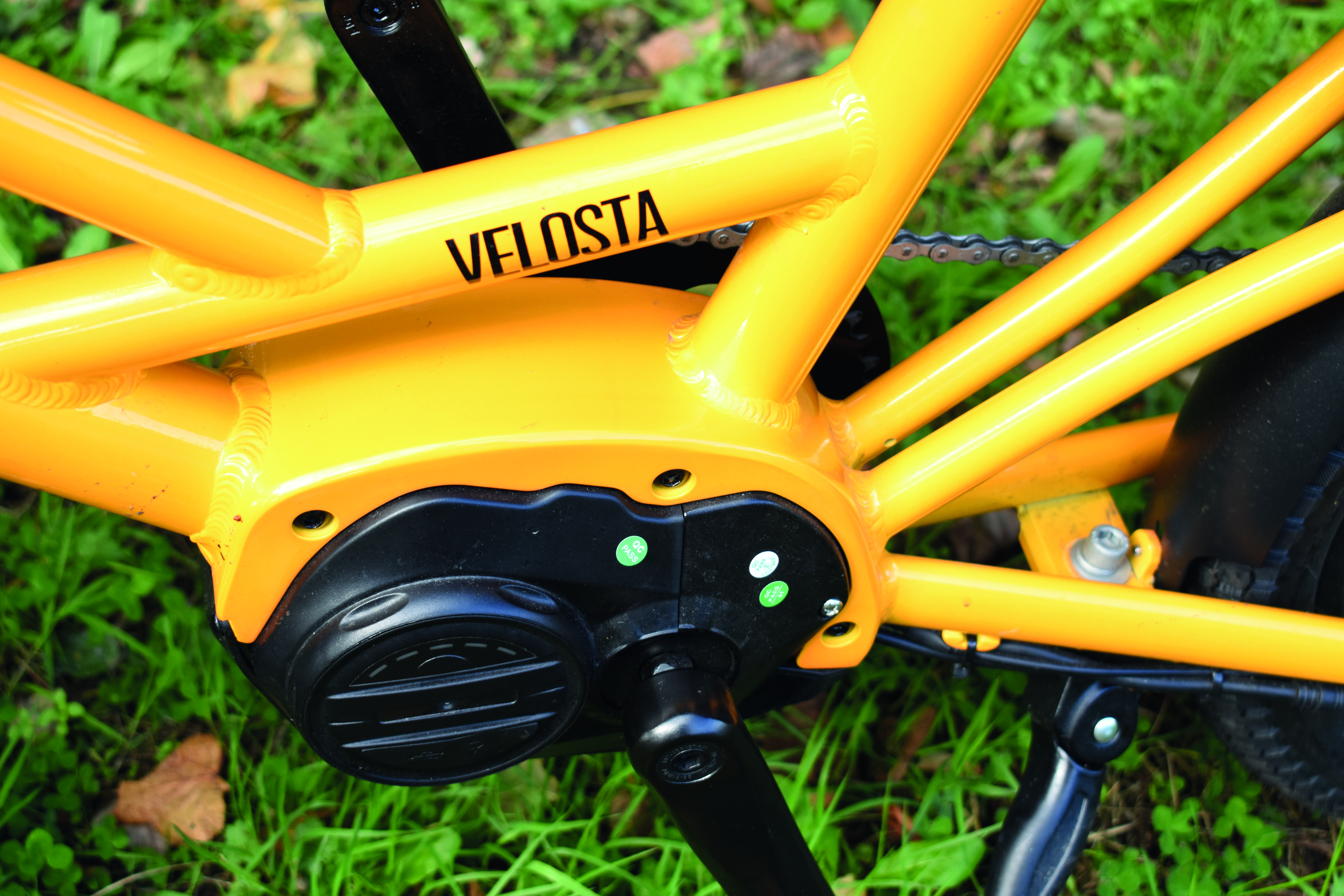 There is a twist-and-go-only throttle option on the Velosta "for off-road use". It's a bit of a missed opportunity for both e-bikes, because throttles can supply quick power that's useful for keeping a big load under control. Note that independent throttles (twist and go) are legally allowed on e-bikes if they provide power up to 4mph only. Throttles can also legally provide assistance up to 15.5mph as long as the pedals are turning.
The range of both bikes should be in excess of 30 miles if ridden reasonably carefully over rolling countryside. While the Mycle has twice the battery capacity, it's also heavier and uses a more powerful motor. Heavier loads and more hills can substantially eat into the range of either bike, of course.
Verdict
Both of these e-cargo bikes are remarkably effective within their brief, and can be tailored with carrying options to meet your needs. If you regularly haul significantly heavier loads, such as a small adult passenger, two children, or very bulky items, the Mycle Cargo is the more practical option.
If nipping through traffic or regularly picking up the bike is important to you, the Velosta is a better choice; its low weight and small size distinguish it from heavier e-cargo bikes. Velosta says it was originally designed with a smaller rider and child in mind, for situations where larger cargo bikes would feel unmanageable.
Other options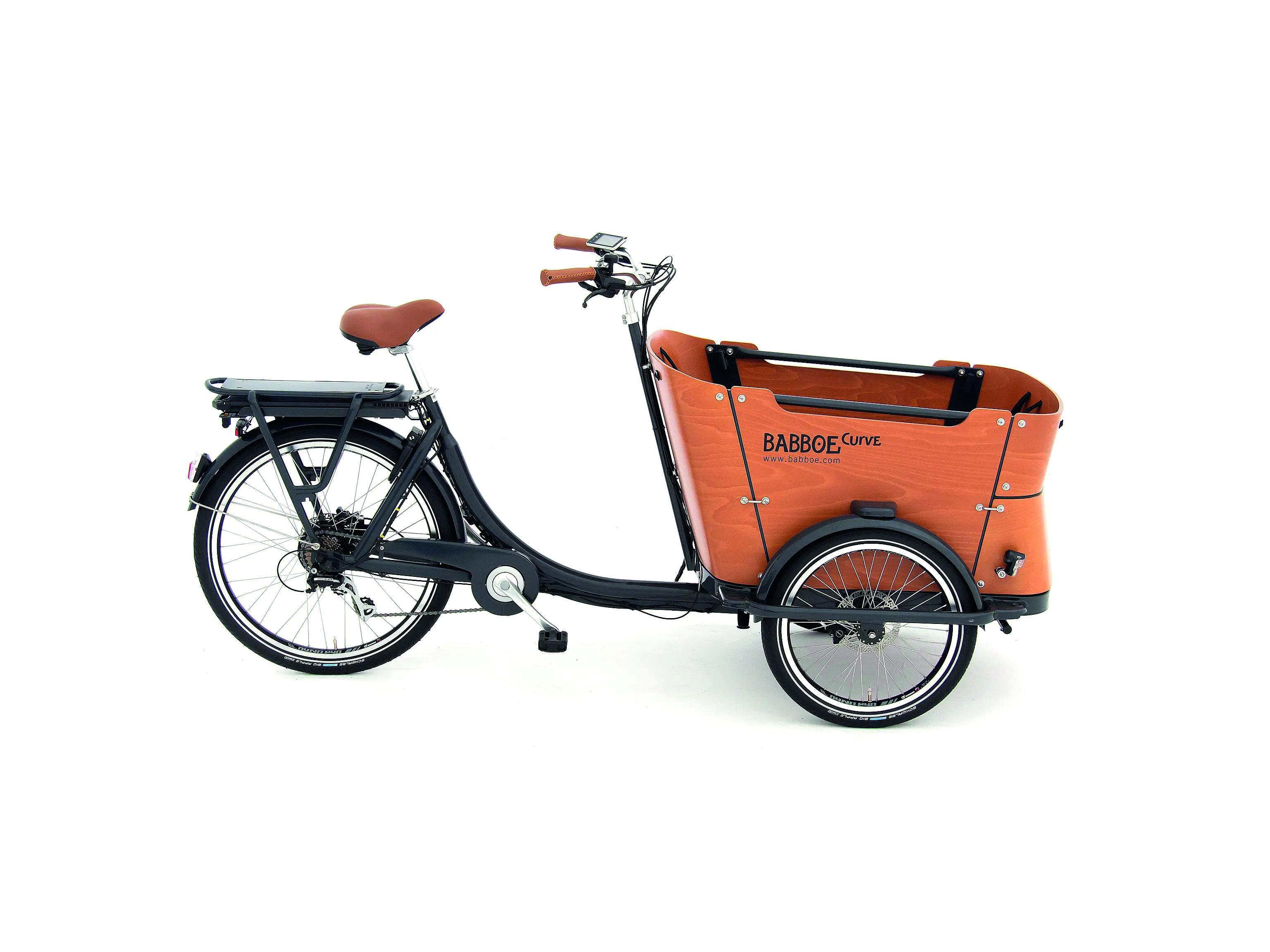 Babboe is a longstanding player in the e-cargo market, specialising in big-capacity budget-priced box bikes and trikes. The Curve-E looks like a lot of load trike for the money.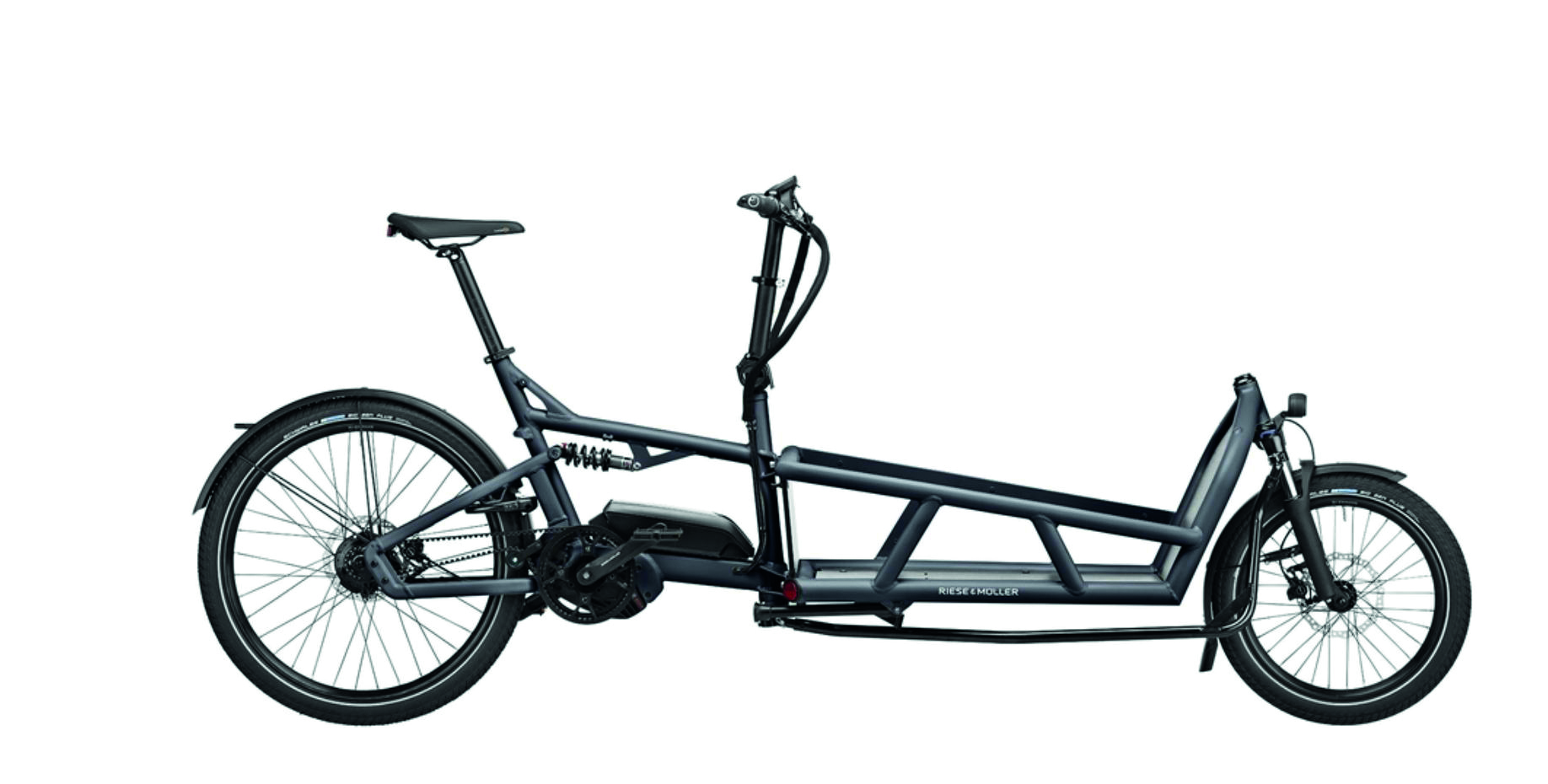 If you need a full-suspension box bike, this is the only e-cargo model out there that fits the bill. It comes in smaller (60) and larger (75) sizes.